Halloween is just around the corner, which means the pressure is on for college students. Parties will be popping up like ghosts in a haunted mansion, and you better be ready for them! Luckily, all you really need is a cute costume. Whether you're going for sexy, adorable, or something in between, there's a costume for you!
---
1

Rosie the Riveter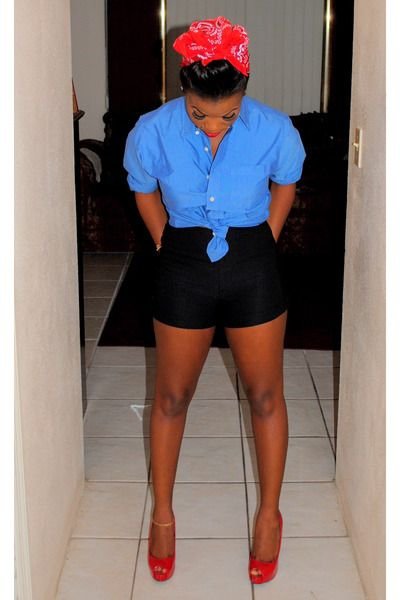 Rosie the Riveter is basically the feminist flag, so why wouldn't you love her? Plus, this cute halloween costume can be easily recreated, probably using items already in your closet!
---
2

Katy Perry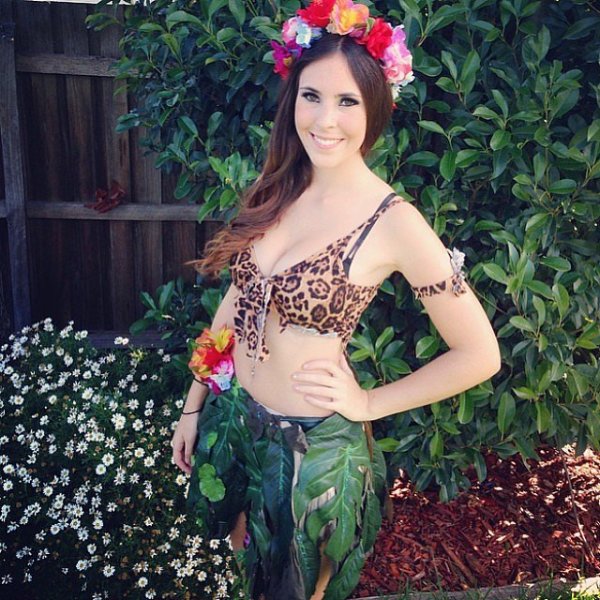 Katy Perry is an absolute queen! Any one of her looks would be fun to recreate, but among my favorites is this one from her Roar music video. If one of her songs comes on at a party though, you better be prepared to perform!
3

Audrey Hepburn with a Twist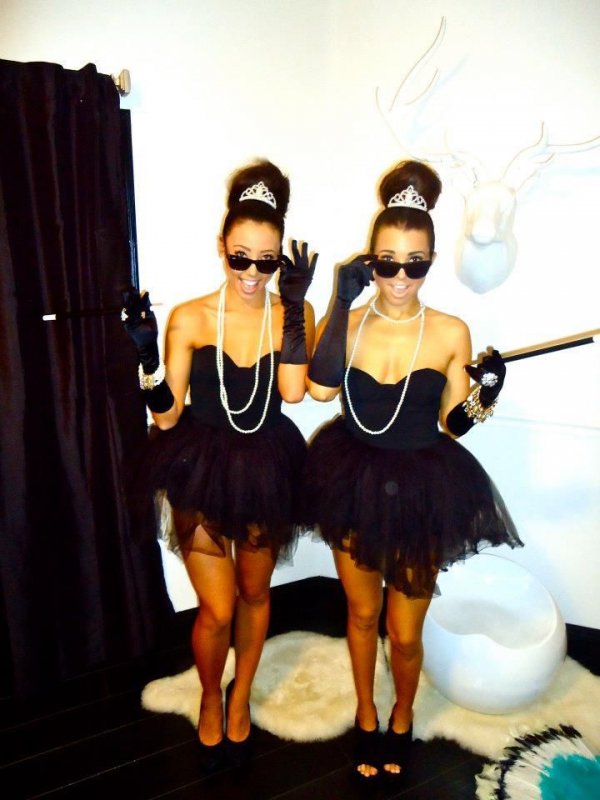 Who doesn't love Audrey Hepburn? She's a classic beauty icon, but sometimes her looks are too classic, i.e. not hot enough for college ragers. So revamp the look by chopping off a bit of fabric, but maintaining that old Hollywood charm.
---
4

Baywatch Character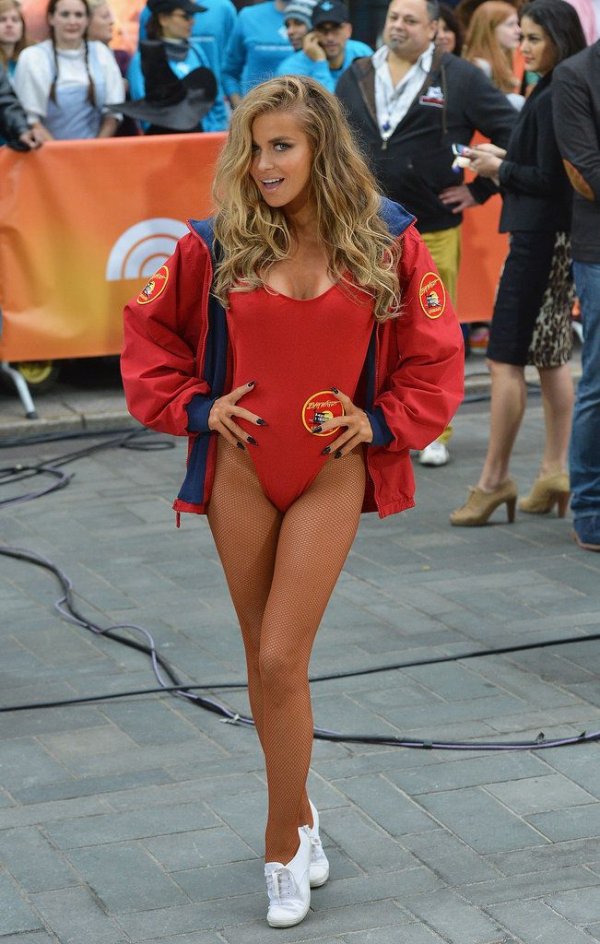 Even if you're too young to have ever watched Baywatch, you can still rock this sexy and fun costume!
---
5

Royal Flush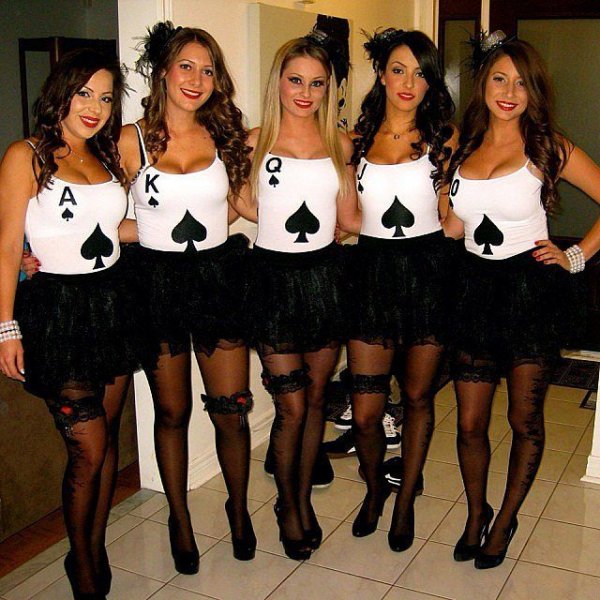 Group costumes are always so much fun! You and your friends can easily copy this costume idea and look absolutely royal!
---
6

The Joker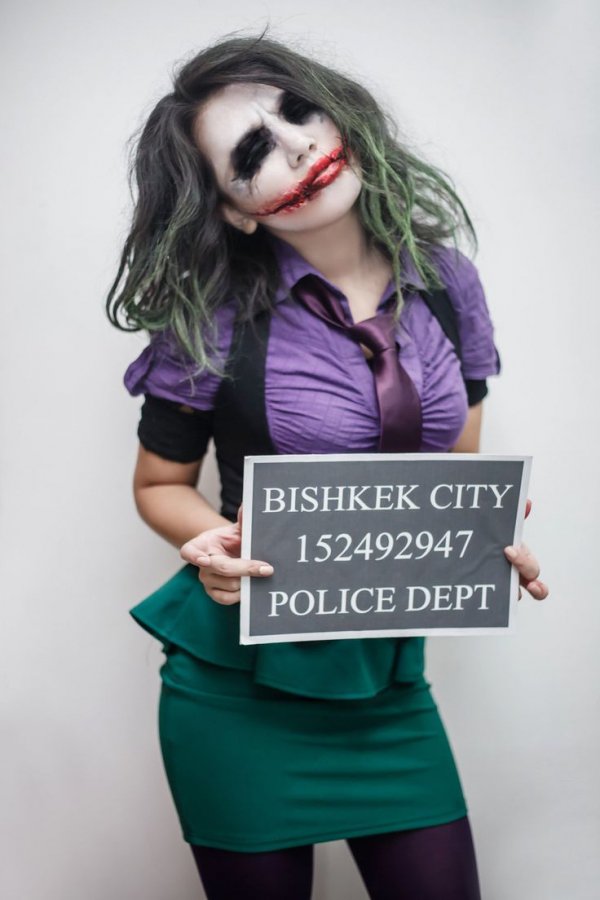 Depending on how impressive your makeup skills are, you can attempt to be the joker for Halloween! It definitely isn't adorable, but it's super cool and festive!
---
7

Minions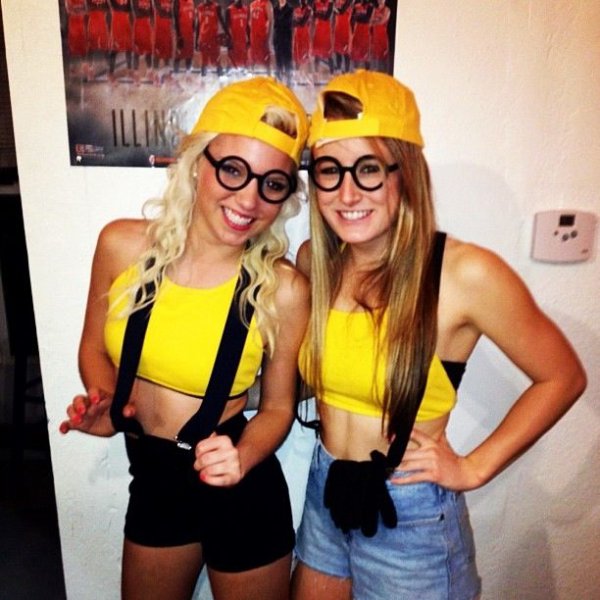 All you have is a yellow crop top and some shorts? No problem! You can work with that and still look like you tried!
---
8

Naughty and Nice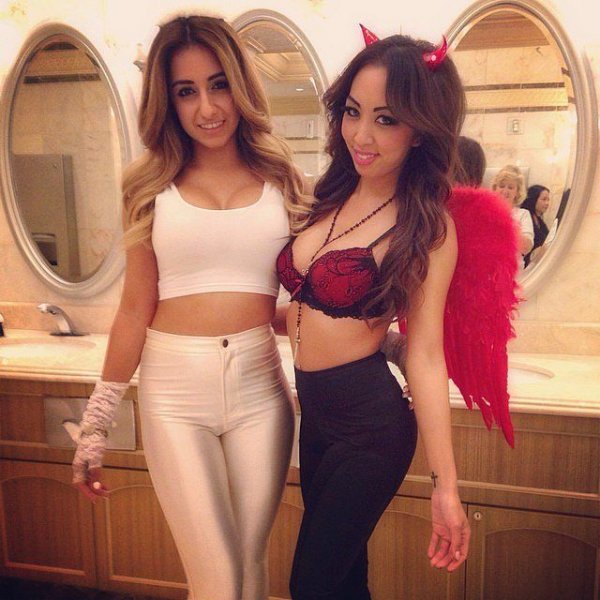 If you and your bestie are complete opposites—I won't ask which one's naughty and which one's nice!—you should try out this sexy costume to reflect your personality.
---
9

Mary Poppins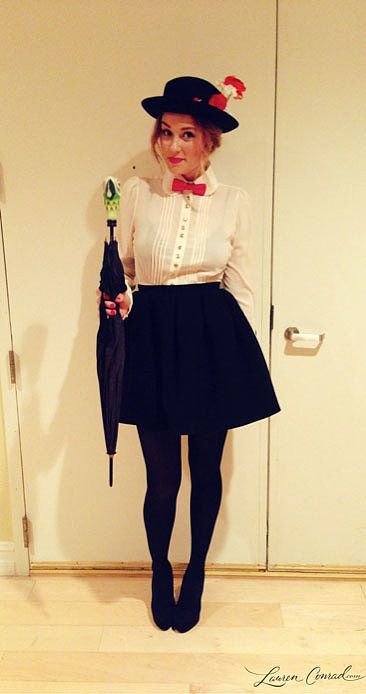 Back on the adorable side, why not go as Mary Poppins this year? This costume is super easy to recreate and it's more fall-friendly than a lot of the others on this list.
---
10

Nightmare before Christmas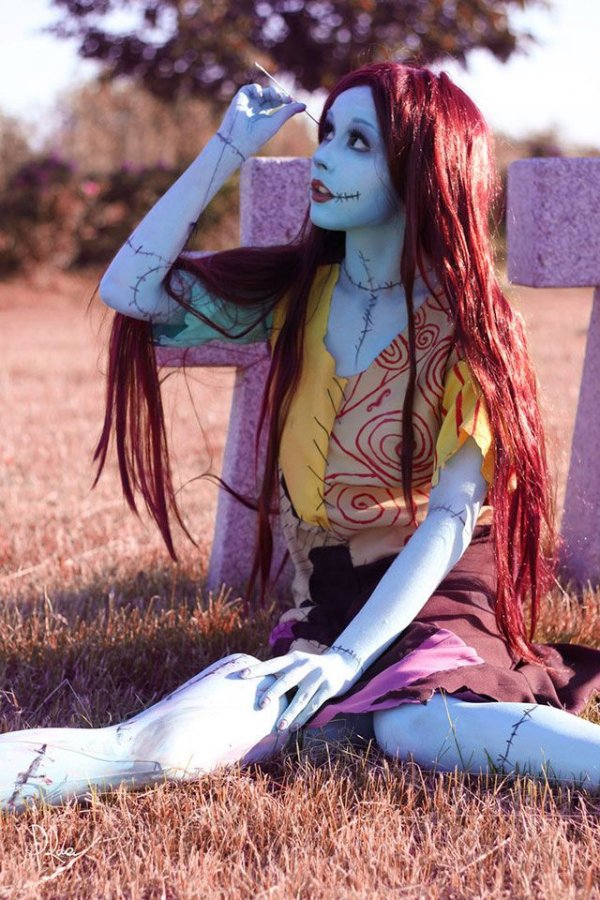 This look is a Halloween classic! Depending on how much time you want to dedicate to your costume, this could be a great one to try out.
---
11

Tiger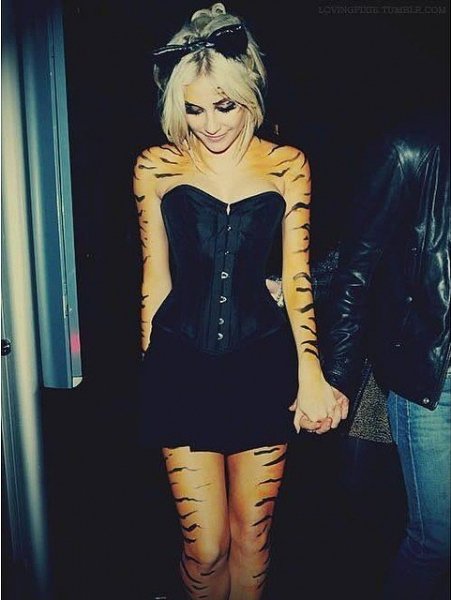 Girls often try to get away with drawing some whiskers on their cheeks, throwing on a pair of ears, and claiming that they're a cat. But you're better than that, right? Show your friends that you're no kitten—you're a full-on tiger!
---
12

Sailor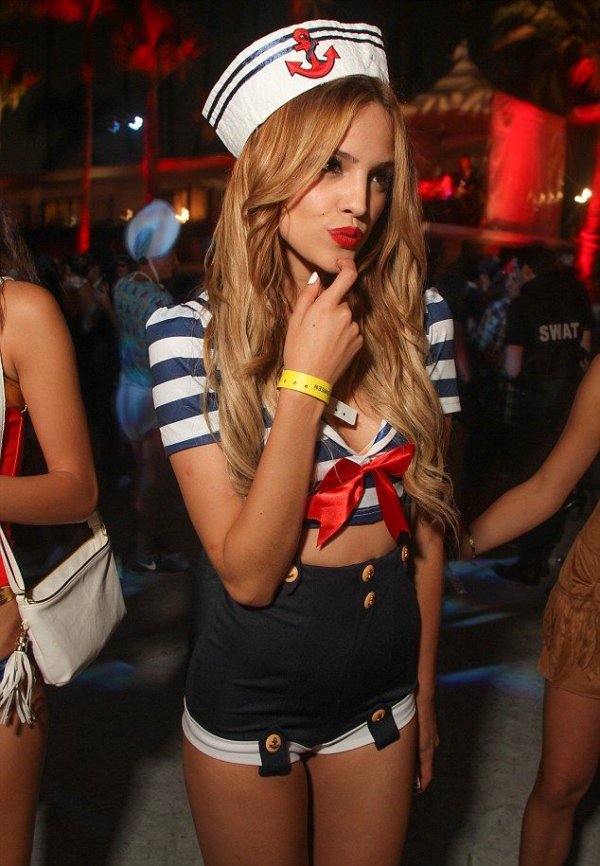 You can find a sailor costume basically anywhere around Halloween. You can also make your own, it's all up to you, but either way you'll look cute!
---
13

Mean Girls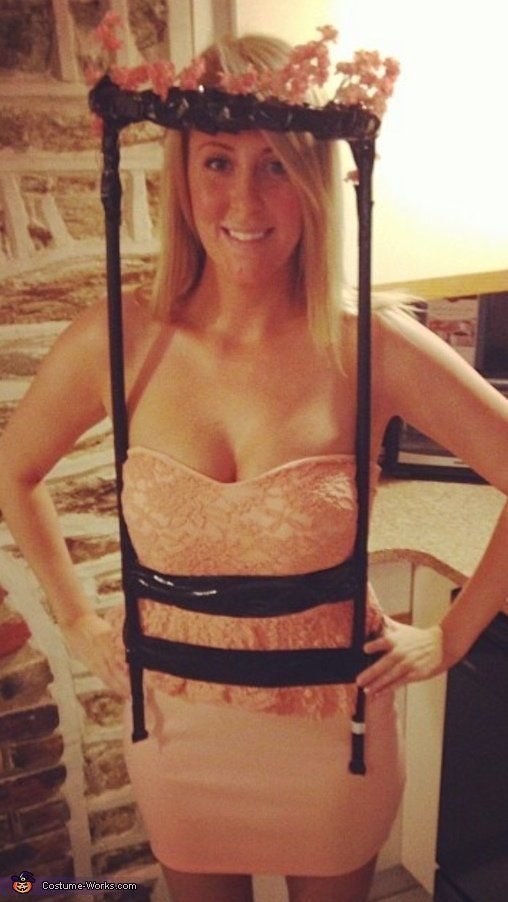 I would have so much respect for anyone who showed up to a party dressed as Regina George from Mean Girls!
---
14

Creepy Alice in Wonderland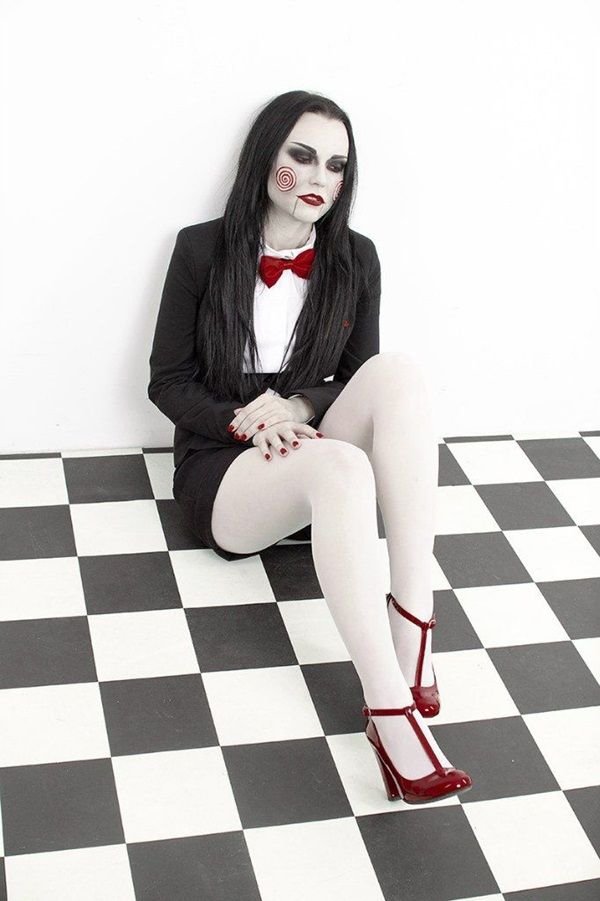 Halloween is all about being creepy, right? So why not put a dark twist on a classic tale and scare all of your friends!
Ariel
isn't creepy Alice in wonderland. She's jigsaw fro...
---
15

Flight Crew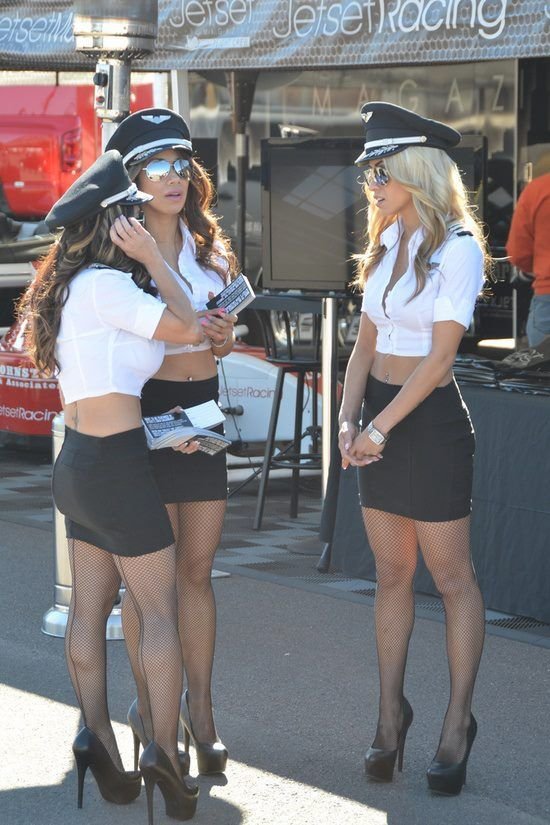 You can fly solo or with your friends; either way you'll look cool and sexy!
---
16

Mario and Luigi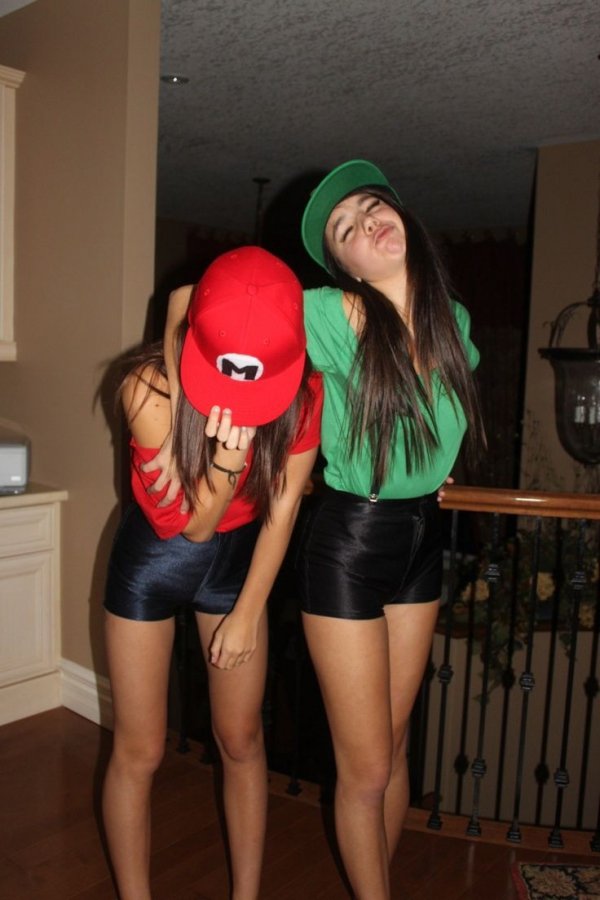 A great best friend costume is the Mario and Luigi look. It's so easy to recreate and is always a great hit.
---
17

1950's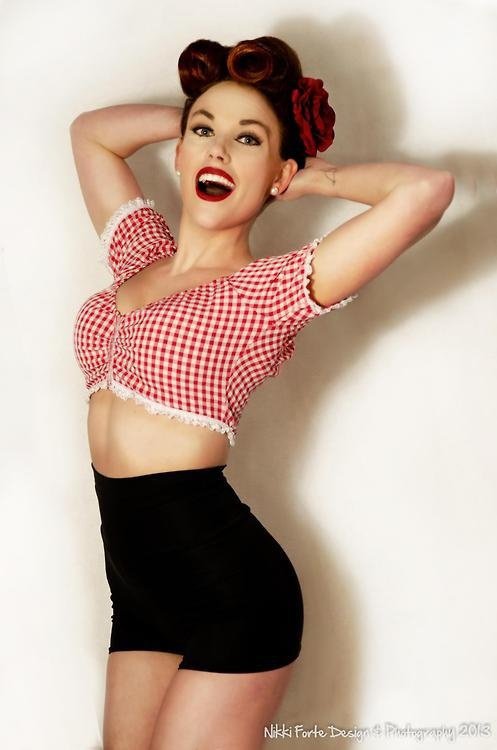 This look is so sweet and adorable! And, if you ask me, doing the hair an makeup will be just as much fun as the party itself.
There are as many costumes as ideas you can think of, so hit up a thrift store or costume shop, or simply dig through your closet for something you can wear. Which look would you like to recreate?
---
Comments
Popular
Related
Recent