Bohemian Home Decor Projects are fun to do. In case it's not obvious, I am obsessed with all things Boho at the moment. After I've listed here beautiful Boho accessories to make, I thought it would be fun to gather DIY Bohemian home decor ideas, too. If you fancy yourself a flower child or you like your home to have that whimsical and hippie element, these Bohemian decor projects are perfect for you.
---
1

Doily Dream Catcher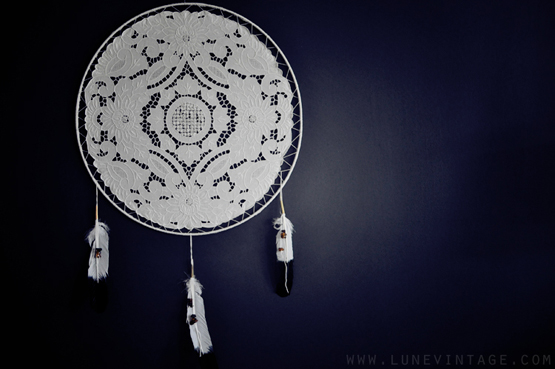 Isn't this gorgeous? This makes me want to go out and buy doily from my favorite fabric store. If you want to make something similar, you can go for something more colorful. You can even use a doily in a color that will match your room.
---
2

Flannel Lantern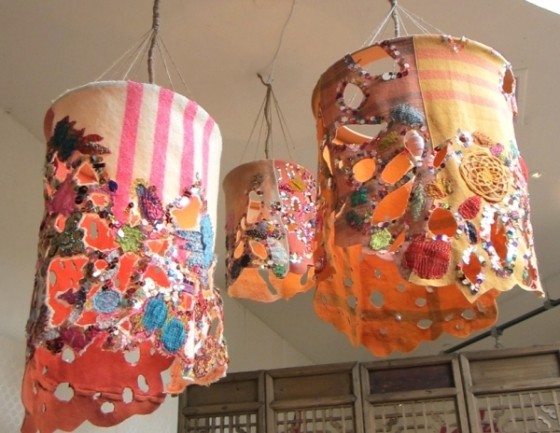 When you say Bohemian home decor, I immediately think of fun fabric crafts. These lamps are perfect examples. I bet these will look great in a patio. I also bet that you will find these fun to make because yo get to play with beads and basically make art using textile.
Trendinig Stories
More Stories ...
3

Patchwork Stones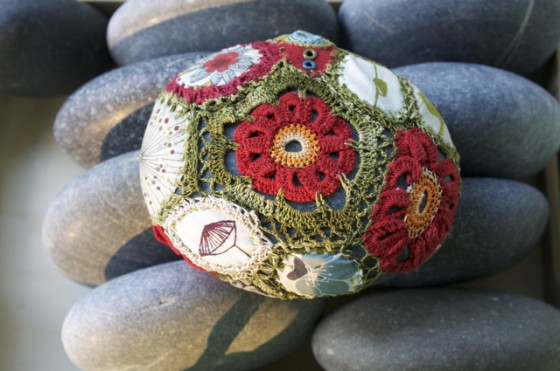 Among these** Bohemian home decor ideas**, this will have a part of you. These stones can serve as journals of some sort. Every crochet or fabric detail you add to it can have a deeper meaning, too.
---
4

Branch Floor Lamp

Notice how Bohemian homes incorporate nature into their decor? You can achieve that with a Boho-modern floor lamp. I think this idea is all sorts of clever. Of course, you will need to reinforce your pot and branch so that they will be able to support your hanging lights. A consultation with a handyman is needed before you tackle this project.
---
5

Fabric Wall Art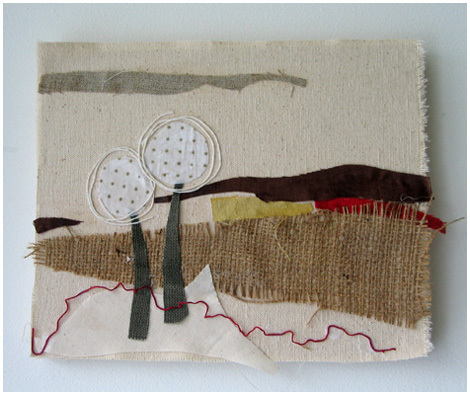 Not only is this Boho home decor idea whimsical, it's a great way to make use of your fabric scraps, too. And as you probably already know about me, I love making a mess with my piles of fabric scraps.
---
6

Boho Bunting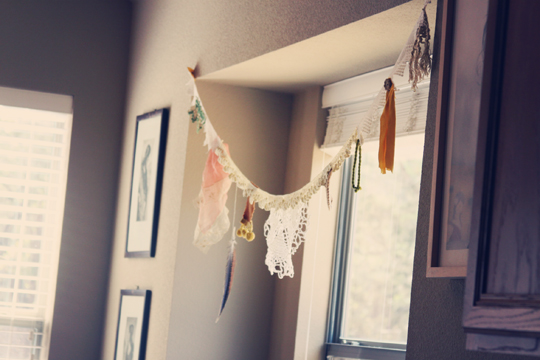 This one is sweet and hippie pretty. You can make this to give your home a summer update but this type of bunting can also be useful for a wedding or a tea party in the garden with your girl friends.
---
7

Tissue Paper Lantern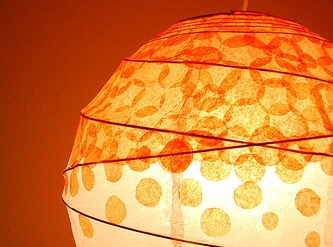 If you want something Bohemian but you don't want to go all-out colorful, this is a great DIY idea for you. One fab thing about this is that you can paste the tissue circles in any way you want. You can also do patterns!
---
8

Mosaic Table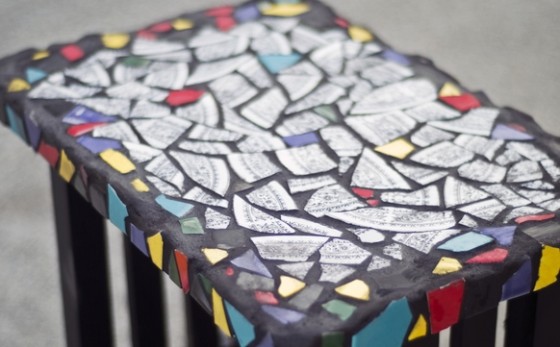 I have always wanted to do a large-scale mosaic project. While I decide what exactly this project will be, I give you here a fun idea for your Boho home. Instead of a side table, you can also do a mirror, your kitchen counter, or even a dining table.
---
9

Bamboo Wind Chime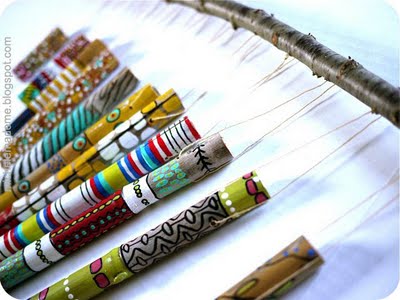 How adorable is this? This is a** Boho home decor project** that your kids can help you with. They can paint the bamboo while you do the assembly.
---
10

Branch Dream Catcher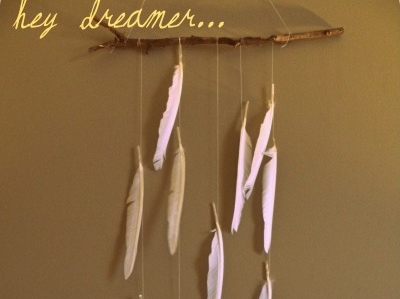 I don't know what part of this dream catcher traps the nightmares but it's still very pretty. Make one today!
There you have Bohemian home decor projects that you can tackle this weekend. I found inspiration from this list and will most likely attempt a dream catcher using a wire hanger. Hope these** Boho home ideas** also gave you lots of inspiration!
---
Comments
Popular
Related
Recent