Most bedrooms bore me, I'll admit, and since I'm usually so bored by bedrooms, I am always on the lookout for things that will make your bedroom unique. I take my inspiration from magazines, TV shows, and places that I go that have interesting pieces on the wall to get some ideas about things that will make your bedroom unique. I have idea notebooks full for every time that I redo a room in the house. These are my 7 best, most wonderful things that will make your bedroom less boring and more worth touring!
Table of contents:
1

Sparkly Nest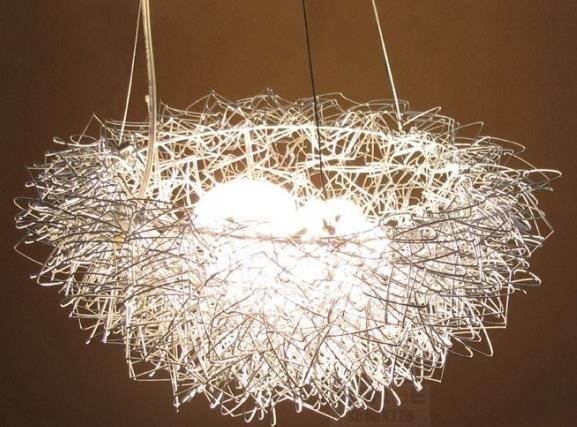 Recently I was in a vintage shop that had these reclaimed branches on the wall that had been painted white. I immediately put it in my notebook as this is definitely one of the things that will make your bedroom unique. I took it a step further in my notebook and wrapped the wood in twinkle lights from Christmas (on the white cord of course.) That way, that piece becomes a centerpiece in your bedroom and a cool light fixture that isn't too bright!
2

Crystal Pull Wall Art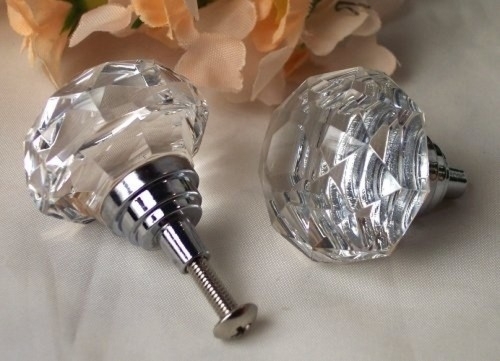 This is another thing that was really inspired by an antique store. Have you ever noticed all the crystal door pulls that you see when you first walk into a shop? I have, and I've also noticed that it's rare to find more than a couple of pulls that match. So, use that to your advantage and make something that no one else has. I actually made this for my ceiling but it can go on a wall as well. It requires a little work and if you change your mind you'll have to patch a lot of holes but it's worth it, trust me. All you have to do is screw the pulls into the wall/ ceiling in an interesting pattern and watch how it catches light in the most interesting ways!
3

Fabric Wall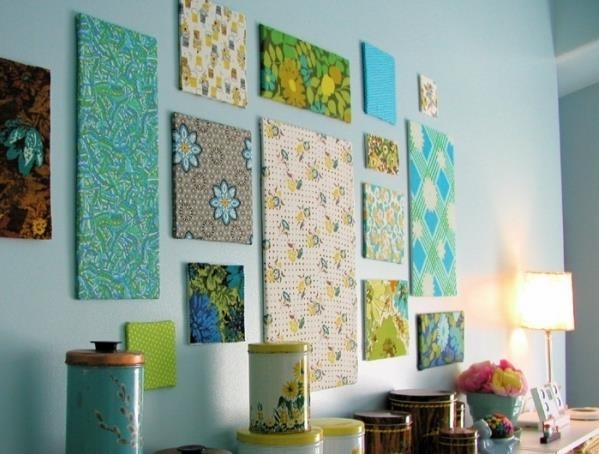 I've seen these in a few places and I always love how they look. Apparently you can either staple, pin or glue the fabric to your wall (I think that doing a little pinning would work perfectly in an apartment that you can't paint since the holes from a pin or a staple are easily patched. (I really like the look of those little studded pins along the edge of the fabric. It kind of looks like a border or frame.) Just make sure that the fabric is pulled tight - you don't want any weird bubbles in your wall.
4

Bookshelf Wall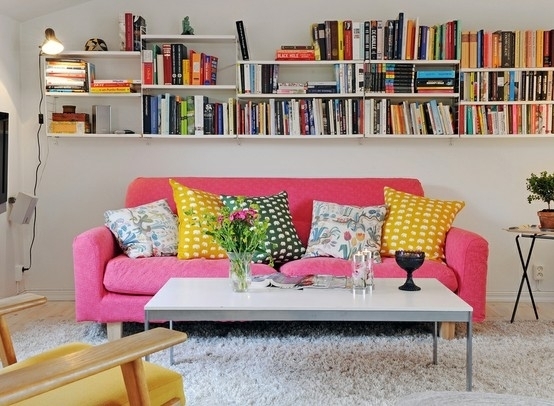 Learn how to build it here at DIY network: diynetwork.com
This requires some building but if you're a bibliophile like me, you have a lot of books and you love them. I'm still trying to get my boyfriend to build a bookshelf wall in his living room, but I imagine one in a bedroom would have more of an impact and, if it were around your bed, part of it could act as a nightstand.
5

Moss Art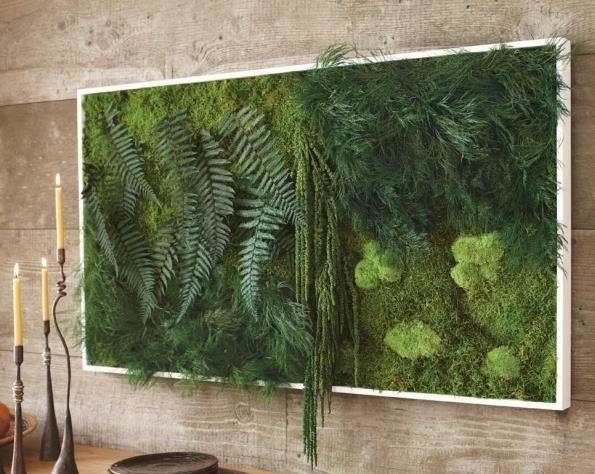 Learn how to make Moss Art here at apartment therapy:
apartmenttherapy.com
The coolest thing in the world to me, is an exposed brick wall. And, if you can believe it, I've recently seen a bedroom with a whole exposed brick wall that was COVERED in words written in moss. Now, I'm no expert, but I think that it looked SO cool and apparently it's very easy. AND, moss won't damage a brick wall (which is also super awesome and made me think about eventually growing moss art on my brick fireplace!)
6

Bright Colors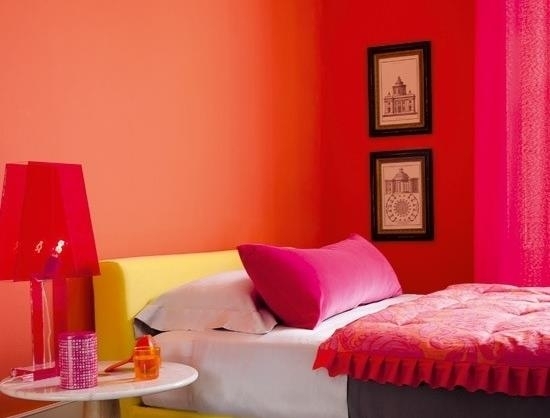 I both love and hate the usual colors that people paint their bedrooms. I once had a white and gun metal gray bedroom but really, I think that if you can make bright colors work with your furniture, that's the way to go. So few people have the courage to go bright all the way but I think if it's done right, bright colors make your space look totally unique, and paint is cheap too!
7

Mosaics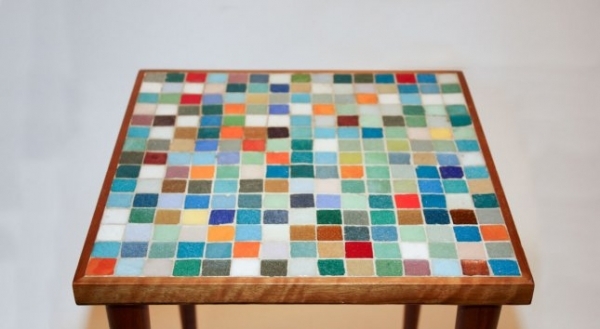 MOSAICS EVERYWHERE! Seriously, I LOVE LOVE LOVE the look of a handmade mosaic tabletop, dresser-top, or nightstand top. Nothing is more unique than a handmade creation tat only you can make!
Well ladies, these are the things that I think will make your bedroom unique. How do you make your space different and special? Let me know down below!
Please rate this article