When October rolls around, it's fun to have different ways to decorate pumpkins. Instead of going the traditional route by taking a knife to the pumpkin, there are other methods you can try. It doesn't matter how old you are! You can have fun with crafts at any age. This Halloween, have fun testing out all of these different ways to decorate pumpkins.
---
1

Stencil without Pencil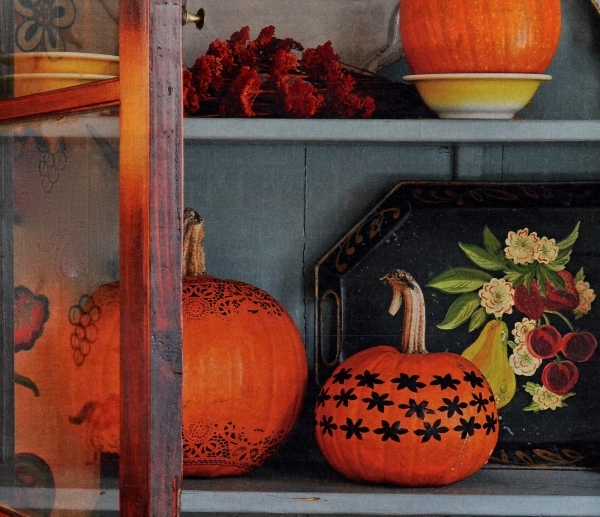 If you don't trust yourself with a knife and you're not good with a pen, invest in some stencils and spray paint. All you have to do is place the stencil against the pumpkin and paint it in whatever color you'd like. This takes some of the creativity out of it, but it'll give you a professional looking pumpkin to brag to your friends about. One of the best ways to decorate pumpkins when you're not an artist is to have help. If you use a stencil, you won't be able to mess up the project.
---
2

Pumpkin House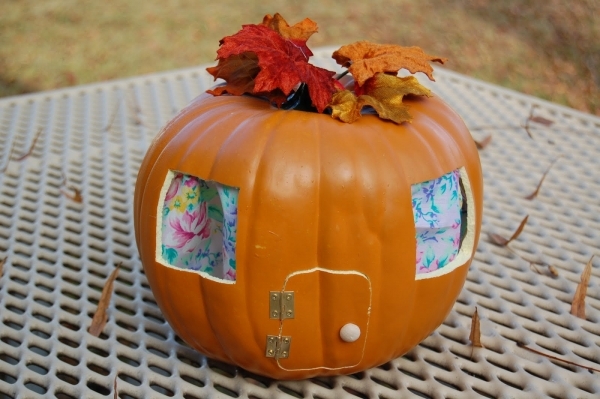 If you love making Gingerbread houses around the holidays, then you'll love this idea! Halloween doesn't have to be scary. You can create a cute house out of any pumpkin with a bit of carving and decorations. Most people decorate their pumpkin with a simple face, so your house will be the talk of the town. If you prefer spookiness, then you can paint the pumpkin black and give it scary touches.
---
3

Puzzle Pieces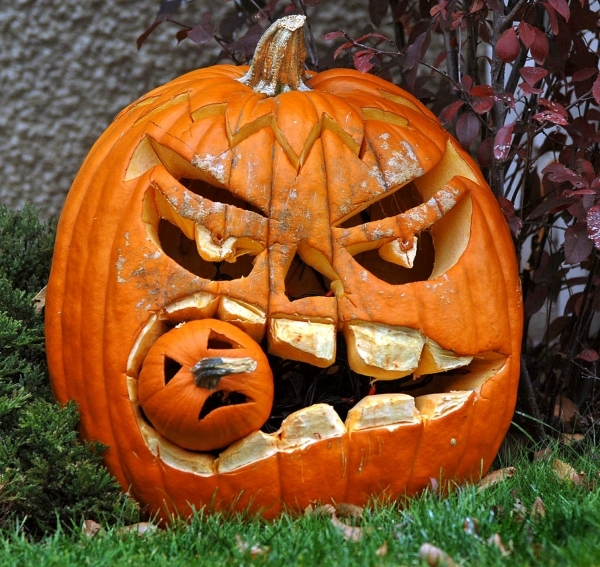 If you have more than one pumpkin, you can combine them into one awesome design! Cut them into pieces and position them together. You can create an animal, person, or anything else your mind can conjure up. Just be careful when gluing the pieces together. You don't want your hard work to fall apart.
---
4

Trick or Treaters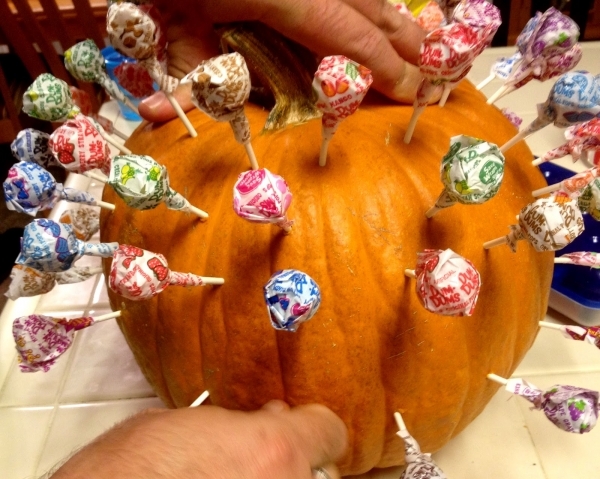 If you leave candy outside of your door instead of answering the knocks, this is the project for you! Don't leave out lollipops in a boring bowl like every other house. You can slice holes into a pumpkin and stick the lollipops inside. It gets the job done with a creative twist.
---
5

Nailed It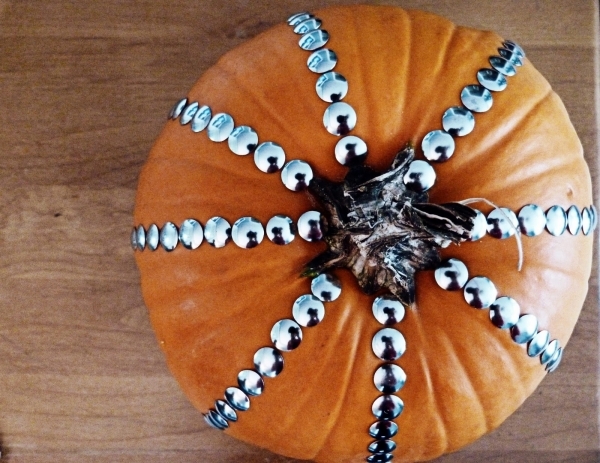 Do you have any pegs left from your old Light Bright? You might as well put them to use instead of throwing them out. Simply pop them into a pumpkin in any way that you'd like. If you don't have any pegs, you can use household nails. Make a traditional face or your own design. The choice is all yours!
---
6

All out
Get out the glue gun! If you want your pumpkin to have some character, get some googly eyes and string to use for hair. If you have paint, then you can use it to decorate the features that you can't glue onto the pumpkin. You can make a scary face or try to impersonate a celebrity. There are plenty of people out there that you can draw your inspiration from.
7

Cute as a Button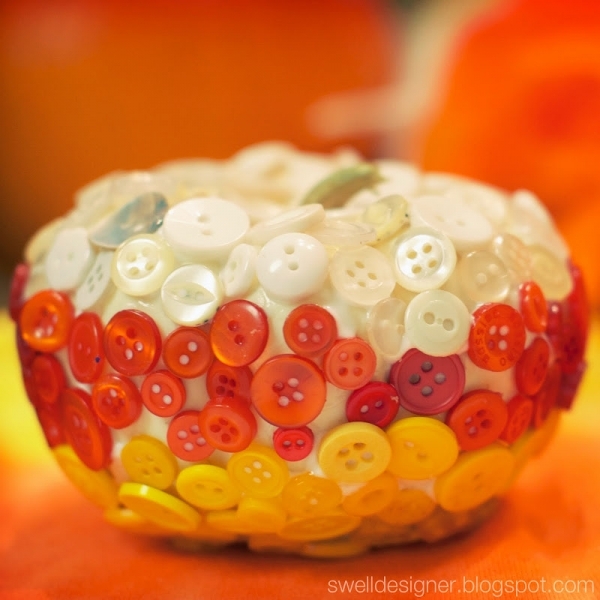 This is another craft where you'll need a glue gun. There's no cutting required when you use buttons to decorate a pumpkin. If you have a collection of them lying around the house, you might as well use them. Every Halloween, you can glue them in any design that you'd like. It's a cute way to spice up a spooky holiday.
Try out these ideas the next time you pick out a pumpkin! Do you have any other creative ideas? What's the pumpkin design that you're most proud of?
---
Comments
Popular
Related
Recent