If you have a costume party to attend this Halloween, be the life of that party by sporting one of these funny Halloween costumes for adults. This holiday isn't just for children; in fact, I think it is even more fun for adults. I mean, what other day of the year do you get to dress up and act silly for no good reason? If you want to make your friends chuckle, try out one of these funny Halloween costumes for adults.
1

Bacon and Eggs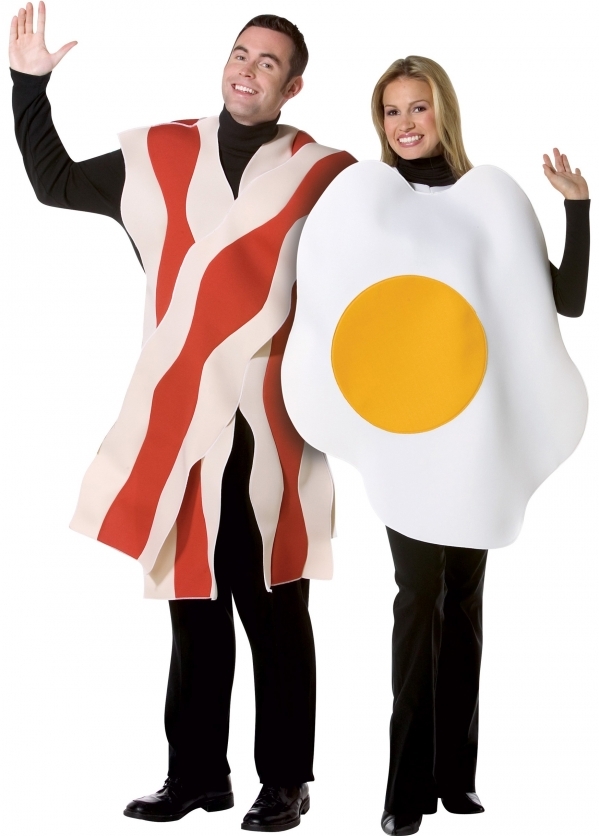 This first funny Halloween costumes for adults is intended for couples. You always say that you and your spouse go together like two peas in a pod, like peanut butter and chocolate and like - bacon and eggs? Yep! What other two breakfast foods go so perfectly together?
2

A Quarter Back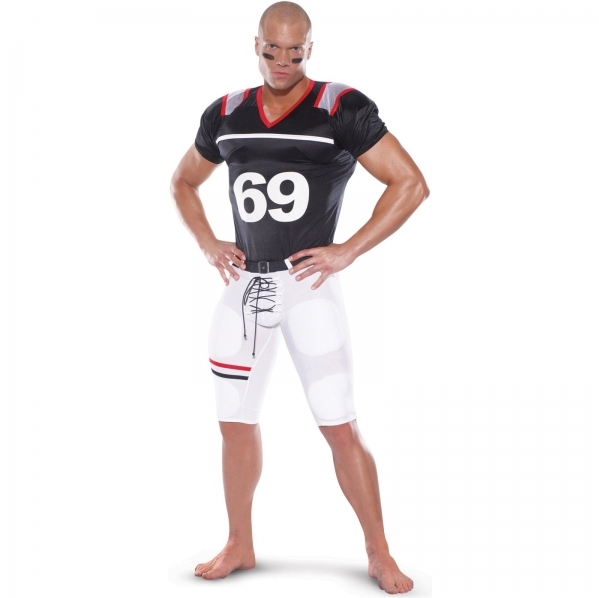 No, you don't have to pull out a football jersey and a helmet for this costume; all you need is a quarter. Print out a blown up picture of a quarter, cut it out and attach it to your back. Get it? You're a quarter back!
3

A Cereal Killer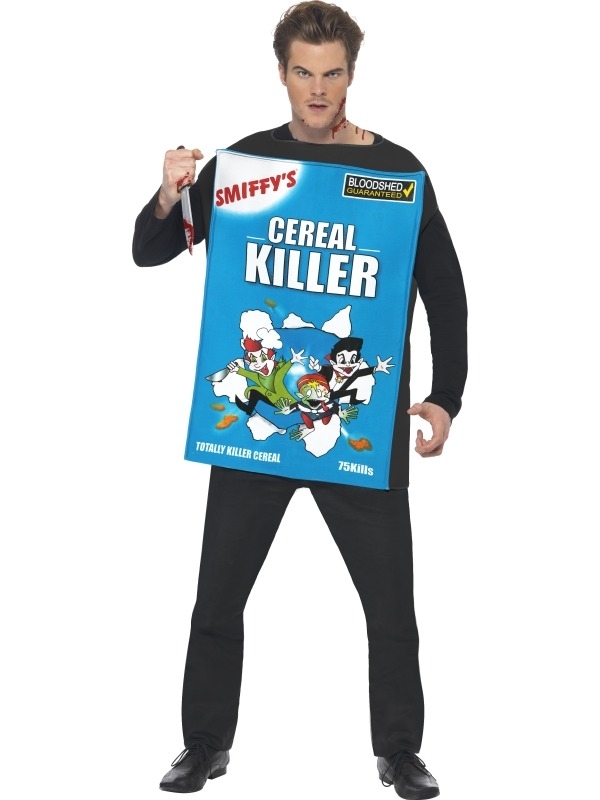 You don't have to be super gruesome to dress up like a cereal killer; all you need is some cereal and a plastic knife. Cut out the cover of cereal boxes and attach them to your shirt and pants. If you like, you can also carry around a bowl or a box of cereal. Tote a plastic knife in your hand and you are, quite literally, a cereal killer!
4

A Green Army Man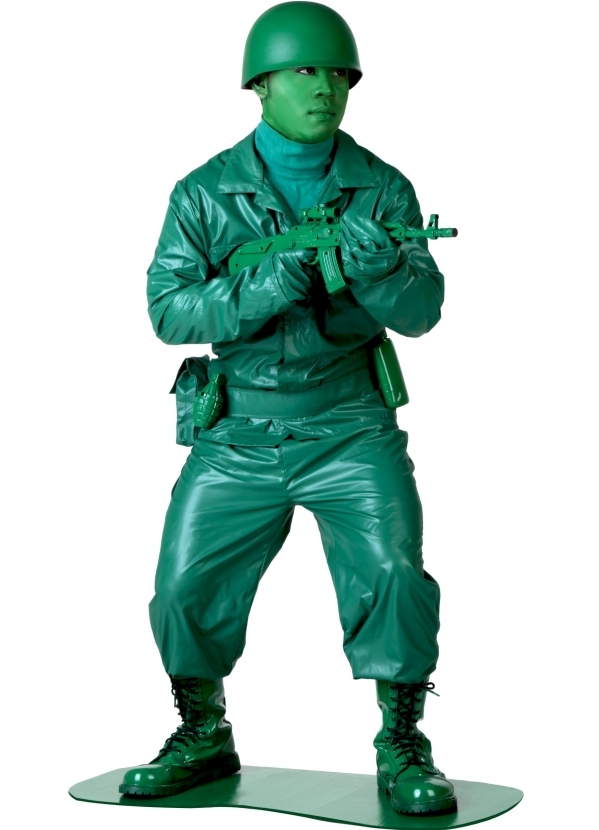 You know those little green army men that your kid is always playing with and you're always stepping on? Well, how about using them as inspiration for your Halloween costume? Just spray paint an old pair of pants and a jacket or button down shirt green, as well as a plastic safety helmet and maybe even some construction boots. Apply green makeup to your face and hands and spray your hair green. Carry around a green plastic gun and you're instantly a green plastic army man.
5

The Operation Man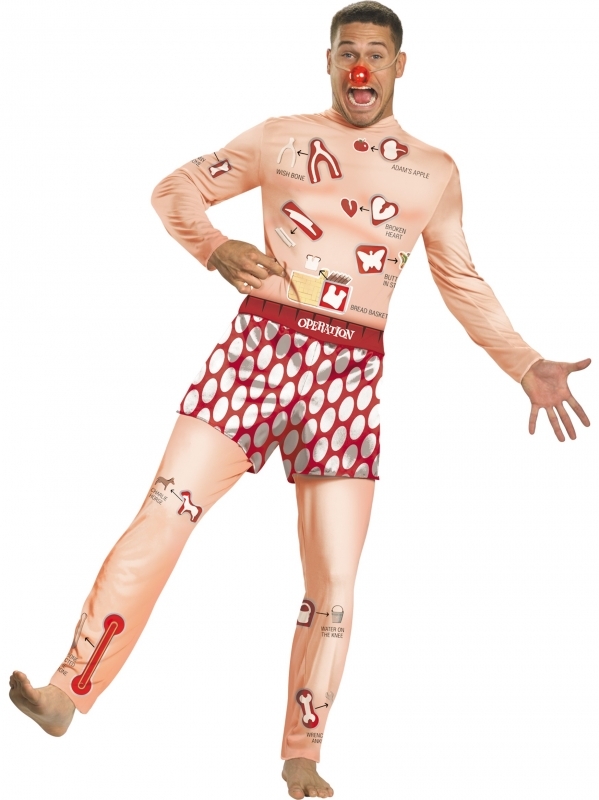 You remember the game Operation from when you were a kid? Well, how about being the Operation man for Halloween? Dress in nude colored clothing and glue some of the items that were inside the game to your outfit; an apple, a wishbone and the like. Don't forget to wear a short brown wig and a red clown nose; oh, and carry around a large tweezer!
6

Mr. Potato Head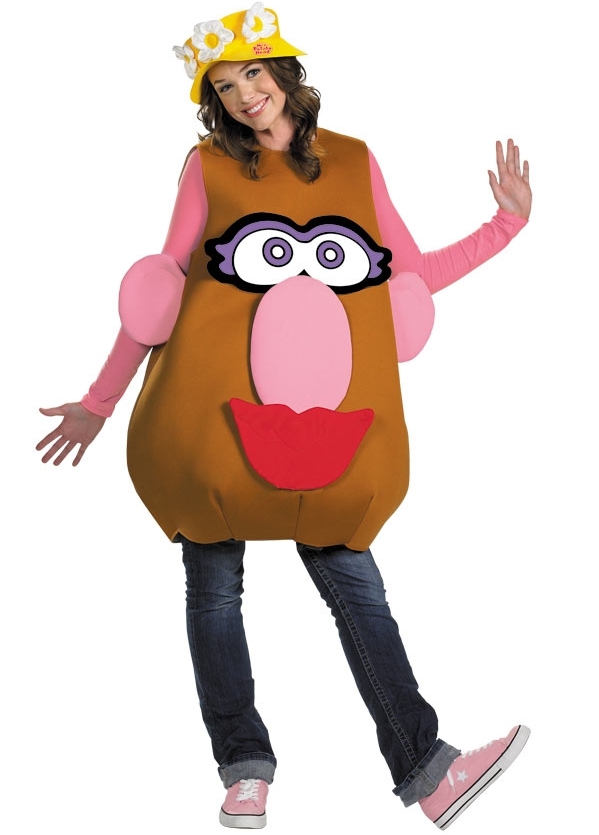 Dress up as this favorite children's toy. All you have to do is wear a potato sack and sport some silly accessories on your face that Mr Potato Head would wear, like big glasses, a silly nose and big plastic ears.
7

A Bag of Gumballs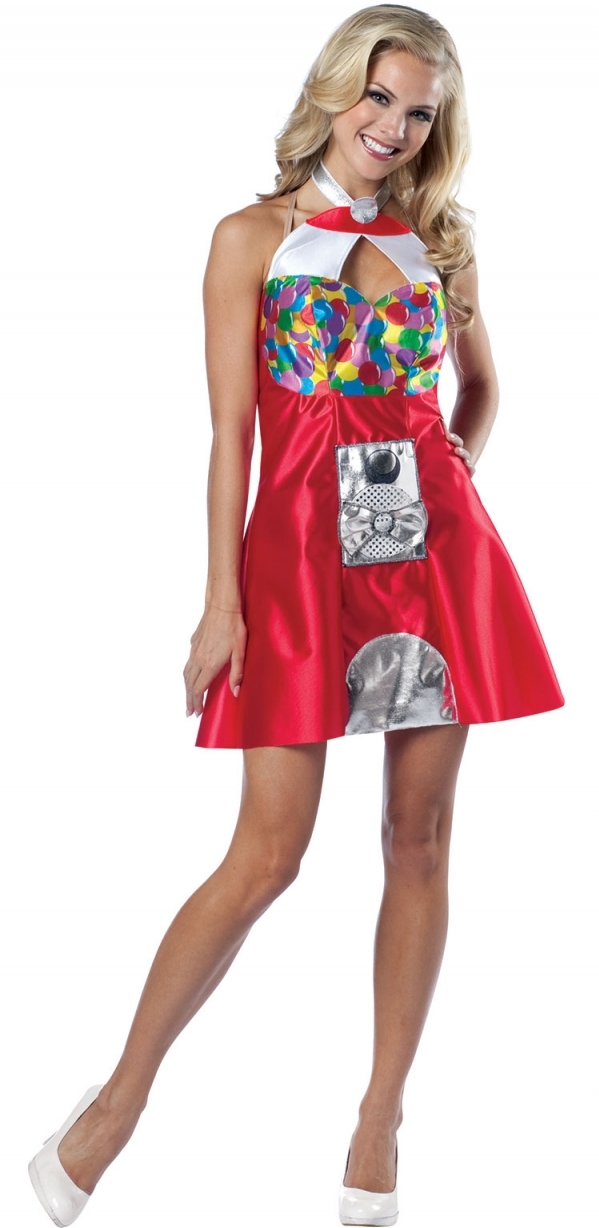 Dress up like a bag of yummy gumballs for Halloween. All you have to do is cut some leg and arm holes into a clear trash bag and step into it. Blow up some balloons in different colors and place them inside the trash bag. Use a ribbon to tie the bag closed around your neck and you'll look like a gumball machine. Oh, don't forget to carry around some gumballs with you for the night!
If you're invited to a Halloween party this year, there is no excuse for you not to dress up with costume ideas that are as simple and funny as these! Which one do you think you'll try?