7 Twitter Accounts All Animal Lovers Should Follow ...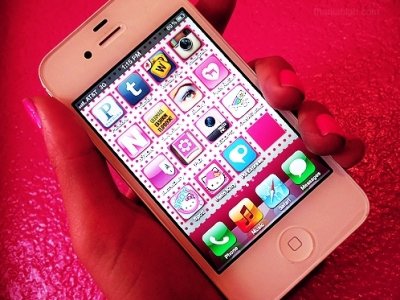 If you love dogs, cats, and everything in between, there are a few Twitter accounts for animal lovers that you might want to check out. Some just showcase animals and how adorable they can be, and some give tips on how to best care for your own animal. No matter what your favorite animal is, there are so many Twitter accounts for animal lovers that you are sure to find one that features your favorite animal.
1.

Cute Emergency

If you love cute little animals, @CuteEmergency should be at the top of your list of twitter accounts for animal lovers. It posts pictures throughout the day of animals being adorable and cute. From puppies to kittens to little ducklings, you will have resist from saying "awwww" every time you see these pictures.
2.

Rescue Animals

Some people have the idea that rescued animals are not as good as pure breed animals. @RescueAnimals is dedicated to disproving that and showing how great rescued animals and animal shelters can be. People send in pictures of their rescue animals and how adorable they are, and you get to see how important rescuing animals is.
3.

Hourly Animals

Okay so this is actually a bunch of twitter accounts rolled into one post. There is @hourlykittens for those cat lovers out there and @hourlypuppies for those who love man's best friend. But there is also @hourlyelephant, @hourlyducklings, and @hourlyotters in case you want a more exotic animal to follow. With these Twitter accounts, you will never go an hour without getting an update on how adorable your favorite animals are.
4.

Animal Lovers United

While most of the twitter accounts for animal lovers are simply pictures of adorable animals, @animalloversusa actually represents a non-profit that is aimed to help abused and neglected animals. It provides tips on how to help animals in your area, and coupons for treats for your furry little friend.
5.

Dog Fans

If you are a lover of doggies, @dogfans is the perfect twitter account for you. It includes tips on obedience, grooming, and care for your pup. It also is a forum for dog lovers across the nation to come share their wisdom. It is a perfect way to connect with other dog lovers and trade tips on how to best care for your pup.
6.

Baby Animals

Who doesn't want a bunch of pictures of baby animals popping up on their Twitter feed? @BabyAnimalPics posts a ton of pictures of little animals being adorable. From dressed up dogs to elephants holding trunks, this twitter account is filled with pictures that are too adorable for words.
7.

Sockington

This cat has more followers in Twitter than some celebrities do. If you have ever wondered what goes on in the daily life of a cat, @sockington is the twitter account for you. Sockington was originally found as a stray by Jason Scott, and has blown up on Twitter after tweeting some hilarious things.

Imagine scrolling down your Twitter feed and finding pictures of adorable puppies or tips on how to care for your kitten. Small things like this can help brighten your day and help you take care of your pets. What did you think of these Twitter accounts? Are there any other Twitter accounts you think animal lovers might find interesting?

Sources: bigstockphoto.com, portraitswithhorses.com, shortlist.com,