Have you and your favorite girls been talking about the women on TV who always look flawless even at the age of forty and fifty? Does it make you think about getting some nips and tucks done or maybe something more safe and small like botox? There are many women out there and even men who get botox done and really enjoy the results, but there are some things you need to know before getting it done and Edward Roberts fromClinic Compareis here today to share some interesting tips on how to have a** botox party**...
Time for Something New...
"So Tupperware is too 'twinset and pearls' for you? The Avon lady no longer welcome at your house? Even Ann Summers not getting you and your friends hot under the collar anymore? How about joining the ranks of the 'ladies who lunch' and hosting a Botox Party? Fast becoming the new way of spending a girly night with your friends, these parties are setting the trend among the cosmetic generation.
Advertised as a great way of making cosmetic procedures more accessible to those who may be too nervous or embarrassed to brave the doctor's surgery, they are springing up in all areas of the country with London leading the way. The treatment can be done in the relaxation of your own home, providing a comfortable, intimate environment for you and your friends."
What do I need to know...
"Always do your research before embarking on your party. It is vital that you realise the full implications involved in what you are doing. Although Botox is a non-invasive treatment it is still a medical procedure and should not be undertaken lightly.
The following 7 'must know' tips will help you on your way to planning a fun and safe party for you and your friends."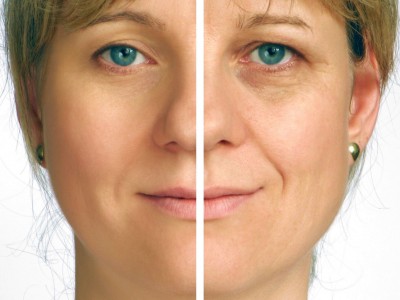 ---
1

Botox is Classed as a **prescription Only **medication and so May Only Be Administered by a Fully **qualified Cosmetic Surgeon **or a G.P

The Patient's Advisory Service (P.A.S.) can recommend consultants or surgeons who are on the Special Register of Plastic Surgeons and may be happy to provide the treatment for you in your home.

Alternatively you will find that many Cosmetic Surgeries already have facilities set up for Botox Parties and will be happy to consult with you on what your requirements are and what they will provide for you.
---
2

You Will Be Expected to Have a Maximum of 6 Ladies, (or Guys!) Who Want the Procedure Done. Make Sure That They Have All Had at Least a Few Weeks to Think about Whether or Not They Are Really Sure about the Idea. Nobody Must Feel Pressured into Doing Something They Are Not Totally Happy about
3

Your Surgeon Will Want You All to Sign an Individual** Consent Form **stating That You Know Exactly What is Involved in the Treatment and That You Are Happy for Him to Administer It. He Will Also Expect All of You to Fill out a Health Check Form as a Precaution in Case Anyone Has Any Underlying Medical Issues Which Could Cause a Problem
---
4

Do Double Check with Your Surgeon That His **insurance **will Cover You All Should Any Mishap Occur. This is Something He Should Have Already Discussed with You but Check and Check Again. It is Your Home so It's Your Responsibility!
---
5

Perhaps the Most Important Tip of All,** NO BOOZE!!!!! **

It is NOT a good idea to consume any alcohol at the party or for the preceding 24 hours. Having a drink will cause your skin to flush due to the increased blood flow and there is a possibility that the effects may cause the Botox to spread to other areas that you don't want treated.
---
6

Do Make Sure That the Room Where the Procedure is to Take Place is scrupulously Clean. Would You Want to Undergo an Operation in a Room That is Covered in Pet Hairs or Still Has the Remains of Last Night's 'spag Bol' on the Sofa? Well, Neither do Your Friends. It May Seem like a Simple Matter of a Few Injections in Your Face but It is a Medical Procedure and Everything Should Be Hygienically Clean to Cut down on the Risk of Any Infection Spreading
---
7

Lastly, Just as a Kindness to Your Friends, Discuss with Your Surgeon Beforehand if It Would Be Possible to Have a numbing Agent Available for the Less Pain Tolerant among You. an Anaesthetic is Not in Needed Botox Administration but Most Surgeons Will Be Happy to Provide Something to Take the Edge off Any Stinging. after All, It is Supposed to Be a Party!

Continue Reading for more info...
What will it cost...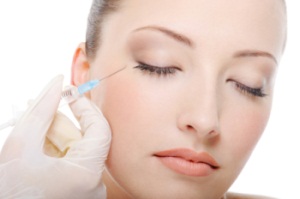 "Botox prices are, on average around £200 for a session. This will usually include the forehead, crow's feet and brow area. Your surgeon will discuss with you all beforehand what your expectations from the treatment are and what extra, if anything, you may have to pay. The hostess is usually offered a special reduction as a 'thank you' for holding the party.
Loyalty Cards are sometimes given as an incentive to have your follow up work done at the surgeon's clinic rather than using someone else. Yes, do remember, if you have Botox done it will only last you 3-6 months and will then need maintenance. If you want your friends to stay your friends make sure they know this before they have their first treatment!"
Do you think you and your girlfriends would have a botox party?
Edward Roberts-Beardsell is a Publishing Manager for Clinic Compare (cliniccompare.co.uk), a unique online match-making service designed to put people in touch with the most suitable clinic for their cosmetic surgery treatment needs.
Web Address – cliniccompare.co.uk
Email Address – ed.beardsell@marketingvf.com
References used:
Capitalaesthetics.co.uk
Dailymail.co.uk
The Sun.co.uk
Ehow.com
Beautebase.com
Summary:
Explaining the new trend of Botox Parties and listing the 7 "must know" tips for making them safe and enjoyable.
---
Comments
Popular
Related
Recent