It's already November and the stores are filled with Christmas decorations from trees and ornaments, to stockings and lights! At All Women Stalkwe are ready for Christmas too with this wonderful giveaway of a 12 Days of Christms Greeting Card Set from Crafted by Lindy! Are you in need of a few special Christmas cards that will bring holiday cheer to your loved ones...
Christmas Giveaway Contest...
Contest Closed: We Have a Winner...

Congrats to Elizabeth who said she loves the Christmas Owl greeting cards from Crafted by Lindy'sshop and that her favorite Christmas song is "I'll Be Home For Christmas", we hope these beautiful** 12 Days of Christmas Greeting Cards** will bring someone home to enjoy the Christmas holiday with you! Happy Holidays to Lindy and to all our readers...stop on over to our other Christmas Greeting Card giveawayfor a chance to win more delightful cards, this time from The Spotted Olive™!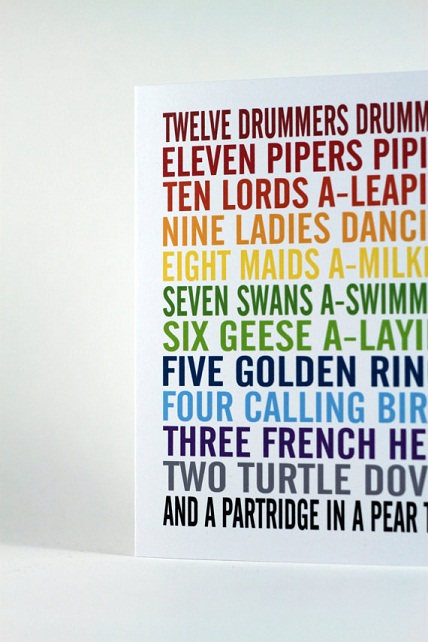 Photo Credit
Who doesn't love the 12 Days of Christmas song! We hear it every year and now your friends and family members can sing along with their very own colorful greeting card fromCrafted by Lindy! I love that each line is in a different color that just pops right off the card and puts you in the holiday spirit. Halloween is over and now I'm ready for Thanksgiving and Christmas to celebrate two wonderful holidays that bring fun activities, snow, holiday parades, food, and the gathering of loved ones. We are so happy that Lindy wanted to share these beautiful Christmas cards with us and give one of our readers the chance at winning a set of eight so they can spread the holiday cheer!
How to Enter...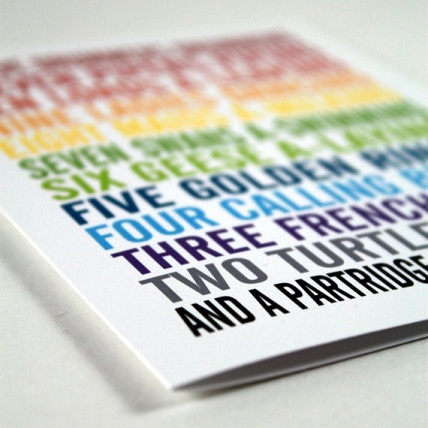 Photo Credit
I know there are so many wonderful Christmas songs that get stuck in our heads each year, so leave a comment telling us what holiday song is your favorite as well as what item from Crafted by Lindyis your favorite! Please leave a 2nd comment telling us that you follow Crafted by Lindyand All Women Stalkon Facebook and leave a 3rd comment letting us know that you follow Crafted by Lindyand All Women Stalkon Twitter, don't forget to leave your twitter name! We want to thank Lindy for this lovely giveaway and wish her and everyone a wonderful holiday season. Good luck and come back next Tuesday to see if you are our lucky winner!
Giveaway is open to US and Canada
Stalkers stop by Lindy's other links and say hello:
Shop: www.etsy.com/shop/craftedbylindy
Blog: www.craftedbylindy.blogspot.com
FB: www.facebook.com/craftedbylindy
Twitter: www.twitter.com/craftedbylindy
Pinterest: www.pinterest.com/craftedbylindy
---
Comments
Popular
Related
Recent