If you're trying to find the best gifts for teachers, keep reading! Teachers are invaluable, and as a frequent teacher's pet, I can say with expert knowledge that when you find a teacher you love, you want to let him or her know it. Polished apples are great, but sometimes you want to go above and beyond to show your appreciation. In that case, take a look at some of the best gifts for teachers I found, and see if any of them will work for you!
1

A Book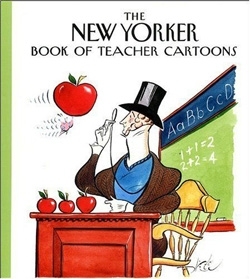 Price: $14.93 at amazon.com
Every teacher loves to read, so the best gifts for teachers are unquestionably books – but you don't have to get serious about it! For instance, the New Yorker Book of Teacher Cartoons is hilarious, something most professors and instructors will definitely appreciate. You can also write a nice note in the front, so your teacher will always remember who the gift was from!
2

Stationery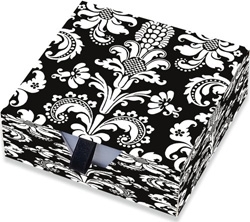 Price: $7.95 at amazon.com
Stationery is another great gift for a favored teacher. The possibilities are endless here, especially when it comes to different styles and motifs. You can even get your teacher personalized stationery, along with a promise to keep in touch!
3

A Great Pen

Price: $20.88 at amazon.com
Some of the best gifts for teachers are both thoughtful and a little funny. Every teacher needs a fantastic red pen, right? After all, you go through a lot of ink writing all those corrections! Even if it's not a red pen, of course, a nice, quality pen will make any teacher smile.
4

A New Kind of Apple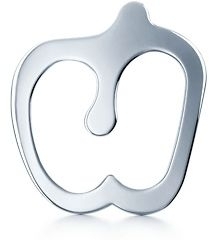 Price: $60.00 at tiffany.com
All teachers love apples, right? Rather than getting the stereotypical shiny red apple, or even a take on the shiny red apple, why not get your teacher something apple-related that he or she can actually use? This is a bookmark, and it can be engraved. It would also be the perfect gift for an entire class to pull together on.
5

A Comfy Throw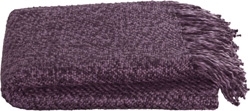 Price: $69.95 at crateandbarrel.com
It can get cold in the classroom in the winter and fall, you know. You should encourage your teachers to stay comfortable and cozy. Plus, you never know! A comfortable disposition might lead to good grades for the entire class!
6

A Good Calendar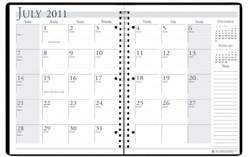 Price: $9.22 at amazon.com
Another great gift for teachers is a good calendar. Teachers need to keep up with a lot of dates and appointments, and often their classes do as well. Organizational presents are always a good idea, and day planners are great choice as well.
7

A Nice Tote Bag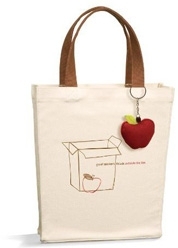 Price: $13.95 at amazon.com
Finally, a tote bag is a fantastic gift! You can go with a fashion forward option, or choose something like this, which is directed toward your special teacher. Whatever you do, make sure it's roomy – teachers have a lot of things to carry around all day!
I hope you agree with the best gifts for teachers I list. If not, you can always go with your instincts. After all, it all comes down to the particular teacher for whom you are buying something. Do you have a story about a particularly meaningful teacher or professor?
Top Photo Credit: thanker212