If you're looking for fun autumn activities for the whole family, then you've come to the right list! With the change of the seasons, you might have to switch out some of the activities for the summer, like hanging out at the beach, for something a little less warm, but just as exciting, like apple picking! It's always an awesome time when you can enjoy yourself with great company in the cool autumn weather while tackling fun autumn activities for the whole family that might even turn into a tradition!
---
1

Apple Picking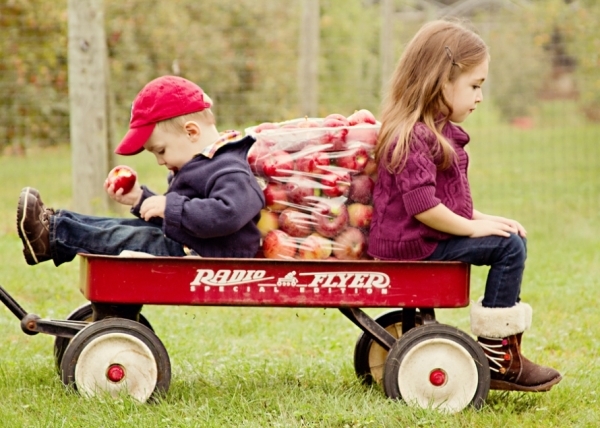 Apple picking is wonderful as one of the quintessential staples for fun autumn activities for the whole family. Parents and kids alike are guaranteed to have a good time roaming the orchard and taking in the beautiful scenery. Some orchards even have smaller trees so that younger children can pick the apples themselves! And, after you're done picking the best apples, everyone can join in on a project to make the perfect warm, delicious apple pie! Visit an orchard near you for some awesome family fun.
---
2

Visit a Pumpkin Patch

Pumpkins are such a vibrant color. So, it'd be great to get some beautiful pictures of everyone at a pumpkin patch! Not to mention, the adults get to relive their childhood and Charlie Brown Days and the children will have a good time selecting a pumpkin. Because we all know what happens next: pumpkin carving! The whole family could make crazy, funny, or silly jack-o-lanterns together for the Halloween season!
3

Camp in Your Backyard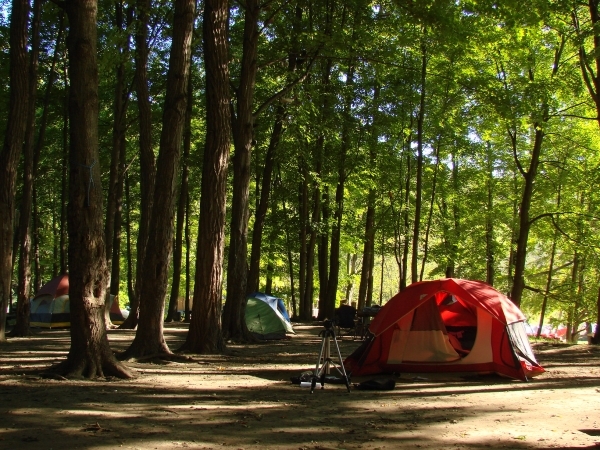 Not everyone has a backyard, but if you do, this one is for you! Camping in the backyard is a great way to spend a night with the family outdoors. You're really close to home, so if you need anything, you can just go grab it. You're near the shower and bathroom too! Autumn nights are perfect weather for camping because of the cool nights and lack of insects for a much more comfortable time. So, sit around the campfire, roast some hot dogs and s'mores, tell stories and enjoy time with your family!
---
4

Fall Photo Scavenger Hunt

Scavenger hunts already sound like a superb idea, but when you add photos and autumn into the mix, you're sure to have a good time! Check out this website, goexplorenature.com, which gives you some fun scavenger hunt ideas to try out with the family. Parents and children will love exploring the neighborhood together, being active, and getting some great family photos for the future!
---
5

Jump in a Pile of Leaves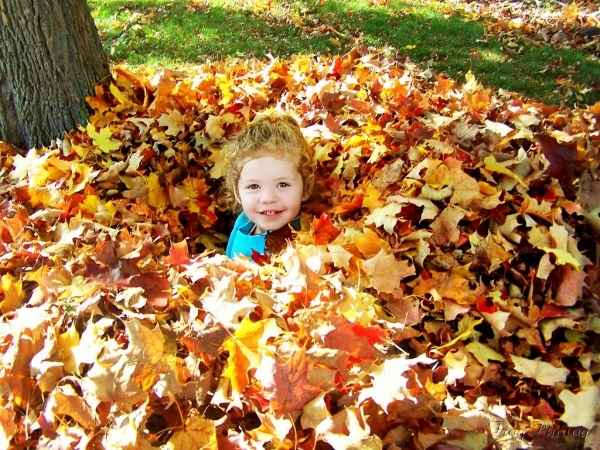 With the changing of the trees, there is certainly a heap of autumn colored leaves resting on the ground either on your lawn, backyard, or if you don't have either, your local park! Parents and kids, grab your rakes! Rake all the leaves together and have fun jumping in them and taking pictures. After, you guys can have a good time cleaning them up by making it a fun game. Whoever rakes up the the most leaves gets a special surprise that you guys choose together!
---
6

Give Back

Make giving back to the community a fun event for the family! Thanksgiving is in the fall and it's important to teach the children to appreciate and be thankful for what they have. Together, the family can gather canned foods and donate to their local food pantry. Or, the whole family can band together with the schools and neighborhoods to start a bake sale, or something like that, and give the proceeds to a charity!
---
7

Make Your Way through a Corn Maze

Corn mazes can be a great activity for the whole family. Look for the closest corn maze near you and bring the whole family. If there's 4 or more of you, you can split up into teams, and see who can get through the maze the fastest! If you have older kids, you could even use flashlights and try it at night for an even more exhilarating time!

There are so many fun autumn activities for the whole family that I didn't include on this list, but the website chocolatecakemoments.com has a lot more great ideas. Plus, the one's I've mentioned are perfect for family photo ops, so take advantage of this beautiful season! What are your favorite autumn family activities?
---
Comments
Popular
Related
Recent