Young adult fiction is one of my favorite genres, right after epic fantasy and before science fiction! But how could anyone not love this genre? So many YA fiction novels out there, so many adventures, so much magic and likable characters! Furthermore, if you're hoping for something to help you relax and travel outside the boundaries of the boring present, any book on this list will do the trick! I'll skip Harry Potter and The Hobbit because I'm sure there is not a person on this earth who hasn't read them by now, and share a few awesome but maybe not as well known young adult fiction reads you're guaranteed to enjoy.
---
1

Percy Jackson and the Olympians by Rick Riordan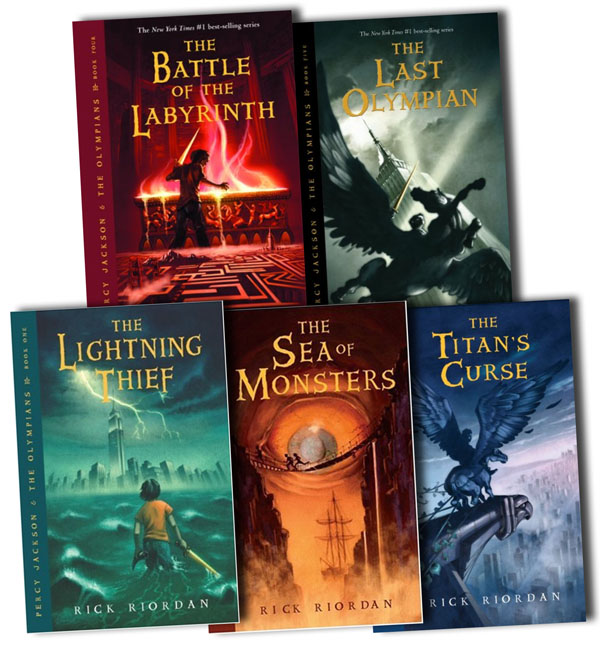 This absolutely brilliant work of young adult fiction won't only prove to be a fantastic read but will help you learn everything you've missed if you have a habit of not paying too much attention during your history classes. Greek gods are alive, very much real and residing in Manhattan which, after the rise of the Western civilization, became the perfect ground for Mt. Olympus – a mythical mountain that, although geographically located in Greece, represents the base of ancient power and therefore moves wherever the godly influence is strongest. History will repeat itself more than once, and Percy Jackson, the young demigod son of Poseidon, is destined to play a very heroic role in all of that modern world meets antics mumbo-jumbo! Five fantastic novels, five breath-taking adventures and at least a hundred reasons to grab your copies right now!
---
2

Heroes of Olympus by Rick Riordan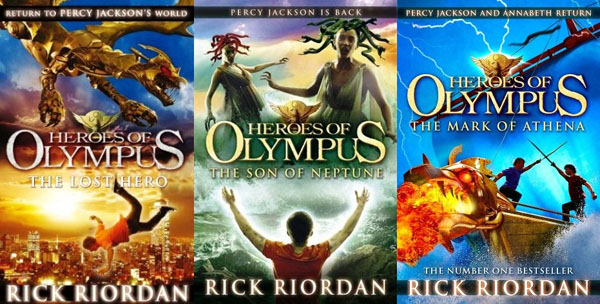 And this is why my first suggestion happens to be one of the best teenage books ever – it has a sequel! Fifth and final installment is to be released in fall 2014, which gives you plenty of time to acquire and read the first four. I'm talking about another fabulous action, mystery, history and prophecy-packed quintet of novels that won't only allow you to keep up with your favorite heroes but introduce a lot of new characters you won't be able not to like. Young demigod children are growing up and growing more powerful, their dangerous fates send them from one quest to another but they're also making some pretty interesting discoveries along the way. Greek gods show their Roman aspect and two similar yet very different camps finally learn of each other's existence!
Trendinig Stories
More Stories ...
3

The Kane Chronicles by Rick Riordan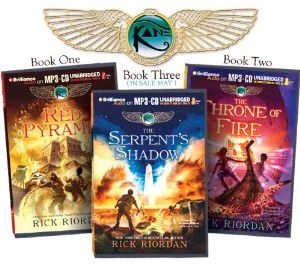 But Greece and Rome aren't the only two ancient cultures that get to have their heroes! Furthermore, if you enjoyed reading the first two YA fiction novel series written by Rick Riordan, you'll probably want to dive straight into this next one! And you should because it's just as fun as the previous ones! The Kane Chronicles trio will take you on an adventure with Carter and Sadie, Kane siblings with magical powers and pretty impressive lineage. Their new-found skills will, unfortunately, bring nothing but trouble, setting them on action, mystery and magic-packed adventures that are just as dangerous as the ones Percy Jackson and his camp-mates have to undertake. The book acknowledges the existence of other gods and demigods in New York and, as such, provides much room for debate on whether the three ancient worlds will come together in the future, bringing us tons of new adventures to enjoy.
---
4

Divergent by Veronica Roth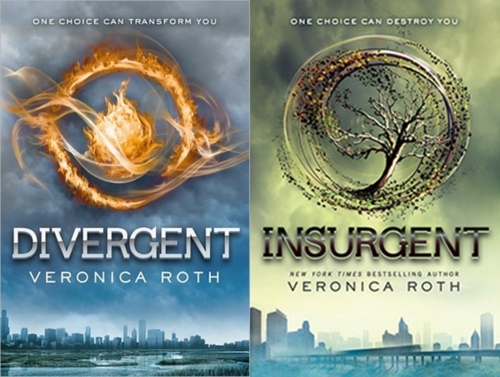 But let's step out of world of myths, gods and magical powers and discuss something all of you Hunger Games fans would find interesting! Fast forward into the future and meet a post apocalyptic world divided into five factions - Dauntless, Amity, Candor, Erudite and Abnegation. Each of these factions stand for one core value and their members must choose the faction they want to belong in at the age of 16. Faction Before Blood is the rule to go by and a teenage Beatrice is now 16 and facing an important decision – choose a faction you're born into or follow your instincts and leave the family behind. But the hard choice is only the beginning – much bigger plots are lurking in the background and Tris and her friends are yet to discover how flawed their perfectly organized world actually is.
---
5

The Inheritance Cycle by Christopher Paolini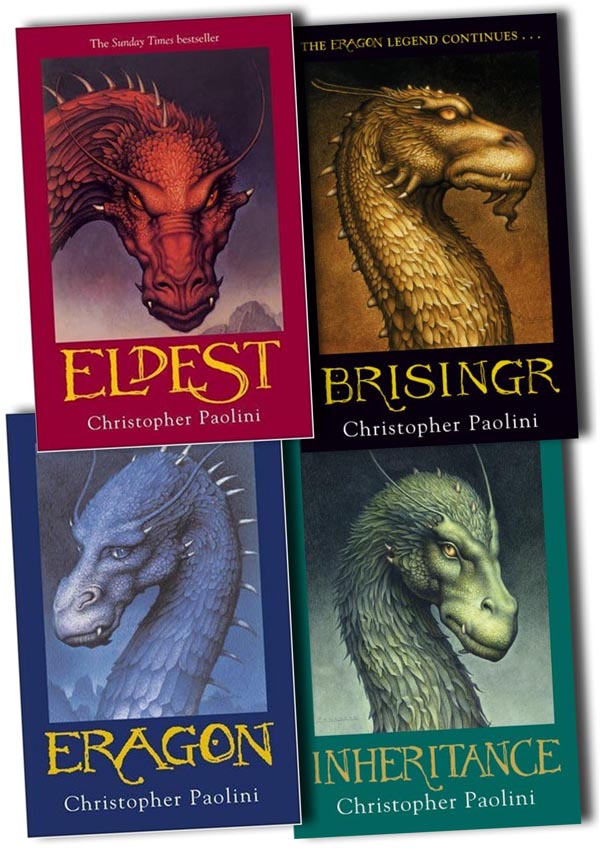 Speaking about the best teenage books to read whenever you need a break from reality – here's another promising fiction series you might want to check out. Often described as Lord of the Rings-inspired work, this quartet is bursting with all those fantastic mythical beings folks love fantasy for. We've got elves, we've got dragons, we've got dwarves and, of course, magic! And in the center of it all, a boy of 16, Eragon - an ordinary boy with an extraordinary lineage and powers. I can't tell you more because I'm worried that I might spoil it for you but definitely give it a chance – it's worth it!
---
6

Fallen Series by Lauren Kate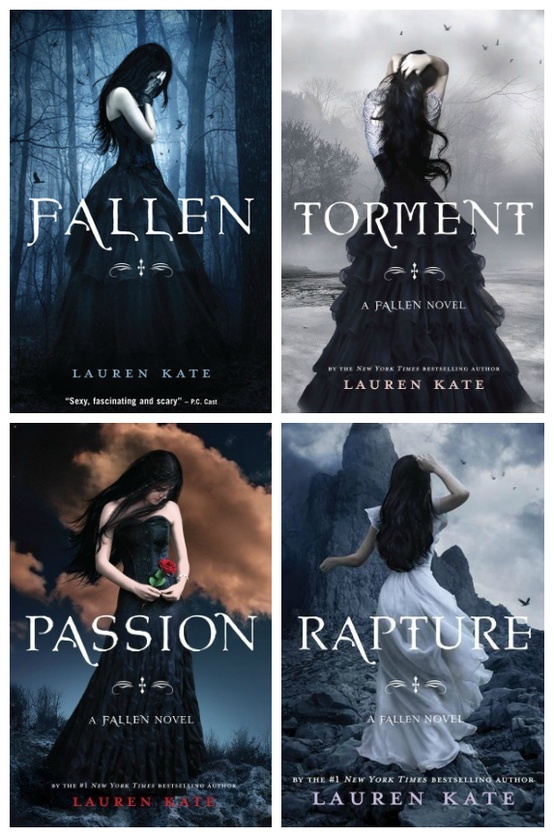 Die hard Vampire Diaries fans will so love these YA fiction novels! We're talking romance, mysteries, supernatural stuff and (drum roll)…fallen angels! Protagonist Luce arrives at a reform school under suspicion that she had started a fire, only to find herself magically drawn to Daniel Grigori, a guy she is sure to have met before. And yes, she has, as Daniel is a fallen angel whom she is destined to love but never find true peace with. In this life, however, Luce manages to escape her tragic fate and enjoy her time with Daniel…except fate is not the only one who doesn't want the lovers united!
---
7

The Enchanted Forest Chronicles by Patricia C. Wrede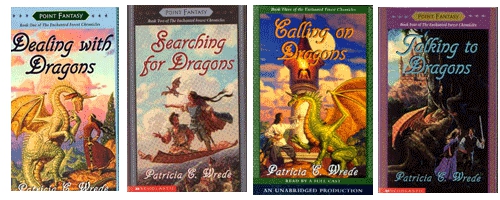 Those Disney princesses are sooo lame! Luckily, Cimorene isn't one of them! Proper life of a proper princess is way too boring for her so she decides to learn a bunch of improper things (such as magic, fencing and even cooking) to make it bearable. The fact that her parents plan to marry her into the neighboring kingdom, however, isn't something she can accept and live with, so she runs away and befriends some dragons on her journey. She ends up being a "captive" of one of them and spends her days enjoying her new-found freedom and warding off pesky princes trying to save her. But where there's a dragon, there's plotting and trouble and Cimorene soon finds herself drawn into adventures she could only dream about before!
Have you read any of these books so far and, if yes, what are your thoughts on them? Oh, and while we're at it, what is the best teenage book you've ever read?
---
Comments
Popular
Related
Recent