8 Books for Teens You May Not Have Read ...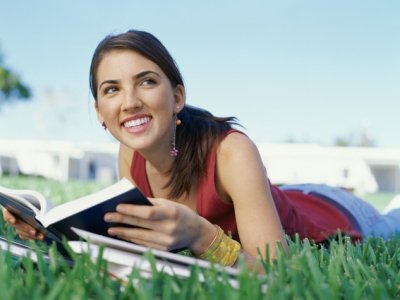 Everybody, including myself, knows and loves the incredibly popular books for teens like the Twilight and Harry Potter series. I have plenty of mainstream teen books on my bookshelf but sometimes when it is full of novels everybody else has already read, I try and look for the "under the radar" books. If you're like me and are interested in some new books for teens, then check out some of these awesome titles.
1.

The Nikki Glass Series
This thrilling series, by Jenna Black, is personally my favorite out of all of the books for teens. This series has everything you can want in a book: romance, action, adventure, and tragedy all rolled into one. But this series also has one aspect that makes it stand out. All of the characters are descendants from mythological gods! These teen books are definitely directed toward the sci-fi or fantasy lovers, but with this series wide range of facets, all kinds of book lovers will surely love it!
Need is the first of the teen book series by Carrie Jones. This drama filled book for teens sizzles with romance, runs with werewolves, and hides from stalkers all in one novel. And when you finally turn the last page, there is a second book, Captivate, just waiting for you to dive into!
3.

The Mysterious Benedict Society
This mind twisting book, by Trenton Lee Stewart, is another adventurous teen book. It is filled with twists and turns that you'll never expect, dangerous missions, and taking down an evil villain. And the craziest thing about it? The main characters are four young children! Brilliant as they are, they are all faced with conflicting personalities and major issues. If you want to find out how it turns out, go enjoy reading this great book for teens!
This fantastic mystery, by Billie Letts, is definitely at the top of the best books for teens list. It is packed full of confusion and mystery right from the beginning when a little boy who was thought to be dead suddenly reappears in a small town as a thirty year old man! You'll be biting your nails by the end of this novel!
This murder mystery novel, by John Verdon, is not for the faint of heart. It definitely has its share of both murder and mystery. But if you are a teen who is interested in serial killers and mind games then this is definitely the book for you!
For those of you who are looking for a romance that can top your greatest fantasies, then you need to go check out The Lifeguard, by Deborah Blumenthal. Most of us teen girls can connect with the main character, Sirena, as just wanting to get away and start anew. Well when Sirena begins again, she finds a new beginning with a mysterious guy too. This magical romance is surely a great read for any teen girl!
This novel, by Cara Lockwood, presents a popular problem of so many women today, putting everyone else's life together but their own. It is also packed with irony through a wedding planner having some major difficulties of her own concerning her love life. This novel will definitely help any teen learn that you can't plan everything perfectly!
Despite this novel's childish name, this action filled story is quite the opposite! James Patterson creates a world unlike our own with seemingly perfect people and considered greater than humans. But when the main characters get flipped on the other side of the spectrum, some crazy twists and turns seem to appear on every page! This thriller will undoubtedly keep those teen minds occupied right up to the last page!
If you are a teen like me, then you are always looking for new, exciting books that you haven't discovered yet! I've listed just a few of my favorite books for teens but there are so many more just waiting to be discovered! What are some of your favorite books for teens I missed?
{{#comments_count}} Show Commnents ({{comments_count}}) {{/comments_count}}