Have you ever picked up a book and thought, it has to be one of the worst books ever but it still strangely piqued your interest? I've compiled a list of the 7 worst books ever that should have never been published so you don't waste your time, energy or money on literary hoaxes or junk! Check out my list of bad books and then feel free to share some of yours!
---
1

If You Want Closure in Your Relationships, Start with Your Legs: a Guide to Understanding Men by Big Boom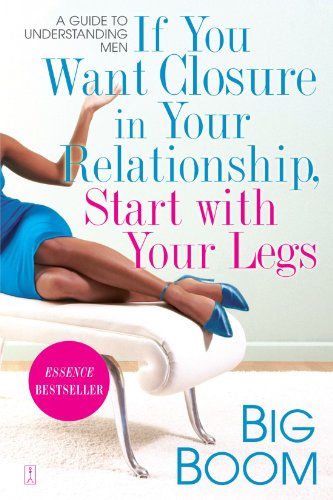 Price: $15.99 at amazon.com
The title itself prepares you for what is one of the worst books ever! The author is former celebrity bodyguard who offers outdated advice on men and many describe this book as unorganized, irrelevant to most women and just plain misogynistic. If you want a good book, start with your legs and walk away from this one.
---
2

How to Succeed in Business without a Penis: Secrets and Strategies for the Working Woman by Karen Salmonsohn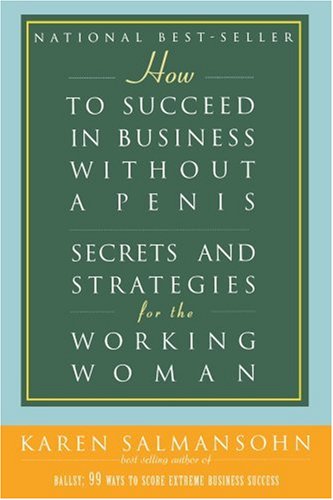 Price: $23.95 at amazon.com
Wow, I have to pick up this book immediately so that I can somehow succeed in this world since I'm just a woman! Salmonsohn is a former senior VP and creative director and best-selling self-help author. This woman is obviously very accomplished but many find her style of writing to be annoying, narcissistic and actually detrimental to women in the workplace. Yikes!
---
3

People Who Don't Know They're Dead: How They Attach Themselves to Unsuspecting Bystanders and What to do about It by Gary Leon Hill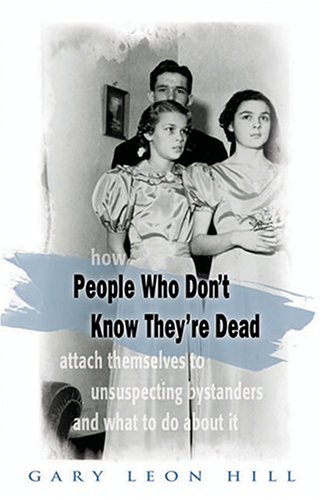 Price: $12.45 at amazon.com
I like watching Ghost Adventures and scary ghost movies but I really don't want to think about how to unattach myself from the undead for an extended period of time. Although the title suggests that this is a how-to book, it's actually a family's story about ghosts attaching themselves to them. The misleading title and scattered thoughts and quotes make it one of the worst books ever. I think I'll stick to friendly ghosts like Casper, thank you.
---
4

What Are These Strawberries Doing on My Nipples? ... I Need Them for the Fruit Salad! by Vanessa Feltz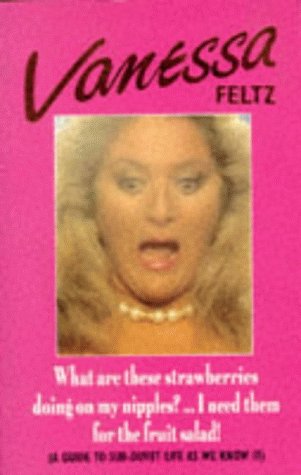 Price: $19.56 at amazon.com
Gee, what am I going to put in my fruit salad now?! This book gets the prize for worst book ever and worst title ever! I don't know if Feltz was drunk when she thought of this mind-blowing title and plot, or it's just a sick joke to people who really want to know why the strawberries are her nipples, either way; I'm totally turned off to fruit salad now.
---
5

Better Never to Have Been: the Harm of Coming into Existence by David Benetar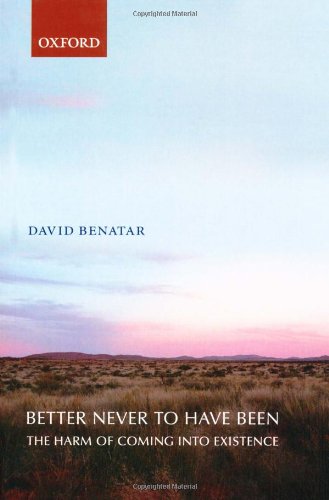 Price: $23.86 at amazon.com
And the nominee for the most depressing and worst book ever goes to...Have you ever pondered the effects of harm of coming into existence? Would humanity fare better if they were to become extinct? For some, these are important questions which must be addressed and discussed at length, the rest of us don't give a crap and we'd rather read Dr. Suess for insight. Would the world be a better place if this book never came into existence?
---
6

Do-It-Yourself Coffins for Pets and People by Dale Power and Jeffery B. Snyder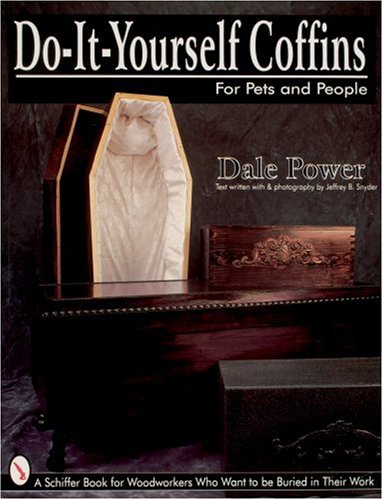 Price: $12.52 at amazon.com
I'm a huge animal lover but I have never thought about making a coffin for my pets-or for humans. I guess this book is appealing to woodworkers but even they described this book as unprofessional and poorly done. If I make a coffin for myself, would my friends and family be jealous that I didn't make them one? This book should be buried with the coffin, never to be seen again.
7

The Ultimate Book of Useless Information: a Few Thousand More Things You Might Need to Know ( but ProbablyDon't) by Noel Botham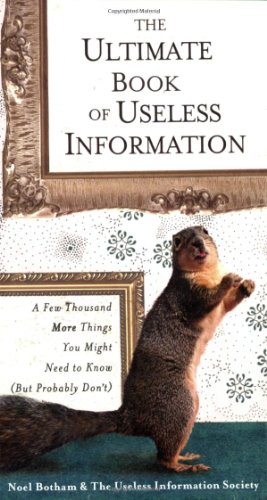 Price: $12.95 at amazon.com
I get it; you get all these tid-bits of useless information so you can memorize them and blurt them out at parties or in line at grocery store to sound smart and witty. I like entertaining factoids and all but I can't imagine reading over 200 pages of random useless facts. I think I'd rather use that space in my brain for useful things like memorizing my umpteenth username and password.
Have you heard of any of these worst books ever; if you haven't, consider yourself lucky! These books made me wonder where folks get these ideas for their books and what made the publisher think it was a good idea…Stay far away from these books or buy one for your company white elephant gift exchange, just make sure you don't end up with it! What are some of the worst books you've ever read?
Top Image Source: pinterest.com
---
Comments
Popular
Related
Recent