Everything old is new again; with sites like ModCloth, Etsy, and Anthropologie, vintage has become trendy and the must have item this holiday season. Whether it's vintage clothing, accessories, or decor, everyone from your teen sister to your grandpa who enjoyed it the first time, wants to walk around with the latest vintage "IT" item. Check out these 7 Vintage Gift Ideas for the Holidays to make sure you have the perfect item sitting under the tree this year...
---
1

Vintage Vinyl Journals...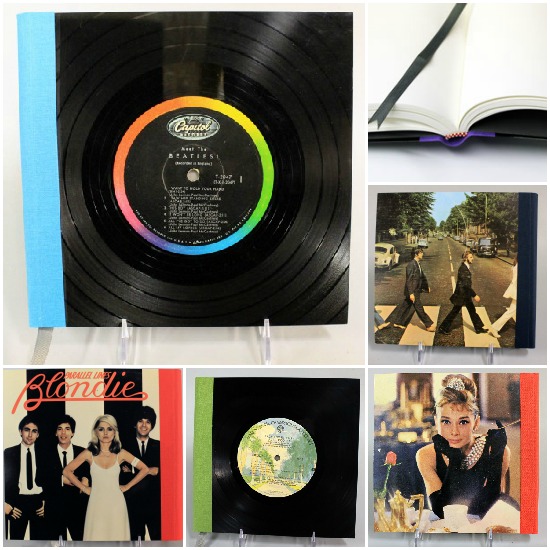 Photo Credit: Vintage Vinyl Journals
Is there a music lover on your holiday gift list or perhaps someone who loves to scrapbook or journal. These one of a kind vinyl journals are a great vintage gift idea for anyone on your list whether they are a fan of The Beatles, Blondie, Alice Cooper, or even movie soundtracks like Dirty Dancing, Breakfast at Tiffany's, or Grease. Katie of Vintage Vinyl Journals takes unplayable vintage vinyl records and upcycles them into gorgeous journals that include the album cover artwork as the back of the journal. Check out her site to find out more and even see how they are made. She also makes custom orders with newer vinyl records like Adele and Katy Perry. Prices range from $30-$50.
2

Vintage Camera...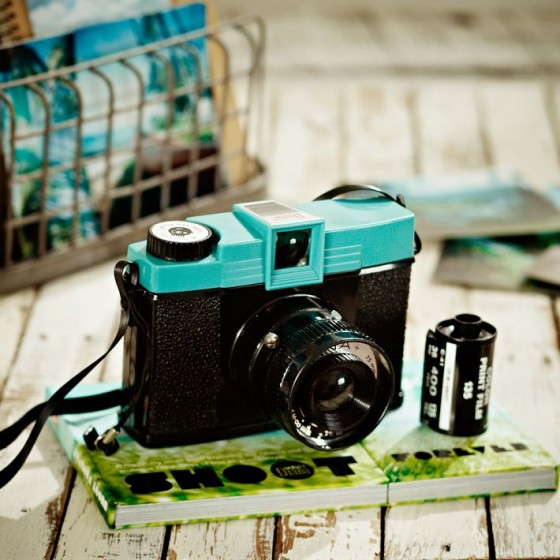 Photo Credit: PBTeen
The Diana camera was popular in the 1960s and uses 120 roll film, which many teens and kids don't know too much about these days. For the photographer on your holiday list who loves the look of the vintage snapshot or for the teen who wants to learn more about photography, this vintage gift idea will appeal to both. Over at PBTeen it cost $59.00, but you can also find it at Uncommon Goods and Urban Outfitters.
---
3

Vintage Jewelry...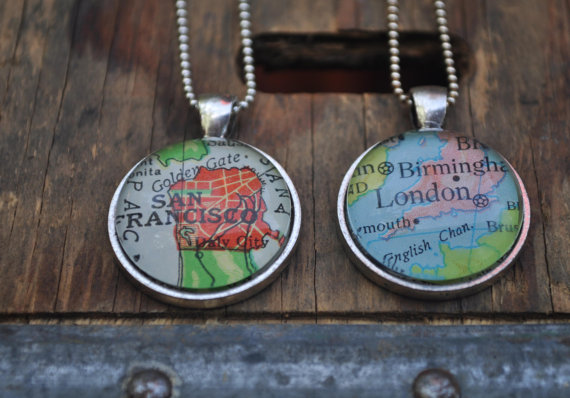 Photo Credit: Krafty Kash
I love finding upcycle items that take something that's vintage and turns it into something brand new. Kashoan of Krafty Kash does just that with vintage maps, dictionaries, bibles, and sheet music. From Kash, "My favorite pendants to make are our vintage map pendant necklaces. I love it when I can find that special spot on the map for our customers. Whether it is the place they were born, got married, met their loved one, etc.... Maps are beautiful and fun to look through." If you are looking for a personalized vintage gift idea for that someone special on your list be sure to check out this Etsy shop. Prices range from $18-$50.
---
4

Vintage Home Decor...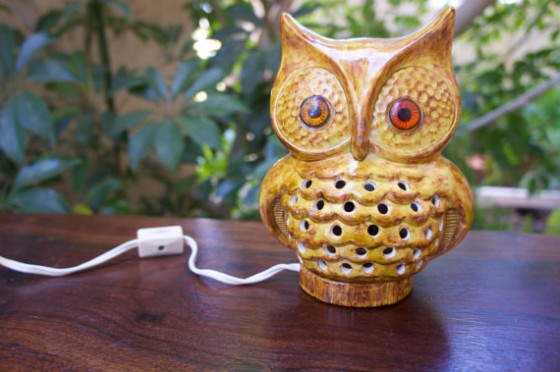 Photo Credit: The Lion's Den Studio
Remember the lamps and home decor grandma and grandpa had in their home or still have, well some day those items are going to become priceless. Right now you might think they are tacky, take this vintage owl night light that I just adore! I'm sure when I was a teen I never would have even noticed something like this, but today this would be the perfect vintage gift idea for me and all the owl lovers out there. My aunt actually gave me an owl lamp that she had from the 70s! Price for this one on Etsy is $36.18.
---
5

Vintage Luggage...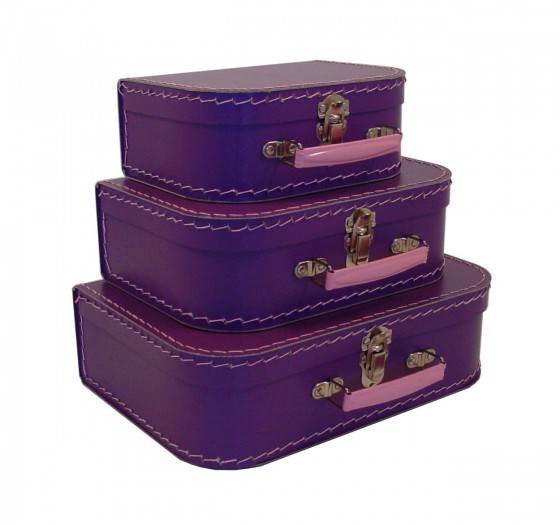 Photo Credit: Amazon
Vintage luggage is not just for packing your clothes for vacation any more. If you have someone on your holiday wish list who is a fashionista, a vintage bride-to-be, or collects vintage home decor items these suitcases are a great vintage gift idea they will love. The fashionista could take the small one and use it as a purse, your vintage bride would probably use these for her card table, and the collector might turn these into a night stand. They come in an array of colors and are priced at $25.00 for the set of 3.
---
6

Vintage Geek Clothing...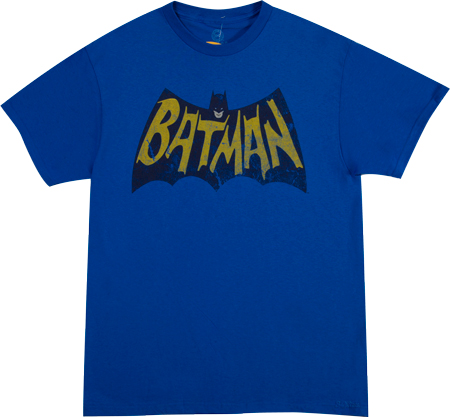 Photo Credit: 80stees
We can't forget the guys on our holiday wish list, especially the geeky guys who love watching shows like The Big Bang Theory, Doctor Who, and reruns of the 1960s Batman. I love the vintage comic books and comic TV shows where they used the Boom, Pow, and Bam graphics. If you have a guy in your life who is a fan of comic con, this Batman t-shirt would be a badass vintage gift idea for him! Priced at $22.00.
---
7

Vintage Typewriter...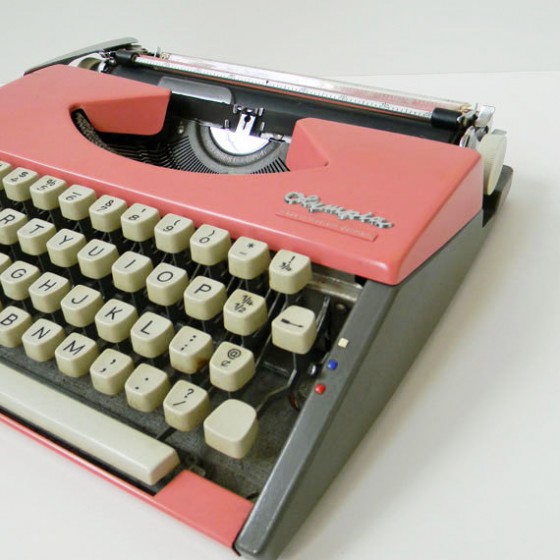 Photo Credit: Kokuun
I must be a vintage junky because I want everything on this vintage gift idea list! How cute is this pink vintage typewriter, it looks like the one I had when I was younger. Okay I just made myself sound old, I guess even things from the 80s could be considered vintage nowadays. This would be a great gift for the writer on your holiday gift list or again the collector who loves to decorate with antiques and vintage items. Priced at $177.00.
Whether your vintage junky loves music, home decor, accessories, or anything in between, I think you'll find some great inspiration from my list of vintage gift ideas for the holiday season and even for birthdays! You are never too young or too old to appreciate gifts and items from yesteryear. Vintage gift ideas are great for anyone who loves items that carry a story, because that story is worth more than the gift itself. Who on your holiday shopping list is a fan of vintage gift ideas?
---
Comments
Popular
Related
Recent