Kitsch Christmas gifts are really fun to give to friends and family members who like novelty presents. You might have some collectors in your group, or maybe you have one of those friendships where you try to one up each other with increasingly kitsch Christmas gifts every year. Believe it or not, you can give kitschy gifts that are still pretty cute. If you're looking for something out of the ordinary, just consider some of these kitsch Christmas gifts!
---
1

Science-Themed Gifts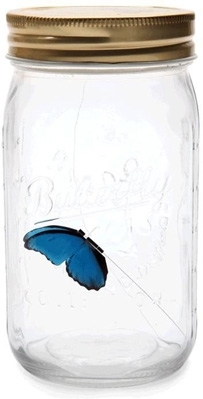 Science lovers require special gifts, involving insects or astronomical presents. I actually really love this kitsch Christmas gift. It's something you wouldn't expect, a little odd, but still so pretty! It looks like a real butterfly, but it won't die. The batteries will, of course, but that's way less sad than having a real butterfly in a jar and seeing it die. You can choose different butterflies, from the Blue Morpho to the Monarch to the Yellow Swallowtail.
2

Kitschy Bookworm Gifts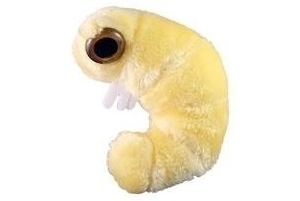 Is there a bookworm in your life whom you would love to surprise? Something like this will definitely do the trick! It's creepy and cute all at once. Those eyes, those teeth – yowza! Can you even imagine a plushie that really looks like a bookworm? Your friends probably won't be able to, either – until they see it! Anything book-themed is an excellent gift for your favorite bookworm -- including books, of course!
---
3

Shutterbug Gifts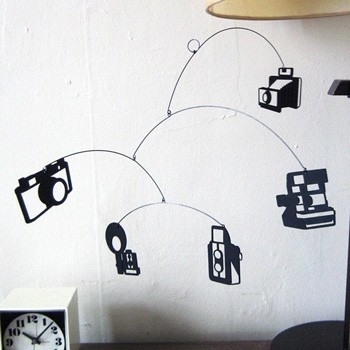 Do you have a friend who's a shutterbug? You should definitely check out kitsch Christmas gifts with a photography theme. This mobile is definitely kitsch, yet it's really cute at the same time. It would make a wonderful addition to a living room, a den, an office, or a bedroom – and it shows you're really thinking!
---
4

Candy Coated Gifts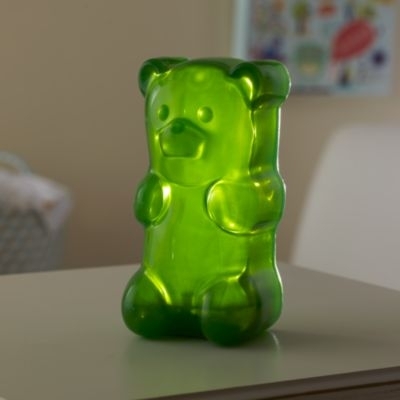 Gummy bears are definitely kitsch, yes? Especially when they're large and in charge, and produce lovely little lights. Wouldn't this be an awesome nightlight? Although the manufacturers are not responsible if you start experiencing nightmares featuring life size gummy bears who want to steal your identity or something. For the candy lovers in your life, something like this is perfect. For the record, you're not responsible for their nightmares either!
---
5

Star Trek Themed Items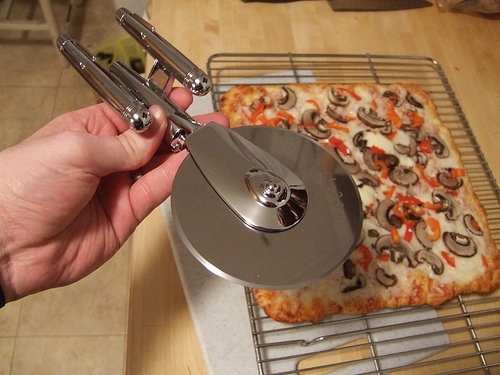 A surprising number of kitsch Christmas gifts revolve around the wonderful world of Star Trek. If there's a Trekkie in your family or circle of friends who loves nothing more than themed gifts, you probably spend a lot of time looking for new options. Well, here you go! You can boldly go where no man has gone before while cutting through the extra cheese!
---
6

Kitsch Kitten Gifts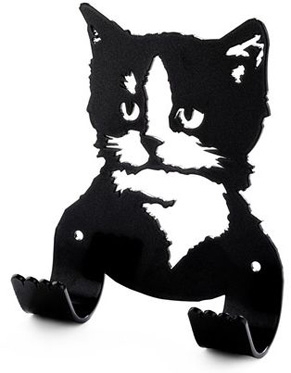 What about cat lovers? Have any cat lovers in your group of loved ones? Well, let them hang their coats, hats, and bags from kitty's precious paws! Seriously, you can't get more kitsch than kittens.
---
7

Cute Christmas Bath Products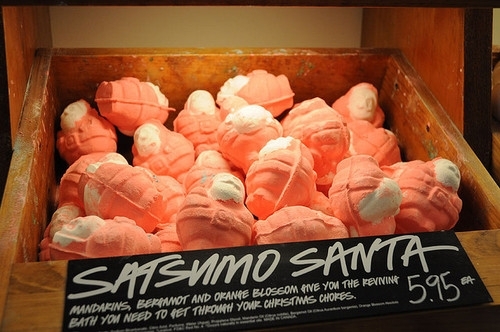 Rounding out this list of cute kitsch Christmas gifts, we've got Satsumo Santa! Direct from Lush, it looks like Santa but smells like mandarin – due to the fact that once upon a time, oranges went into stockings, you know. It's kitsch just because it's cute, and cute because it's kitsch, but it also smells heavenly and promises soft, soft skin!
I'll be honest, I wouldn't mind finding some of these kitsch Christmas gifts under my treat! As you can see, with the Lush bath bomb and even that pretty butterfly, kitsch Christmas gifts can be cute and practical, in addition to being out of the ordinary and, well, kitschy! Give your loved ones something they're not expecting this year! What are some of the kitschiest kitsch Christmas gifts you've ever seen, given, or received?
Top Image Source: weheartit.com
---
Comments
Popular
Related
Recent