I discovered a few ways to organize your home when I was perusing Pinterest and I wanted to share them all with you. They're so clever and so useful that everyone should know about them! I can't wait to use them when I finally get a house of my own! But seriously, ladies, check out these ways to organize your home and you'll definitely want to try at least a few of them!
Table of contents:
1

Hanging Spray Bottles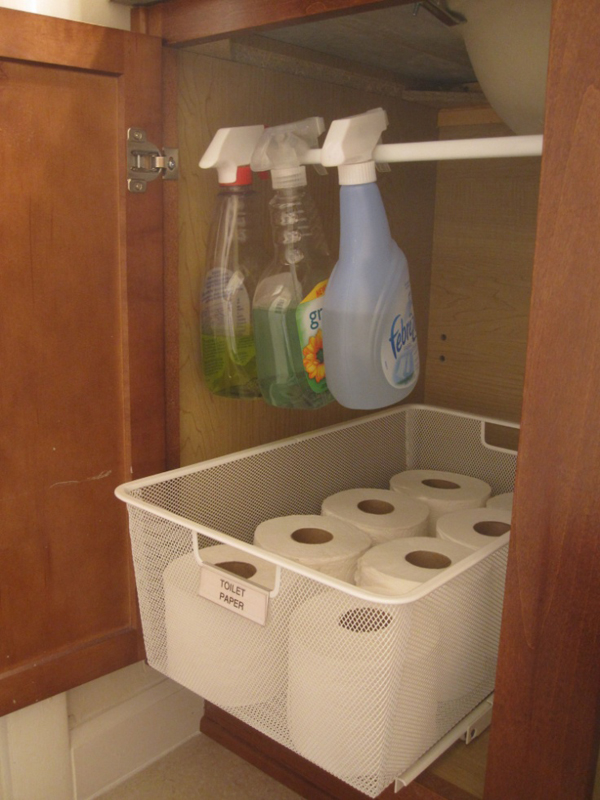 This is one of the unique ways to organize your home! I never would have thought to hang my many cleaning spray bottles! All you need is a tension rod and a cabinet! By hanging the spray bottles, you'll create more storage space too!
2

Crap Baskets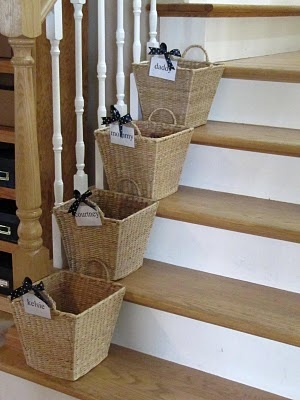 These baskets are perfect if you have children! Label each basket with your child's name and whenever any of their stuff is left around, drop it into the crap basket. It's easier than yelling at them to come downstairs to pick up their stuff and it keeps your house less cluttered too!
3

Medicine Organization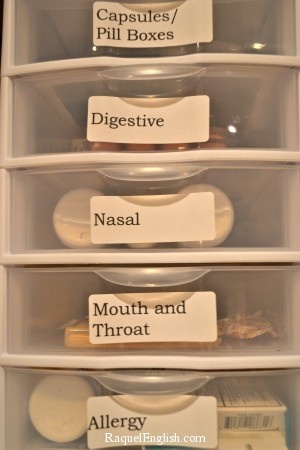 Organizing medicine can get so annoying because there are so many different types on the market! Instead of causing yourself frustration when searching for a particular medicine, organize your medicine in a plastic file storage container with drawers. Label each drawer with a type of medicine and fill it up! It's as easy as that!
4

File Cabinet Bench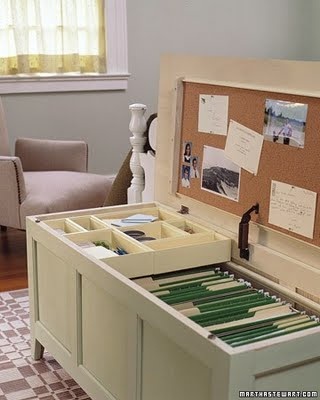 This is such a neat idea! This beautiful bench also doubles as a hidden file cabinet. And who doesn't want more storage?
5

Clutterless Counter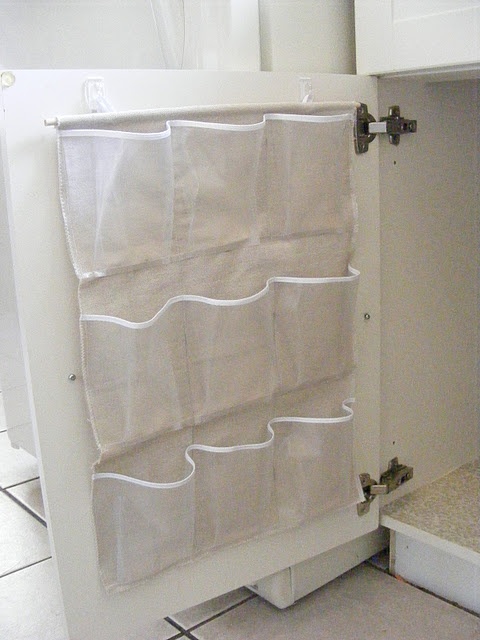 This idea is very clever. Instead of cluttering up your bathroom counter, purchase a shoe organizer and cut it in half. Then, adhere it to the inside of your bathroom cabinet. Instant organization!
6

That's a Wrap!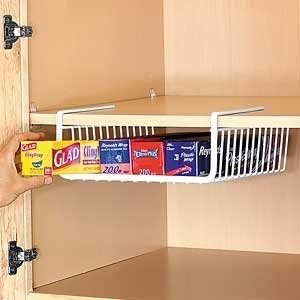 Doesn't this seem like a much better way to organize plastic bags, plastic wrap and the like? Instead of using up a whole drawer, use an under the shelf wrap rack. You can purchase one through amazon.com.
7

Towel Rack for Pot Lids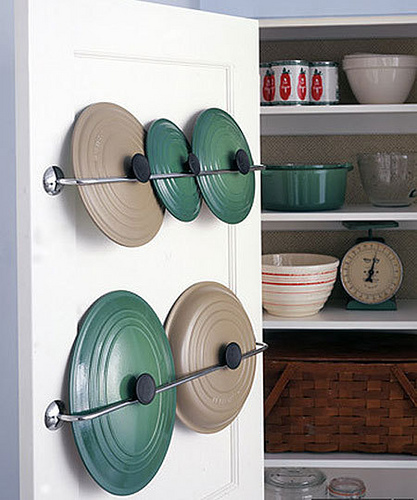 I hate organizing lids because they're always falling out of the cabinet or I always pick the lid that doesn't fit the pot I'm using. This idea totally fixes that problem. Install towel racks inside cabinet doors and rest the lids inside. It'll give you more storage room and help you grab the correct lid you need the first time around!
8

CD Racks for Plastic Container Lids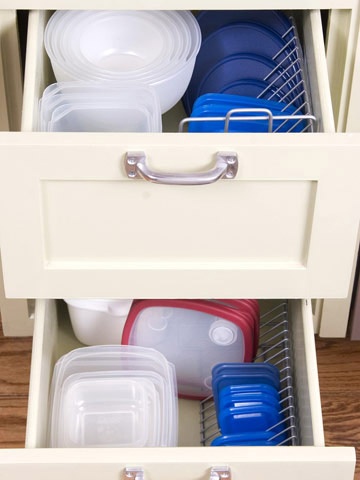 If you collect plastic containers, you'll agree that it's so difficult to organize them. Using CD racks inside your cabinet drawers helps to organize container lids so that you'll find the right one right away!
9

Closet Shelf Separators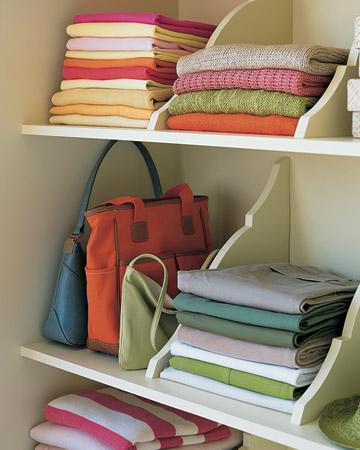 Who would have thought that turning bookshelves upside down could create separators? By creating separators, you can better organize your clothes by type or color! Cool, huh?
10

Water Bottle & Travel Mug Organization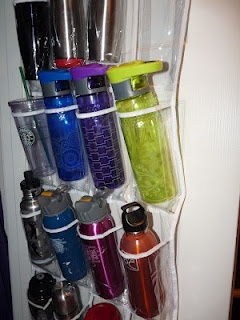 Hey, look! Another use for shoe organizers! Don't you hate stuffing your cabinet full of travel mugs and water bottles? Now you don't have to! Hang a shoe organizer and insert the bottles into the slots. No more bottles toppling out of your cabinet!
So, ladies, do you currently use any of these organization tips? If so, which ones? Or do you have another organization tip to share?
Please rate this article