Whether she's your mom, aunt, sister, or just someone who has always been there for you, make her feel special with one of these unique gifts for Mother's Day. I love gifts that really mean something to the person receiving them, a gift that touches on who they are. Art for the artist, a creative journal for the writer, or even a sweet treat for the foodie mom in your life! Take a moment to think about who she is and look for inspiration in one of these unique gifts for Mother's Day...
---
1

Vintage Vinyl Journal...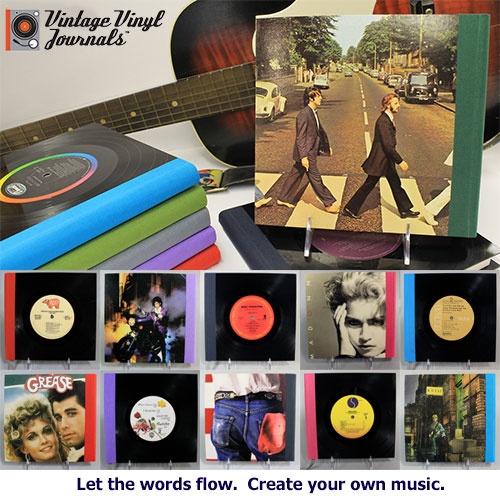 Is your mom a Beatles fan? Perhaps she had Rod Stewart on vinyl back in the '70s and would love a unique gift for Mother's Day like this one. These journals are a great idea for mom, whether she wants to scrapbook, write down recipes, or just jot down some of her favorite song lyrics. Katie from Vintage Vinyl Journals takes old, unplayable vinyl records and repurposes them along with their album art into a brand new idea that can be used over and over again! Stop on by to find journals made from Fleetwood Mac albums, The Rolling Stones, and even favorites from today like Adele, Lady Gaga, and Jay-Z!
---
2

Dictionary Necklace...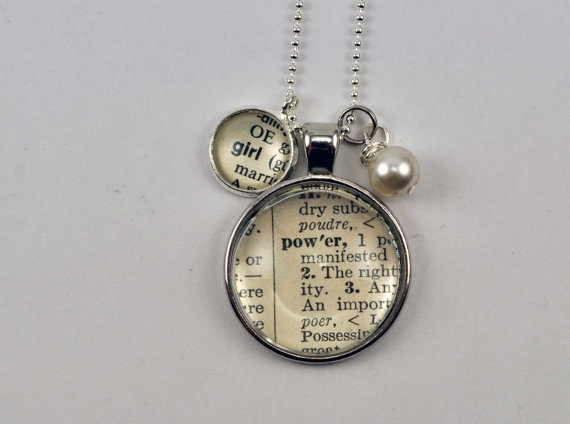 The vintage dictionary trend is everywhere: on jewelry, art pieces, bags, and even on clothing. It's such a unique and creative gift idea that you can buy or even DIY. I love this piece from Krafty Kash at etsy.com. Wouldn't "Girl Power" be a great piece for that special woman in your life? If you are looking for a unique gift for Mother's Day for your sister or a friend who is a first time mom, this would be perfect.
3

Monogrammed Tote Bag...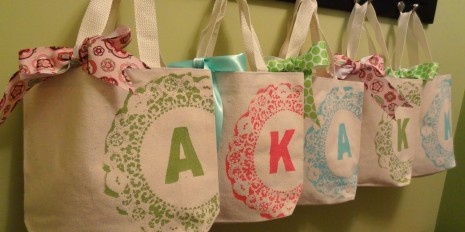 With a little help from dad or maybe big sister or brother, this handmade Mother's Day gift idea will bring a big smile to mom's face! I've seen this tutorial done with black paint before, but I just couldn't get over the fabulous look the pop of color brings to the otherwise dull and boring tote bag! The pattern around the letter is made by painting a doily onto the bag, who would have thought! It's a pretty easy DIY for the kids, just be sure to have an adult around to help with the iron on part. Head on over to catchmyparty.com to see the complete details.
---
4

Inspirational Jewelry...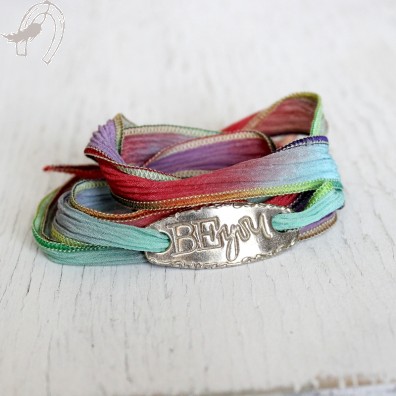 We could all use a little inspiration at times when we are feeling down, stressed, or overwhelmed. What better message than "Be You" for all the mothers in our lives? We sometimes struggle with who we should be, but we need to all be reminded that we simply just need to "Be You." Look in the mirror and love who you are, be proud of the amazing woman you are and continue to be. Stop by horsefeathersgifts.com to find this silk wrap and many other inspiring pieces for Mother's Day and any other day!
---
5

Alphabet Photography...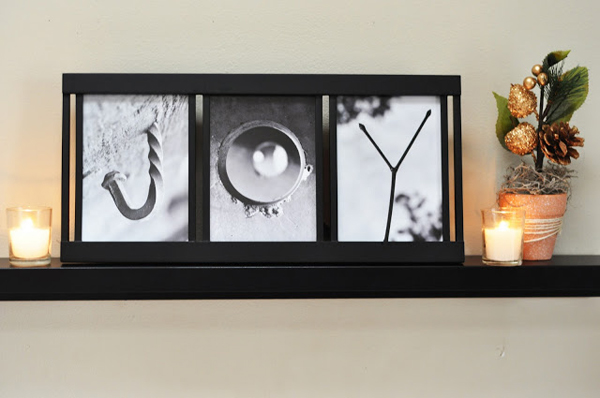 This is one of my favorite ideas for a unique gift for Mother's Day. Take the kids out or go out yourself and discover what objects in your town spell out words like "Mom," "Friend," "Sister," or even mom's last name. Alphabet photography is a fun idea for everyone and a touching personalized gift that will be cherished for a lifetime. Check out craftily-ever-after.blogspot.com for a free printable for these letters that spell "Joy."
---
6

Inspiring and Styling...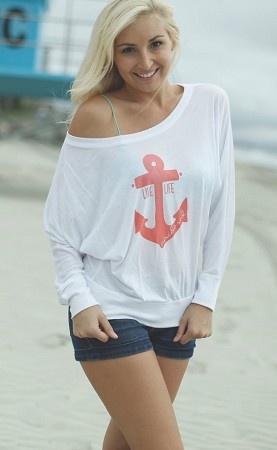 For the beach girl or the mom who loves to wear something fun and inspiring, stop by theprintedpalette.com for the perfect fashions. I have two shirts from them, one like this slouchy tee that says "Live Life Anchored," and another one that says "It's Awesome Time!" They are so comfortable, yet chic, and what woman wouldn't want to wear clothes like that! What's even better, mom and baby can go out in matching styles, oh and dad too; they have something for everyone.
---
7

Sweet Treats...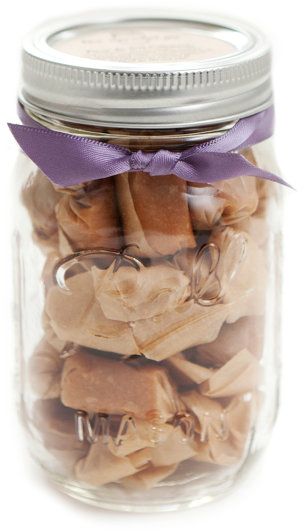 These tasty little treats don't last very long in my house, which is why I know they are a great gift idea for Mother's Day! They are handmade by shop owner Nicole; what could be better than getting mom something that is organic and handmade with love! You can buy these sea salt caramels in a little individual bag, or you can buy them ready to gift in a pretty little mason jar! Trust me, you will want to stop by The Caramel Jar at etsy.com to get these for your mom and yourself!
What unique gifts for Mother's Day do you have planned? Are you making any unique gifts for Mother's Day or are you buying her a gift?
---
Comments
Popular
Related
Recent