Sexy Halloween Costumes are definitely one of the top reasons why I love Halloween. Who doesn't love dressing up in something a little sexy on Halloween? Sexy Halloween costumes aren't hard to find, but choosing one can be hard – after all, you probably want to dress up like all of them. I know that I do and that's why I've compiled a list of the top 8 sexy Halloween costumes that I would love to slip into this Halloween!
---
1

Sexy Harry Potter Costume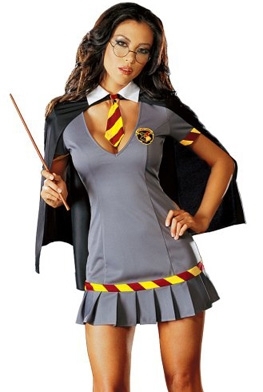 Price: $64.99 at amazon.com
I am beyond obsessed with Harry Potter – I love everything about the movies and I love the books. So what about a sexy Halloween costume that incorporated HP? Oh yeah, I think this is the Halloween costume for me! What do you ladies think? Love or hate it?
---
2

20's Flapper Costume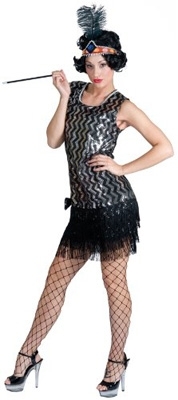 Price: $53.59 at amazon.com
I actually think that a flapper girl is a super trendy, totally chic and absolutely fabulous costume for any girl looking to add a little personality to her costume. I think the top is so cute, the skirt is so hot and the fishnet stockings, headpiece and heels make it. This is one sexy Halloween costume that I'd love to dress up as – maybe next year!
3

Glinda the Good Witch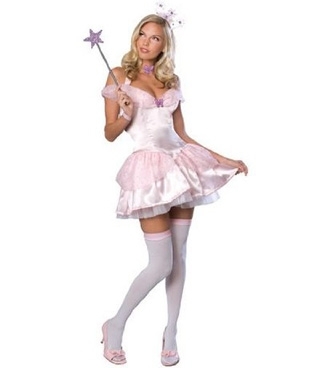 Price: $44.89 at amazon.com
Are you looking to transform Glinda the Good Witch into something a little sexier? This is the costume for you. It's short, it's pink, it's cute and it's got a flare of sex to it too. If you're a fan of Wizard of Oz, this is the perfect costume for you!
---
4

Sexy Butterfly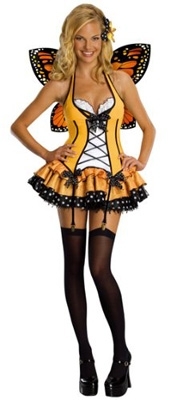 Price: $37.42 at amazon.com
It doesn't matter if you are going to a party or if you are going out for a night on the town on Halloween, this sexy butterfly costume is perfect for everything! I love the wings, the sexy corset and the little skirt. Pair it with some black boots or some Mary Janes and I promise, you'll look awesome!
---
5

Queen of Hearts Costume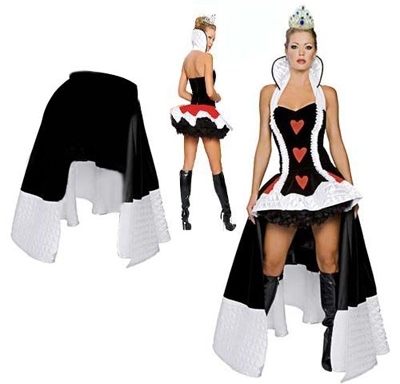 Price: $53.93 at amazon.com
I am a huge Alice in Wonderland person – Tim Burton's was the best remake in the entire world. This costume? Best idea in the entire world! The skirt is to die for, the head piece is awesome and it's so enchanting, you'll be the hit anywhere you go!
---
6

Can Can Girl Costume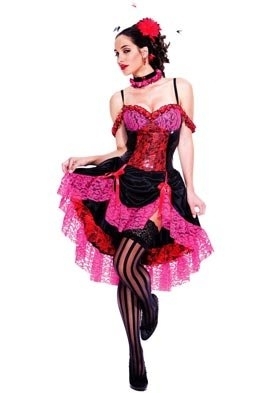 Price: $46.99 at amazon.com
Just like the flapper girl, I think that the can can girl is definitely one of the most popular sexy Halloween costumes out there. I like this one because of the colors. It's pink, it's black, it's short, it's hot and I absolutely love the way it flows!
---
7

Dorothy Costume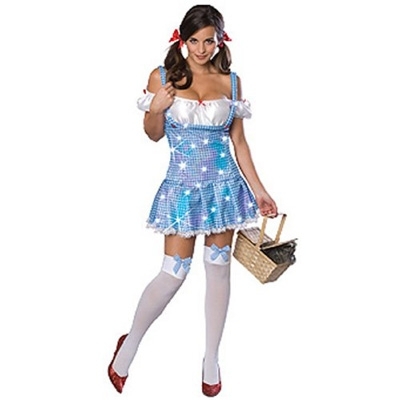 Price: $29.99 at amazon.com
We had Glinda the Good Witch, but what about Dorothy? She had to be added and if you are a huge Wizard of Oz fan, this is the costume you'll want to go with. It's hot, it's short, it's innocent and I swear that everyone will love it – no matter where you are!
---
8

Ms. Krueger Costume

Price: $52.25 at amazon.com
Finally – finally, finally, I didn't think I'd ever be able to see Freddy become sexy, but Secret Wishes did it. This costume has the traditional sweater that Freddy wears, but it is transformed into a dress. Add in those claws, some kick butt boots and that hat and you got a female Freddy!
Sexy Halloween costumes are not hard to find, it's narrowing down the choices that it is hard. Which sexy Halloween costumes do you think that you'll dress up as this year? Personally, I'm leaning toward the Harry Potter or the Krueger costume – both of them are sexy and chic in their own way!
---
Comments
Popular
Related
Recent