Costumes for Dogs can be so hard to choose! This Halloween, I am looking at all kinds of different costumes for dogs that my little pooch can try on. Do I want him to be a hot dog? A skunk? A lion? There are tons of costumes for dogs choices out there and that is why I've narrowed it down to the top 7 costumes for dogs on my list!
1

Skunk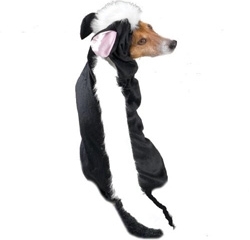 Price: $21.95 at amazon.com
If my little pooch would wear this costume for dogs, I would absolutely make him a skunk. The little tail, the ears, the white stripe – it's adorable! If I could get my little hot dog to wear this, I'd totally take him trick or treating this year!
2

T-Rex Dog Costumes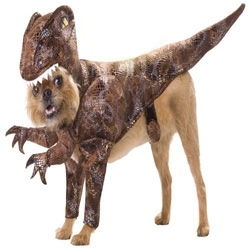 Price: $24.99 at amazon.com
If my baby can't be a skunk, I think this is the second best choice! It's all Jurassic Park baby! If your dog is looking to satisfy their Napoleon complex and feel really big, this is totally one of the best costumes for dogs out there!
3

Yoda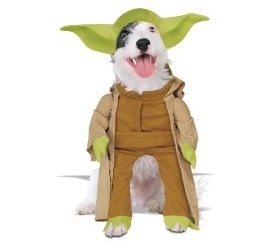 Price: $17.09 at amazon.com
Star Wars buff? This is the perfect way to show it off! Let your dog be the wisest one in the world with this awesome Yoda costume for dogs! So Star Wars fans, let your doggy show your SW pride!
4

Hot Dog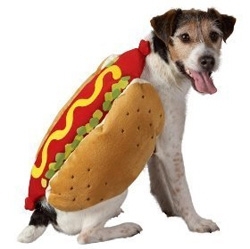 Price: $18.99 at amazon.com
So I actually own a hot dog dog but this little costume makes it possible that any dog can be a hot dog! This cute little sausage in a bun comes complete with relish, mustard and a snug fit! It's the perfect costume for dogs that will make your dog look like a superstar on Halloween!
5

Corwardly Lion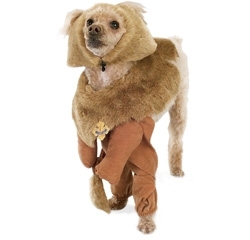 Price: $18.58 at amazon.com
So we have Star Wars on here, the next theme is the Cowardly Lion from the Wizard of Oz! If you are an Oz fan, you gotta dress your pooch up right in the Cowardly Lion costume! Who knows, maybe you could dress up as Dorothy to match! How cute would that be?
6

Elephant Dog Costumes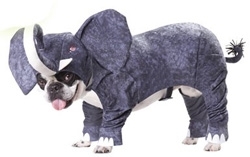 Price: $24.01 at amazon.com
Dumbo is totally one of my favorite movies and who wouldn't want their dog dressed up like Dumbo? The big ears, the awesome tail, the cute little trunk? It's all adorable and can you imagine walking your little puppy down the street in this costume?
7

Bony Dog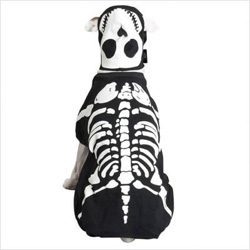 Price: $14.95 at amazon.com
If you want to ditch the cute and want something a little more badass, this is definitely the costume for your doggy! I'll even let you in a secret – it glows in the dark! How scary is your little puppy going to look marching down the street in this getup?
8

Pirate Dog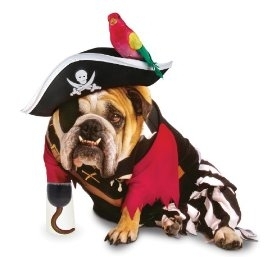 Price: $17.99 at amazon.com
Want your dog to clean the poop deck? Want your pooch to find their sea legs? This is totally the costume for dogs that you'll need! This pirate costume comes complete with a hat and a parrot – everyone will mistake your pooch for Captain Jack Sparrow!
These costumes for dogs are so much fun and can be used for any size dog. I have a lab and also a hot dog and I'd love to put my puppies in any of these! What do you ladies think, what costumes for dogs do you like best?