I am absolutely no way an expert in architecture but I can appreciate a fine building, as you will see by viewing some of my favourite fabulous buildings. Architecture, like anything else that stirs emotions like art, music and literature. is a very personal thing and what may be one woman's meat is another woman's poison. I happen to think that, unlike a work of art that you can actually appreciate from a photograph to fall in love, with an example of architecture you need to have visited it. Part of the appeal may be the size or the grounds in which it was set and you just can't get the atmosphere from a photograph. My list is therefore limited to places I've been to but here are my favourite 7 fabulous buildings.
---
1

King's College, Cambridge University, England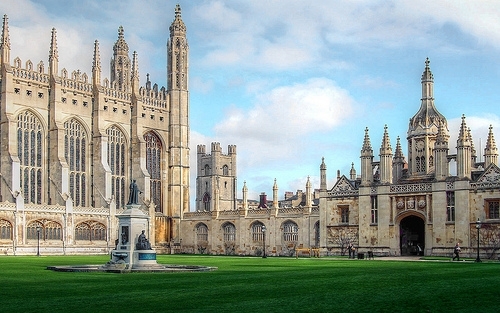 Photo Credit: Hertsman
One of Cambridge's 31 colleges, Kings was founded by Henry VI in 1441. The buildings all have different ages but it's the Gothic perpendicular of the chapel that I always admire the most. That's one of the main reasons why this is one of my favourite fabulous buildings.
---
2

Taj Mahal, Agra, India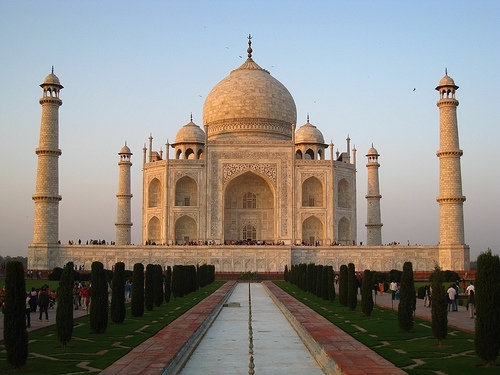 Photo Credit: betta design
Who wouldn't be moved by the story of this building? It was built by the Mughal Emperor Shah Jahan in memory of his 3rd wife Mumtaz. She must have been some woman, as he didn't do anything lavish to commemorate his other wives. Made from white marble that appears rose as the sun sets, this world heritage site is one of the most recognised buildings in the world.
3

Lyme Park, Cheshire, England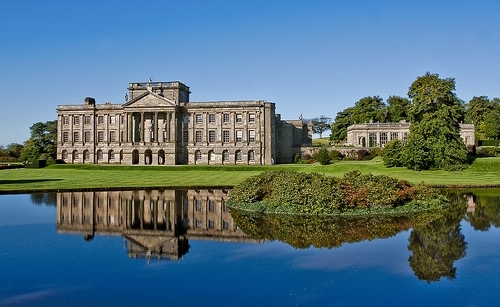 Photo Credit: mijoli
There are hundreds of magnificent country houses in England and I've visited a fair few of them. Lyme Park may not be the best but it's one of my favourite fabulous buildings because, thanks to Colin Firth, it rekindled my love of classic English literature and generated my love of Jane Austen. The BBC used Lyme Park as Pemberley, the country seat of Mr. Darcy, for their adaptation of Pride and Prejudice. It was the sight of Colin Firth diving (semi) naked into the park's lake that made millions of British women swoon.
---
4

The Chrysler Building, New York, USA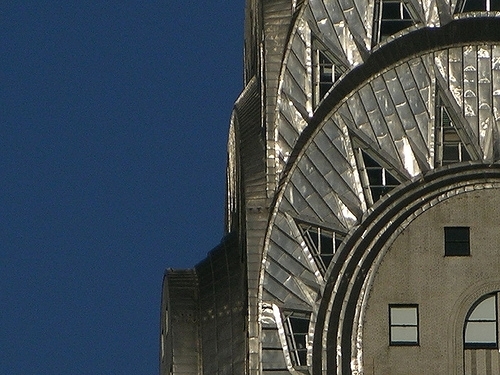 Photo Credit: *Adam Marseille
The New York Skyline is full of amazing buildings but this is my favourite. I love Art Deco – it's the most modern style I like. Beyond the 1930s I don't really enjoy art, architecture oreven fashion. It was completed in 1930 and is 1,047 feet tall.
---
5

Pigeon Point Jetty, Tobago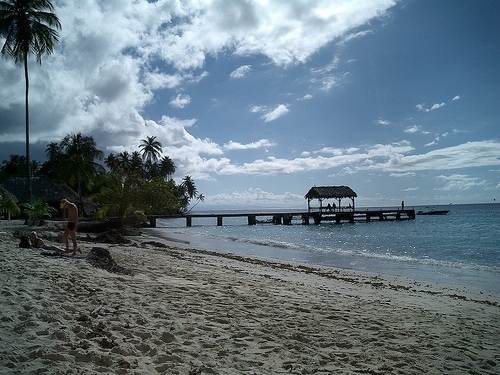 Photo Credit: Ms_Honey_Ryder
Ok, so it's only a humble wooden jetty, not very long and not very big but it's on one of the best beaches in the world. I had my best ever holiday on the Caribbean island of Tobago in 1990. The memory of standing on the end of the jetty with the magnificent sands and palms behind me and the sea reaching on to the end of the world in front of me is a fabulous memory.
---
6

Kostnice Ossuary, Sedlec, Kutna Hora, Prague, Czech Republic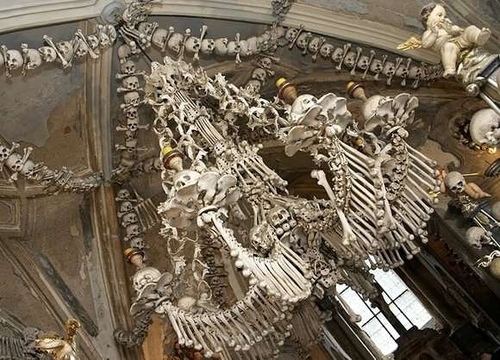 Photo Credit: Avi_Abrams
This is a church of bones. This place is very macabre but it is like those motor accidents – you just can't help looking. There are quite a few churches like this in Eastern Europe, but for me, this is easily one of my favourite fabulous buildings.
---
7

Ye Olde Cheshire Cheese Pub, London, England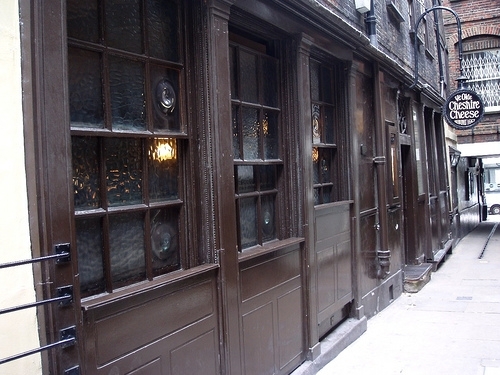 Photo Credit: Ewan-M
Slap right in the middle of Fleet Street, this is the pub where I used to spend far too many lunchtimes and evenings after work when I lived and worked in London. The original pub on this site was destroyed in 1666 by the Great Fire of London and the existing pub dates to 1667. There's no natural lighting in this building and the vaulted ceiling is thought to have come from a 12th century Carmelite convent.
I've worked out that my favourite 7 fabulous buildings have as much to do with my memories as the examples of architecture that they are. That's generally the way it goes. What's you favourite building?
Top Photo Credit: paspog
---
Comments
Popular
Related
Recent