Do you like amazing bridges? I do. I think they are absolutely incredible pieces of architecture. I always wonder at how they actually make the bases under water. They can be made of wood, steel or concrete and long or small, I love the different styles. There are many ways that bridges are classified for being biggest, widest, longest, heaviest, etc, but because it's so confusing, I'm not going to make any claims in my list of 8 amazing bridges.
---
1

Tsing Ma Bridge, Hong Kong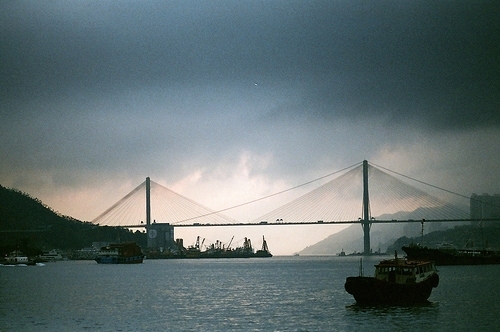 Photo Credit: :'D ClowN
I think this bridge has a really sleek, stylish look. It has a span of over 4,500 feet and is made from 49,000 tonnes of structural steel. It connects two islands in Hong Kong bay and it's a major tourist attraction when it is spectacularly lit up at night. Isn't it just incredible?
---
2

Hangzhou Bay Bridge, China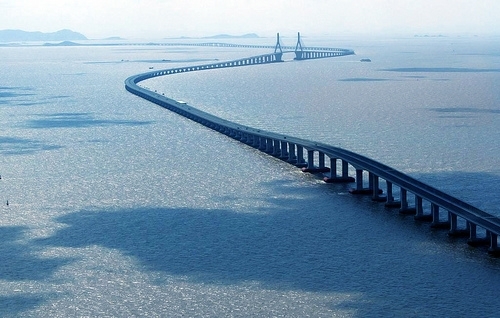 Photo Credit: hto2008
This amazing bridge is the one of longest in the world and it opened in 2008. It spans 22.4 miles to connect the provinces of Shanghai and Ningbo and it cost $1.4 billion. China is home to most of the world's longest bridges even when split down into the various categories of longest rail bridge, longest over water, longest intercontinental, etc.
3

Magdeburg Water Bridge, Germany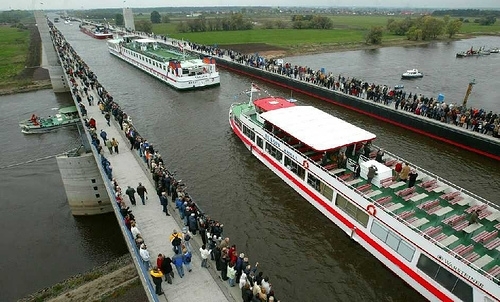 Photo Credit: Christina's Play Place
This might not be the prettiest but I think it is an amazing bridge because it carries a canal. It's also quite a political symbol as it was constructed as part of the reunification of West and East Germany. That is most definitely amazing.
---
4

Stari Most (Old Bridge), Herzegovina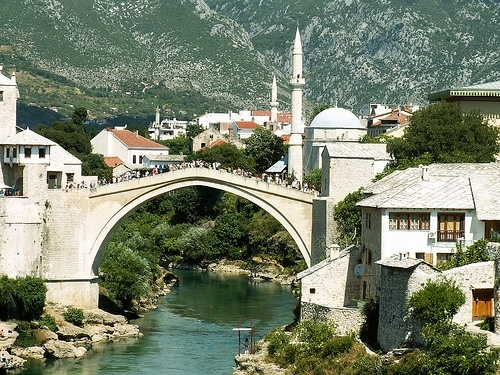 Photo Credit: jaime.silva
This picture shows the reconstructed bridge that was opened in 2004. The original Stari Most had stood in Mostar for 427 years and then it was completely destroyed in 1993 during the Croatia/Bosnia War. To many it became a lasting symbol of the conflict. I like it not just because of that but look at the stunning scenery it is set in.
---
5

Spoorwegbassin Pedestrian Bridge, the Netherlands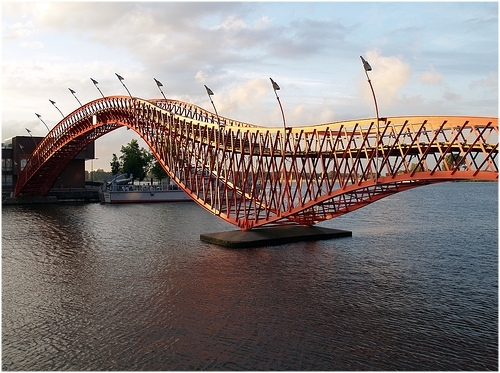 Photo Credit: kwikzilver
Known as the Anaconda, this amazing bridge is a pedestrian walkway in Amsterdam's docklands. Not the longest, not the widest to me but to me just a great example of the art of bridge building. Isn't it gorgeous?
---
6

Tower Bridge, England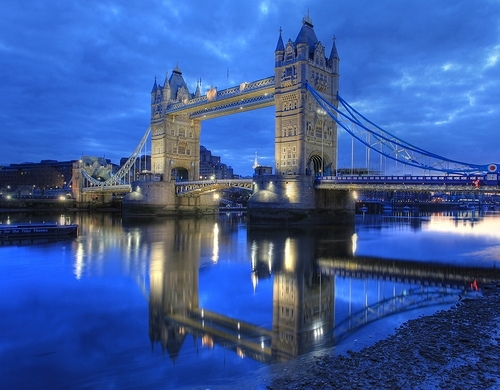 Photo Credit: Anirudh Koul
Having lived in London and also having spent many a night in the Tower Thistle hotel right next door, I couldn't but help love Tower Bridge. The picture I've chosen really does capture one of the great views. It also looks totally spectacular at night. The sight of the bridge opening to let tall ships through is quite thrilling.
---
7

Pont St. Bénézet, France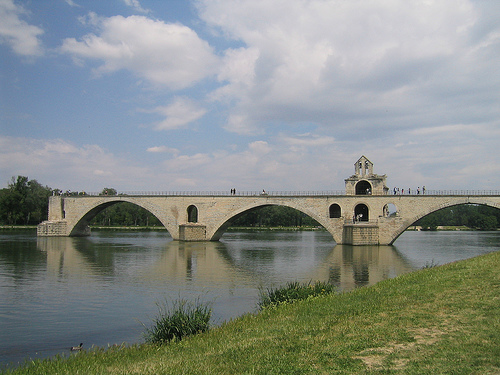 Photo Credit: Ryan Hadley
Sur le pont d'Avignon l'on y danse, l'on y danse. Sur le pont d'Avignon l'on y danse tout en rond. Yes I have done that. There's many times I have danced across this wonderful stone bridge across the river Rhône during my summer holidays to the south of France when I was a kid.
---
8

Rialto Bridge, Italy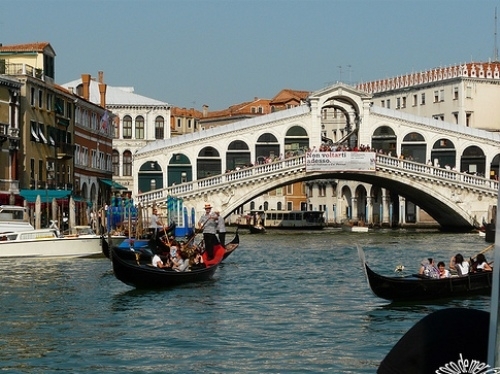 Photo Credit: seychellois *** I can't catch up myself ***
I am always hard pushed to decide between the Rialto and the Bridge of Sighs. As I can't really include two in Venice in this list, I've chosen the Rialto for one of my amazing bridges. Actually, most of the bridges across the Venice canals are very enjoyable sights.
I hope you've enjoyed your short tour of some of the world's amazing bridges. There are so many more that could have made my list but maybe that's for another day. Do you have a favourite?
Top Photo Credit: Ivan Sohrakoff
---
Popular
Related
Recent