We all love to get a good book to take with us on holiday. We start reading it on the plane to while away the often mundane hours of flying to your destination. Very often a little ways into the holiday we find we have read it from cover to cover under the shade of parasol by the pool. The next port of call is the closest bookshop to treat ourselves to another intriguing novel to read while lounging in the sunshine. Here is a list of 8 of the best bookshops in the world.
---
1

Shakespeare & Company, Paris, France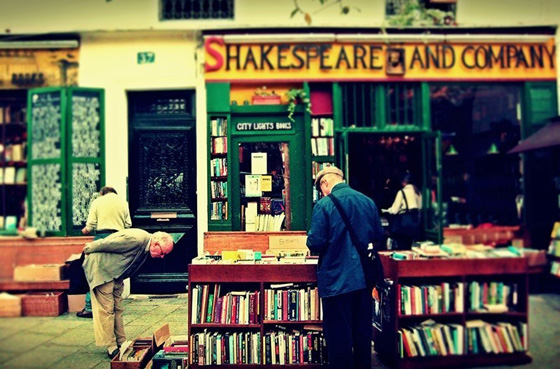 First opened in 1951, this amazing bookstore was the brainchild of an American and he aptly named it Shakespeare & Company. Situated in the Latin Quarter very close to Notre Dame this lovely little bookshop's shelves are packed with literary delights. From paperbacks to hard back copies of some very interesting reading and all in a setting that makes it a pleasure to browse the shelves in search of a treasure.
---
2

Libereria El Ateneo Grand Splendid, Buenos Aires, Argentina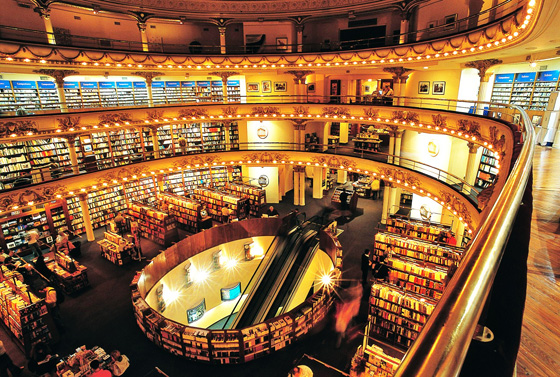 If you are in Argentina and need to find a bookshop, then this is the one that will tempt you in just to stare at the décor of the place. The lavish 1920's theatre is now a bookshop that is most likely one of the grandest on the planet. Open twenty four hours a day, this extravaganza of books even has a café on the old stage, theatre boxes are now reading rooms and the whole setting makes it hard not to want to stay and read the book you have chosen in situ. Situated in downtown Buenos Aires this is easily one of the best bookshops in the world and is well worth a visit even if you have never read a book in your life.
3

Daunt Books, London, England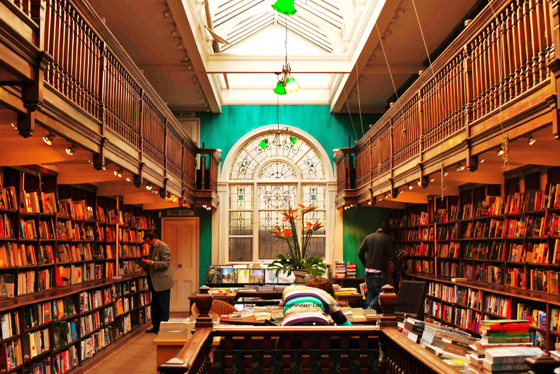 This typically old London bookshop in Marylebone with its long oak galleries and highly polished floors will take you back to the Edwardian days. It is a peaceful bookshop which inspires the hush of a library. There is everything you would ever want to read and all beautifully arranged by country, so if you are looking for a map, guide, fiction or biography you can find it as easily as counting to three.
---
4

City Lights Books, San Francisco, USA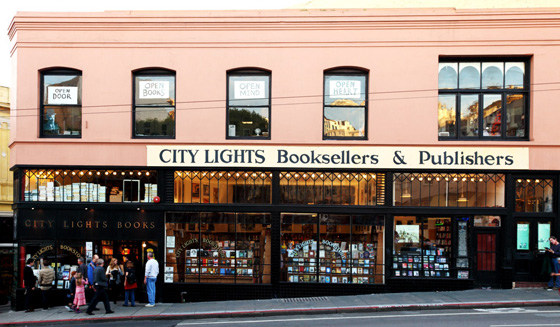 This bookshop is at the heart of San Francisco's cultural scene with three floors of wall to wall bookshelves. It isn't just its location and stock that makes this one of the best bookshops in the world. It is a place that inspires all who enter it. Famous literary icons once met at this favourite bohemian bookshop and for almost sixty years it has remained one the trendiest places to meet. Weekly readings and events are organized on a regular basis for visitors to the store to enjoy.
---
5

Atlantis Books, Santorini, Greece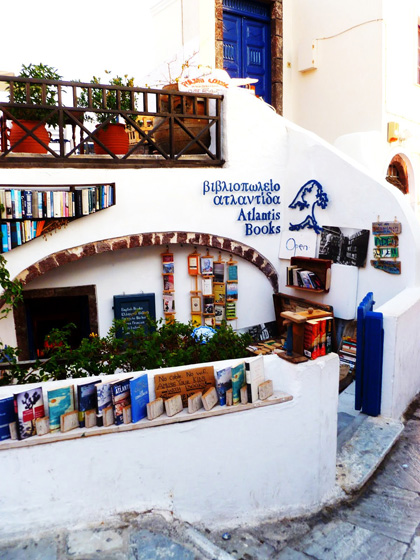 Who would not refuse refuge from the hot sun in this incredible bookshop in Santorini? Located in the basement of a villa that sits on a cliff top and a terrace that looks out over the bluest of blue Aegean Sea, you will find a wealth of books, novels including cult ones in a setting that is simply mind blowing. This is the ideal bookshop in Paradise, where you can find a page or two to read in a book that has been thrown down by the Gods themselves onto a villa in heaven.
---
6

Selexyz Dominicanen, Maastricht, the Netherlands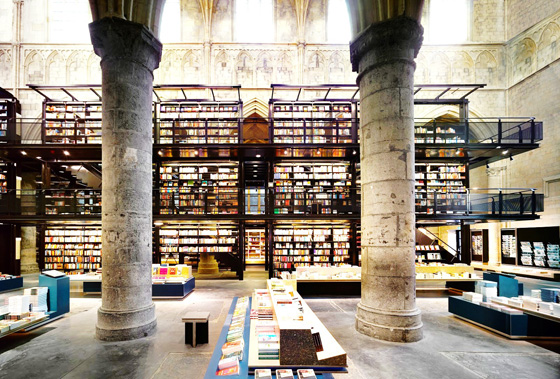 This wonderful bookshop is in a 13th century Dominican church which has a floor space of 750 sq. metres. There is a café where the altar once was and stairs as well as a lift that takes you up into the heights of the three storey building. This award winning conversion from a church to one of the world's best bookshops has created a place of reverence to all that is literary.
---
7

The Bookworm, Beijing, China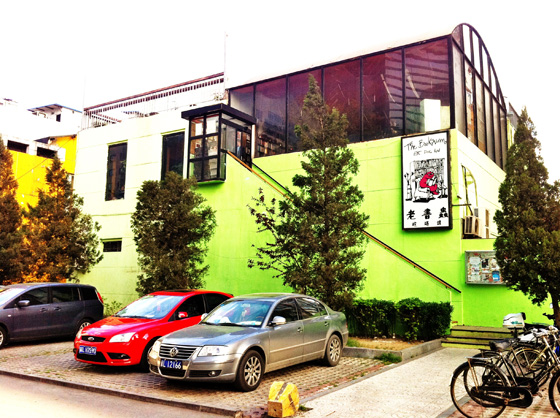 This lovely bookshop has done more for literature in China than anyone could have ever hoped for. There are all sorts of books to be found here, including ones which have been banned in the country. It is also a huge lending library and there are events and annual literary festivals held here along with a whisky and wine club that's organized every month.
---
8

Livraria Lello, Porto, Portugal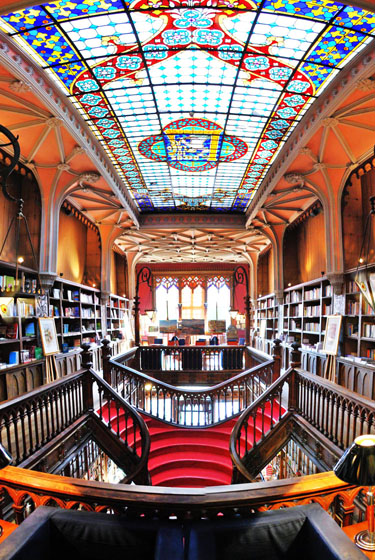 The art nouveau architecture of this exquisite bookshop is a jewel in the city of Porto. It has a café which is set under a stained glass skylight and a ramp that swirls up to the first floor. You can find English books here as well as Portuguese ones and all in a setting that will make you want to read more and more.
The world's greatest bookshops are more than endless shelves of literature. They are glorious buildings and bastions of atmosphere and all worthy of the high regard in which they are held. Where's your favorite or don't you read much?
---
Comments
Popular
Related
Recent