It is clear that as a society we love electronics and technological advancements but there is nothing worse than the sight of hanging cords and cables peeking out of every corner without any holders and organizers to tame them down. Electronics cables either end up destroying the appearance of the room or end up being destroyed by our household pets. Luckily we now have access to clever gadgets such as holders and organizers that hide the cords and make our lives easier!
---
1

Plug Hub Cable Organizers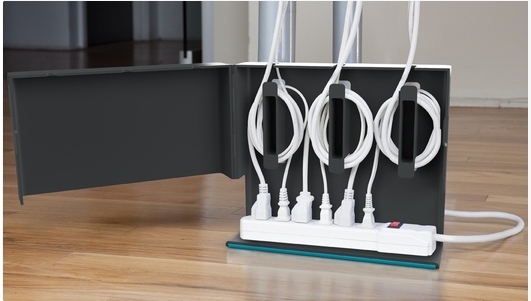 Plugs and cables are a recipe for an ugly cable mess that only makes me want to cringe. How many times have you tried to organize your cables but never succeeded in hiding the chaotic mess? The answer is probably the same amount of time you have tried to approach it. One of the best holders and organizers that can relieve your stress and simplify your life is the plug hub cable organizer. These types of organizers can be easily set up in the corner of your room so you can plug in your cables, wrap the cords and keep them out of sight!
---
2

Cord Control Tubes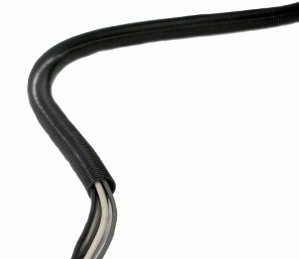 If you are trying to hide a good chunk of your cables and centralize them in one location, cord control tubes would be the right buy for you. The standard length of these tubes is about six feet in total, they are easily flexible and they get the job done in hiding your cords and giving them a uniform appearance!
---
3

Cord Identifiers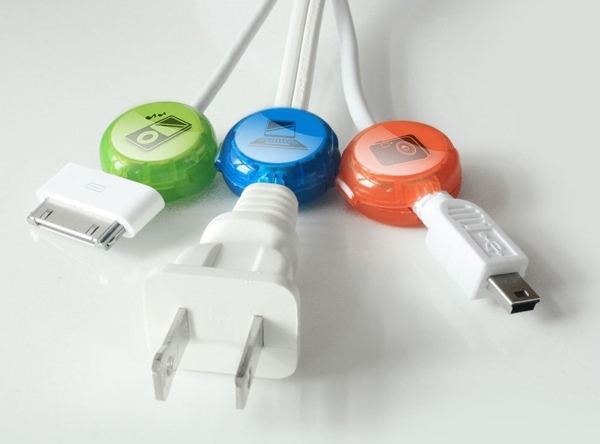 Let's say you want to unplug a lamp next to you computer but in order to do that simple task you have to crawl underneath your desk, locate the cord (which can take about 5 to 10 minutes) and only then disconnect the light. With so many cables twisted and tangled together, it is hard to identify where each cord is coming from, which is why cord identifiers come in handy. These identifiers usually have distinct image graphics and colors that can easily help you distinguish between cords.
---
4

Multi-cable Drop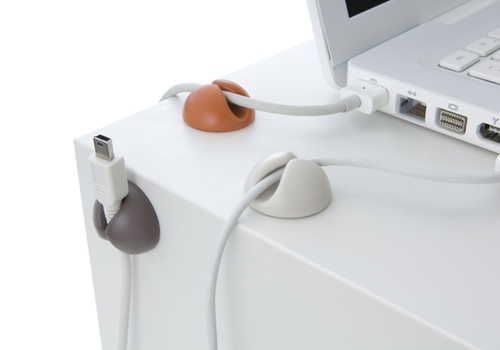 If you are one of those people who like to keep their work area organized and clean, these multi-cable drops should be at the top of your shopping list. These handy holders keep your work area clean by arranging your cords so that they don't get in the way of each other and they also provide accessibility to cords that you need, without a hassle!
---
5

Cable Clips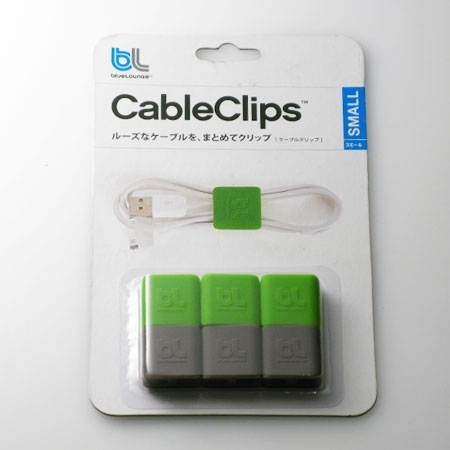 If you are trying to organize your cords in a box and prevent them from tangling with each other, you should look into cable clips. These clever inventions are perfect for the cables that you need to keep in a box but are not ready to throw out. The cords can be easily wrapped around the clip, making the cord box more commodious.
---
6

Cord Catchers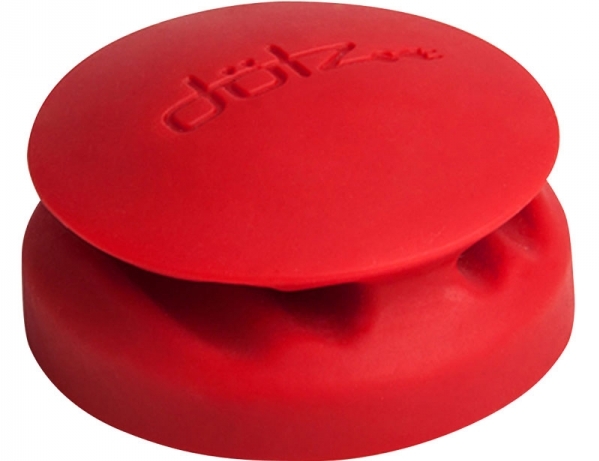 Don't you just hate the fact that every time you unplug your laptop and or phone, the charging cords end up on the floor the second after? This doesn't just wear out the chargers over time but it causes unnecessary inconveniences. Just like the multi-cable drop, the cord catchers clean up your work area, making it appear organized and tidy. They allow the cables to remain on desks or dressers so that they are not constantly on the floor.
---
7

Cable Station II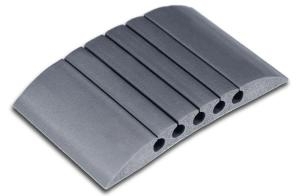 It is often hard to organize the computer cables, especially for those people who own a PC. There are a lot of cords that come into play, such as the screen cord, mouse cord, keyboard cord, etc. However, this organizer has five open ports through which you can feed cables in order to tidy up your area. It's useful and affordable.
If cords and cables are your constant problems, try one of these clever gadgets out. You'll be able to feel a sense of relief and get rid of chaotic messes. How do you deal with your cords and cables? Share your tricks!
More
---
Comments
Popular
Recent