Awesome Gifts for Your Boyfriend for under 50 for Girls Buying for Their Man ...
By Camia
There are so many gifts under $50 for boyfriends.
It' s easy to shop for women, however, when it comes to men (at least for me) we have a hard time finding the right gift Luckily, there is Amazon! Go ahead and browze all the choices. Meanwhile, consider putting one of these gifts under $50 for boyfriends on your to buy list this year.
---
1

Bluetooth Beanie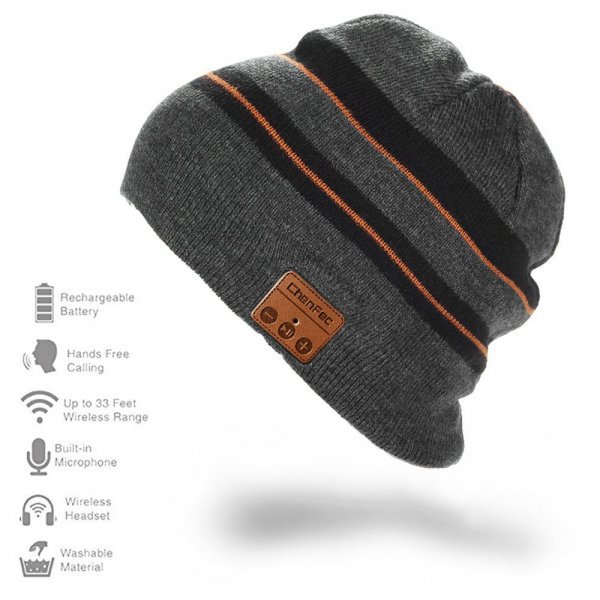 That's right, it's a hat and a Bluetooth headset all in one. He can keep warm whenever he calls and ask, "What did you want from the store again?" But not only will he stay warm, he can talk without having to fiddle with some earpiece and keep his hands free. This is one of the best gifts under $50 for boyfriends.
$12.99 at amazon.com
---
2

Wooden Docking Station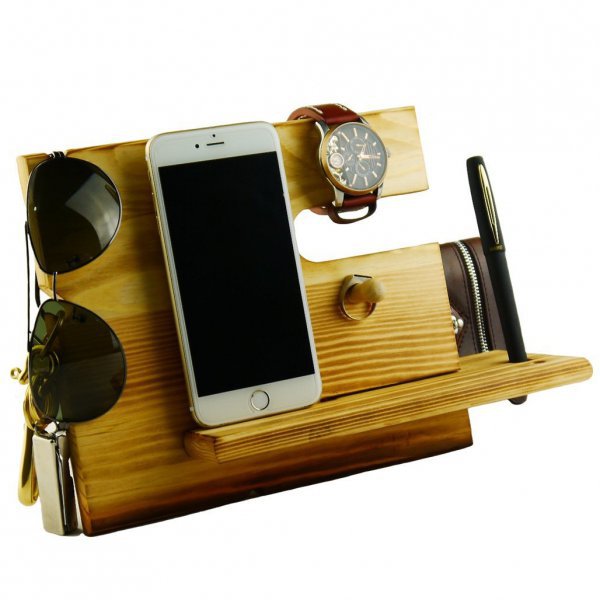 How many of us have had our boyfriends ask where he put his keys or his cell phone? Well here's a solution that might limit the amount of times he asks you. This docking station has a place for his keys, wallet, watch, sunglasses and of course, his phone. It also has a pen holder and a ring holder. So a place for all his most important things. Hope he doesn't lose the docking station. Lol.
$28.99 at amazon.com
3

Massage Pillow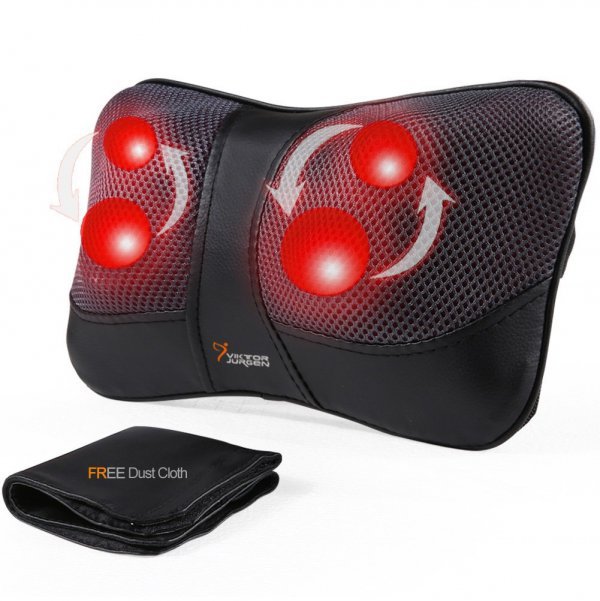 Men get just as stressed as women. My man works a third shift job, twelve hours on his feet doing manual labor. And when he gets home in the morning, his feet, back, and shoulders are killing him. Luckily this pillow can take care of all those tough spots, plus your neck. This is a deep-kneading Shiatsu massage pillow with powerful 3D rotating nodes with gentle heating functions. You can also add a 2-year or 3-year protection plan for less than five dollars. In case your man's stress breaks the pillow.
$29.95 at amazon.com
---
4

Electronics Travel Storage Bag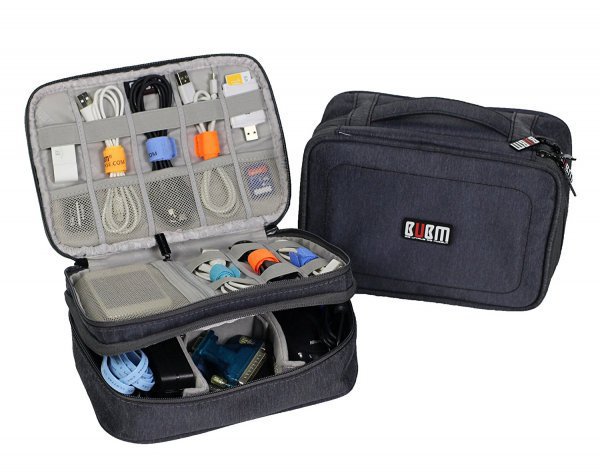 My man can never go anywhere without his electronic devices and all their components. However, there is always the issue of where to put them all and how to pack everything neatly so we can find it. I think this would definitely come in handy. All the power cords and USB cables and cell phone chargers can finally have their own space and place without me having to remember where we packed them and how do we repack them. Thank goodness.
$18.99 at amazon.com
---
5

Stainless Steel BBQ Grill Tool Set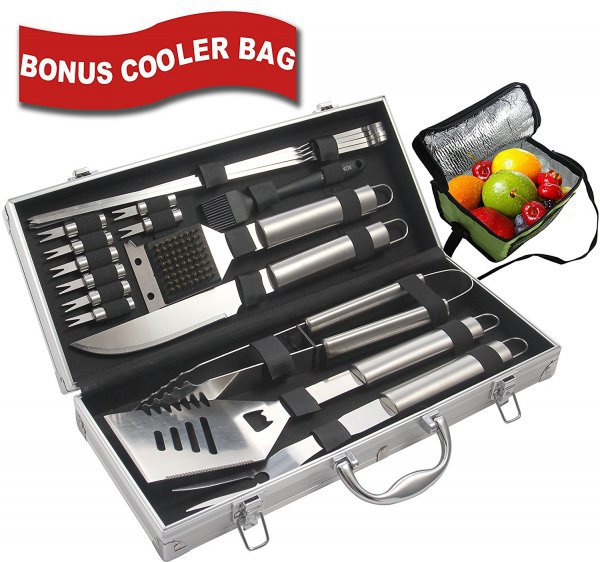 Men love to grill. If they could cook everything over an open flame, they would. And how can he grill everything if he doesn't have the tools? Recently, my boyfriend told me he wanted to throw out all our kitchenware and get stainless steel. It's easier to clean and bacteria doesn't grow as heavily with stainless steel. Most importantly, it looks stylish. And I want my man to be styling. This 19-piece tool set has everything: a spatula, tongs, barbeque fork, an all-purpose knife, basting brush, grill cleaning brush, four kabob skewers plus the aluminum storage case and he can even get a bonus lunch cooler bag. Now, this is the perfect gift for your (and my) man.
$25.99 at amazon.com
---
6

Magnetic Wristband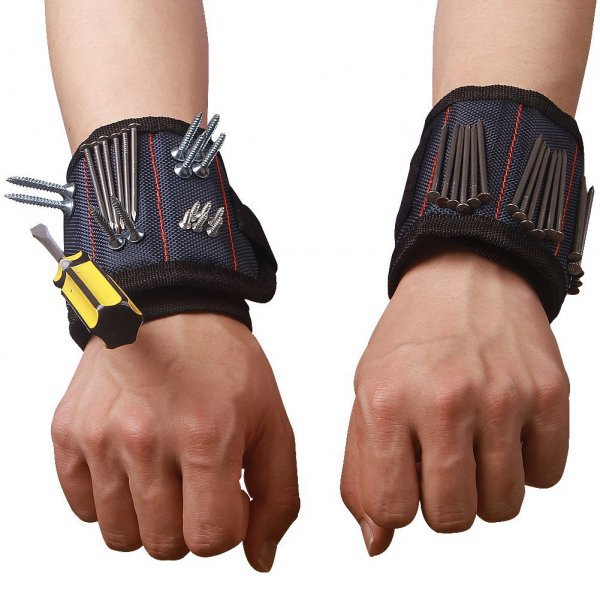 According to Amazon, this is one of their bestsellers. And I can see why. With six powerful magnets, this wristband can hold all those loose nails, screwdriver, bolts and other small tools he'd use to build that shelf from IKEA. And a pack of four costs less than 20 dollars. Must have this for all his building projects.
$8.59 at amazon.com
---
7

11 in 1 Beer Opener Survival Credit Card Tool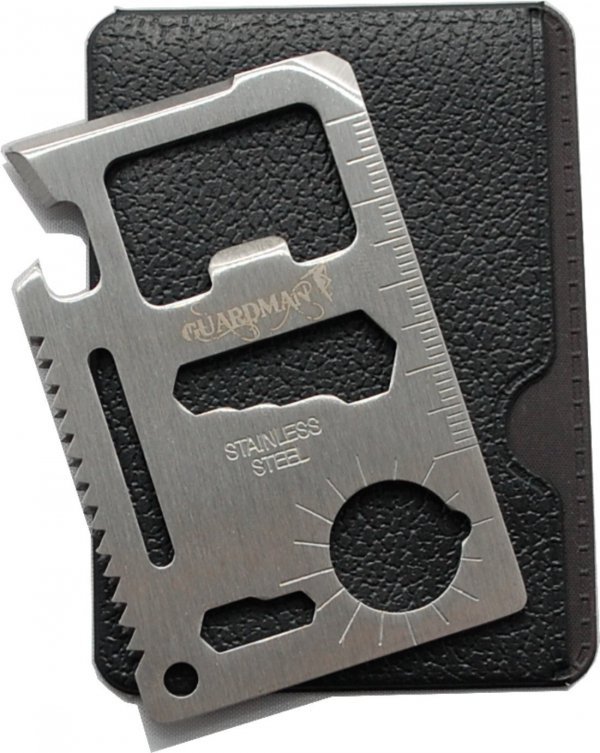 YES! This is a gift for any and every man. This tool can function as a beer opener, a can opener, a knife's edge, a ruler, a screwdriver, a wrench, a saw, etc. This tool is made of stainless steel and is as small as a credit card, so it fits in your wallet. Your man can take it everywhere he goes and be prepared for anything and everything.
$9.99 at amazon.com
---
8

Instant Read Thermometer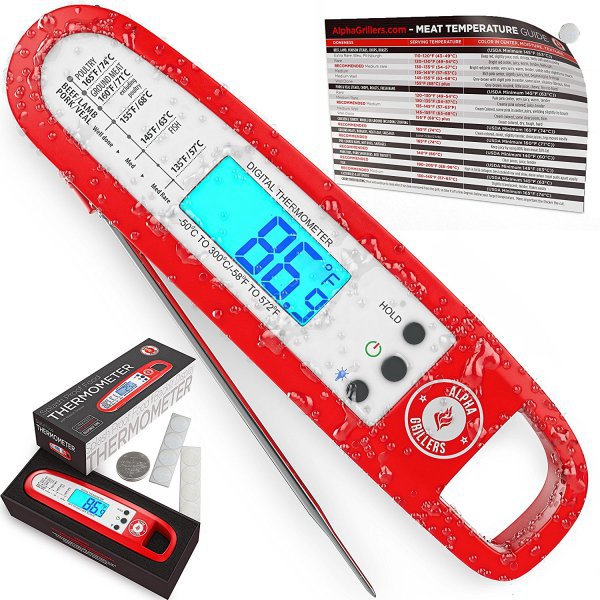 Thanksgiving is just around the corner, which means soon your man will be cooking a turkey. And there's no way he can serve that turkey unless he knows that it's cooked to perfection. That's where the instant-read thermometer comes in. According to Amazon, it works straight out of the box, has a backlight and comes in two colors: red or blue. Personally, my man would appreciate the red. But to each their own.
The way it works is you poke out the probe (don't poke yourself), stick it in the bird, and in a few seconds, the temp should read on the display screen in clear, bold numbers. No more old-fashioned thermometers you have to leave in for minutes and figure out where the red line stopped. And no more small numbers you have to squint to read.
$12.97 at amazon.com
---
9

A2S Paracord Bracelet – Survival Gear Kit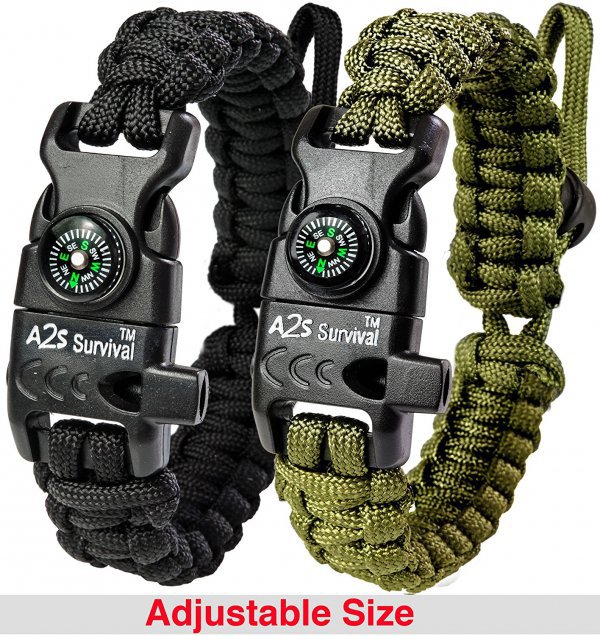 This is the bracelet to have when your man goes camping or for any outdoor activity. This bracelet has an embedded compass, fire starter, emergency knife, and whistle. So in case the compass doesn't guide you home, you can whistle until someone comes and find you. HA HA HA! Plus, this bracelet comes in a variety of colors, from black, green, red, orange and even pink (for me!)
$10.99 at amazon.com
---
10

Toilet Golf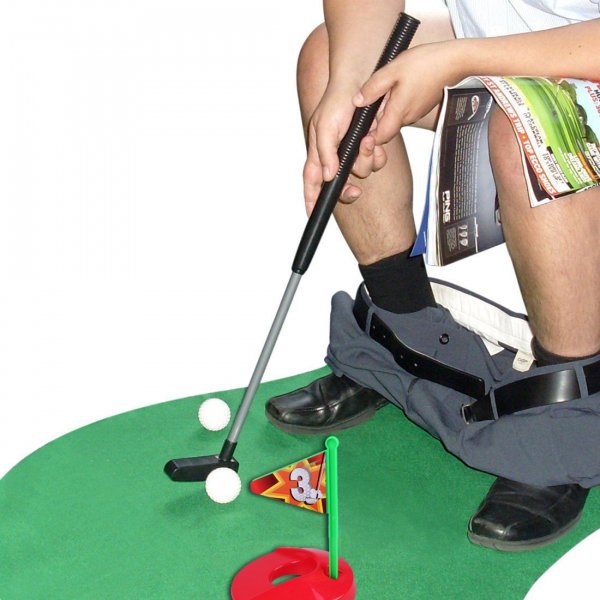 This combines something a man loves with something a man does. With this gift, he can find something to occupy his time while he handles his business. This includes a putting mat, two golf balls, a cup with flag and a putter. Perfect for the golf loving husband or cute as a gag gift for your boyfriend.
$9.99 at amazon.com
That's my list, what's yours? And please, let me know of some other gifts I might have overlooked in the comments. And of course, please share with friends and family.
---
Popular
Related
Recent