Do you need some inexpensive last minute Christmas gifts?
It's only days away, and there are a few people you may have left off your list. But fear not. Here are some great inexpensive last minute Christmas gifts that won't break the bank.
---
1

Socks

No one likes cold, wet feet. And what better way to show you care (and keep a few extra dollars) than warm, fuzzy socks that are Christmas themed. Doesn't matter if it's an elf, a reindeer, a penguin or Santa himself, they'll just love having the idea of Christmas on your feet. And you can find this festive footwear at any Wal-Mart, Target, or a pharmacy. Socks are one of my favorite inexpensive last minute Christmas gifts!

https://www.bestproducts.com/lifestyle/g1959/holiday-christmas-socks/
---
2

An Adult Coloring Book

What's more fun than coloring? You and your friends loved it as children, why not recreate that happy, stress free time of your life for someone else as an adult? Well now you can. You can choose from ones that are relaxing, ones where you color animals, a holiday edition, and even ones from shows, such as Game of Thrones and Golden Girls. And there's even one called Color Me Good Ryan Gosling for one of your girlfriends. Yes!
---
3

Pocket Hand Sanitizer

Christmas is in the air and it could easily be in someone's pocket or purse, fighting the germs that come with the holiday. With scents like Winter Candy Apple, Iced Gingerbread, Fresh Sparkling Snow and more, you can give the gift of fighting off the flu and other sicknesses and help someone smell great while doing it.
---
4

Candles

Christmas doesn't just have to be in the air, it can be the gift you give for the home as well. With scents like Cascading Snowberry, Spicy Pepperberry and Spruce, Aromatic Orange and Evergreen, Zesty Orange Spice Garland, and Balsam and Clove, now you can give the gift that they'll smell all day.
---
5

Bubble Bars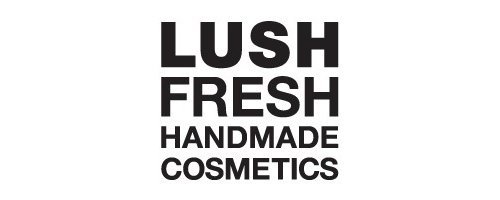 This gift is a game changer. This is the gift any and every woman will enjoy. The way it works is that you crumple a little into the bath water and...you guessed it—bubbles appear. And the bath stays bubbly. Get one for your bestie, your mother, grandmother, and even yourself. They come in a variety of scents, such as The Magic of Christmas, which is in the shape of a star wand; Christmas Eve, which is a blue disk with a yellow crescent moon and star on top; and Plum Snow, which is a purple disk with a snowflake cutout.
---
6

Hot Chocolate Gift Set

This gift is sure to warm anyone's heart as well as their stomach. This gift comes with two hot cocoa mixes, chocolate covered cookies (others come with marshmallows), and two mugs. A perfect gift for any of your friends and loved ones who are in a relationship. Even better, a gift for your parents to enjoy once everyone leaves the house.
---
7

Cookie Tins

You see them everywhere as soon as you walk into the store or located in the Christmas aisle. And inside of these beautifully decorated tins are theses lovely, buttery, sugar coated, Danish cookies. Cookies that anyone will surely love to receive as a gift and they can keep the tin to reuse however they like, all year long.
---
8

Homemade Baked Goods

It doesn't have to be much. Buy some cookie dough (pre-cut or not), red and green sprinkles, and some decorative sandwich bags and you have the perfect gift to give. This idea shows you care enough to make something, as opposed to just buying something. Plus you can bake cookies you know your recipient will love. Even better, you can make a recipe from scratch that will wow anyone you give them to.
---
9

Peppermint Bark

Smooth, rich chocolate with the cool, refreshing burst of peppermint. This gift is what everyone has been waiting for all year long. Sweeten that sweet tooth with what they've been waiting for.
---
10

Gift Cards

The perfect present for when you don't know what to get them. You can choose from gifts cards from a variety of stores, such as Target, Wal-Mart, Best Buy and more. Then there are ones from restaurants like Olive Garden, Chill's and Cracker Barrel. Personally, if you get a Visa gift card, then they can use it on whatever and wherever they like.
More
---
Popular
Recent