7 Gift Ideas for Someone Who is Hard to Buy for ...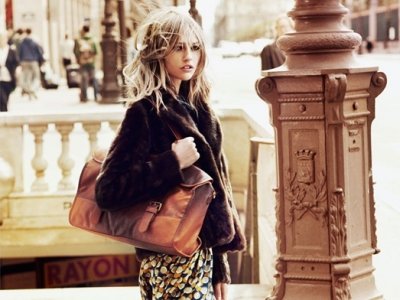 Thinking of gift ideas for someone who is hard to buy for may be the most difficult decision next to 'red or white.' There is one in every family, and in every crowd; the person who has everything, or the one who is so picky there are few things you would dare to give them makes many gift-givers shudder with pre-buyers remorse. Fear not! There are options even for these most difficult people. Choosing one of these gift ideas for someone who is hard to buy for will give you confidence and the giftee something to truly be thankful for.
This is not just for the grade school group. Homemade gifts can be anything from a Mason jar layered with all of the dry ingredients for the death by chocolate cake recipe Grandma Mary loves, decorated with the recipe itself, to votive candles decorated with pebbles from Uncle John's beach cottage for him and his family. The most lovely thing about homemade gifts is that they tell a story for the recipient, one that shows you have thought of them long before the gift was given. And isn't that one of the best gift ideas for someone who is hard to buy for of all?
2.

Gift of a Household Job
There are fewer true words than time is more expensive than money. Who loves to clean their gutters, clear out their pantry, hang shelves in the garage, or put up outdoor Christmas lights? (If the answer is you, I have some phone numbers to share). But wouldn't it be an inexpensive and thoroughly thoughtful way for you to show someone you care? If they're older and have mentioned they can't get to the things stored in their attic anymore, give them a note saying they have one attic bat for a day. Do you know a mom of young ones who doesn't have time to do her grocery shopping? Offer to take the trip for her, complete with unpacking and putting them away. This is a gift that can't be outgrown, and won't soon be forgotten.
3.

Dinner at Their Fave Restaurant with You as Their Date
Who knows someone better than themselves? Offering to take someone out to dinner at their favorite spot not only shows them your gift of dinner, but also your gift of time to spend with them. Not to mention, you know they'll like the place you're taking them!
4.

Pet Spa Day for the Hound
Offering to give someone's dog a day of luxury, and their owner some free time, is a win-win! Love our pets as we may, it does take time to make sure they have food, water, walks, and potty breaks throughout the day. How nice it would be to allow a pet to stay with their trusted "Auntie" for a day, or perhaps even overnight! Just make sure your yard is fenced if you'll be letting them run loose, and there is nothing for them to be harmed by in the home like a possessive pup, open and available cleaning supplies, or garbage cans that could be raided. Who said spas are just for the two-legged ones?!?
These days, there are movies out at the theatres for almost everyone. Instead of a gift of a movie on DVD or Blue-Ray that you think they might like, how about a gift certificate to the movie complex so they'll see something of their own choosing? There's something about seeing a movie in the theatre that makes it a special event too!
6.

Buy a Star in Their Honor
Do you have people on your list to buy for who just don't have one more ounce of space in their house? Then give them something out of this world! While their name may never appear in an astronomical journal, and others may name the same star after someone else (each company that sells them keeps their own catalog of stars), most companies give a certificate to the one who the star is named after, and that in itself is a heavenly gift!
If benevolent giving is in the cards for you, look no farther than Heifer International. This group first attained worldwide recognition several years ago thanks to being mentioned on Oprah Winfrey's show. Depending on your budget, you can give a gift in the name of your intended recipient, which helps people in developing countries stay independent, perpetuate work, and pay it forward to other families. Gifts range from a hive of bees, which gives a family the opportunity to sell honey, wax, and pollen, as well as helping to pollinate local crops, a gift of a camel (or shares of one) to a Sub-Saharan family which offers the family milk, transportation, and a job hauling for others to even an ark of various animals for a community. Gifts range in price from $10 to $5000.
While giving gifts is not obligatory, sometimes it can seem like a real job. Using these ideas to give a thoughtful and appreciated gift to your tough to please recipient will not only make them smile, it will also help you to sigh with relief! What is the best gift idea you have had for a hard to please person?
{{#comments_count}} Show Commnents ({{comments_count}}) {{/comments_count}}