A stylish kitchen is definitely high up my wish list at the moment! I seem to be constantly cooking and baking, and it's really easy to get bored of your décor when you spend a long time in one room! I made it my mission to find some cheap accessories to revamp the room last weekend, and here are some of my favorites – a stylish kitchen could only be $20 away!
---
1

Tile Buckets…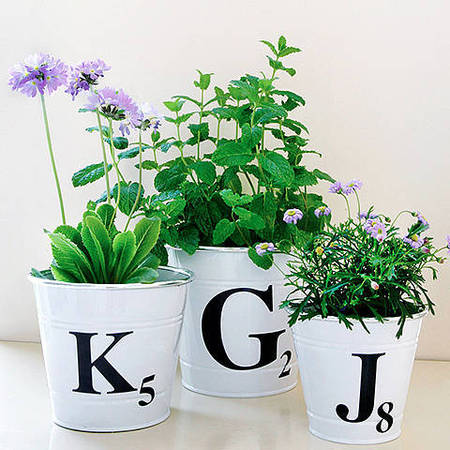 Tile buckets aren't just a great cultural reference – they are perfect for filling with different plants, and plants can easily be moved around to change how a room looks. I got these ones for $10 each from Not On The High Street, and I've grabbed some bold-and-beautiful plants from the garden center. Big colorful flowers are a really easy way to get a stylish kitchen.
---
2

Bold Plates…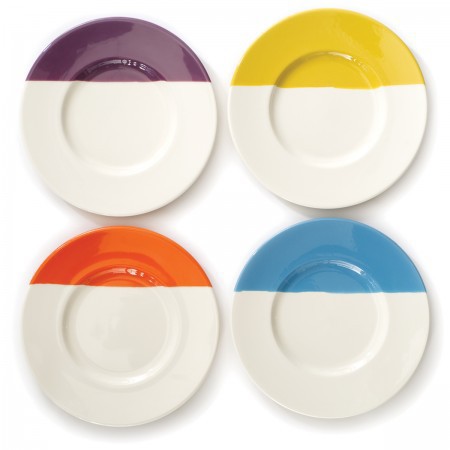 Got bored of your plates? Update them with something different – and I'm not talking the standard floral designs. I love these dip-dye plates, which have a really modern feel to them, and come in a range of colors. A set of four costs $20 from Pedlars, but if you are feeling brave, try making your own – you could even match the colors to the rest of your kitchen décor.
3

Treat Jars…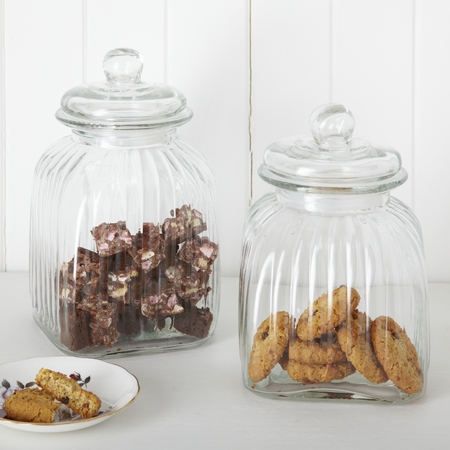 I've got so many baking recipes to try, and Pinterest is constantly suggesting more – it felt like my kitchen was going to be overtaken with Tupperware holding cookies and cakes. That's why these treat jars are totally fantastic! They show off your efforts without risking the food going off, and they hold plenty, too. When you are done with baking, they'd look great holding marbles or baubles, too.
---
4

Vintage Storage…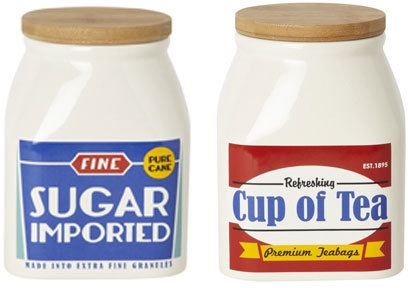 A kitchen simply can't have too much storage! I've always wanted some vintage enamel signs for my kitchen, but they tend to be expensive and can be hard to track down in the UK. Finding wall space can be a challenge, too. Get the look without rearranging everything by checking out these vintage storage pots. Use them to hold sugar, coffee or tea, or make them into great biscuit barrels – the choice is yours.
---
5

Table Runners…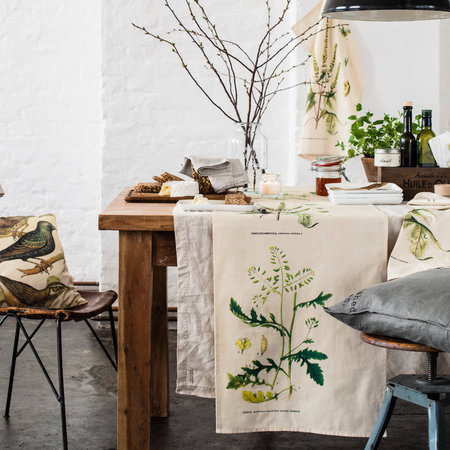 If your table is in your kitchen, you can easily update the look by changing your table runners, tea towels and place mats. Matching these together creates a classic cohesive look, and I love the autumnal themes doing the rounds at the moment! This set is from H&M, and costs around $14.
---
6

Mini Meals…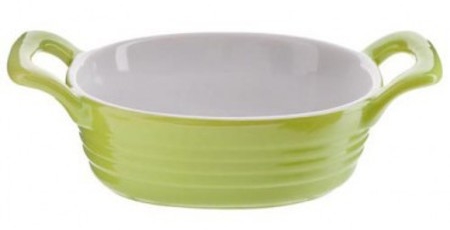 Cookware doesn't have to be ugly! While bright cookware has been around for a while, it's only recently been fully embraced. If you love cooking, try grabbing a few of these $2 dishes and using them to make individual pies, curries, lasagnas or paella. They come in a range of colors and styles, and they can be put in the dishwasher and easily cleaned when you are finished. Delicious.
---
7

Bold Mugs…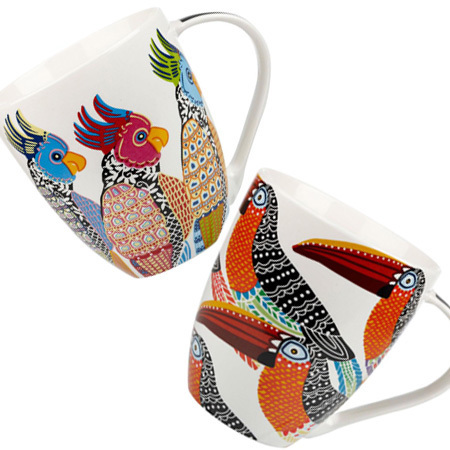 Animal prints are EVERYWHERE right now, so they should definitely be in your stylish kitchen! These bird-print mugs are $12 from Cargo, but there are plenty of other designs, too. Owls, giraffes and leopards are the other big animals, and it seems safari animals will be a big hit too. They'll definitely brighten up your home!
Any of these buys are sure to give you a stylish kitchen without a big spend, and they are so much fun to use, too. Having a colorful kitchen has certainly made me happier! Have you found any great kitchen accessories? I'd love to hear how you are rejuvenating your rooms!
More
---
Comments
Popular
Recent