7 Ways to Be Less Lonely in Life ...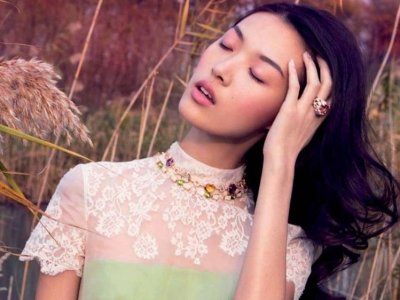 When it seems like everyone else has plans, you wish you knew the ways to be less lonely in life. Perhaps socializing isn't your forte or you've sacrificed your social life for your love or work life. Regardless, with summer approaching fast, the last thing you want is to spend the sunny days by yourself. Here are a few ways to be less lonely and to make the upcoming summer the most sociable one yet!
One of the ways to be less lonely in life is to become more social at work. I once heard someone say that we spend the best days and the best hours of our lives at work. As a result, our love and social life suffer. Whether that is the case with you or not, your co-workers most likely get to see more of you than your friends and family. Thus, make work more enjoyable by building a friendship with your co-workers and transition from "inside of work" to "outside of work" friends.
The worst thing you could do for your social life is to hold a grudge. Holding on to anger and resentment only leaves you lonely and bitter. It might take a lot of pride, but make amends with old friends and reignite the flame of friendship. You'll find that your friendship is stronger, better and more mature for doing so.
Birds of the same feather flock together. An easy way to make friends is by finding a group of people who have common interests. Plus, joining clubs, such as book clubs, sport clubs, etc., is a great way to fill up your social calendar, as they can be anywhere from once a month to twice a week.
Many communities, especially in large cities, have weekly or monthly events for all types of people, whether they re cultural events or social ones. Community events are free or fairly inexpensive and everyone is welcome to attend. Plus, these events aren't too hard to find out about since they will be advertised in your local newspaper or your city's website. Community events are another great excuse to get out of the house as well as socialize with other event-goers.
If clubs aren't your thing then maybe classes are. Cooking classes, dance classes or even classes to further your education or career are another easy way to meet strangers who share common ground with you.
It's hard enough to make friends, but to land a date? That's a whole different subject. However, dating is another form of socializing. If you don't know many eligible singles or don't have many friends who can set you up on a date, you can always try online dating. It's a great way to meet local singles and expand your social circle.
Volunteering benefits both yourself and your community. Besides doing a selfless act for a worthy cause, volunteering introduces you to whole new world of people. Volunteers come in all different ethnicities, ages, households and career backgrounds.
Feeling lonely can cause depression and low self esteem. Even worse, it feels impossible to make a new group of friends. However, you only get what you put in, so make the effort to attend community events, join clubs and grow the relationships around you. You'll find it's not as hard as you thought to make good friends. What are other ways to feel less lonely?
{{#comments_count}} Show Commnents ({{comments_count}}) {{/comments_count}}