Tattoos are a matter of personal preference and not everyone is going to want one. However, if you're in the market for a great tattoo, a lacy one is a fun choice. It's a little bit feminine, but with an edge that tells everyone how tough you really are. I love lace tattoos because they can be inked with so many other images. You'll get so many ideas from this list that you'll have trouble deciding which one you love the best.
Table of contents:
1

Lacy Bow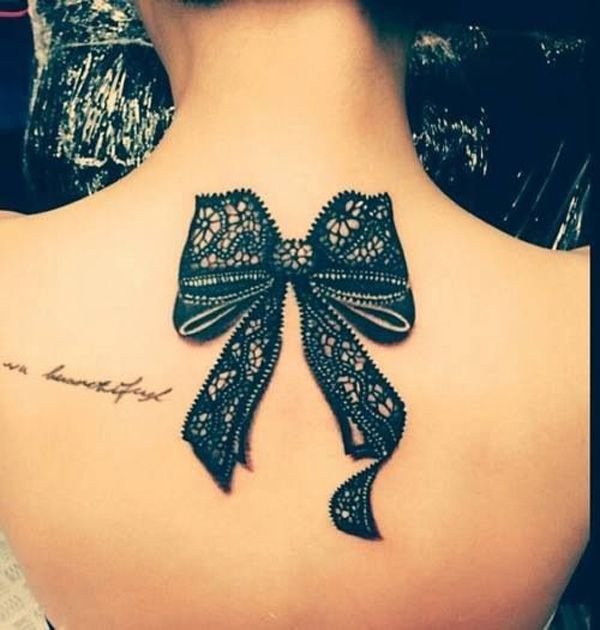 Via 45+ Lace Tattoos for Women ...
This bow made from lace is really cool and the placement is pretty epic too.
2

With Some Flowers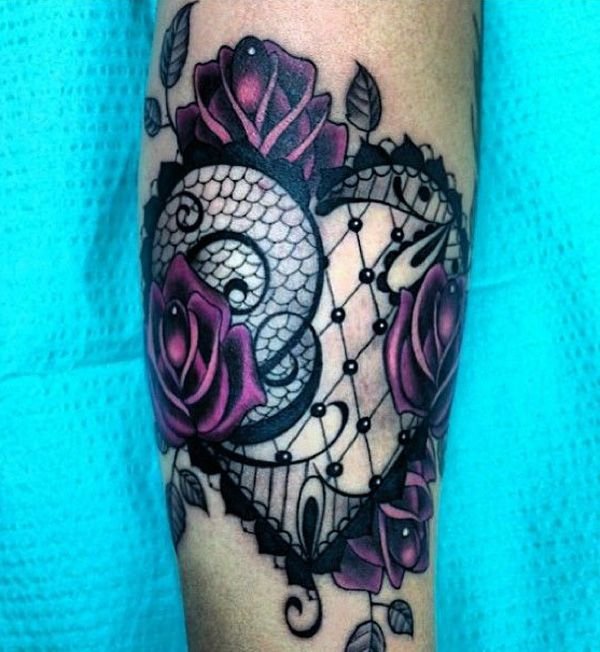 Via 45+ Lace Tattoos for Women ...
A lacy backdrop is perfect for combining with a few colorful flowers.
3

Over the Shoulder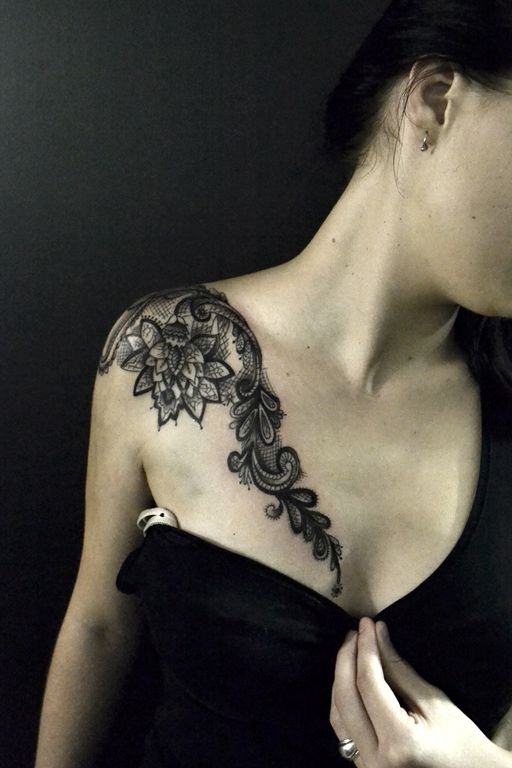 Via everlasttattoo.co.za
This tattoo looks really good, but it's cool because it can be hidden beneath your clothes if you want to keep it hidden.
4

Basic Outline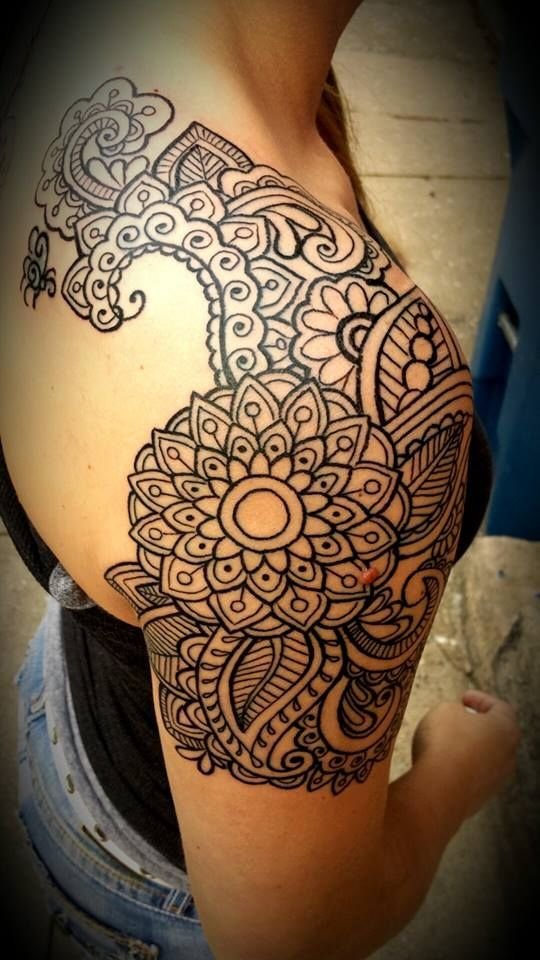 Via Tribal shoulder tattoo
This lacy wonder is simple, but has a lot of impact because of its size. What do you think?
5

Swooped Low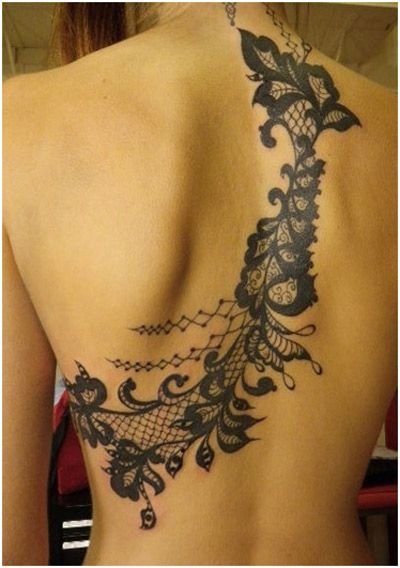 Via Best Body Tattoo Designs - ...
This is one of my favorites. I love the subtle touch of lace and the drama of the way it takes up such a large space.
6

Chest Placement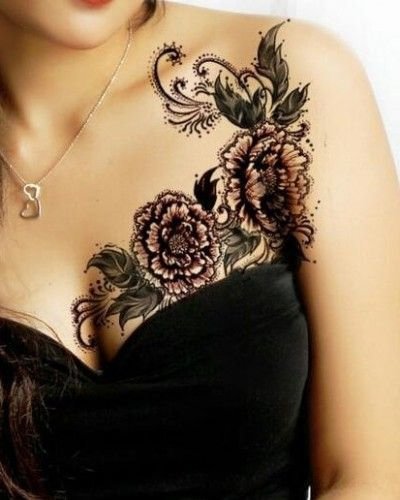 Via Elegant and Inked
This looks fantastic, don't you think? It's probably one of the more painful places to get ink, but it will be so worth it.
7

Pearly Lace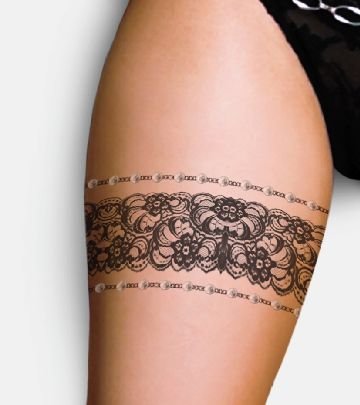 Via Pearly Lace - Skyn Demure
This looks pretty realistic - if you want an exact replica of a piece of lace, take it with you to the tattoo parlor so it can be copied.
8

Add Some Color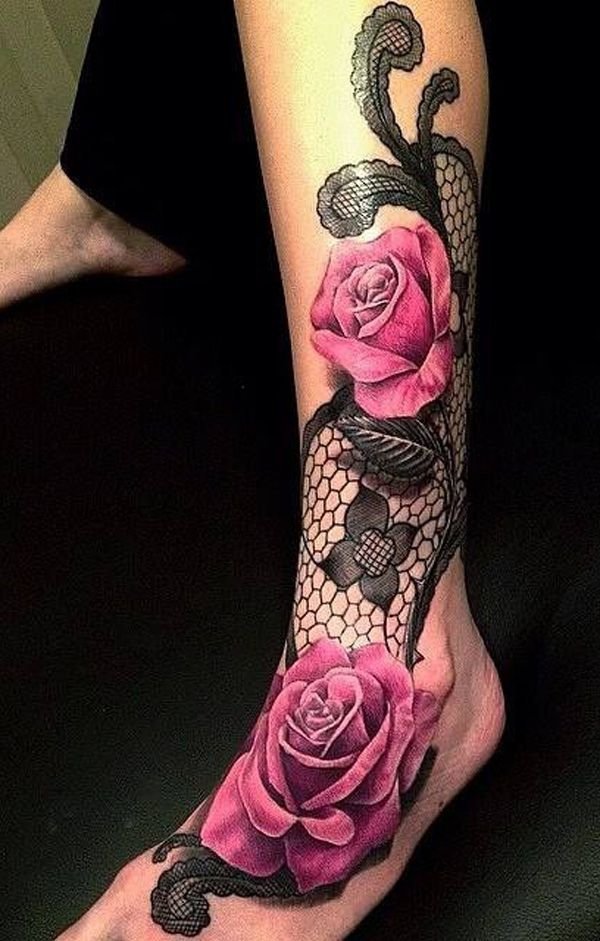 Via 45+ Lace Tattoos for Women ...
So many of the lace tattoos you see are black, but there's nothing wrong with adding some color too.
9

Back of Your Hand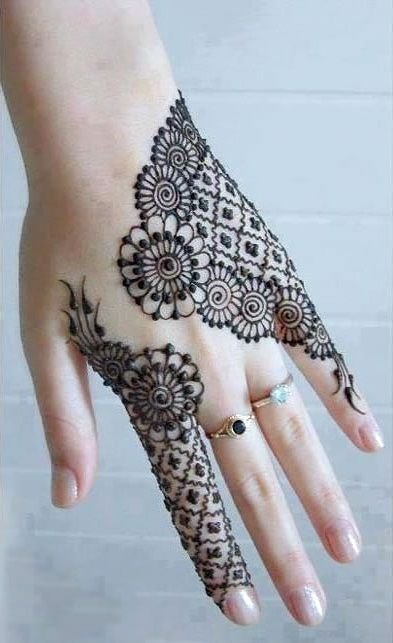 Via 10 Best Back Hand Mehndi ...
This is a fake tattoo, but it's pretty awesome for inspiring something you might get done permanently.
10

Butterflies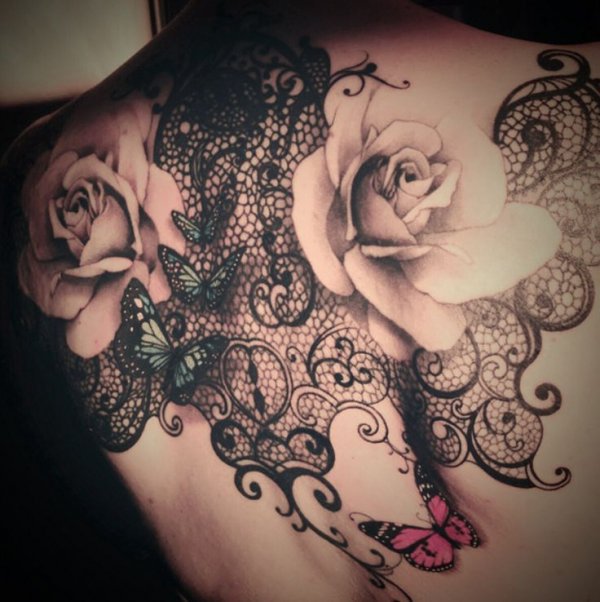 Via 30 Refined Lace Tattoos | ...
This combination of lace, butterflies and roses is a girly choice that still says rock and roll.
11

Tiny Heart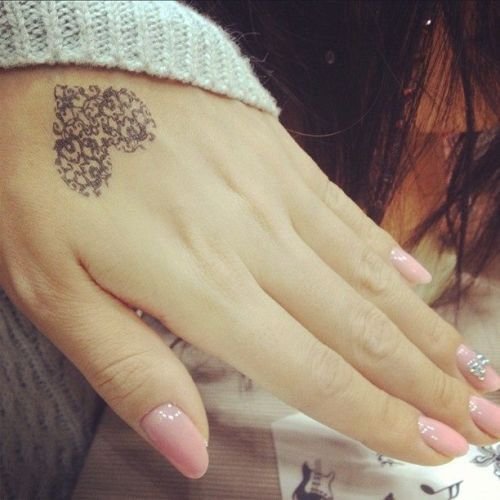 Via beautiful tattoo placement ornamental heart ...
The back of your hand is a great place to get a tiny little lacy heart. Don't you love it?
12

Full Leg Tattoo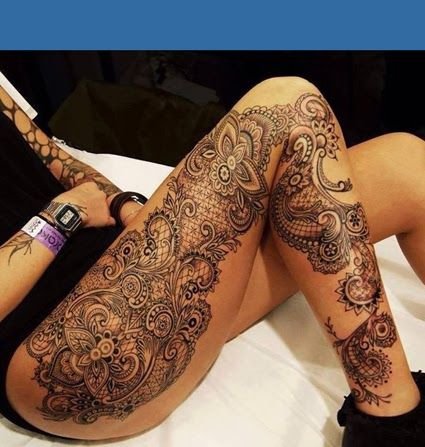 Via Tattoos_OFFmag: Leg Tattoo
This would take many hours to complete, but the look is pretty fabulous, don't you think?
13

Back Tattoo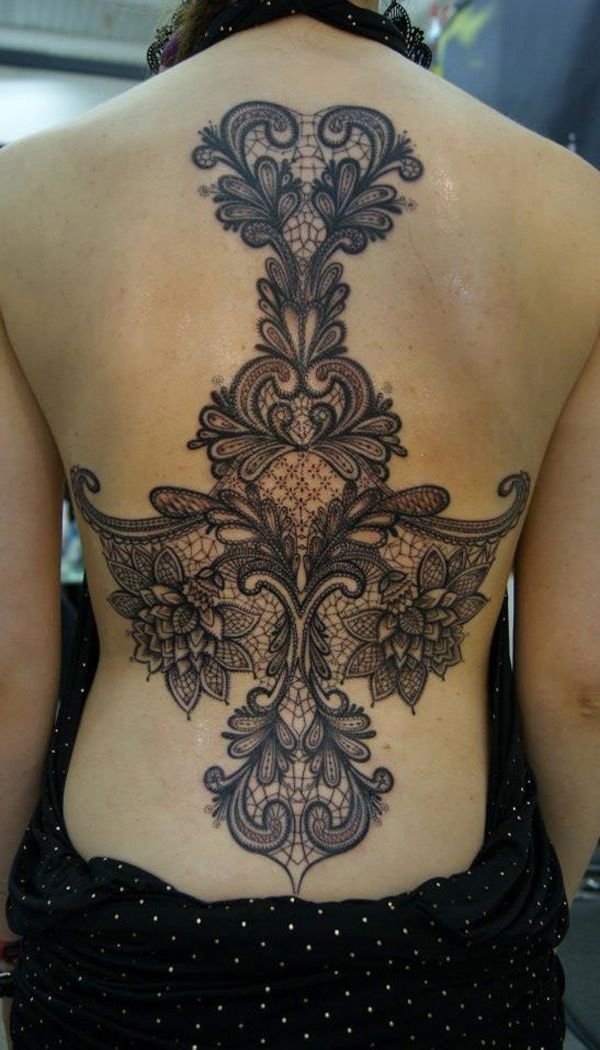 Via 45+ Lace Tattoos for Women ...
Back tattoos can be easily hidden, which makes it a great place for your lacy tattoo if you have to keep it under wraps.
14

Lacy Bird Tattoo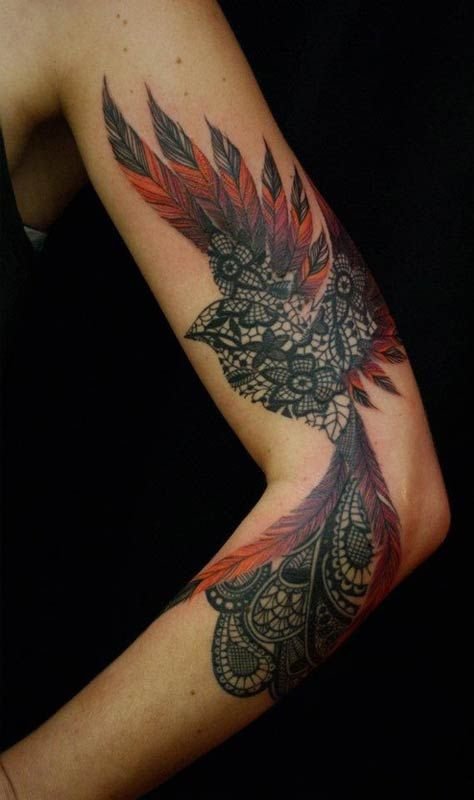 Via mrpilgrim.co.uk
The color on this tattoo is pretty amazing and I love the lace bird.
15

Bright Red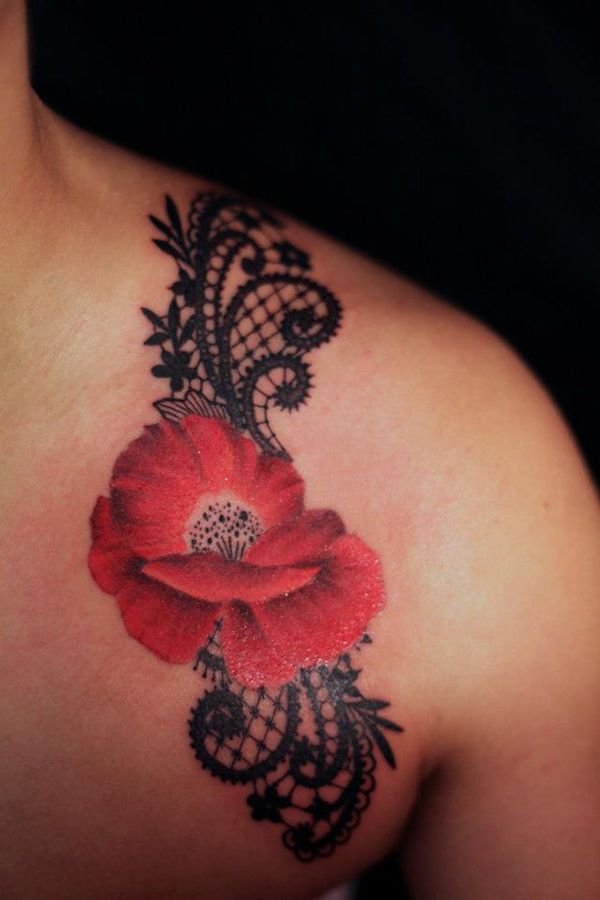 Via 55 Awesome Shoulder Tattoos | ...
If you're going with black lace, a great red flower goes with it really well.
16

Strip of Lace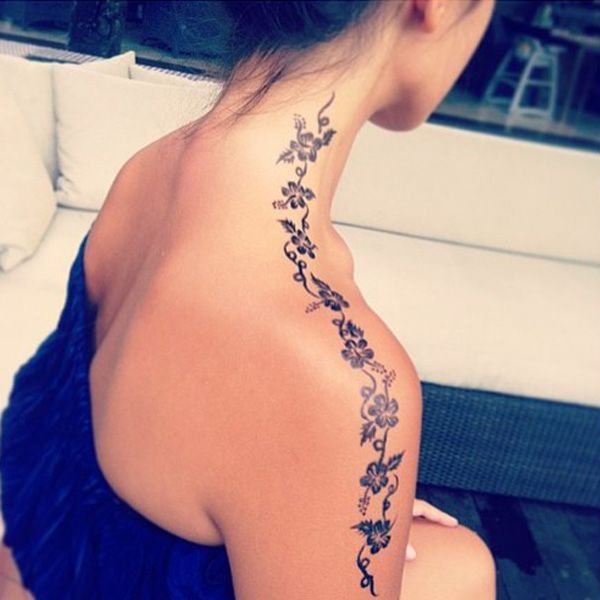 Via 55 Awesome Shoulder Tattoos | ...
The touches of lace here are tiny, but you could definitely have your tattoo artist make them bigger.
17

Purple and Blue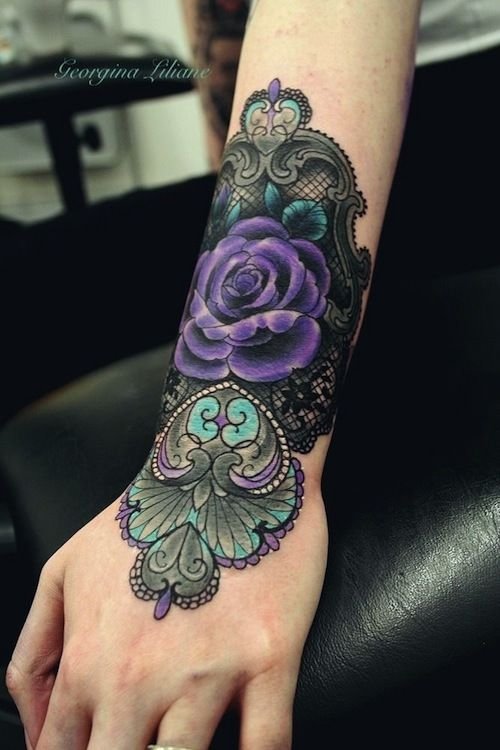 Via Lace Tattoos
Do you love the colors of this tattoo as much as I do?
18

Down the Arm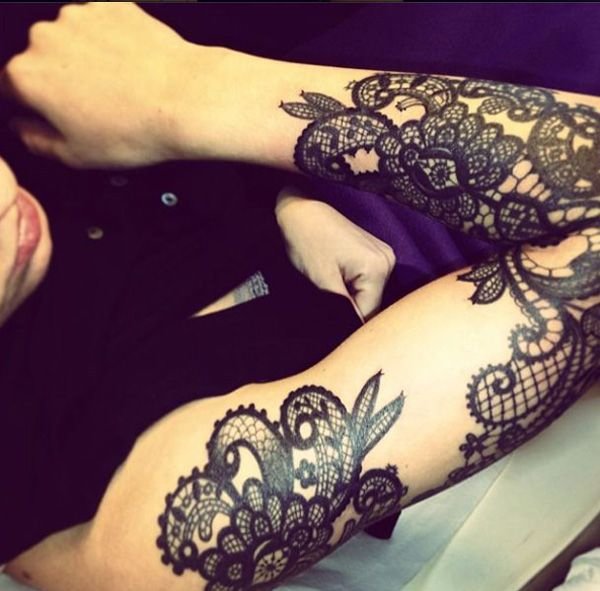 Via 45+ Lace Tattoos for Women ...
A lacy tattoo running down your arm is really awesome looking.
19

Heart of Lace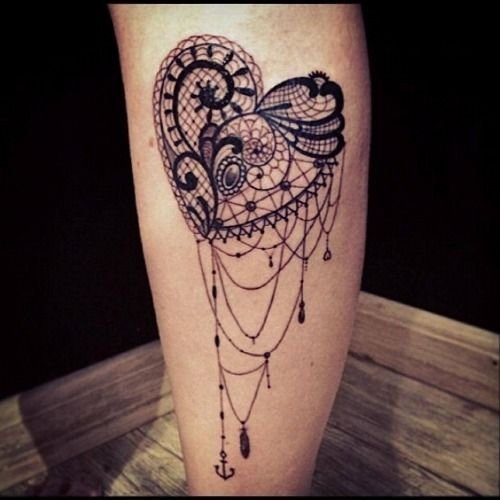 Via lace tattoo on Tumblr
A heart made of lace is a great choice if you want something feminine.
20

Garter Belt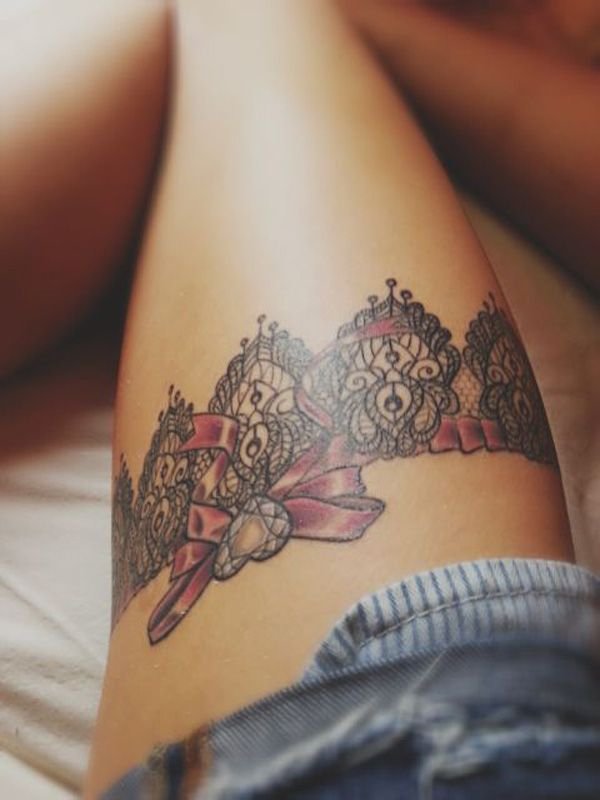 Via 45+ Lace Tattoos for Women ...
Who needs a real garter belt when you can just have one tattooed on?
21

Ankle Placement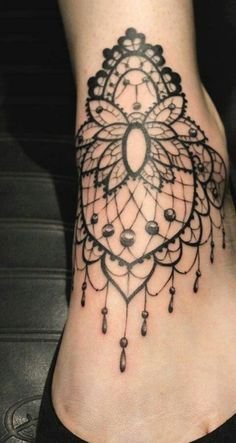 Via Best Foot Tattoo Designs - ...
Your ankle or the top of your foot make a good place to have your ink done.
22

Hyper-realistic Tattoo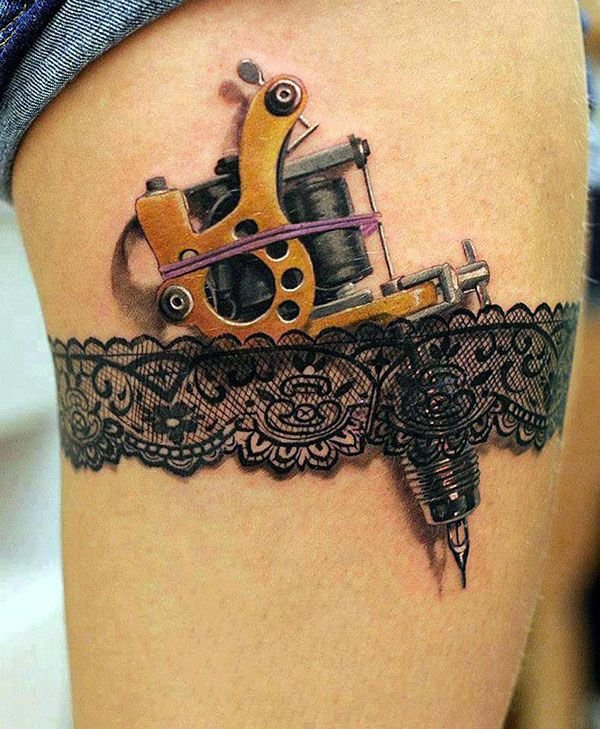 Via 40 of the most hyper-realistic ...
Whoever did this tattoo has some mad skills. It looks like you could reach out and grab it.
23

Bracelet of Lace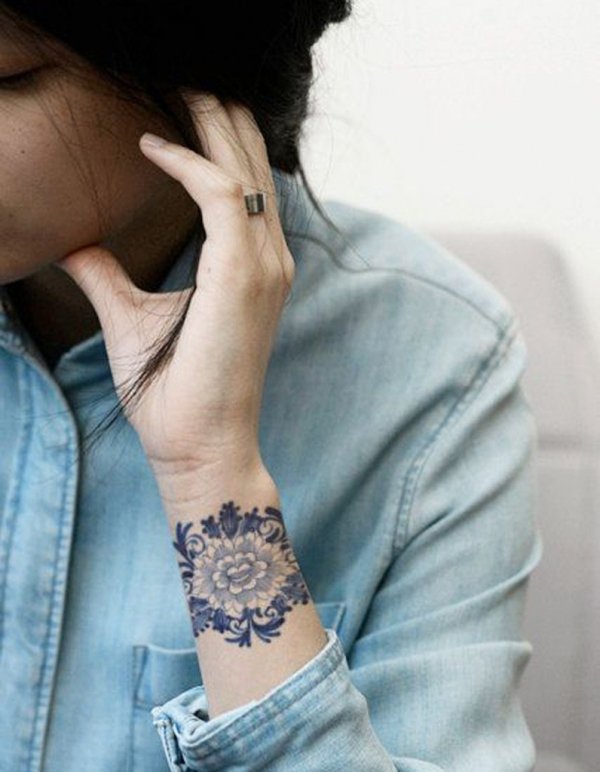 Via Idée tatouage : une manchette ...
You'll always be accessorized if you get a lacy tattoo around your wrist.
24

White Ink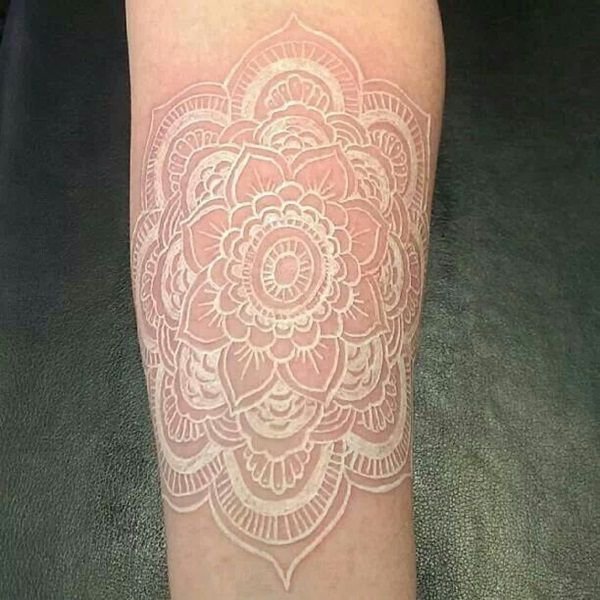 Via 35 Best White Tattoo Designs ...
White ink is a trendy thing in the tattoo world right now. What do you think of it?
25

Rib Tattoo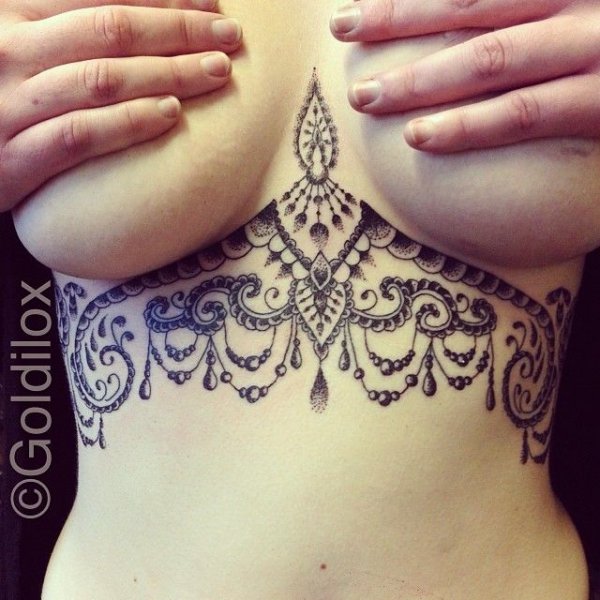 Via Sign up | Tumblr
If you want a tattoo that isn't on display for the whole world, this chest placement is a the ideal choice for you.
26

Colored Lace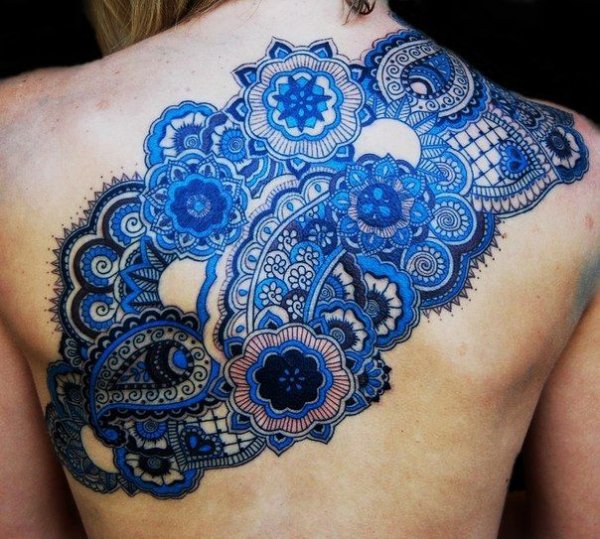 Via Tattoo Art #26
If you prefer some color in your tattoo, have the lace done in your favorite shade. I love this, don't you?
27

Fleur De Lis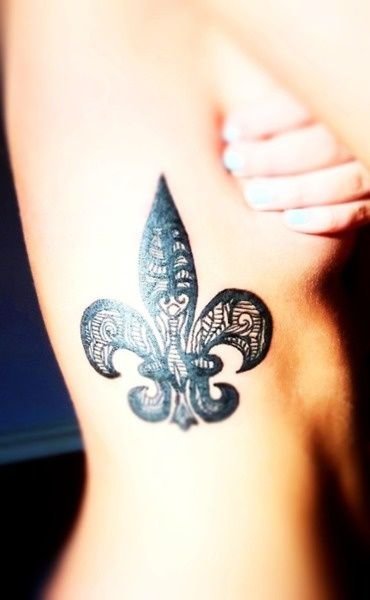 Via 50 Mindblowing Tattoo Designs For ...
If you have a symbol that means something to you, have it inked in lace for an unforgettable tattoo.
28

Thigh Tattoo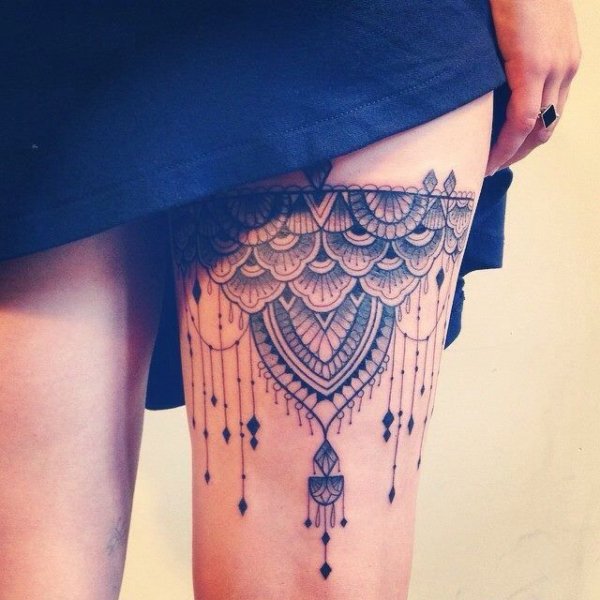 Via Long legs and Tattoos | ...
This is another tattoo that you can show off only when you want to.
Do you have any tattoos? I do, but none of them are lacy. Did you see one you must have?
Please rate this article