If you're addicted to ink, you should consider these tattoo ideas for Disney lovers. Whether you're a fan of the films or the amusement parks, you'll find something that you adore. There are so many options that it's impossible not to fall for at least one. Before you head to the parlor for your next appointment, consider these tattoo ideas for Disney lovers.
Table of contents:
1

Hidden Mickeys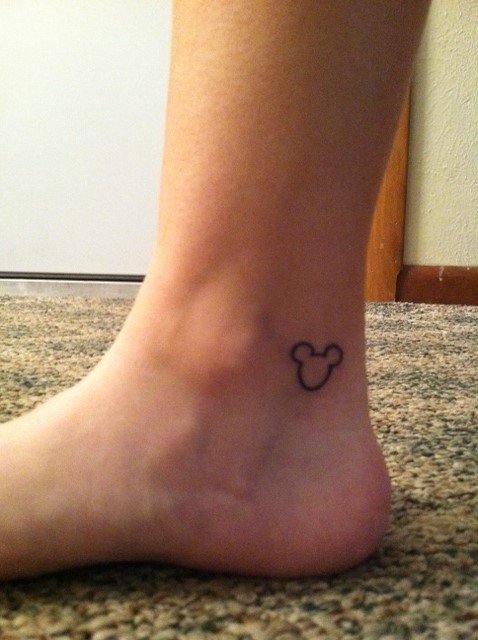 If you know all about Disney, you're aware that there are hidden Mickeys scattered throughout the amusement parks and films. What better way to show your love than to have your very own set of ears? It's a small, simple tattoo that you could fit on any part of your body. This is one of the best tattoo ideas for Disney lovers, because everyone will immediately know what it represents. Plus, it won't require coloring or an extra long tattooing session. You'll get it done quickly, but you'll have it forever!
2

Magical Meanings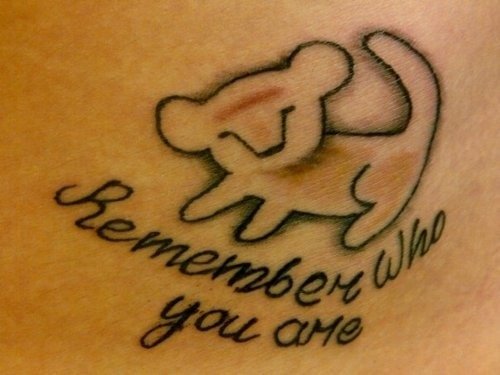 Disney isn't all fun and games. Their movies are filled with meaningful, inspirational quotes. Pick out your favorite and make it into your next tattoo. If you want everyone to realize it's Disney related, get a picture to match. It's a cute way to pay homage to your favorite film.
3

Fabulous Font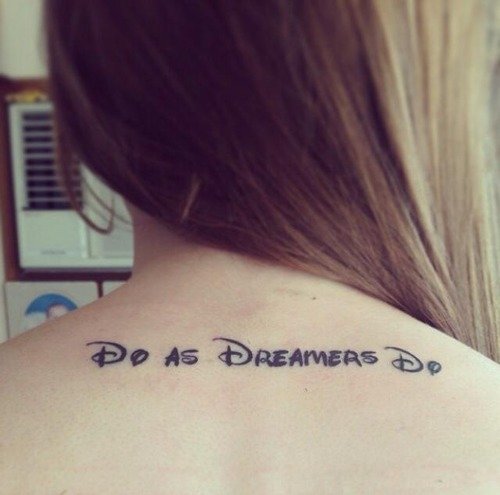 Use whatever words that you want for this tattoo! They could reference Disney or something completely unrelated. You could get song lyrics or use your own creative words. As long as you use this font, it's clear that Disney holds a special place in your heart. Why not try typing out your potential tattoo at urbanfonts.com to see what it would look like?
4

Traditional Twist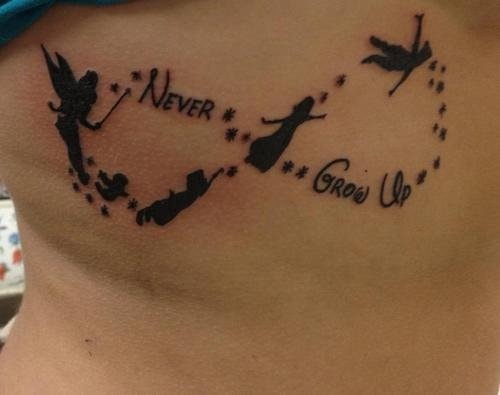 If you've always wanted an infinity tattoo, why not spice it up a bit? Add some flavor with your favorite Disney characters. It will make your tattoo unique. You don't want to have the same exact thing as everyone else, do you? Twisting traditional tattoos is a great way to get people talking.
5

Two in One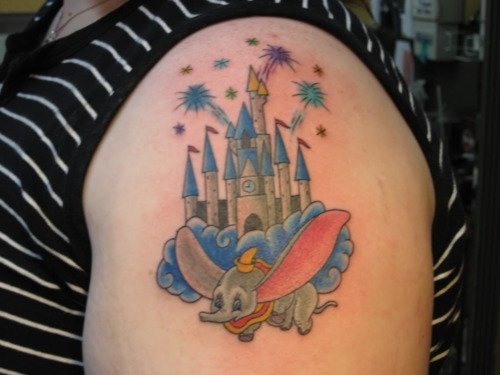 If you can't choose between the movies and amusement park, get a tattoo that incorporates both elements. A drawing or silhouette of the Magic Kingdom is the best representation of the parks. Add a well-known movie character, like Dumbo, to the picture and what a sight to see! There are hundreds of different combinations to choose from. Just think about what you like the best, and draw ideas from your heart.
6

Royal Romance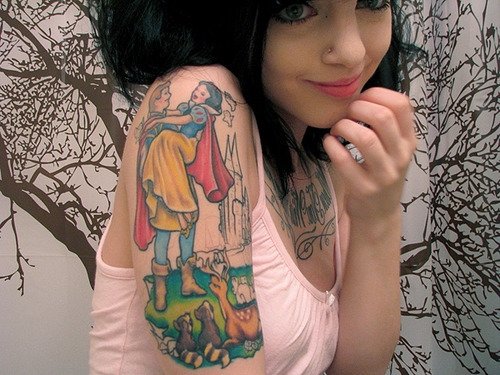 There's no denying Disney's love of romance. There are plenty of princes and princesses that you've looked up to since you were a child. If you're bold, you can get an elaborate tattoo that depicts your favorite couple. Make sure you think this one over before you go through with it, because it's a huge commitment. This tattoo is only for the die-hard Disney fans.
7

Cutest Couple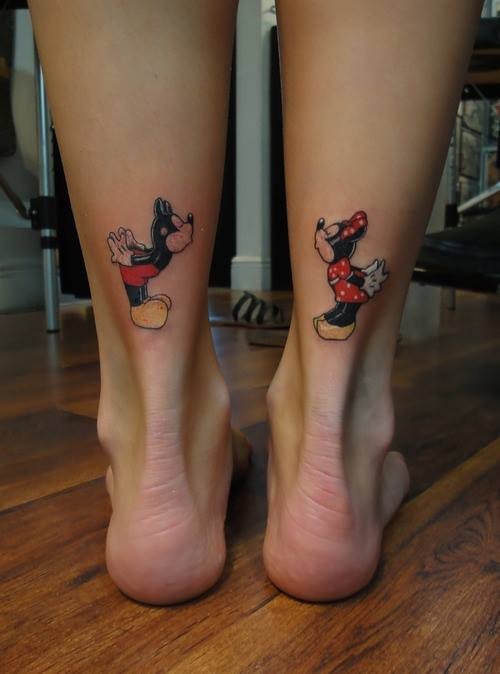 Royal romances are nice, but the best love story of all is between Mickey and Minnie. Why not get a tattoo of the two of them? You have two legs, two feet, and two wrists that would work perfectly for this type of tattoo. Get Mickey on one side and Minnie on the other. The cuteness is undeniable.
Tattoos are the perfect way to declare your love. Do you have your very own Disney tattoo? If not, is there one that you're planning on getting?
Please rate this article