Hot 🔥 Trend Alert 🚨 : How to Celebrate 🎉 Friendsmas 🎄 ...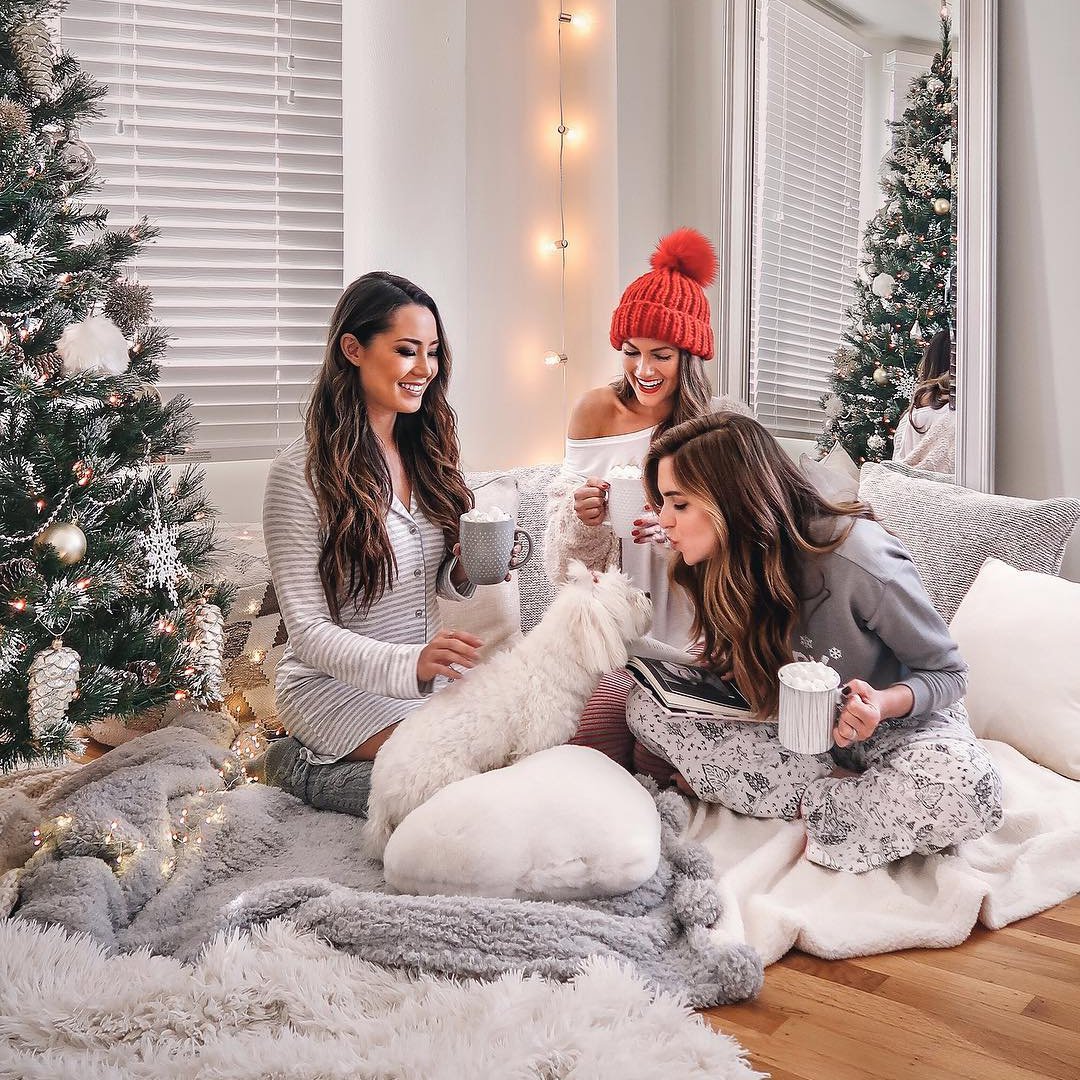 We've all been to Friendsgiving dinners, so why not throw a party in celebration of Friendsmas? Yes, you read right, Friendsmas! Now you just need to know how to celebrate Friendsmas.
This could be celebrated a few days before or after Christmas celebrations with the fam, depending on your and your friends' schedules. Now, you must be wondering how to get started on adding this new memory to finish of the year with a bang. Luckily, I'm a Friendsmas expert and I'm here to help! Let me roll up my sleeves and reveal these killer tricks I've learned over the years about how to celebrate Friendsmas.
1.

Decorations… Everywhere!
This is supposed to be the goofiest, carefree party, the total opposite of your traditional Christmas dinner, with all your friends this year. That being said, it's important to make sure it looks like Christmas threw up all over the party space. Silly Santa hats, drunk reindeer stickers, elf costumes, colorful garlands, and tinsel should fill the room wall to wall. Let your imagination run wild! That's one of the best answers for how to celebrate Friendsmas.
Last year, my friends and I did a Supreme Ugly Sweater Party, just to give an example. Since it's all about having a crazy good time, you can shoot for the stars and do a Space Pajama Christmas Party or even have an Under Da Sea theme. There are no rules, don't forget that! As long as it's something everyone can agree on and can whip up a costume to go with it, it doesn't matter.
3.

A Pot Luck of Cavities!
Just like Friendsgiving, everyone should be able to bring a treat. But, this one is for the diehard sugar fans. It could be milk and cookies, hot chocolate and marshmallows, a whole gingerbread house, a pie or a nice theme cake. Even though we're bringing out the little kid in all of us, you can even have drinks like wine, pina coladas, daiquiris, blue Hawaiians, and other sweet cocktails - because it's a cheat day on steroids!
4.

Have a Merry Good Time!
Sometimes life doesn't always give us a chance to be as goofy and carefree as we'd like to be. This holiday season is our chance to let our hair down and be our natural silly selves. Forget subtly and tradition. Just let loose and be yourself with your closest friends. It's a chance to try something new and, if you love it, maybe you'll become an advocate for Friendsmas too! There is no better combination than friends, games, music, treats, and drinks. Oh, and don't forget the costumes!
{{#comments_count}} Show Commnents ({{comments_count}}) {{/comments_count}}