One of the best things I remember about my dad was all the fun ways to wrap your gifts during Christmas that he taught me, or any time of the year, for that matter. My dad had such a great sense of humor, and that jolly demeanor of his still makes me laugh out loud to this day, despite the heartache I have from missing him. My dad took giving gifts as an opportunity to spread that cheer however he could, including right down to how he wrapped his gifts each year. Check out these unique,and pretty clever, fun ways to wrap your gifts and watch your recipients smile, laugh out loud, and just look at you like you're crazy! Either way, it makes for a fun time during gift-giving season!
---
1

Newspaper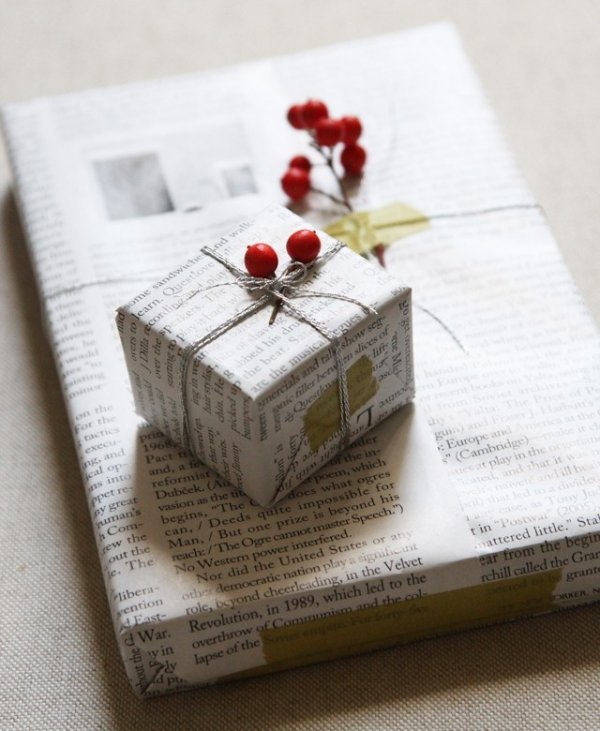 One of the best ways to wrap your gifts to make someone smile is to wrap it in newspaper. My dad did this on purpose every year because people gave him a hard time about being frugal, also known as cleverly cheap, and he took it with a grain of salt. So, for his gifts, he wrapped everyone's in newspaper to prove to them he really could be frugal, even though he bought them really nice gifts. Oh, and by the way, newspaper actually makes great gift wrap if you're broke!
---
2

In Multiple Boxes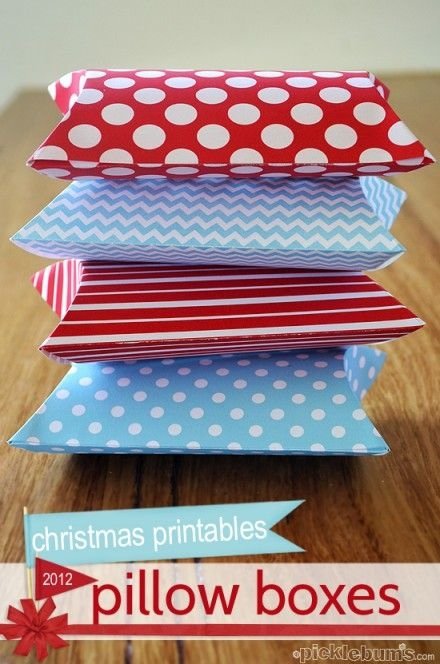 Another trick that we've always used in our family to get a good laugh out of everyone is to wrap our gifts in multiple boxes, layering them from smallest to largest. For instance, if I bought a small ring for my mom, I'd wrap it in the original box, then a shoe box, then perhaps a box just a little bigger than that, and one more bigger than that. It makes for the funniest opening experience and they're so excited to actually get to the gift they can't stand it.
Trendinig Stories
More Stories ...
3

Add Hints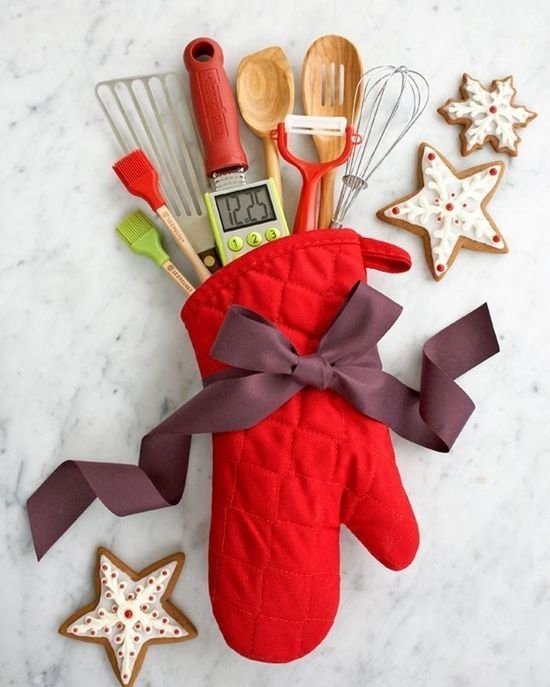 Another fun way to wrap your gifts is to add hints throughout the wrapping experience if you use the multiple box method. Perhaps in each size box you add one small hint about why you got the gift, how they'll possibly use it, and what they might do with it. It's like torture and fun trivia at the same time, and much more fun than just ripping open a small gift box.
---
4

Hide Gifts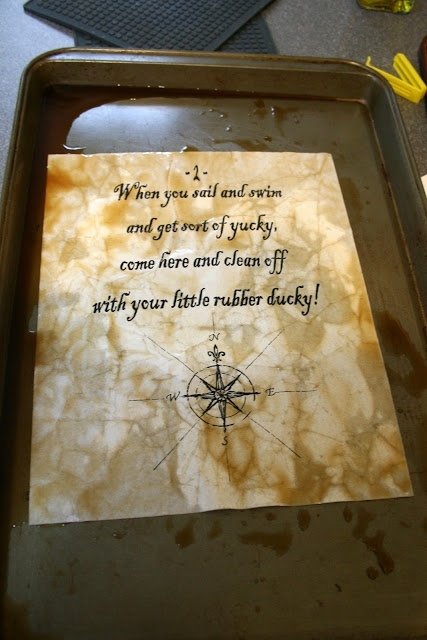 Another fun trick my Dad would do when we were kids was to wrap a fake present and inside we'd find a clue about where to look for our actual gift. It was never anywhere too hard, but we always enjoyed this little scavenger hunt and it made things so much more fun.
---
5

Bubble Wrap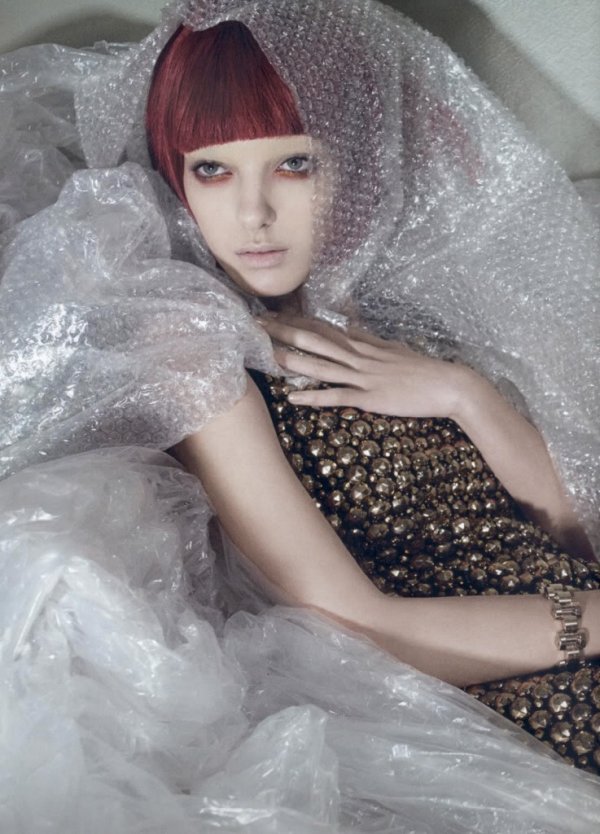 Okay, I've never had anyone use this trick on me, but I've seen it done, and it's pretty funny ( and slightly tacky ) at the same time! You wrap gifts in bubble wrap, which is extremely hard to get into once it's taped. If you have someone who appreciates pranks, try this tip on them, they will love it!
---
6

Gag Gift First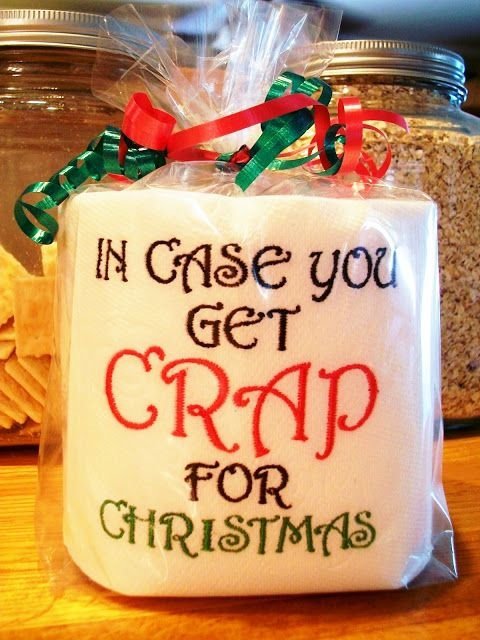 Another funny thing my Dad always did when he wrapped gifts was every few years, not every year, he'd hand us a gag gift first and wrap it really nice so we never suspected anything. He would have the most serious look on his face as if nothing was up and the gift was real. Then, we'd open it and try to look thankful, but seriously wonder if this was our real gift. Then, he'd surprise us with our real gift instead. This is fun to play on siblings and such, or even a parent if you want. They'll want to ask if the gift is really their gift, but will most likely just say, "Uh, thanks!" Then you can surprise them with the real gift and all have a good laugh!
---
7

Confetti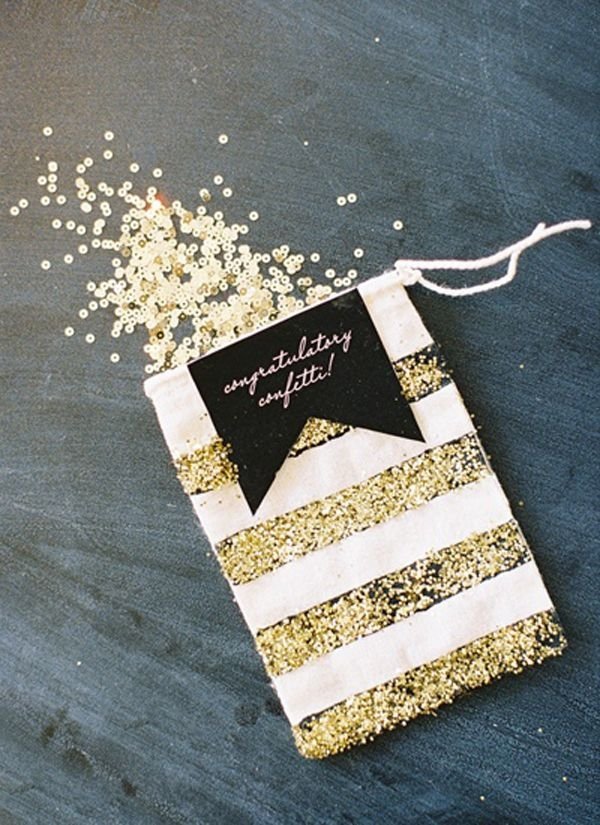 This one is one of my favorite gift wrap ideas to use, not because it's a cruel trick, but because it's fun, pretty, and slightly messy. Inside your box with your gift, cover it with sparkly confetti so when they open it, it shimmers down out of the box. You can also use shredded paper and get the same effect.
I always spend a lot of time wrapping my gifts with pretty bows and perhaps add a special ornament on the box too, but if you're wanting to up the humor content of your gifts, try these fun ways above Do you have any fun ways you like to wrap your gifts?
---
Comments
Popular
Related
Recent