Spring would have to be my favorite season, so I love finding fun ideas for Spring! Flowers blooming, bees buzzing, birds chirping in the trees... ah! What a life! Anyway, with Spring comes great opportunities to have fun. Here are seven fun ideas for spring that I plan to try!
---
1

Plant a Unique Flower Bed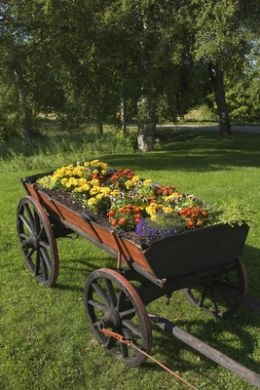 You can "upcycle" just about anything that will hold dirt into a gorgeous, unique flower bed. This is a wonderfully fun idea for spring! My grandmother used to have old tires filled with dirt and pansies every year. I have also seen old boots turned into cute containers for "hens and chicks" and even old bed frames turned into lovely flower beds! Use your imagination to make your yard unique this spring.
---
2

Build a Birdhouse View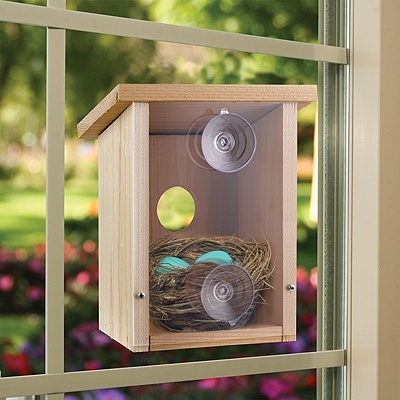 This is so neat! Attach a birdhouse (with the back removed) to strong suction cups to a window in your house. When a Mommy bird comes around, looking for a place to lay her little baby eggs, you will get the unique opportunity to watch the growing process of the baby birds as they hatch and become adult birds! I love this idea!!
---
3

Spring Picnic Date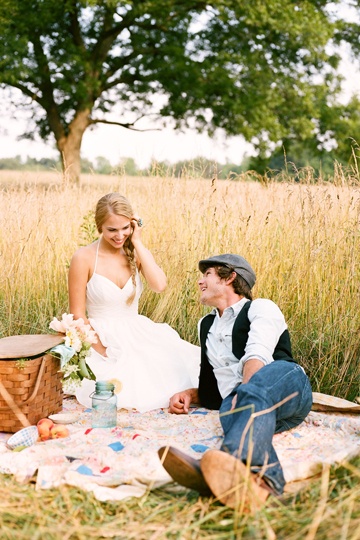 Spring is a season of romance, and what better to celebrate Spring romance than with a romantic picnic in the park? Smell the green grass... take in the sunshine... oh so nice! What a wonderful moment to spend with your man!
---
4

Light Bulb Hanging Vases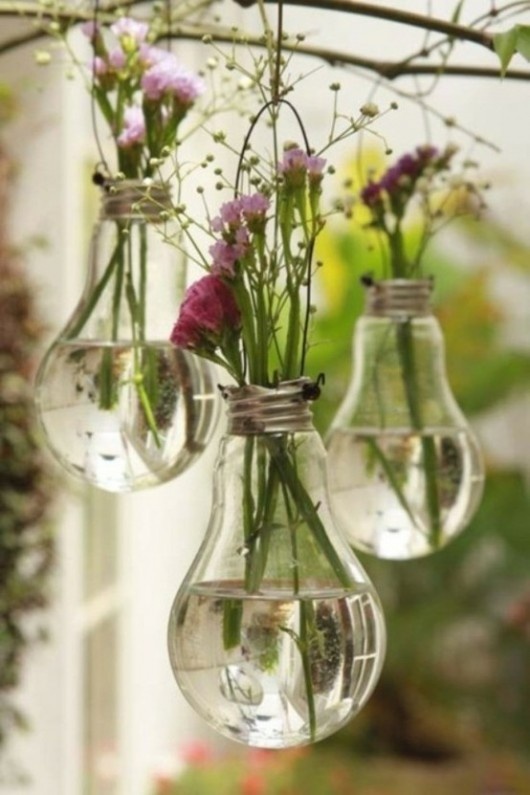 Empty out light bulbs of the filaments and all and rinse them all out. Attach some wire for hanging, fill with some water and put in a few flowers. These are great for decorating for your spring get-togethers out on your patio or in your yard. So pretty!
---
5

Outdoor Tile Scrabble Board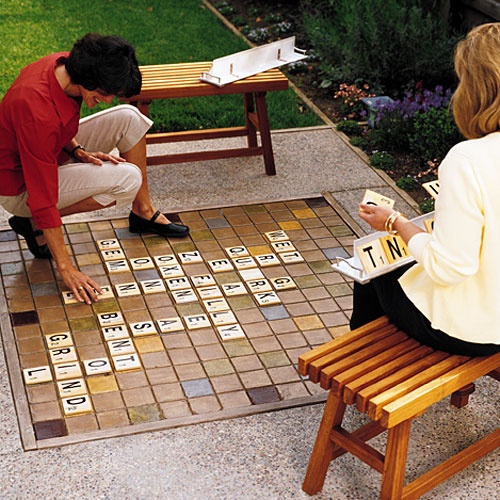 I am in love with this idea! Tile an area in your yard, maybe in a sitting area or something and right in the center, and add a Scrabble board. You will also have your letter tiles that you can design on plain white or light brown tiles. Fun evenings by the fire pit and playing Scrabble with your friends! This is so incredibly neat!
---
6

Framed Moss Nest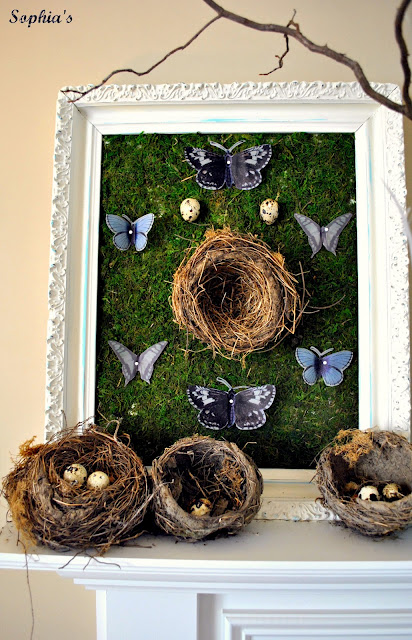 Take a frame, buy some of that moss like cover stuff (you could buy moss table runners at one time), pin to the back of the frame, pin your birds nests and butterflies and you will be Spring decor ready! How pretty!
7

Cinder Block Flower Wall

Use your imagination to build a wall, allowing for holes to fill with dirt and flowers. I like the idea of lining a sitting area with a wall like this. You could plant greenery and even spots of colorful plants here and there, leaving a small area open as a "doorway" in one area. In fact, if you made a little area, sectioned off with a wall like this, and tiled the inside, adding a tiled scrabble board and a fire pit, it would be heavenly! Ooo! I'm getting so excited for my own future projects!
Spring is a time for new beginnings, and what better way to create some new beginning than with some projects like these in this article? These fun ideas for spring will keep you on your toes and help give you many great ways to spruce up your place. What do you think? Do you like these ideas? Do you have better ideas for fun spring projects? I would love to hear what you think!
---
Comments
Popular
Related
Recent