Whether you work from home or have an office for doing bills and keeping papers organized, it is always great to have fun home office accessories. They make work seem a little brighter, and if you are having a bad day they will put a smile on your face. Although work may seem like a serious endeavor, there is no reason you can't have some fun home office accessories like these wonderful finds from ModCloth.
---
1

Alma Otter Tape Dispenser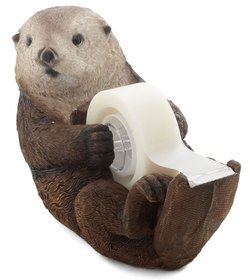 Don't you think this tape dispenser is adorable? I know I would smile every time I had to get tape if the Alma Otter Tape Dispenser was sitting on my desk. Not only is this one of the cutest home office accessories, it is also practical, which is just what you want when you are getting fun home office accessories. Thankfully, there are more just like it that you can add to your home office.
---
2

Memo-saurus Desk Organizer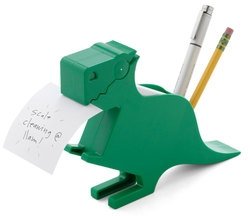 If you loved dinosaurs when you were a kid, you will flip for the Memo-saurus Desk Organizer. This T-Rex office accessory holds pencils and comes with a sticky note pad. It is perfect for keeping your busy life organized and fun, which is just what you need.
3

Sweet Memo-ries Note Pad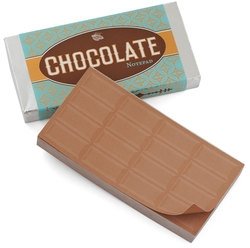 Speaking of note pads, the Sweet Memo-ries Note Pad is perfect for chocolate lovers. It even comes wrapped like a chocolate candy! You certainly won't lose any notes written on this note pad! How could you? It looks like chocolate!
---
4

Sharp Image Pencil Sharpener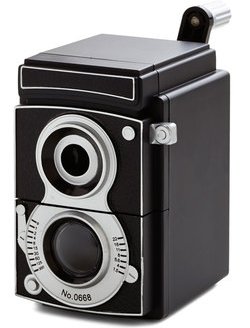 Having a pencil sharpener in your home office is crucial if you use pencils often. If you need a pencil sharpener, the Sharp Image Pencil Sharpener is a great little pencil sharpener with personality. It looks like an old-fashioned camera and works by turning the crank. Also, this pencil sharpener is less than five inches, so it won't take up precious space.
---
5

Jason's Super Power Strip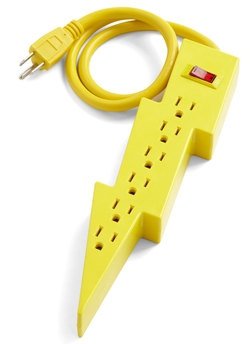 This lightning bolt shaped power strip is a bright addition to your home office. It may even make you feel like a superhero! It certainly looks like a superhero lightning bolt. Whether or not it makes you feel like you have superhero powers, this bright power strip will hold six cords, which is great for all the electronics in your office!
---
6

Owl New Ideas Eraser Set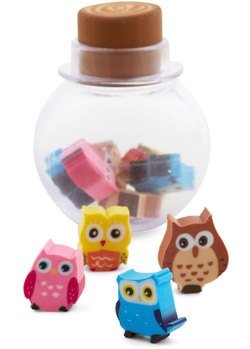 Every so often you get a new idea and have to erase what you wrote. For those times when you need an eraser, the Owl New Ideas Eraser Set is perfect. These little owls are so cute you won't even mind erasing. In fact, you may look for excuses to use these little owls!
---
7

You've Gato a Call Phone Stand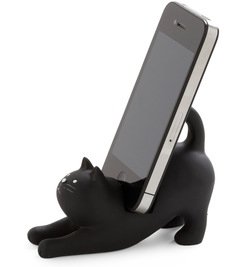 I just love this phone stand! The cat is adorable, and it is a great way to hold your smartphone. You can keep your phone in this cute stand when you are not using it, or you can put the phone in the stand when you want to have a hands-free phone call. Either way, you will get to use a very cute phone stand.
Every home office needs to have a few fun accessories. They keep the mood in the office light. These home office accessories are all fun, and they would all add a little personality to your office. Which of these accessories do you want to add to your home office?
---
Comments
Popular
Related
Recent