I don't know about all of you, but my favorite iPhone game applications are ones that look absolutely adorable. Just because some of these were designed for kids doesn't make them any less fun for teens and adults! Plus, a few of them are absolutely free to download! So let's raise the cuteness factor of your iPhone by adding some (or all) of these 9 cutest iPhone game applications!
---
1

My Little Pony - Friendship is Magic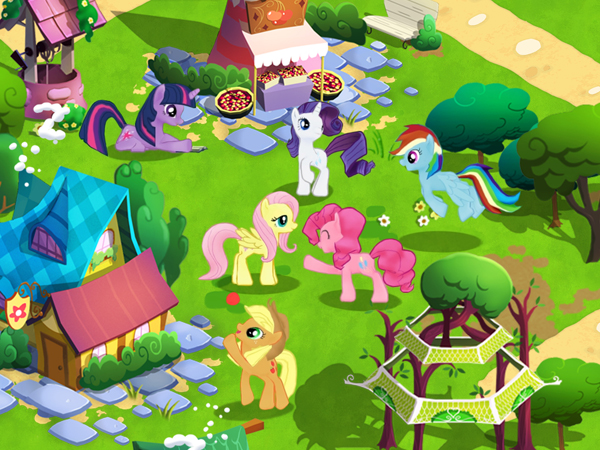 iTunes Download: itunes.apple.com
Android Download: play.google.com
Price: Free
I admit that this is one of the cutest iPhone game applications that I became addicted to for a few months! For those of you who love simulation games that involve building towns and unlocking characters, then you will be sucked in just like me! The game involves leveling up your ponies by playing mini games, collecting elements of harmony gems, and expanding your town. It's available on both iOS and Android devices, which is great because you can connect with your friends to visit their towns and give each other gifts!
---
2

Pug Run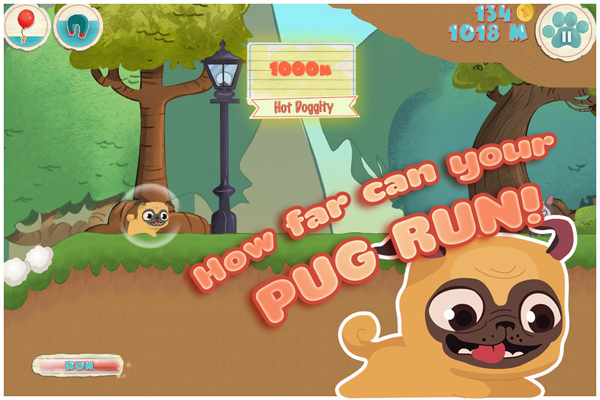 iTunes Download: itunes.apple.com
Price: $0.99
This is definitely a MUST for any pug lover! (I mean, who isn't?) Pug Run follows the adorable pug named Bogart, a pencil sketched pug drawn by a small boy, who is determined to come to life! In the game, Bogart awakens and begins to run toward the boy, only to find The Void slowly creeping up behind him to stop him in his tracks. See Bogart's world change from black and white to color, as he runs closer and closer to the boy.
3

Tiny Wings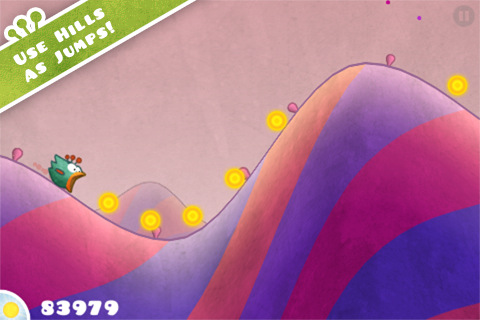 iTunes Download: itunes.apple.com
Price: $0.99
In this game you will take control of an adorable little bird who has always dreamed of flying but can't due to his tiny wings. Luckily his world is full of beautiful hills that you can use as jumps! There are two game modes: "Day Trip" and "Flight School," and a ton of achievements to unlock! Tiny Wings was chosen as the iPhone Game of the Year in App Store Rewind 2011 in Europe and many other countries. It is definitely an addicting game to say the least!
---
4

Tamagotchi L.i.f.e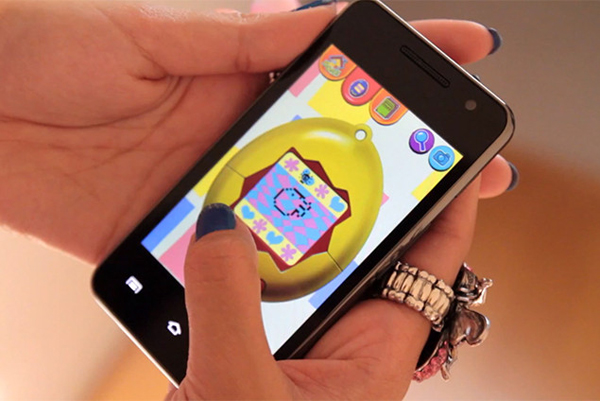 iTunes Download: itunes.apple.com
Android Download: play.google.com
Price: Free
Welcome to my newest addiction! Now we can all relive our childhoods with these adorable retro Tamagotchis living right on our phones! This free application mimics the old handheld Tamagotchis perfectly and even lets you change the wallpaper and device color of your Tamagotchi. You can now feed, play with, and clean up poop from your Tamagotchi just like you remember doing in the '90s! It even vibrates or beeps when your Tamagotchi needs you.
---
5

Mittens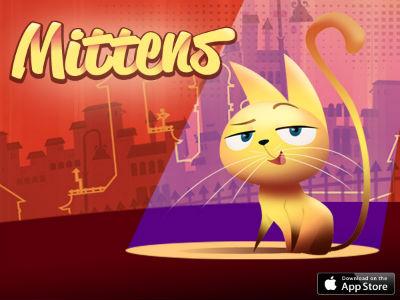 iTunes Download: itunes.apple.com
Price: $1.99
Here's one for all of you kitty cat lovers out there! Mittens is the newest app out by Disney and it is absolutely adorable! Don't let the Disney logo scare you into thinking it's a simple children's game because it's much more than that. You will play as Mittens the cat and travel the world to collect milk, balloons and other gifts to help Mittens win Mia, the girl of his dreams. However, as this is a puzzle game, you'll have to show your smarts by tapping, slicing and dragging objects in each level to collect every present and get Mittens to safety!
---
6

Hello Kitty Kawaii Town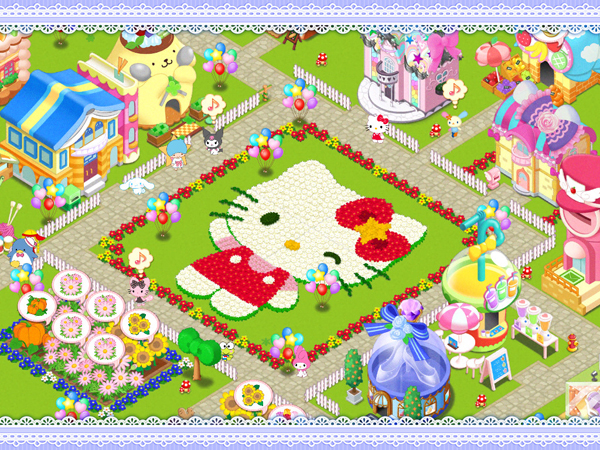 iTunes Download: itunes.apple.com
Price: Free
Here's another adorable town-building application for you all! This time though, it's with Hello Kitty and her friends! In this one you can garden, connect with your friends, and talk with the characters. You can even build shops and have customers visit them! If you love Hello Kitty as much as I do, you will love this game, especially because it's free!
---
7

Bumpy Road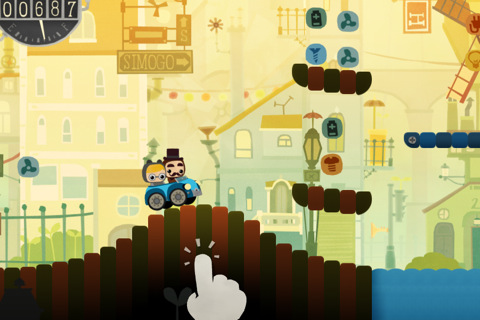 iTunes Download: itunes.apple.com
Price: $2.99
How adorable is this older couple going out for a drive? Use your finger to 'bump' the road with a simple touch and safely guide them on their trip and help them collect the memories of their past. The game is simple but very addicting! It has cute graphics and an adorable story line that led it to being app of the week in iTunes!
---
8

Whale Trail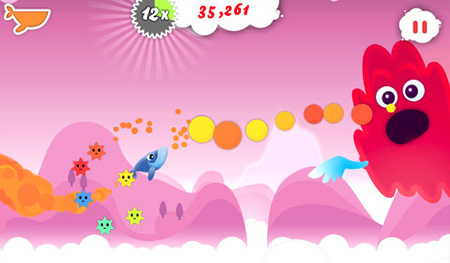 iTunes Download: itunes.apple.com
Android Download: play.google.com
Price: Free in iTunes, $2.99 Android
Whale Trail is definitely one of my all-time favorite games. First of all, the theme song is amazing and hilarious. Then there's the super colorful game play and adorable graphics that make this game even better! In the game you fly as Willow the Whale and collect Blubbles, loop the loop, unlock playable friends, upgrade Willow's skills, smash enemies and meet crazy characters along the way!
---
9

Cut the Rope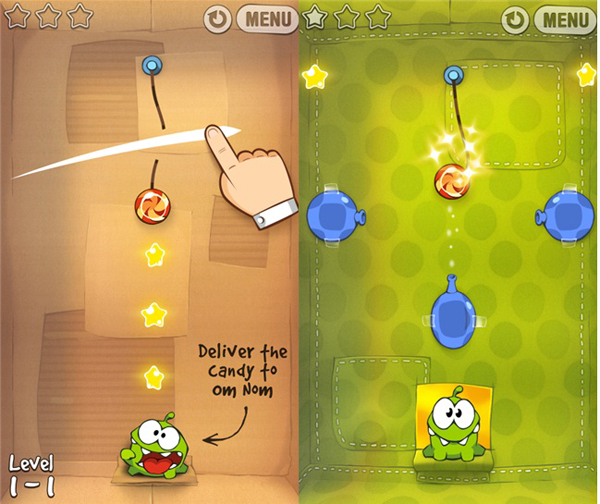 iTunes Download: itunes.apple.com
Android: play.google.com
Price: $0.99
I left one of the most well-known games for last, but it still had to be on this list! What is more adorable than trying to feed a little green critter candy? Not to mention when you miss his mouth, he makes the saddest puppy-dog-eyes you could ever imagine! If you still have never played Cut the Rope, do it now! It's seriously addicting and seriously adorable!
These adorable games will have you (or your kids) addicted to your phone for days! I actually feel that the cuter a game is, the more addictive it becomes for me! What is the cutest game you've played that you fell in love with?
---
Comments
Popular
Related
Recent