Best friends are such a gift in life, and it's important to find ways to surprise your best friend every now and then to remind them how special they are. It's so easy to take people we care about for granted, but nothing makes you feel more alive and joyful than experiencing true happiness with a friend or loved one. Be sure you take time to let those you love know how much you appreciate them. One way to do that is to do small things occasionally to surprise them and brighten their day. Check out some of my favorite ways to surprise your best friend and let me know if you have any ideas yourself!
---
1

Send Snail Mail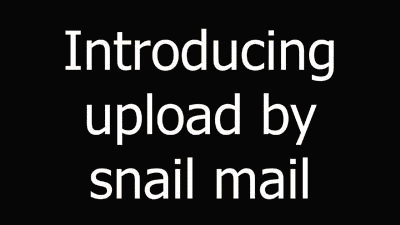 Snail mail is one of the best ways to surprise your best friend of all. Most of us aren't used to getting things snail mail anymore since the postal service is terribly slow compared to high speed Internet and texting options, but reconsider snail mail as a fun way to show your best friend she's extra special. You remember how great it felt to get surprise mail when you were a kid? Give your best friend that same treat and send her a card, letter or small package. You'll brighten her day and give her a reason to look forward to checking her mail more often!
Shahrukh
Shahrukh Tadavi Ne Aapke liye kuch bheja hai ...
2

Lunch Surprise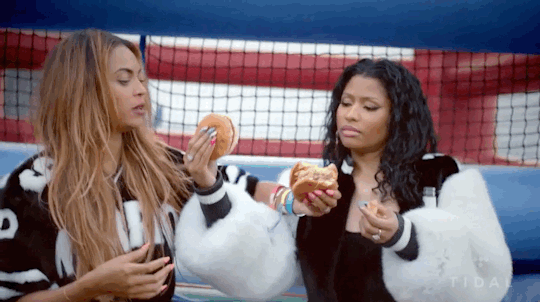 Here's another fun way to surprise your best friend: show up at her work and offer to take her to lunch on her break. Or, perhaps bring lunch to her if she can't sneak away. She'll love seeing you surprise her at work, and it will definitely be better than the break room lunch she's used to!
---
3

A Small Gift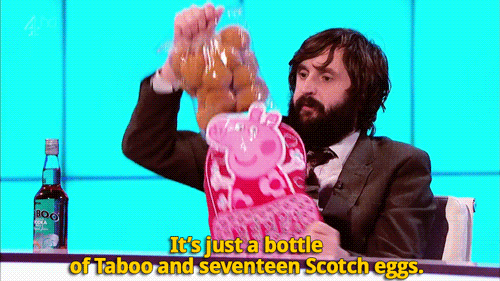 What woman doesn't love a great gift, right? Surprise your best friend and give her a small gift to let her know you think she's pretty awesome. Good examples include a charm bracelet, a book she'll enjoy, something she'll use in her kitchen, or perhaps a meaningful locket. Small gifts are fun for everyone, and when they're from your best friend, they're even better.
---
4

Cook Her Dinner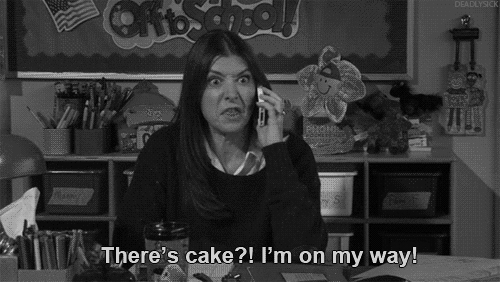 If lunch isn't a possibility, surprise your friend with a special dinner! You can either show up to her house and cook for her, or invite her over where you've already prepared a nice meal as a surprise. Pizza and soda doesn't count here, so really take the time to cook something, even if it's simple and quick. It will mean so much to her you took time to cook, and it will give you both a chance to chat over good food in the process.
---
5

Leave Her a Note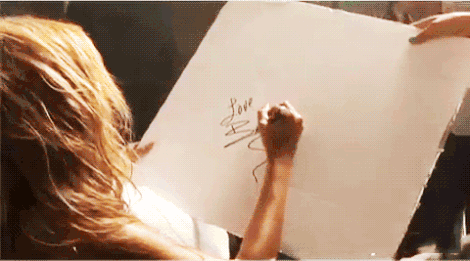 Maybe you're on a tght budget and don't have many cooking skills. That's okay because you can still leave a fun surprise for your friend that will mean just as much. Leave her a note, whether at work, her home or anywhere else she'll be sure to find it. LIttle surprise notes are fun for everyone, and I think they can be some of the best small gifts we give anyone. You don't even have to say too much, just write why you think she's fabulous and how much she means to you.
---
6

Bake for Her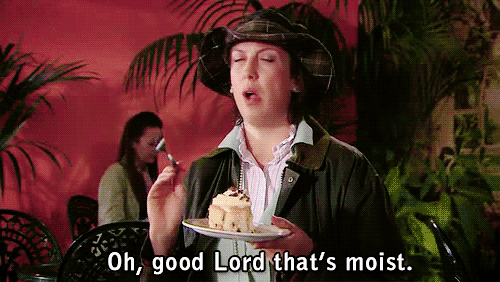 Maybe you're not much of a cook, but you make a mean chocolate chip cookie, pound cake, or even a fantastic raw dessert. Whatever the case, make your friend a treat and surprise her at her home or work. Women love delicious foods, and when they're from a good friend, they're the best thing ever. Plus, they're guilt-free this way too, in my opinion!
---
7

Send Flowers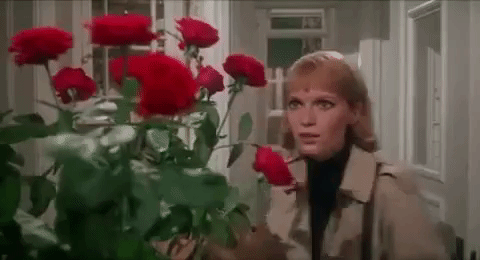 We all know women love flowers, so why not send some to your best friend to show her how special she is? Flowers show you care unlike much else, and even if your friend isn't a huge fan, the thought will send her over the moon, none the less. If she's not a girly girl, then just get her a pretty plant that won't require a lot of care. Remember, it's the thought that counts, and she'll love a good surprise regardless if she has a green thumb or not.
---
8

Edible Bouquet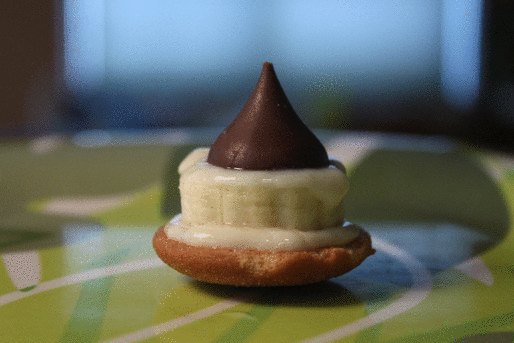 Speaking of having flowers delivered, why not send a bouquet she can eat? Maybe your best friend is allergic to flowers or they simply don't top her list of loved gifts. Send her a bouquet of fruit cut into fun flower shapes and it's just as fun, if not better. After all, who doesn't love to get a tasty treat that she doesn't have to pay for? You might get lucky and she'll share it with you.
---
9

Decorate Her Desk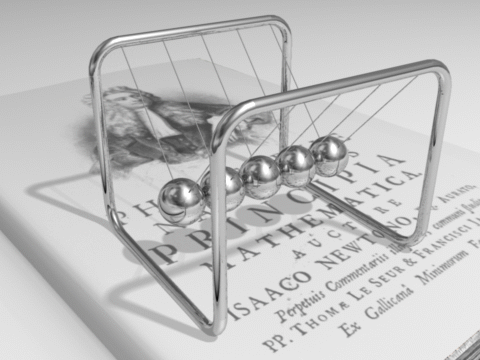 This is a great idea if you and your best friend work together, of if you can get to her desk when she isn't there. Deck it out with balloons, confetti and streamers. Leave a card telling her how great she is and she'll be smiling for weeks. This is fun for your best friend's birthday, but would also work when she's feeling down or just because you want to.
---
10

Drop by with Breakfast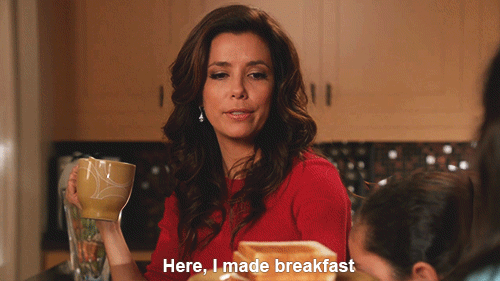 We all know how crazy mornings can be, and many of us make up for it by skipping breakfast. Sound like your best friend? Deliver breakfast to her door one morning and you'll make her day. Drop by with bagels or a latte and a fruit salad. Whatever she loves best! Eating breakfast is a surprisingly easy way to make the whole day better.
---
11

Pick up the Tab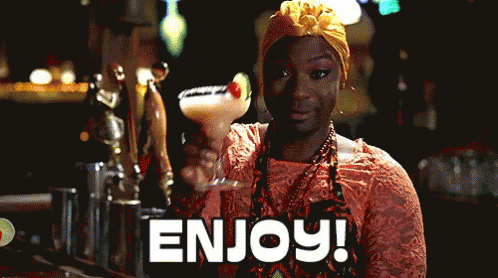 If you have a few extra bucks, surprise your best friend by treating her next time you go for smoothies of coffees. Don't tell her until you get ready to pay, then just go for it. She'll be pleasantly surprised, which will make you feel good. It's only a couple bucks, but she'll feel loved and cared for by your thoughtfulness.
---
12

Clean up for Her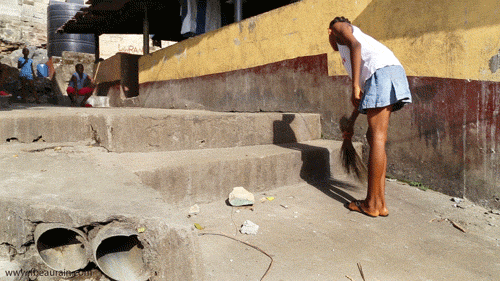 No girl wants to spend her free time cleaning house. Take that as your cue next time you want to surprise your best friend. Head on over to her house and go crazy with the dust rag and vacuum cleaner. This is even better if you have a key to her house and can get the job done when she isn't there. Clear the clutter, scrub the floors and sinks and make the whole place sparkle. She will be so ecstatic, which will make all that work totally worth the effort.
---
13

Dedicate a Song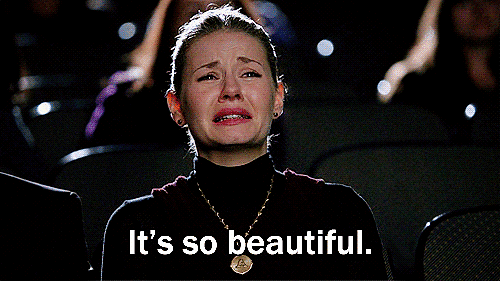 Is your best friend a die hard fan of a certain radio show or station? You know she'll be listening, so call up and dedicate a song to her. It could be a best friend kind of song or you could just pick one that means something to the two of you. Maybe an inside joke kind of song? Your phone will be ringing with her on the other end in no time.
---
14

Find the Perfect Gadget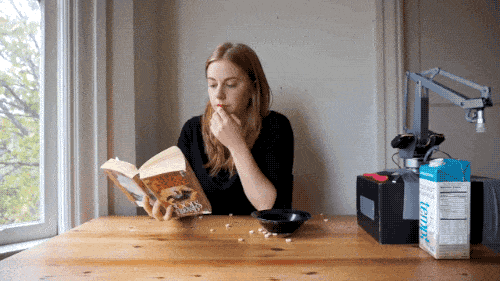 We all have our bugbears ... things that annoy us, or things we find tedious. Somewhere out there, there must be a solution. A great way to surprise your best friend is by presenting her with a solution to one of her life's little problems.
---
15

Surprise Her with a Fun Activity
Plan something fun without letting her know. You know what she likes to do so think of something you know will be fun to do together. It should be something that will make you smile and laugh - a lot.
The best gifts in life don't cost much, but let's be honest, sometimes it's nice to get a small gift anyway, even if they're in the form of letters or food! Take time to show your best friend you care and show her through small surprises just how much she means to you. If you surprise your best friend, what's your favorite way to do so?
This article written in collaboration with editor, Eliza Martinez
---
Comments
Popular
Related
Recent