In a few weeks summer will be over for our kids and right now we're trying to get them back in their routine for going to** school**. But with some children it can be more difficult for them when they hear the words "back to school"; they cry, scream, and even throw little tantrums. We would like to make this process a bit easier on them and even make it fun for them, so what can we do? Maybe one of these 6 Ways to Get Kids Excited about Going Back to School will help your child...
---
6

New Back to School Clothes...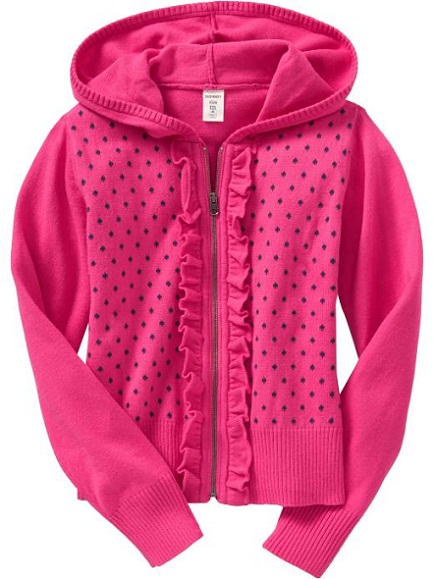 Photo: OldNavyfor $25.00
When kids have new clothes for the first day back to schoolthey feel more confident. Be sensible with clothes that are durable but reasonably priced like this adorable pink polka dot, ruffled hoodie from Old Navy. Your daughter will look pretty as a princess but can still have fun playing in the school yard in something as cute and comfortable as this.
---
5

New Back to School Shoes...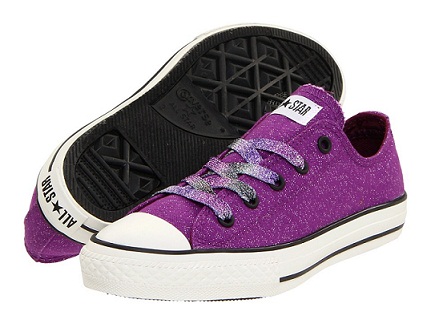 Photo: Conversevia Zapposfor $35.00
With new back to school clothesyour kids will also feel cool and complete when they step into their classroom in a new pair of shoes. This year it looks like the trend will continue for kids who love Conversesneakers like these sparkly purple **Chuck Taylor All-Stars. **With so many different designs no two kids will have the same pair!
Trendinig Stories
More Stories ...
4

New Back to School Hairdo...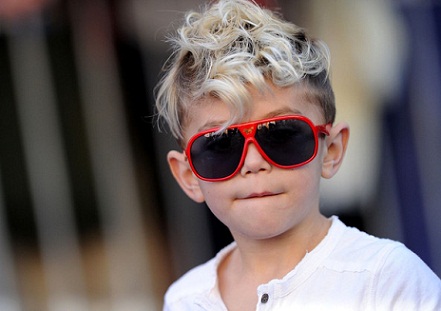 Photo: Fashionism
There is no cuter little boy with a rockin' haircut like Gwen Stefaniand Gavin Rossdale'ssonKingstons, how cool does he look here in his red sunglasses! When you let your kids style themselves they feel like rockstars who can tell their friends, "I picked this out myself!", as they strut around like a proud peacock. Getting a new hairdo for the start of the back to school season can make your kid feel fresh and ready to begin a new day. Will you let your kids style their own hair?
Continue Reading...
---
3

New Back to School Supplies...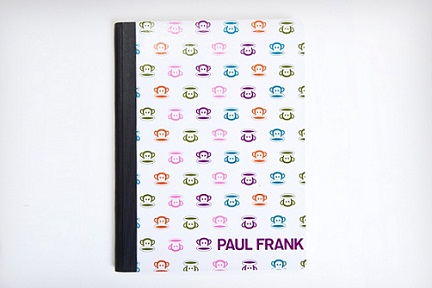 Photo: PaulFrank
Don't just get your kids any notebook, buy them one that will impress their friends and even their teachers like this funky Paul Frankmonkey design! When they have books and supplieswith colorful and unique designs they will feel good about going** back to school** because they will have something that will get their classmates to smile and talk about. No one wants boring accessories!
---
2

New Back to School Lunch Bag...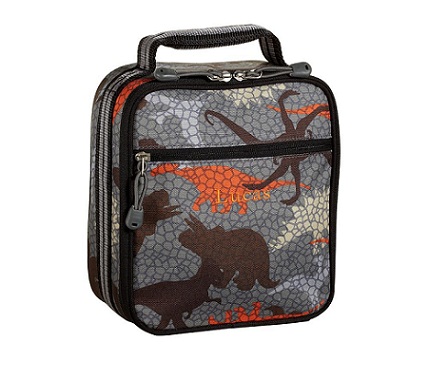 Photo: Potterybarnkids for $22.50
Just like no kid wants boring accessories for back to school, they don't want a boringlunch bageither. Instead of wasting money and paper when you buy brown lunch bags why not get an awesome, reusable bagthat can be personalized with your child's name? There are dinosaurs, soccer balls, skate boards, and even a classic plaid look for the sophisticated kids!
---
1

New Back to School Backpack...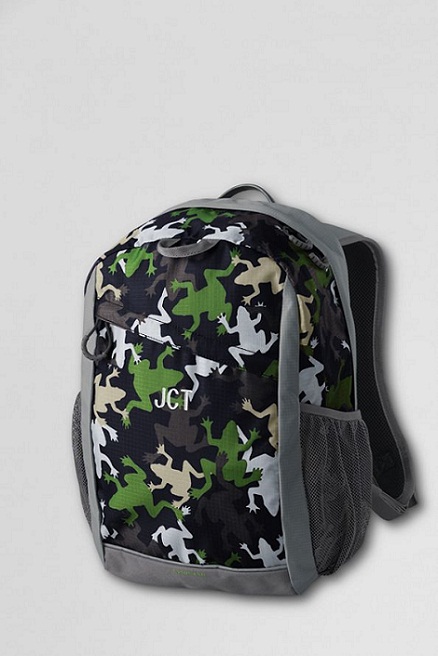 Photo: Landsendfor $23.50
I love these great looking camouflage print backpacks **that are created by frogs, bears, and other fun characters. It's such a creative way to design a camouflage look while giving kids an animal or creature they are familar with. Sending kids **back to school with their favorite items or characterscan help them feel more relaxed and ready to conqure anything!
Remember to let your kids have some say in the choices when you go out for back to school shopping, this way they will feel proud about getting older and starting a new year. But also stand your ground if they pick something that is too bizarre or outrageous for their classroom. Stick to your budget and check with their school to see if there are certain items they need or are not allowed to bring. Have fun and always let your kids be themselves.
How do you get your kids excited about going back to school?
---
Comments
Popular
Related
Recent