The kids are out from school for the summer **and they are already telling you how bored they are. You have already taken them to the pool, gone for a bike ride, and even went to the mall. That's when you look at the calendar and realize there are still 62 days left of summer! Besides the vacation you have planned, here are some great craft ideas **to share with the **kids **that may take up some more of their bored time...
---
6

A Tie-dyed Summer...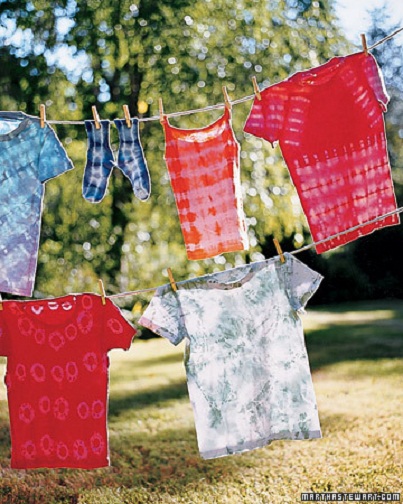 How to Steps: Martha Stewart
I've really been wanting to tie-dye **some t-shirts with my stepdaughters and I think we would all have a lot of fun with it. With all of the different ways to tie the shirtfor different patterns, you could do this project with your **kids **a few times throughout the **summer. Tie-dyemay have started in the 70s but it will never go out of style!
---
5

Yummy Fish Bowl...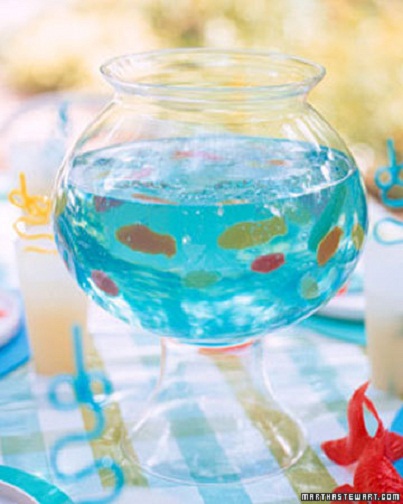 How to Steps: Martha Stewart
Anyone can make **jello **for ahealthy summer treatthe kids will enjoy, but does everyone have **fish **swimming in their jello? What I love most about this yummy dessertis that you can make it even more interesting for the kids by making it in a fish bowl! When their friends come over for a play date they can tell them how they helped their parents make the fish swim!
4

DIY Memory Board...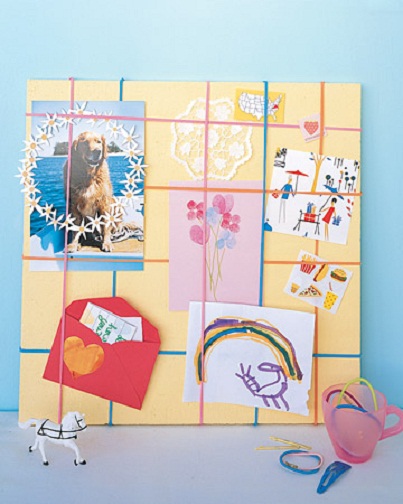 How to Steps: Martha Stewart
Memory boards **are such a great way for your kids to display their drawings, post pictures and postcards, and even put up little things they have collected throughout the **summer. In afew easy stepsthat include a corkboard, some acrylic paint, and rubberbands, your kids will have created their very own memory station where they can enjoy all of the new memoriesthey make.
Continue Reading for more craft ideas...
---
3

SeaShell Friends...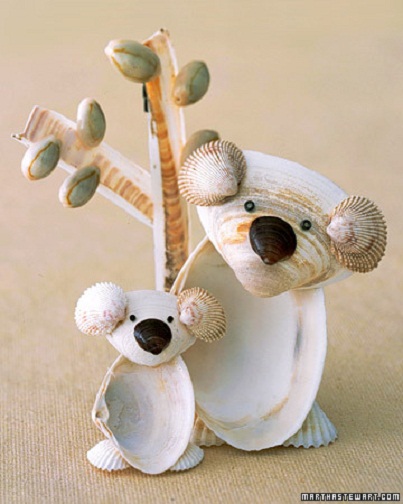 How to Steps: Martha Stewart
When you come home from the **beach **every summer your kids usually have a bucket full of **seashells **they have collected and want to hold on to. But what are you supposed to do with a bunch of shells? Why not make little animals and friends out of them! I just can't get over how adorable these seashell koalasare and how easy it is to tell what they are! Get creative and see what other animals you can come up with. Don't forget to share your ideas with us!
---
2

Colorful Sneakers...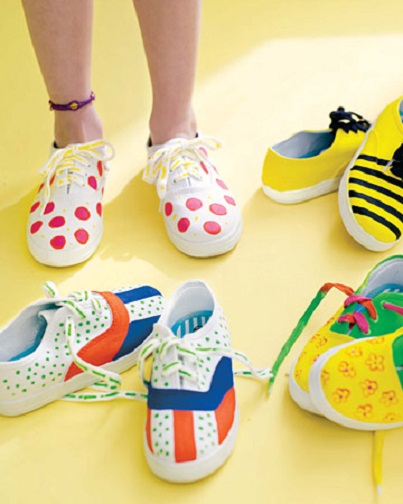 How To Steps: Martha Stewart
Any activitesthat let **kids **use their **imagination **to come up with multiple designs are **crafts **you can get all of your children into no matter what age they are. Instead of heading to the shoe store for designer sneakers, let your kids be the artist and **paint **on **canvas sneakers **with fabric paints of all different colors. Just be sure to let the paint dry for 24 hours before layering colors on top.
---
1

Vacation Keepsake Jars...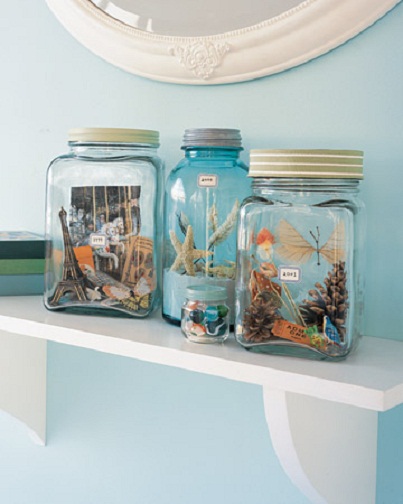 How to Steps: Martha Stewart
This is one of my favorite ideas for **summer crafts **with your kids. These vacation memory jarscan be filled with little trinkets and items fromroad trips, fun in the backyard with friends, camping in the tent with the girl or boy scouts, and just about any memory your children want to put together for others to enjoy. I think this is something I can even see our girls participating in!
What fun craft ideas will you share with your kids this summer?
Photos: MarthaStewart
---
Popular
Related
Recent