Vintage Playboy Collector's Items (plus, Buying into the Trend) ...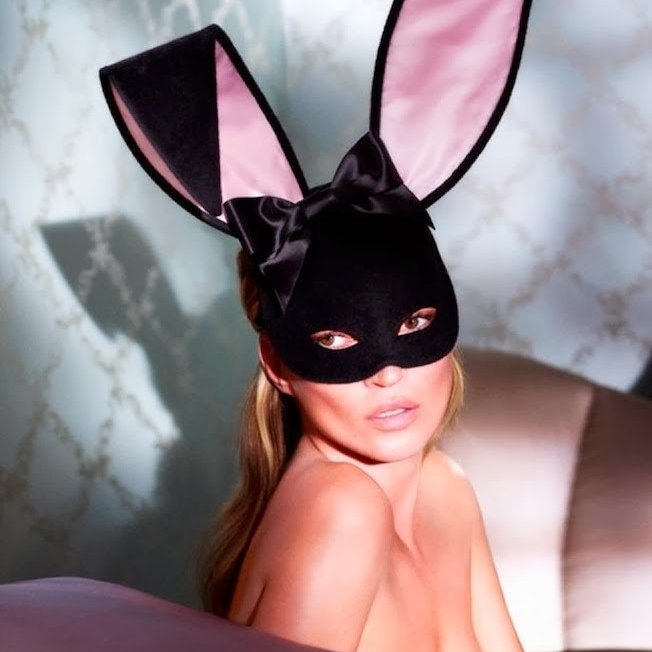 For one reason or another, Playboy has been a part of popular culture in iconic ways. Since it was founded in 1953 by Hugh Hefner, it has grown into one of the most well-known brands in the world and has consistently reinvented itself. Besides the well-known sexy centerfolds featuring the "Playmates", the most recognizable feature of the Playboy brand is the iconic Playboy bunny logo. The black silhouette of a bunny with a bowtie can be found on hats, t-shirts, mugs, jewelry, and has even been the inspiration for tattoos for people of all genders. These items can even be considered collector's items now! Showing off your vintage finds is always exciting, and whether you have been a collector for many years or you are just wanting to purchase a Playboy inspired item, there are many options to choose from.
One of the more obvious Playboy collector's items is the vintage issues of the magazine. While these aren't as practical as they may have to sit in storage or inside of protective plastic rather than being brought out of the house, it can be rewarding to show off your collection to friends and see what people were dressing like, or not dressing like, in this iconic magazine in the mid to late 1900s. These issues can be found at yard sales, antique stores, from online sellers like eBay and they are often priced quite affordably. If getting your hands on the lifestyle magazine that started the sex revolution as we know it interests you, there are many ways to find them and store them to last.
Another option for a collector's item is vintage Playboy posters. These are more practical because you can display them in your home, and if you frame them they can take on a tasteful appearance rather than the teen boys' bedroom aesthetic of the '70s. A vintage Playboy poster is a conversation starter when hosting friends. Playboy posters are an exciting addition to a gallery wall or can stand alone to draw all of the attention. Be prepared to answer questions about which issue the poster is from and who the model is! Even people who aren't into these collector's items like to hear about the history of Playboy.
For wearable Playboy memorabilia, vintage sweatshirts and jewelry are popular options that can be found at a variety of different stores. If it is important for you to get a vintage piece, checking the label and seller will be an important part of this process since new Playboy items are still being made all of the time. Even the new Playboy apparel and jewelry is fashionable and makes a big statement, though, so whether the item is vintage or not it will still stand out in a crowd. Playboy hoodies are common options and come in a variety of colors. You can also opt for a Playboy ring to add a subtle fashion statement to your everyday wardrobe. No matter what you decide on, Playboy's iconic logo and cultural impact makes any Playboy item worthy of collecting.
{{#comments_count}} Show Commnents ({{comments_count}}) {{/comments_count}}