7 Tips on How to Make New Friends ...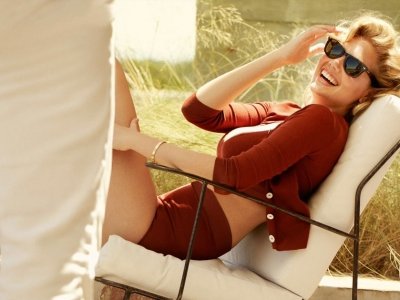 Whether you're shy, just recently moved, or are looking to meet new people, it's important to know how to make new friends. Getting to know new people is life changing – make sure that you choose the right friends by first learning how to be a good friend. Here are some of the best tips on how to make new friends!
1.

Throw Your Fear out the Window
The most important first step on how to make new friends is to first throw your fears out of the window! If you feel even the slightest bit intimidated or scared to make new friends, you are actually creating your own hurdles. People pick up on people's energy: if you enter into a relationship with a fear based mentality, you will give off the vibe that you're not approachable or that you're not willing to make new friends. Be confident!
Small talk can either be viewed as an annoyance or an opportunity. I have some friends who can't stand small talk, whereas other friends who love small talk. I personally really enjoy small talk because it opens up a door to meeting people no matter where you are! I met some of my best friends in line in the cafeteria at school, in the elevator going up to my dorm room, or even walking around in the halls. Small talk is very simple: become aware of your surroundings and comment on them. For example, initiating small talk can be as simple as saying "Hey, I love your shoes!" – you never know where a small talk conversation can lead you!
3.

Join a Club or Organization
This is the easiest and most convenient way to make new friends. If you love cooking, you will be more willing to join a club that focuses on cooking so that you will meet people with similar interests. Ladies, for those of you who are still in school, utilize your school or University clubs and organizations to assist in making new friends.
Knowing that you are special and loved first will boost your self worth and thus encourage you to make new friends. Maybe you're in a group with friends who do not appreciate or respect you; maybe you're moving and were not happy about the move and now feel discouraged. No matter what your current situation, begin by first feeling that you are appreciated and deserve to make a new group of friends who care about you!
Make sure to keep an open mind about the people whom you are about to meet. If you prejudge or expect to meet a "certain type of group," you will ultimately hurt yourself and prevent yourself from meeting new people. Keep an open mind about your future friend or group of friends by being friendly and open!
6.

Get to Know People at Work
For those of you who are working, make sure to take the opportunity to get to know your fellow co-workers. I'm not saying it's a certainty that you will all be best friends, but establishing a "hi-bye" relationship with people first will spark future relationships.
Most importantly, be yourself. Don't ever feel desperate to make new friends because desperation consequently can create a web of white lies to get into a clique. Human beings innately want to impress and therefore it will be tempting to make up stories just to make new friends. Keep in mind that there are a dozen different types of people in this world – you will always find people who are similar to you, so don't ever try to be someone you're not. If you start off a friendship with a lie and attract the wrong friends, you will always find yourself needing to make new friends.
Ladies, no matter your situation, make sure to keep these tips in mind when making new friends. No matter how intimidating and uncomfortable you may have felt about meeting new people in the past, open yourself up to new and healthier relationships this year! How will you make new friends?
{{#comments_count}} Show Commnents ({{comments_count}}) {{/comments_count}}