7 Tips for an Organized Christmas ...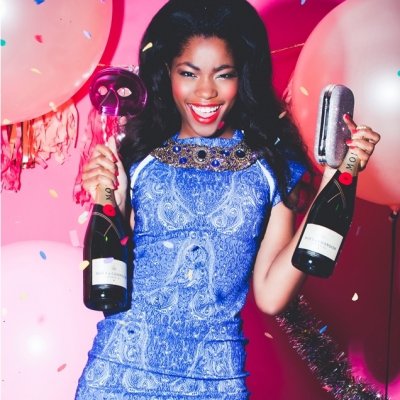 If you are looking for tips for an organized Christmas, then you've come to the right place. If you are looking to cut the crazy out of Christmas and to simplify this wonderful time of year, here are a few very helpful tips on how to cut stress, save money and get organized. They will keep you from being swept up in holiday madness and they will calm the holiday chaos, since getting organized is the best way to ensure you'll have more holiday cheer and less holiday stress. The fact is that nothing can ruin a person's holiday cheer faster than stress. You won't be able to relax and enjoy the festivities if you are constantly worrying about one thing or another. Here are 7 tips for an organized Christmas that you should consider since they will help you enjoy the holidays more:
1.

Simplicity Equals Sanity
One of the best tips for an organized Christmas I could give you is to tell you to try to keep it simple. Don't go over-the-top with decorations, food or gifts because you will not only spend a lot of money on these, you will also feel stressed when you will realize that you can't take care of all these things at once.
Get your family to help you and decide together how you will spend your holidays. Will you go visit your in-laws or your parents? If your answer is yes, then make sure that you take care of all the details of that trip at least a couple of weeks before Christmas.
3.

Bake Things You Can Freeze
In order to keep your cool and relax a bit during the holidays, try to do some of the work that you usually do around Christmas a couple of days earlier. For example, nut breads, bars and un-iced cookies are good bets to make ahead. Make sure that you wrap them well, keep them in your freezer and this way, you will have a gift for that friend who visits you unexpectedly.
This must have happened to you at least once: an unexpected guest shows up bearing gifts and you have nothing to give them in return. In order to avoid that you could buy a dozen boxes of nice chocolates at the start of the holiday season, wrap them individually, store them in a cool place and give them as presents to unexpected guests.
Usually a houseful of guest means one thing: clutter. That's why you shouldn't wait until they are all gone to tackle it. It's good to have a 30-minute house cleaning routine. Just spend a few minutes doing a general pick up around the house and the rest of the time, focus on a specific area.
First of all you should make a gift list so you'll avoid last-minute shopping and all that craziness that you can find in all the stores around Christmas. Next, you should make a budget and decide how much you are willing to spend on gifts, food or any other things that you usually do on Christmas. This will help you stay grounded when the shopping gets frenzied and you will also feel more relaxed.
You shouldn't spend Christmas Eve catching up on wrapping chores. Wrap as you go and use sticky notes because these will help you keep track of gift contents. Have a signature wrapping style because this will streamline the process and you won't feel like you are working the gift wrap station at a busy department store.<****</****r><****</****r>Christmas really is the most wonderful time of year, so get rid of all the stress you've accumulated and enjoy the company of your friends and family members. Do you know any other helpful tips for an organized Christmas? Please share your thoughts with us in the comments section!<****</****r><****</****r><<****</****Sources:<****</****r>christmas.organizedhome.com<****</****r>realsimple.com<****</****r>womansday.com<****</****r>
{{#comments_count}} Show Commnents ({{comments_count}}) {{/comments_count}}