The Natural History Museum in London, 🇬🇧 is recognized as one of the world's greatest museums and is probably unsurpassed for its fauna 🦍 and flora 🌺 exhibits. Every year it holds a competition to find the Wildlife Photographer of the Year 📷 🤴 and receives a host of stunning entries. This is the 52nd year of the competition and here's a selection of the fantastic 50,000+ entries vying for the title:
---
1

Dinner Time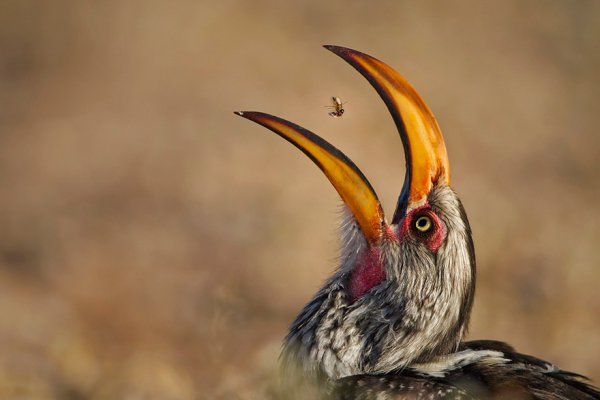 Termite tossing by William Kruger from South Africa
The Southern Yellow-Billed Hornbill was photographed in Transfrontier Park, South Africa.
---
2

Peep-o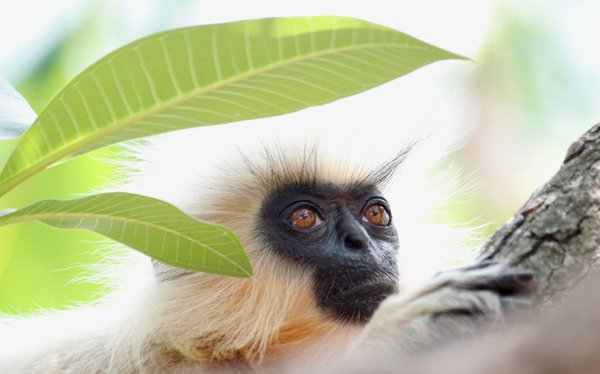 Golden Relic by Dhyey Shah from India
There are fewer than 2,500 mature adult Gee's Golden Langurs left in the wild, mainly living in Northeastern India (Assam) and Bhutan, Gee's golden langurs are endangered. They also find sanctuary near to a temple dedicated to the Hindu god Shiva, which is where this one was spotted.
3

Real Life Fairies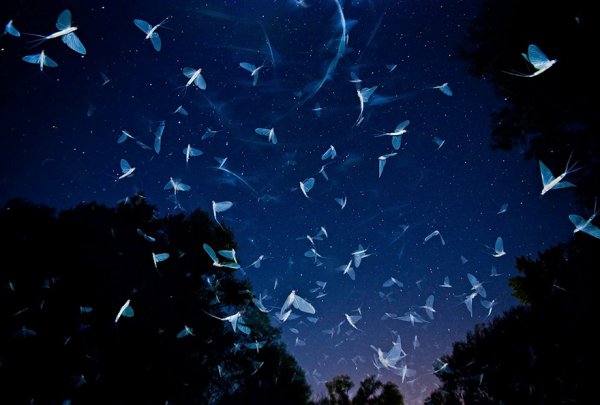 Swarming under the stars by Imre Potyo from Hungary
The chaotic flight of mayflies near Hungary's River Rába. They emerge from their larvae cocoons, mate close to the water's surface and then soar into the sky.
---
4

Net Gain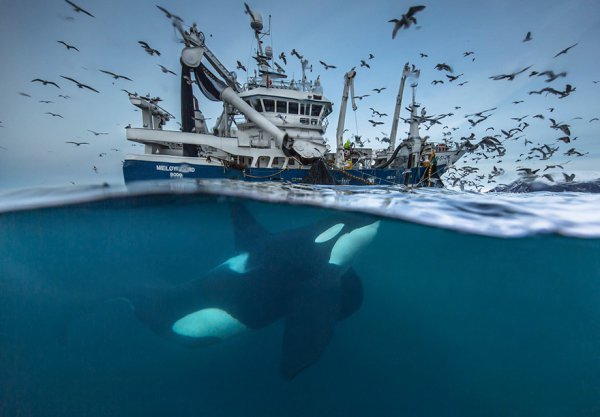 Splitting the Catch by Audun Rikardsen from Norway
Sometimes it's the fishing boats that look for the killer whales and humpbacks and sometimes it's the other way round. They're all hoping to locate the shoals of herring that migrate to the Arctic Norwegian waters.
---
5

Let Me in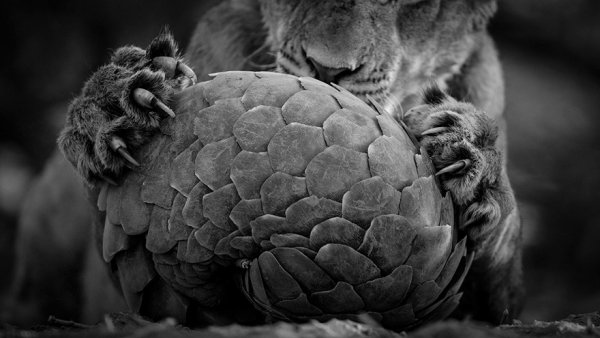 Playing Pangolin by Lance Van Der Vyver from New Zealand
The armour-plated scales of the Temminck's Ground Pangolin are enough to foil the attempts to eat it by the lions of Tswalu Kalahari Private Game Reserve in South Africa.
---
6

Pick Me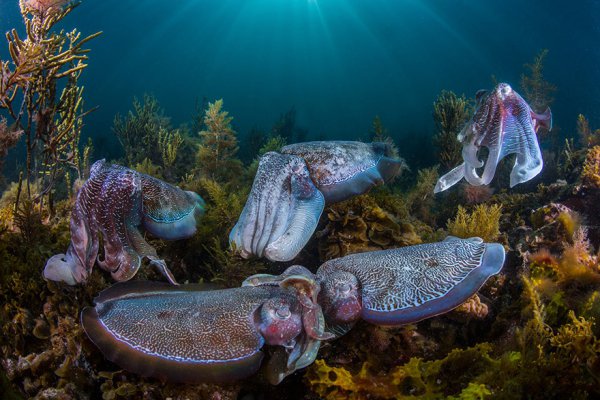 Collective Courtship by Scott portelli from Australia
The spawning grounds of the Giant Cuttlefish are almost a brawl as males - who vastly outnumber females - compete with for attention with mesmerising displays of changing skin colour, texture and pattern.
---
7

Nest Building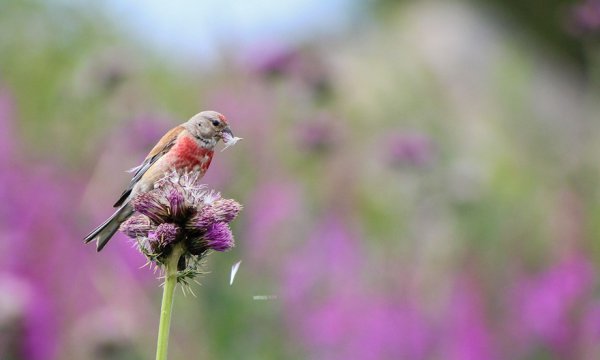 Thistle Plucker by Isaac Aylward from the UK
Shot in Bulgaria's Rila Mountains, the linnet pulls off florets from purple knapweed, discarding the little seed parachutes to eat the seeds.
---
8

A Master of Camouflage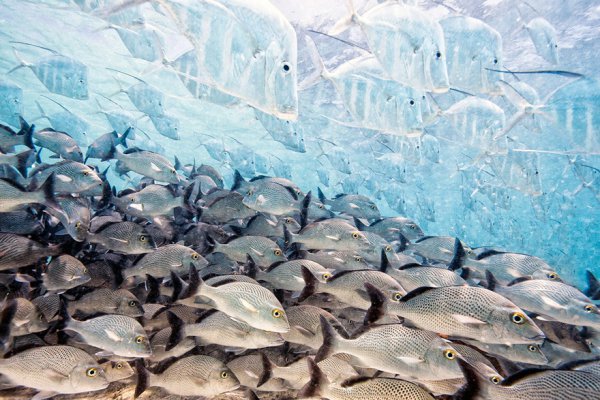 The Disappearing Fish by Iago Leonardo from Spain
The Lookdown Fish uses uses special platelets in its skin cells to reflect polarised light to make itself almost invisible to predators and potential prey.
---
#9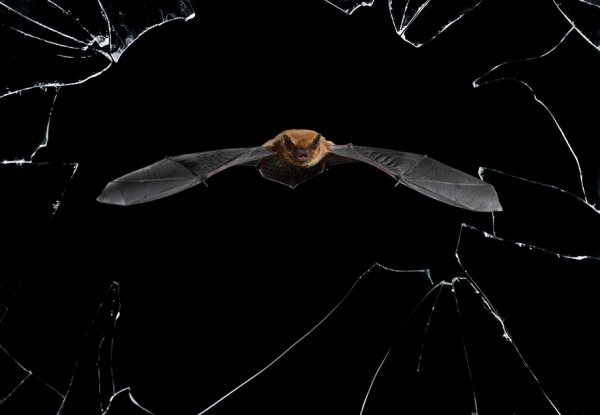 Crystal Precision by Mario Ceo from Spain
A beautiful shot of a Common Pipistrelle Bat leaving its roost in a derelict house in Salamanca, Spain, to go hunting.
---
10

What's Going on?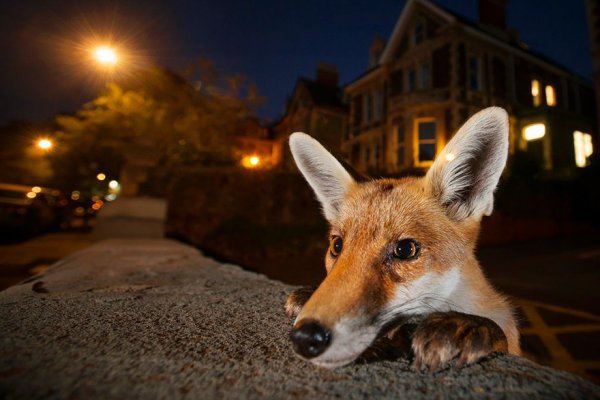 Nosy Neighbor by Sam Hobson from the UK
The photographer lives in Bristol, aka UK's Fox City due to the large numbers of urban foxes.
Aren't they stunning? Do you have a favorite?
---
Comments
Popular
Related
Recent