7 Safe, Soothing Ways to Keep Your Pet's Teeth Clean ...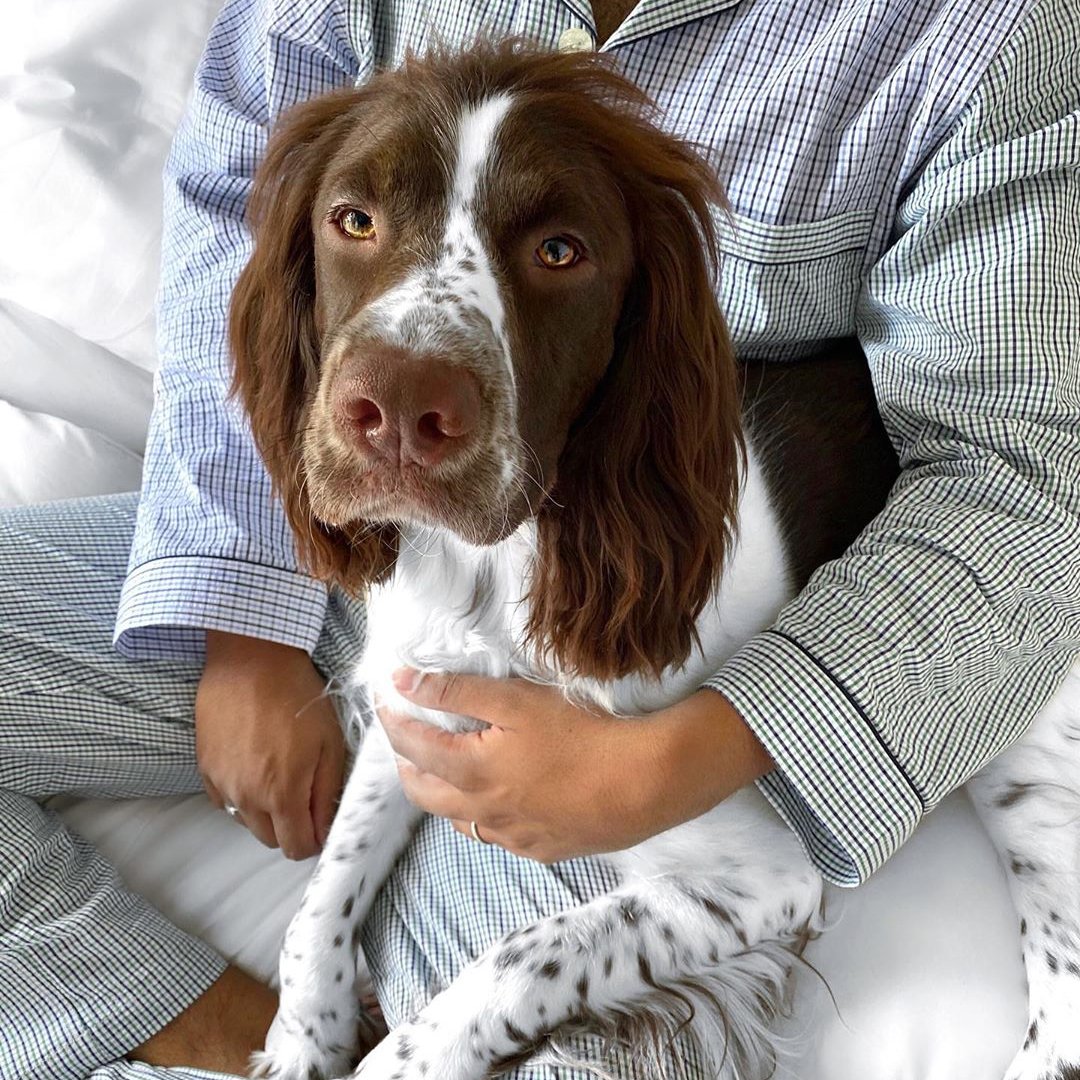 Fellow parents of fur-babies, you'll be very happy to know that there are several safe and soothing ways to keep your pet's teeth clean. Dental hygiene is just as essential for dogs, cats, rabbits, and other pets as it is for humans. A build-up of tartar can lead to leads of problems, in addition to making your pet's breath so smelly that it's hard to accept any kisses. Instead of cringing away when your pooch or puss comes in for some love, check out some easy (ish) ways to keep your pet's teeth clean, without causing any unnecessary trauma.
1.

Introduce the Right Diet
One of the best ways to keep your pet's teeth clean is to look at his or her diet. This is true for dogs and cats, as well as animals such as rabbits, hamsters, rats, and guinea pigs. For the latter group, you may not have to clean their teeth, but you do have to make sure they're taking care of their own – for example, give them food that will help them wear down their teeth. With your more traditional puppies and kitties, remember that hard kibble is better than wet food for their teeth. You may want to spoil them, but all that wet food can actually contribute to tartar, bad breath, and ultimately gum disease. Keep it as a treat, and look for a healthy dry food that promotes clean teeth.
The good news is that treats are wonderful, and totally allowed. Stay away from anything too sugary or otherwise unhealthy, of course, but that's not too hard. There are scores of treats that promise healthy teeth and gums. Look for those, and remember that bones are especially helpful – even for your cats!
You can't just start shoving a toothbrush into your pet's mouth, especially if your little guy isn't used to it. Experts advise starting slowly by letting your pet get comfortable with your finger, massaging his or her teeth and gums. Once that routine is both established and comfortable, go ahead with a little water and baking soda, or pet-friendly toothpaste. This lets them get used to the taste. Use a little at a time, building up until they don't mind. Then you're ready to move on to a proper brush. Under no circumstances should you ever use your own toothpaste, though, unless you've talked to your vet. The ingredients in some toothpaste can make your pets very ill. Fluoride is one culprit, and it's especially bad for cats. Remember, too, that the younger you start this, the better. Older pets are more resistant and younger ones can more easily learn the routine – but don't worry, because with extra patience, you CAN teach an old pet new tricks.
Getting a kit is your best bet for finding the appropriate brushes and paste. There are hygiene kits available for pretty much every pet you can imagine, and it's especially easy to find them for dogs and cats. You can ask your vet for a recommendation, or visit a pet specialty store.
Some pets just hate toothbrushes, and you might not always have time to fight them on it. While brushing is always best, there are also hygiene wipes. These are gentle, soothing, and some dogs and cats will even chew on them, thus doing the work for you. This might have to be your go-to, or you can use wipes to get your pet ready for the toothbrush.
There are also many safe, natural things you can do to give your pet healthier teeth and gums, but always talk to your vet first. What's good for your dog might not be good for your cats, after all, or your breed may not react well to something. A lot of pet owners put chlorophyll in their pet's water, or simply give them droplets outright. Vitamin C can work in place of toothpaste while also helping your pet fight off any bacteria. Various herbs can help as well, especially if you're using them after a professional cleaning, to help with healing and to prevent a recurrence of tartar. These include echinacea, Oregon grape, myrrh, calendula, aloe vera, and goldenseal, among others.
I would be remiss as a pet owner myself if I didn't include a vet visit as one of the ways to keep your pet's teeth clean, even if it's not necessarily soothing for your pet. It is safe, though, and if your pet has a real plaque problem that you can't beat yourself, this is your best course of action. A lot of people resist this because of all the prep involved – and no one likes to think of their pet being put under – but if you can't stem the problem yourself, a professional cleaning is better for your pet in the long run.
We've got scores of pets – two dogs, two cats, and a rabbit – and while the cats and our black Lab have marvelous teeth, we have to be careful with our mini dachshund and our bunny. I've noticed smaller breeds often need more help in the hygiene department, but maybe it's just been my dogs. Do you have any other tips for cleaning your pet's teeth? Pet lovers unite, we want to keep our babies happy and healthy for years to come!
Sources: aspca.org, petmd.com, cesarsway.com, ehow.com
{{#comments_count}} Show Commnents ({{comments_count}}) {{/comments_count}}