Far and away, my very favorite author is Jane Austen. I wish, of course, that she'd written more in her short life — she was only 42 when she died. Her characters are realistic, her social commentary both humorous and dead serious and thoroughly accurate. While I'm jealously protective of her books, fellow Austen fans will agree that there have been quite a few films based on them that are almost as spectacular… here are 7 of my own favorite Jane Austen movies.
---
1

Sense & Sensibility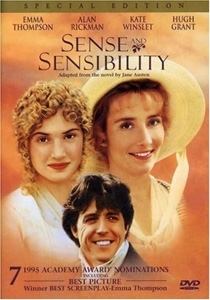 Price: $10.99 at amazon.com
This film was made from a screenplay adapted by Emma Thompson, faithful to the original by Jane Austen, but updated to make it more involving, and to make it flow better. Thompson also stars in the movie, along with Kate Winslet, Alan Rickman, and Hugh Grant. Watch carefully and you'll also see a surly Hugh Laurie well before his role on House.
---
2

Pride & Prejudice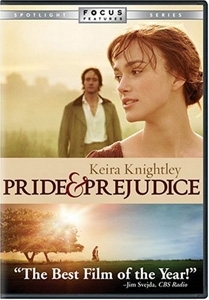 Price: $8.49 at amazon.com
Truly I'm not sure if I love this movie because it stars Keira Knightley, whom I adore, or because it's just a fabulous rendition of my favorite of all of Jane Austen's books. It certainly doesn't measure up to the BBC mini-series (we'll talk about that later), but it's still romantic and marvelous.
3

Persuasion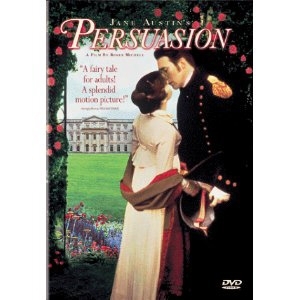 Price: $9.49 at amazon.com
Persuasion is perhaps Austen's most subtle work, though it is still chock full of really juicy characters. Anne and her love, Captain Wentworth, haven't seen each other in eight years, when Anne turned down his proposal under pressure from her ridiculous family. Though they're still deeply in love, they're both restrained from expressing it… until Austen's trademark happy ending kicks in, and all's resolved in favor of the couple. Amanda Root as Anne and a completely gorgeous Ciarán Hinds as Wentworth both play up the subtlety of their roles, and they're both so engaging to watch.
---
4

Mansfield Park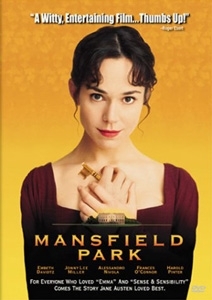 Price: $12.49 at amazon.com
While I agree with most critic of the film that it's just nothing like the original book, it is still a very good movie in its own right. The end is emotionally satisfying, with all the little loose ends tied up, including a romance, but some will say Fannie is mis-cast. I disagree; I thought she was fine.
---
5

Emma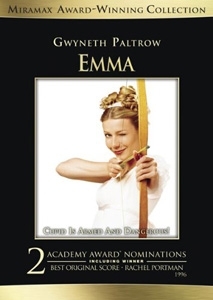 Price: $12.49 at amazon.com
Who knew Austen could do comedy so well? I adore this adaptation of her book, starring Gweneth Paltrow in the title role and even a young Ewan McGregor. It's engaging, sweet, and funny, with lots of classic misunderstanding as Emma tries to fix everyone else's romantic life, blissfully unaware of her own. If you like Emma, try Clueless, which was also inspired by Jane Austen's novel.
---
6

Bridget Jones's Diary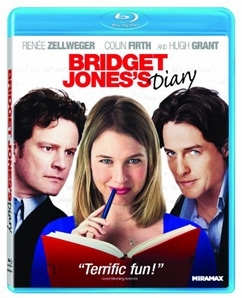 Price: $14.99 at amazon.com
Is it perhaps ironic that Colin firth plays Darcy in not one but two stellar Austen adaptations? I'm not complaining, just asking… Firth is brilliant opposite a slightly pudgy and irresistible Renée Zellweger (who I don't normally like). She's torn between two men: Hugh Grant as her cad boss, and Firth as stodgy but perfect Mark Darcy. How will it end? Would you believe me if I said with poor Bridget in her panties and trainers running through a snow-storm?
---
7

Pride & Prejudice, BBC Edition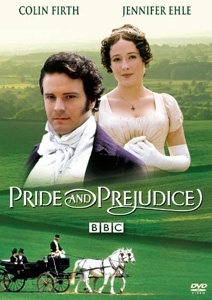 Price: $14.99 at amazon.com
Of all the Jane Austen adaptations ever made, this is hands-down my favorite. I know, I know! It's not a movie! But I still had to include it. Every role is perfectly cast, every costume and setting gorgeous. Jennifer Ehle captures Lizzie Bennett perfectly, and Colin Firth IS Darcy. Clear your schedule on the next rainy weekend and watch it straight through — you won't be disappointed.
Colin Firth… need I say more? These are just a few of my favorite Jane Austen movies, and how many of them star Firth? Which of these Austen adaptations do you like best, and why? Or is there another one you like more?
Top image source: 2.bp.blogspot.com
---
Popular
Related
Recent