Staying updated on current events can be difficult, especially when there are so many great news outlets to check every day. Each news source is unique in its own way. Some are liberal, some are conservative, some focus on financial news, and some are tailored for women. No matter what your news interests are, these are some of the top news outlets to be checking every day.
1

CNN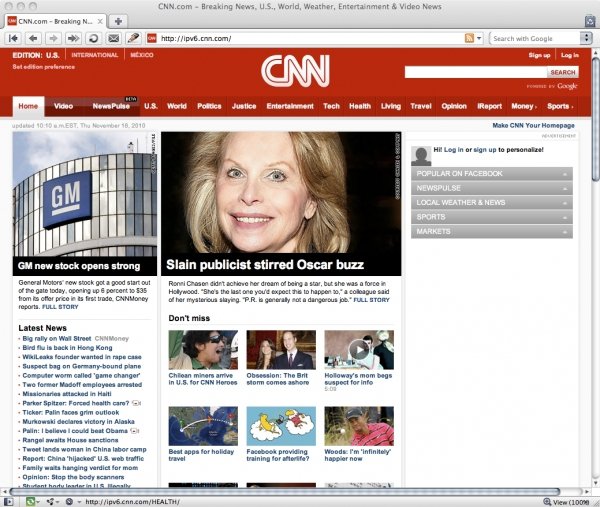 If you want a full view of the news, CNN should be one of the news outlets you check every day. CNN is dedicated to breaking stories the minute they happen. This news source tends to be more liberal in its opinions and tells great stories from the USA and around the world. I would not recommend getting the app on the phone unless you want "breaking" news notifications every hour.
2

Fox News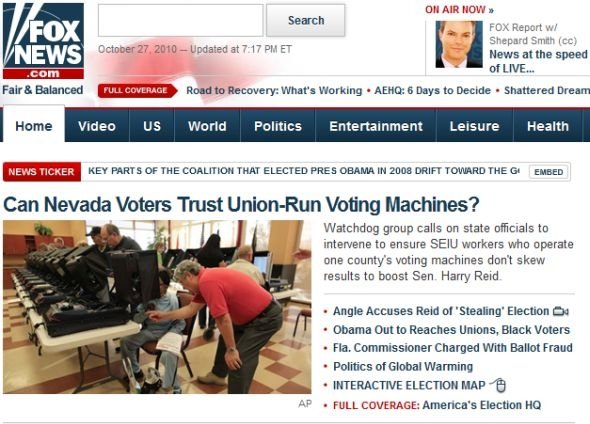 At the other end of the political spectrum is the very right-wing conservative news source, Fox News. While I am personally more liberal in my views, it is still important to stay updated on the opinions of all different types of people. It is interesting to see how CNN and FOX News can tell the same story, while having such different opinions on it.
3

The Skimm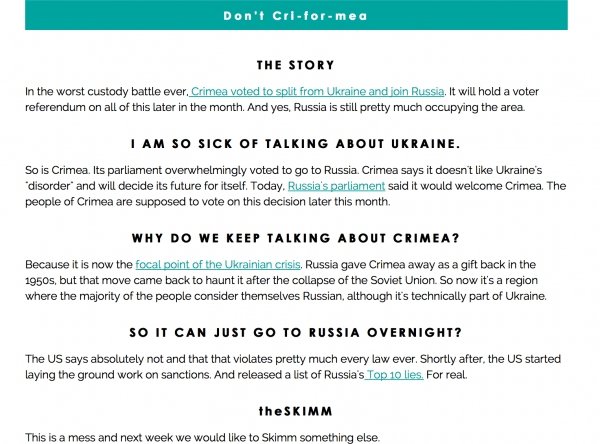 This is by far one of the most useful news sources for the modern day businesswoman. The Skimm is a daily newsletter send out around 6am each morning that recaps the most important news stories from the day before. Even better than that, it breaks the stories down for you so they are easier to understand and follow. Now you will seem like a current events wiz when you impress your coworkers with all of your knowledge from around the world.
4

BBC News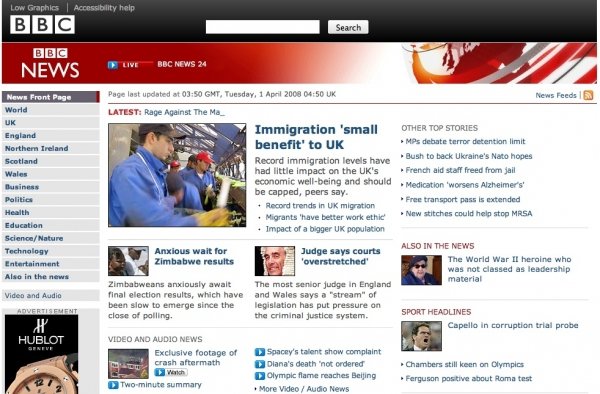 If you want a global perspective on news, BBC News is a great news source that gives you a foreigner's perspective on events occurring in the United States. I also personally think that they report on world news in a better manner than American news sources, because they sometimes remain more objective than our news outlets.
5

Al Jazeera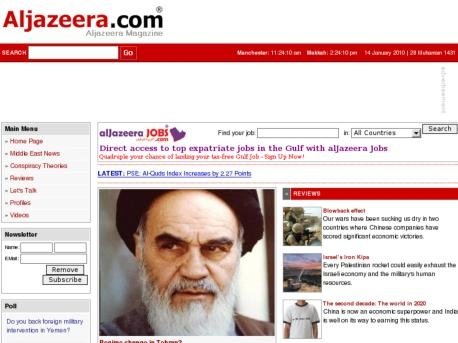 Al Jazeera has had some controversy surrounding it recently, and many people dislike the news source simply because of its name. I personally think Al Jazeera is one of the most objective news outlets out there because they are dedicated to reporting the truth, no matter who it makes look bad. It does not side with any nation, which sometimes the U.S. does not agree with because Al Jazeera will report on the stories that our government would prefer not be broadcast.
6

Wall Street Journal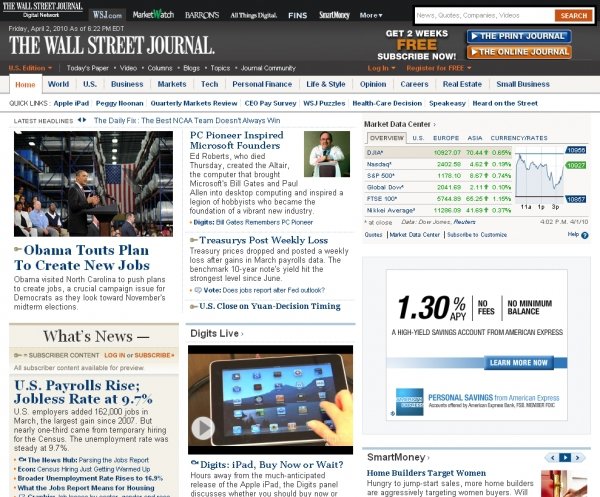 No matter what business you are in, finances are relevant to you. The Wall Street Journal will tell you everything you need to know about what is going on in the world of business. While it may not pertain to your daily life as much as other news sources, staying updated on financial events can help you make daily money decisions.
7

Buzzfeed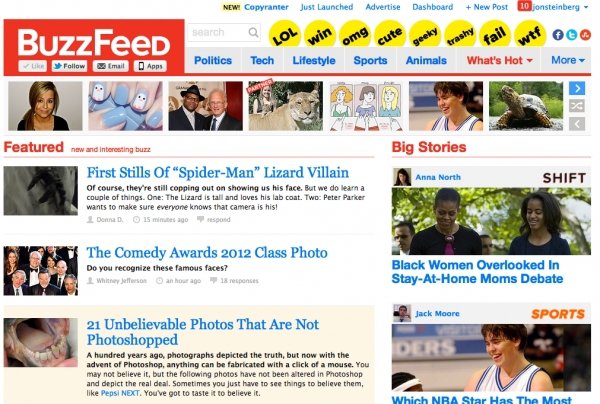 If you want a little bit of fun thrown in with your news, Buzzfeed is the way to go. It tells some news stories but also includes funny quizzes, videos, and general randomness. While I wouldn't recommend Buzzfeed as your main news source, it is a great way to add a little bit of fun to your day while still learning something about current events.
By checking these news outlets every day, you are one step closer to educating yourself on a variety of topics and issues around the world. You will be surprised how important it is to remain up to date with what is going on in the world. What did you tink of these news outlets to check every day? What are some other news sources you check regularly? Do you stay updated on current events?