Are you secretly a mermaid living amongst the human race? If so, make your house more like your ocean home by taking a page out of these mermaid-inspired houses. These beautiful homes will immerse you in life under the sea so you can feel like a real-life mermaid!
Table of contents:
1

Ocean Floor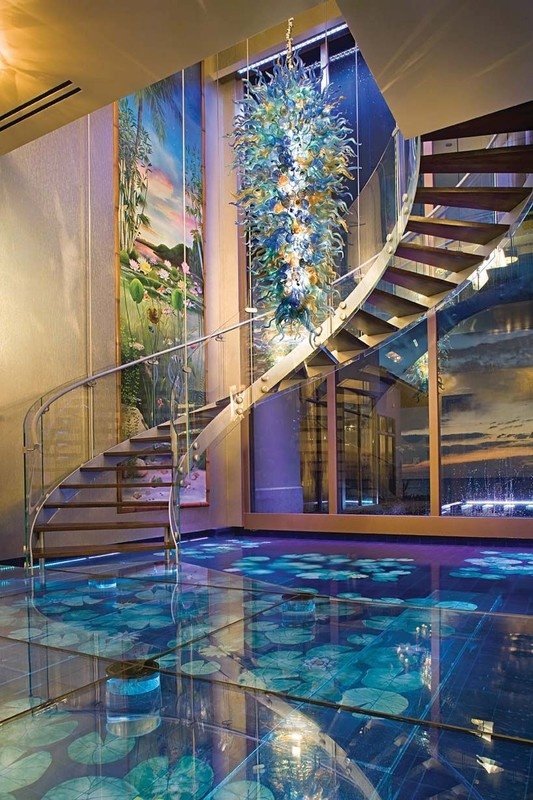 Via DIGITAL MEGA SET BACKGROUNDS/ BACKDROPS/ ...
If you can't live in the ocean, why not bring the ocean to you? That's what this water and lily pad floor allows you to do.
2

Beach Chic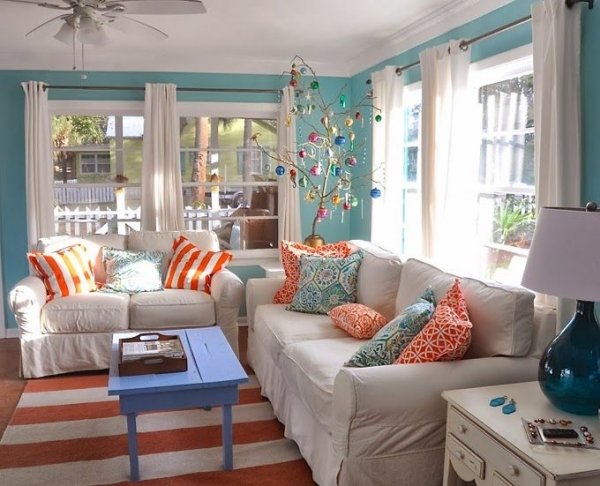 Via House of Turquoise: Jane Coslick
Are you more into the sand than the water when you go to the beach? If so, consider beach-inspired decor.
3

The Little Mermaid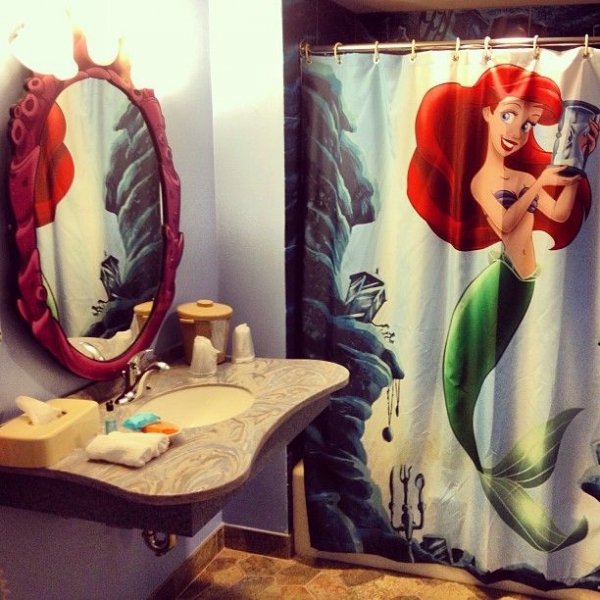 Via oncewelove.blogspot.com
Obsessed with all things Little Mermaid? This bathroom setup is a must-have if so!
4

Ombre Ocean Colors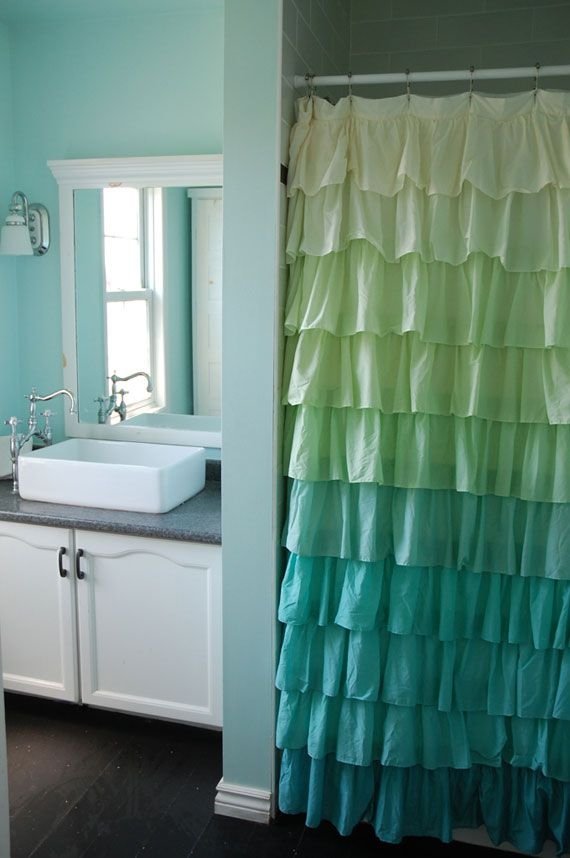 Via V23 |
This bathroom decor gives a subtle nod to life under the sea.
5

Fishing Net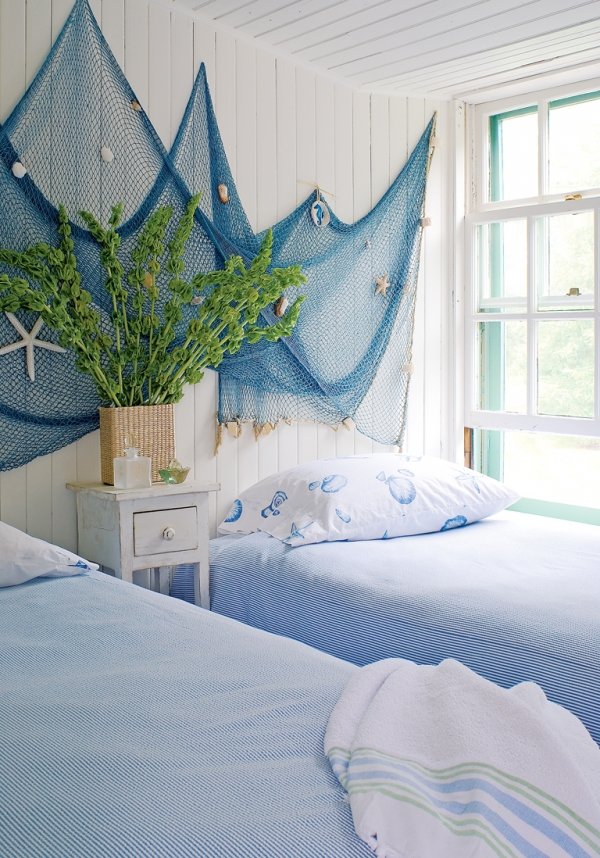 Via Find Your Maine Style - ...
Mermaids don't want to get tangled up in a net, but decorating with one is a whole different story.
6

Mermaid Tiles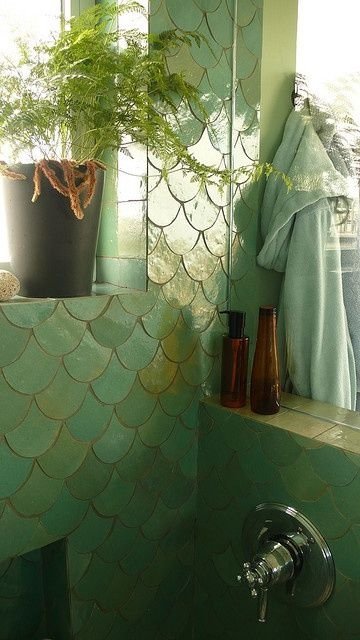 Via Yahoo - login
I love these tiles that are modeled after a mermaid tail.
7

Aquarium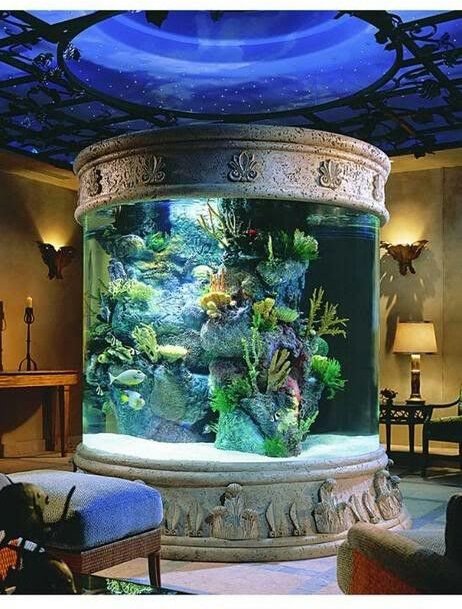 Via Amazon.com: Starter Kits - Aquariums ...
Bring the ocean life to you by bringing in a saltwater aquarium.
8

Octopus Chandelier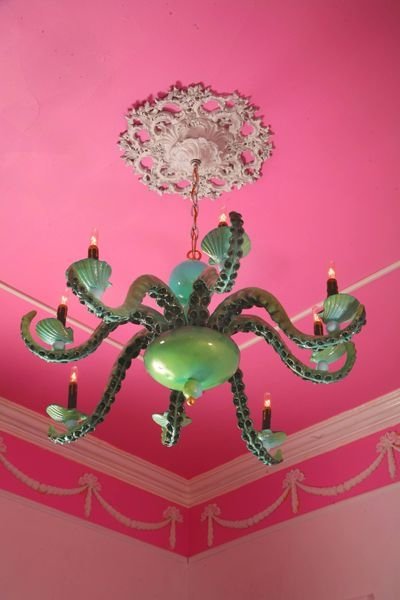 Via The Steampunk Home: Adam Wallacavage ...
If you have a taste for whimsical design, I have a feeling you'll love this octopus chandelier.
9

Seahorse Door Handle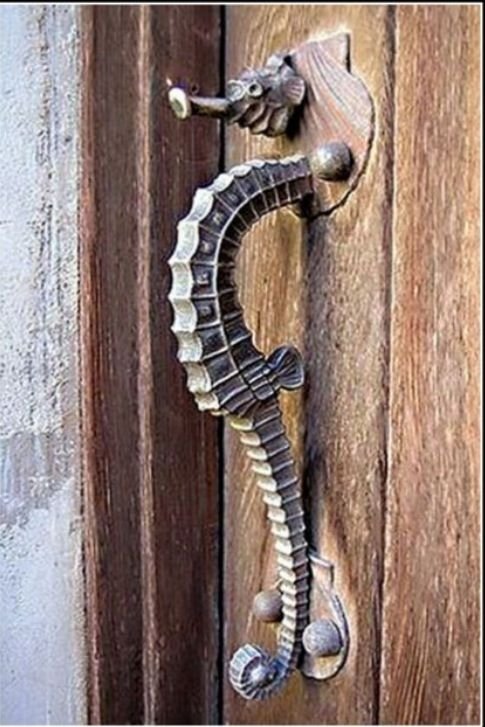 Via SEAHORSE FRONT DOOR HANDLE on ...
In a mermaid home, nothing is exempt from getting a touch of the sea - not even doorknobs.
10

Ocean Floor Collection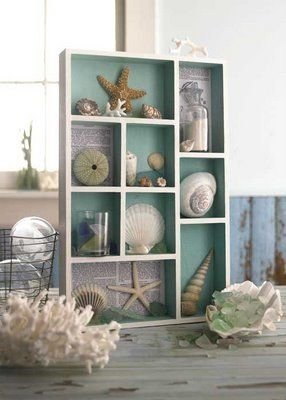 Via simply natural: Just a little ...
An easy way to bring the ocean into your living room is to surround yourself with collectibles from the beach or ocean floor.
11

Coral & Shells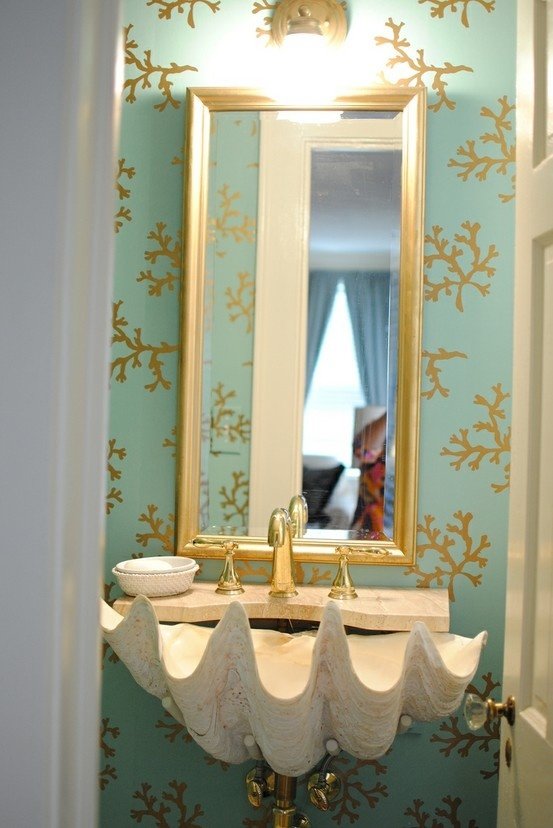 Via Haus and Home: Clam Shells
The gold coral wallpaper and shell sink are the perfect additions to a mermaid bathroom.
12

Octopus Ceiling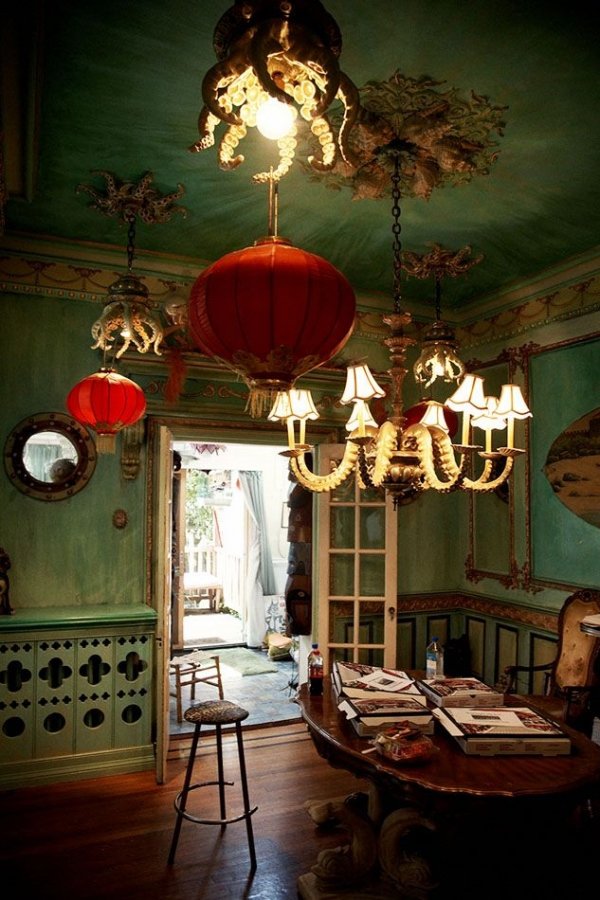 Via theselby.com
Take the octopus chandelier one step further by adorning your ceiling with tentacles.
13

Tidal Wave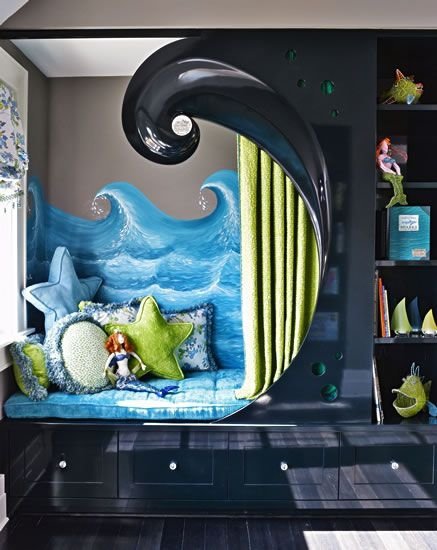 Via Tragically Un-Hip
I could sit and read in this cozy ocean corner all day long.
14

Under the Sea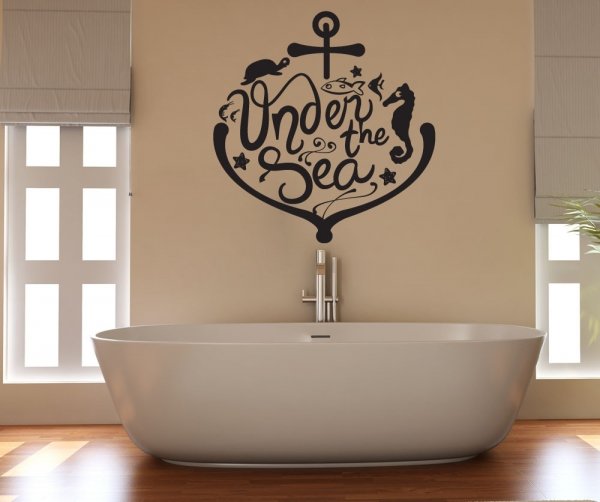 Via Vinyl Wall Decal Sticker Under ...
If you prefer minimalist style, this wall decal is the perfect way to give ode to your favorite Disney princess.
15

Mermaid Tail Tile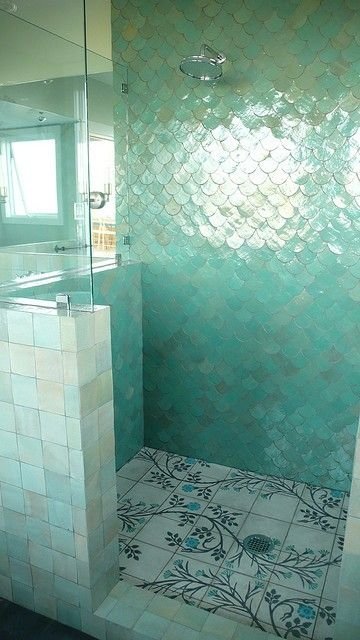 Via Yahoo - login
Mermaid scale tiles are my new obsession. I love the way these glisten!
16

Shell House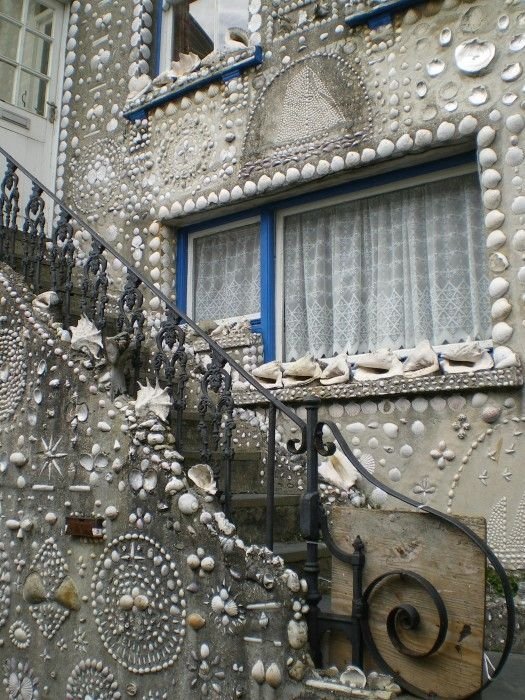 Via The Allee Willis Museum of ...
Creating a mermaid house does not have to be restricted to the indoors. This house decorated their exterior with shells from the sea.
17

Shells & Coral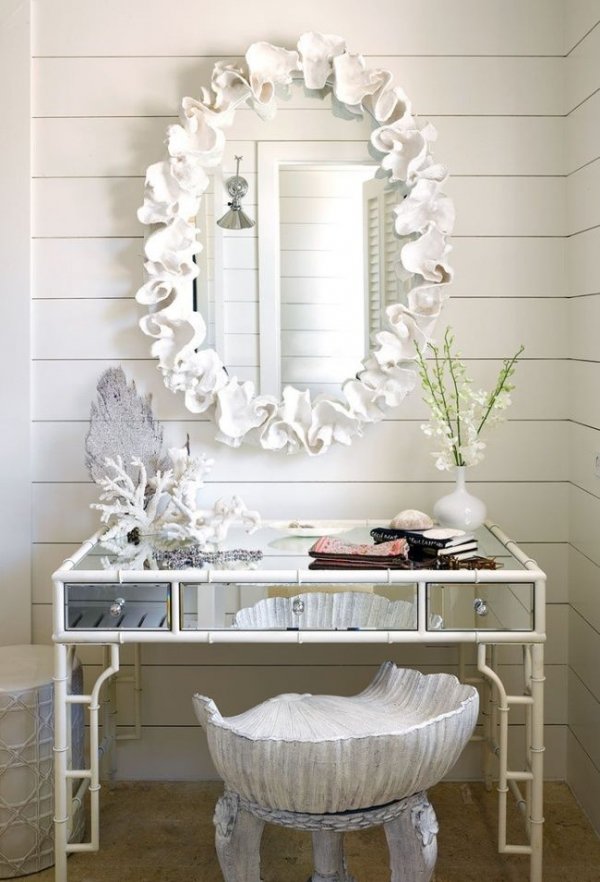 Via House Tour: Alessandra Branca - ...
Imagine the inspiration you would have each morning getting ready by gazing into this shell mirror!
18

Shell Sink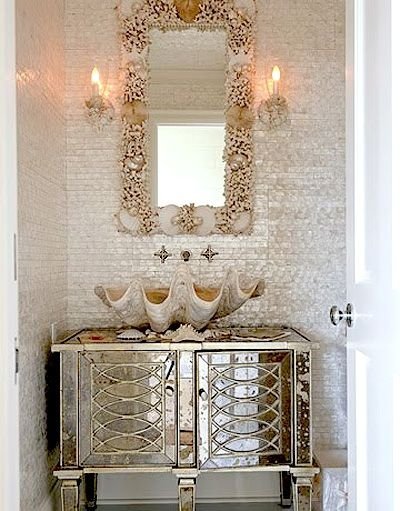 Via Blue as the Ocean
This bathroom combines the idea of a shell mirror and a shell sink to create a gorgeous white room.
19

Seahorse Mailbox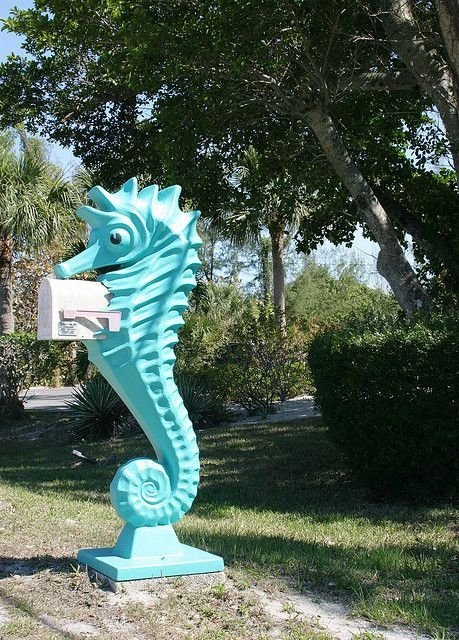 Via Sea horse mailbox
Isn't this seahorse mailbox adorable?
20

Sea-Inspired Ceiling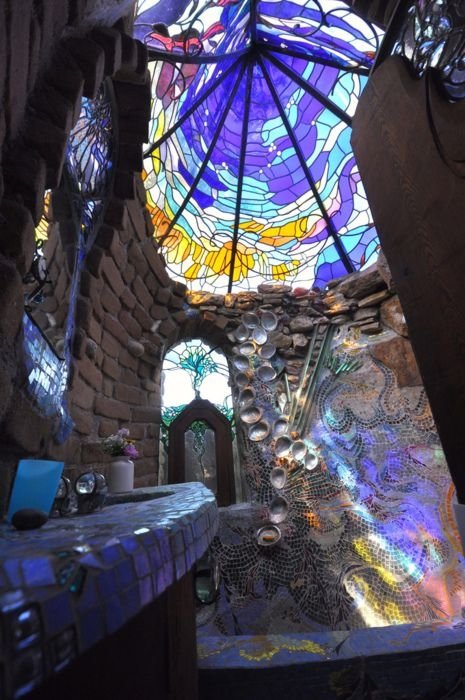 Via
Please rate this article