Did you see the updated Disney Princesses recently? If you haven't, you definitely need to check them out. Like the rest of us Disney Lovers, Claire Hummel grew up watching the films. She's also got a sister who works in costume design, and they'd have endless conversations about what the princesses would have really worn. The result? These amazing drawings, which have taken Hummel nearly two years to complete. If you live near San Diego, get your sewing kit out – she'll be at Comic Con this week, looking out for people dressed in her accurate designs.
---
1

Belle…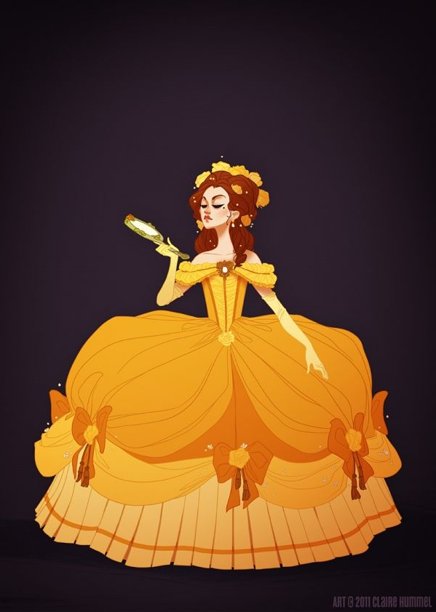 Belle was always one of my favorite Disney Princesses, and I loved Beauty and the Beast. Claire did too, so her first drawing was a historically-accurate version of Belle's stunning ball gown. She's now wearing bona-fida 1770's French court fashion, and doesn't she look great?! I totally want a Belle dress-up outfit, now.
---
2

Pocahontas…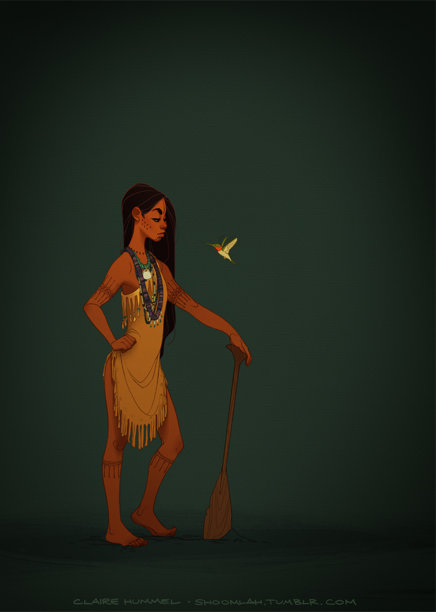 Pocahontas was always one of the more controversial Princesses, with critics claiming that she looked much too Western. Hummel released her first drawing of Pocahontas back in 2011, and got a whole load of comments, advice and criticisms. This new version is based on Powhatan dress from the period, with all European imagery and superfluous details removed. This would make an amazing fancy dress outfit!
---
3

Maleficent…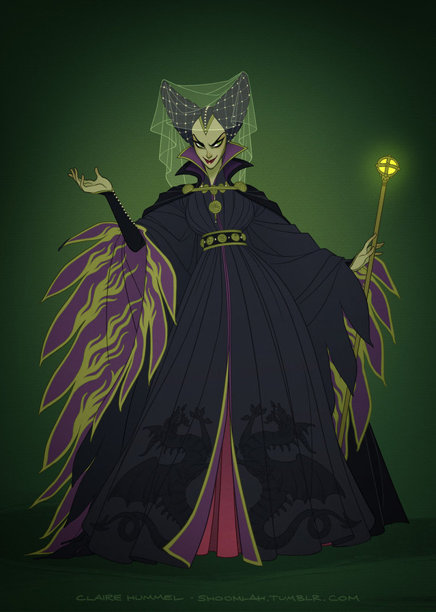 Okay, so Maleficent the movie isn't due out until next year, but Hummel chose her as the first villain she drew. She struggled with the time period initially, but settled on the early to mid 1400's – the flowing robes and coned headdresses were big back then.
---
4

Ariel…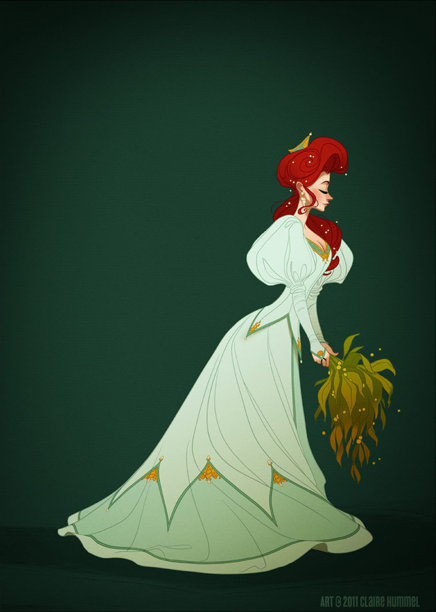 Ariel has been given a very classic makeover for her wedding – Hummel has designed a wedding dress from the 1890's, with that classic leg-o-mutton sleeve shape, and a nipped in waist. I just love her sea-inspired bouquet, and her bright red hair!
---
5

Cinderella…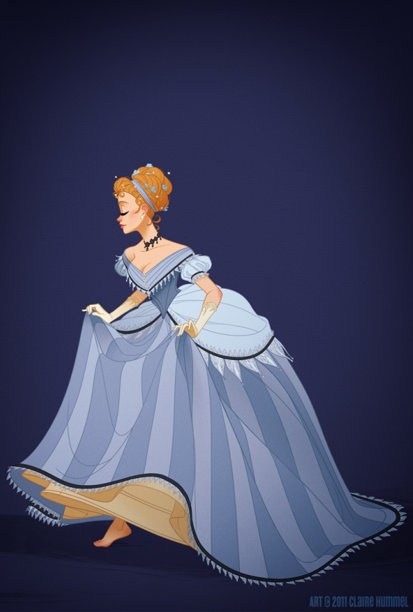 Cinderella is one of the favorite Princesses, and Hummel definitely does her justice here. Her beautiful ball gown has been styled to match the 1860's, where those distinct hoop underskirts were becoming more elliptical in shape, and moving towards the back of the dress. There's plenty of color detailing, and Cinderella has her accessorizing down to a T with that necklace – if you have a Summer ball planned, definitely rock this look.
---
6

Mulan…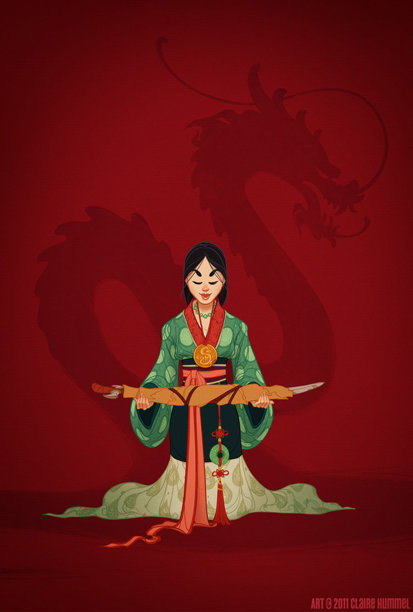 Mulan is another of the Princesses who received wide criticisms for being very Western, and ignoring history. The problem with remaking Mulan? There are no big time hints, which makes picking the right style very difficult. Hummel searched for advice and hints, before deciding to give her a historically-accurate look without choosing any one time period. The result is this striking look, with plenty of color and bold prints.
---
7

Tiana…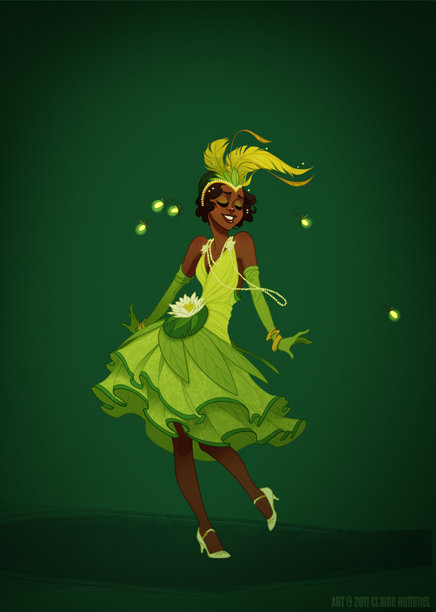 One of the most recent Disney Princesses, Tiana is one of the stars from The Princess and The Frog. Hummel matched her frog-kissing gown back to the 1920's, and gave Tiana a much more accurate look, with a slinky chemise, dropped waist and bold headpiece. I love those dangling necklaces and long gloves, too! The 1920's is right on trend, so take your inspiration from here if you fancy rocking the look.
Some of Hummel's other drawings are simply amazing, too – Jasmine looks gorgeous with a much more accurate printed jacket and wide-leg trousers, and Snow White looks great in traditional German dress. Which of these Princess make-overs are you loving most – and which Disney Princesses would you love to see drawn next? Let me know!
More
---
Comments
Popular
Recent