Forget the overly-sexualised nurses and catwomen of the past celebrations - this year, get inspiration from the greats for your literary Halloween costumes. Somehow, it's nearly that time of year again. We're less than a month away from Halloween, and it's time to start planning your costume. Up until a couple of years ago, I was never that big on Halloween. The idea of knocking on someone's door for sweets just seemed a bit strange to me. Now though, I love the opportunity to get really creative with an outfit. Here's some ideas for literary Halloween costumes that will let your imagination run wild.
---
1

Dracula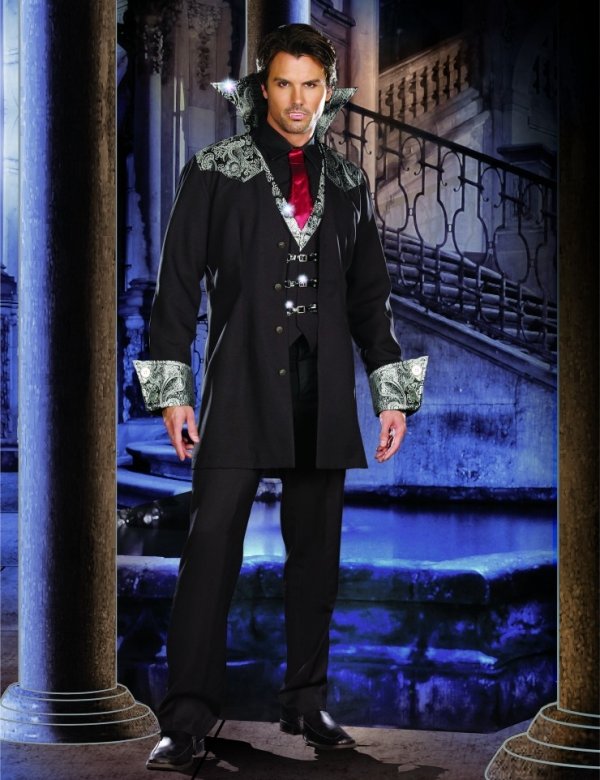 I'm going for literary Halloween costumes inspired by the classics to start with. Long, long before the girly, sparkly vampires of the Twilight world, Bram Stoker created a vampire that was truly scary. If you're going as one of the undead, eschew the Hollywood blockbusters and look to this book for ideas.
---
2

Frankenstein's Monster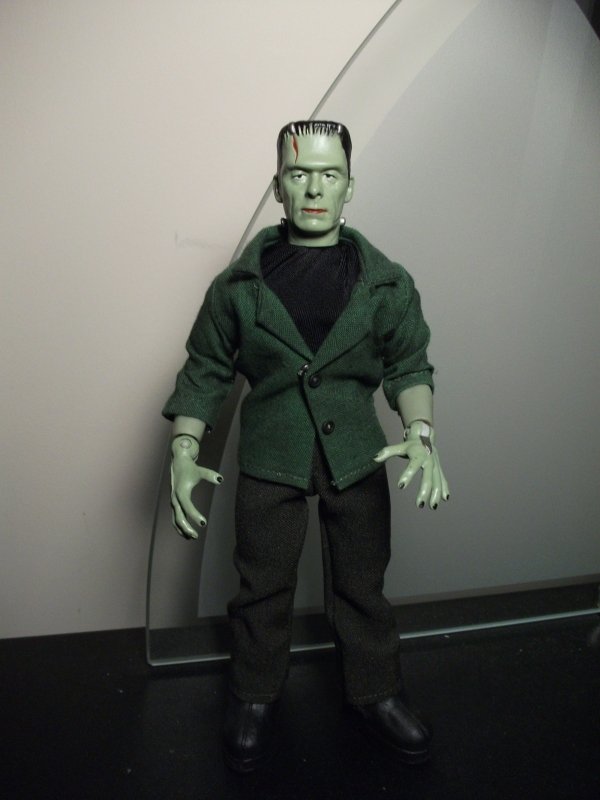 An oldie but a goodie. Go all out with face paint, bolts on your neck, the whole hog - hey, there's no chance you won't be recognised.
---
3

Katniss Everdeen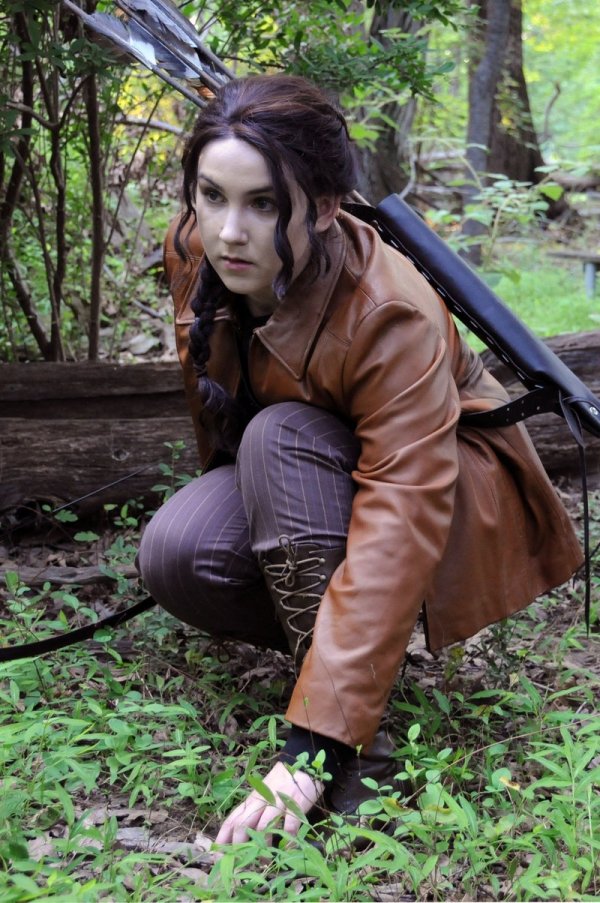 Do you want to dress up as the strong, powerful and interesting heroine from one of our most popular book series? Of course you do! And you can choose Hunger Games-Katniss or opening ceremony flamey-Katniss - the choice is yours.
---
4

Any Jane Austen Character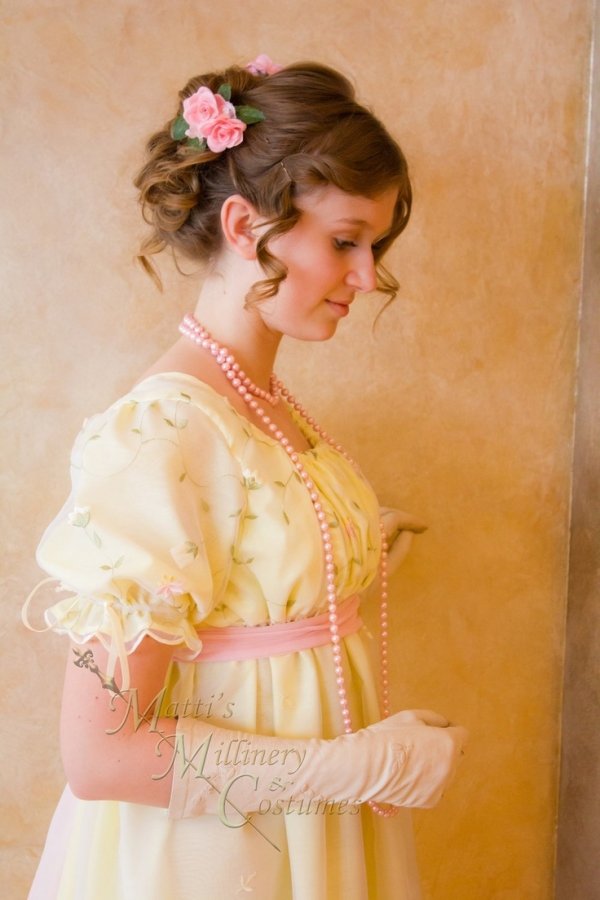 I think there's a little part of everyone, men and women, who'd like to get all dressed up in full Regency-era dress. Pick your favourite character and start searching for breeches, bonnets and ball gowns.
---
5

Fairytale Characters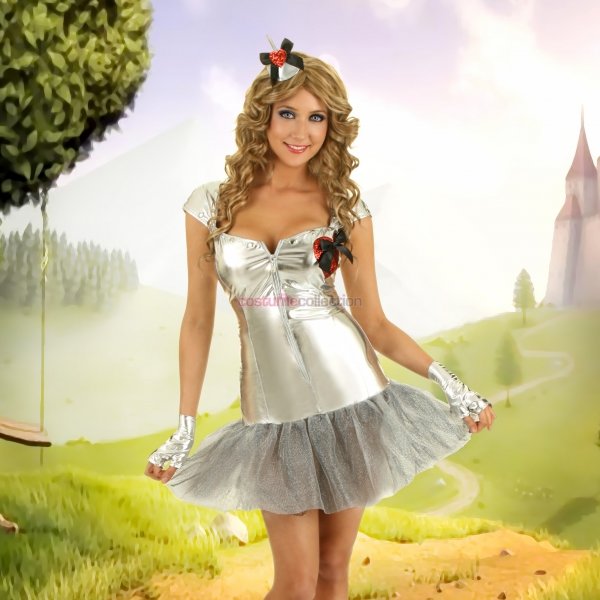 Read some fairytales and you'll find no end of characters to choose from. People forget too easily that the perfect Disney cartoons of our childhoods are actually based on much darker characters from literature. It's Halloween, so explore that darker side in your costumes.
---
6

Queen of Hearts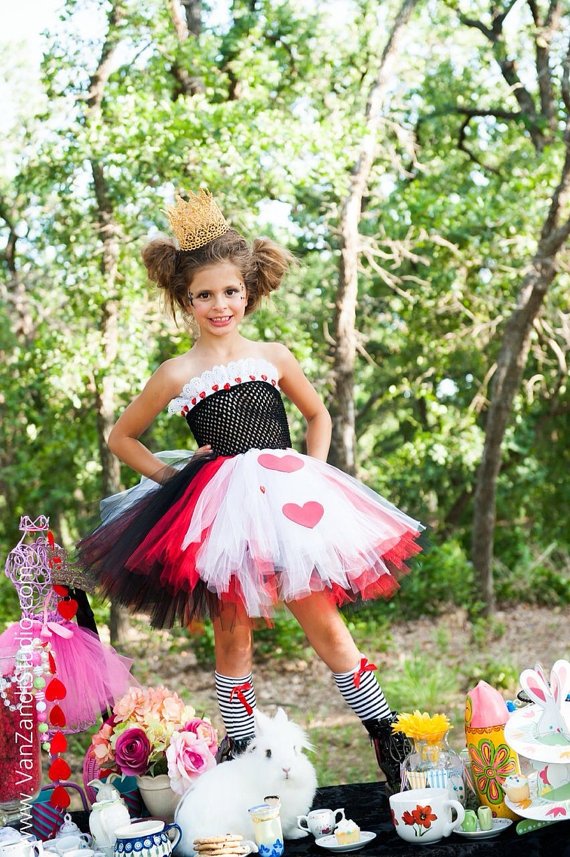 Really any character from Alice in Wonderland would be a cool option but I've always had a soft spot for the villain with the great clothes. The make-up looks great too - paint black and white hearts on your cheeks and go for red lips.
7

Cruella De Vil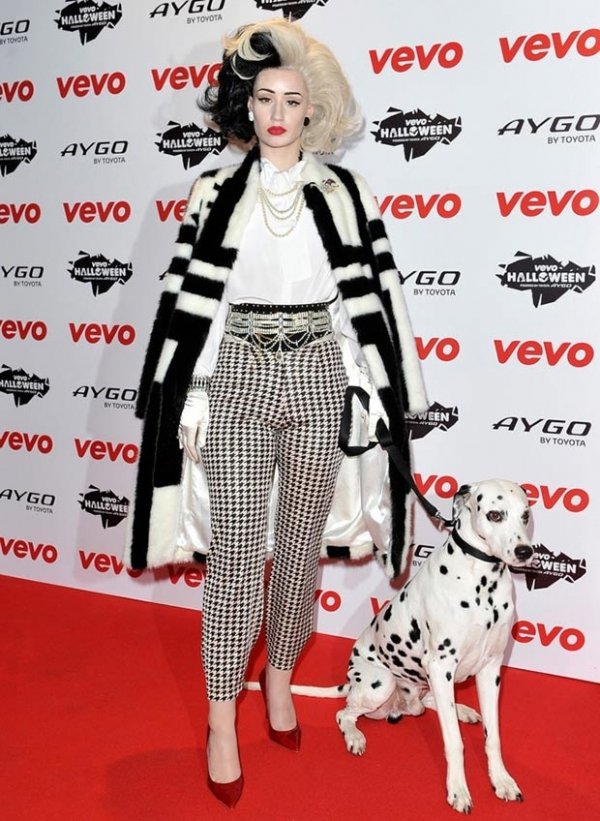 Talking of villains with great clothes - this is who I want to go as this year. When I was little, she never scared me because I was too busy wondering where I could get an outfit like hers. The most fashionable of all literary villains.
---
8

Willy Wonka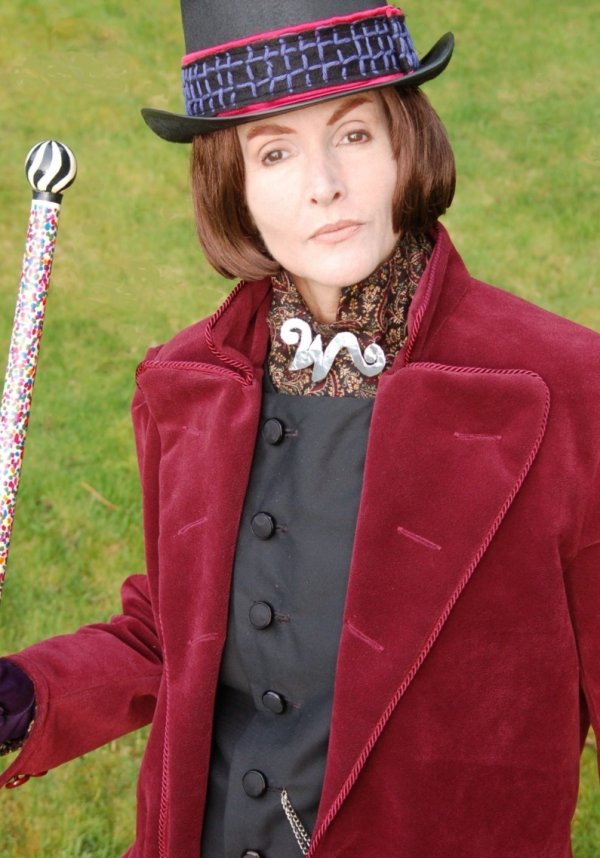 Now, Willy Wonka I find genuinely very creepy. It's the anniversary of Charlie and the Chocolate Factory this year, so this is the perfect time to choose a character from Roald Dahl's classic. If you go as Wonka, you can wear a top hat.
---
9

Voldemort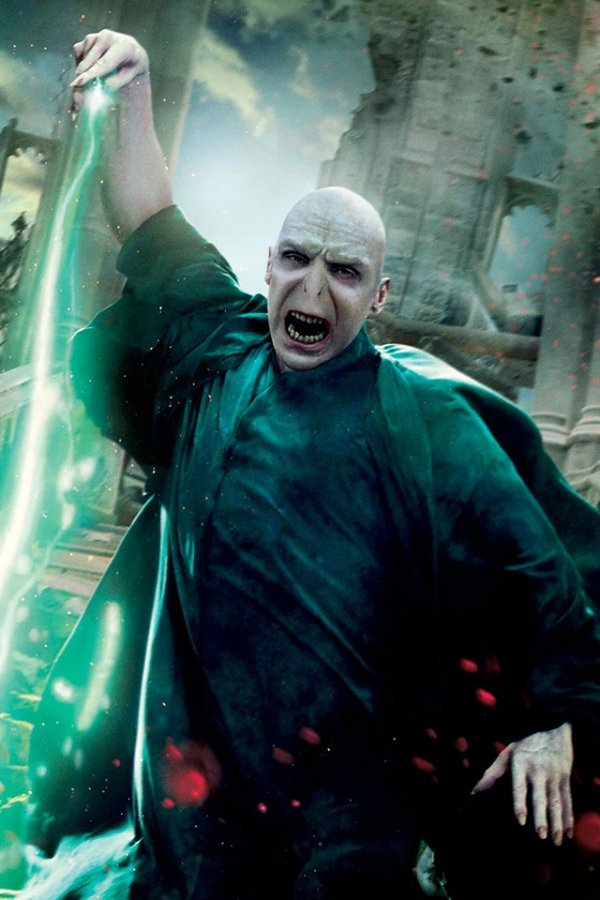 I included Voldemort because the idea of wafting around in black robes all night, rasping the killing curse, seemed kind of fun. If not, any of the three wizards would be easy to dress up as. Just use a chunky red lip liner to draw on Harry's scar.
---
10

Hester Prynne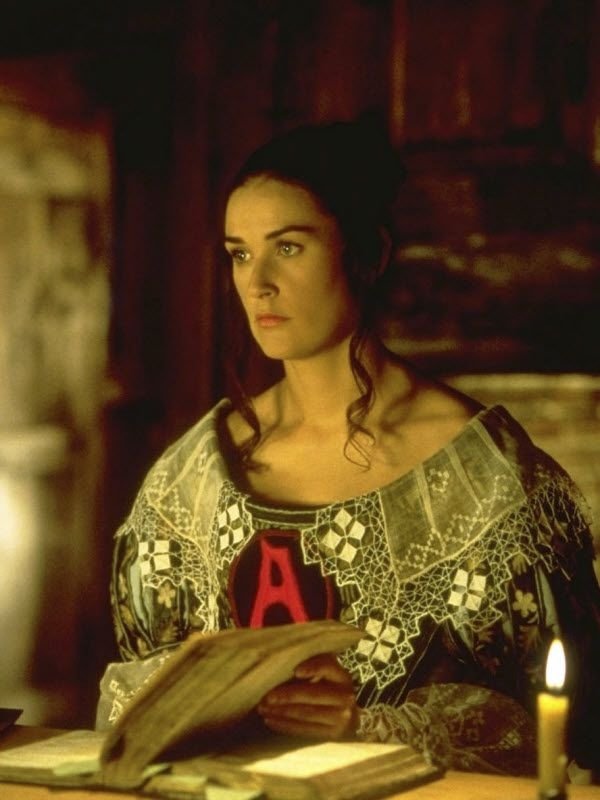 It annoys me a little bit when women are encouraged to use Halloween as an evening where they should go out wearing as little as possible. So, I thought it would be interesting to go as Hester, covered from head to toe but branded with a scarlet letter for sexual relations outside of marriage.
---
11

The Other Mother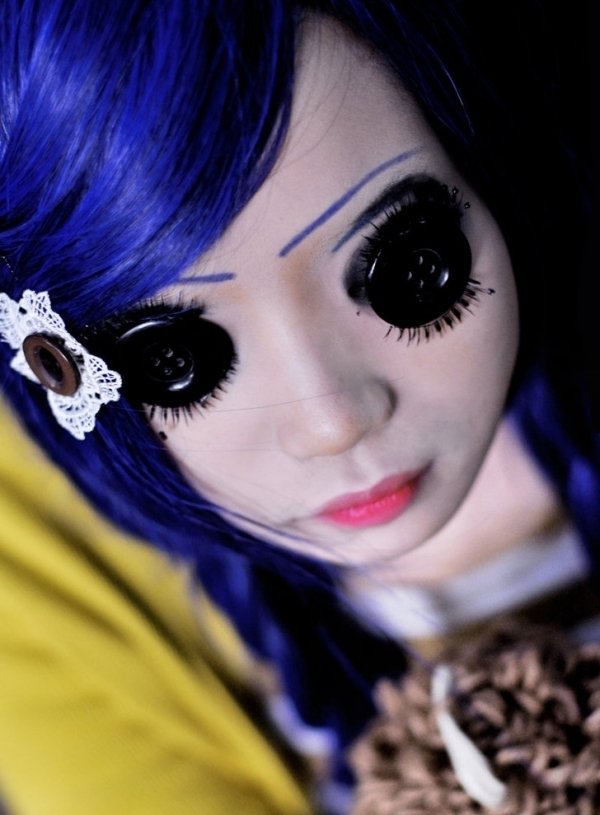 Neil Gaiman excels at creating characters that are horribly scary, without any of the overt blood and gore you can sometimes get. The button-eyed, long fingernailed 'other mother' from Coraline is terrifying - she'd make a great Halloween costume.
---
12

The White Witch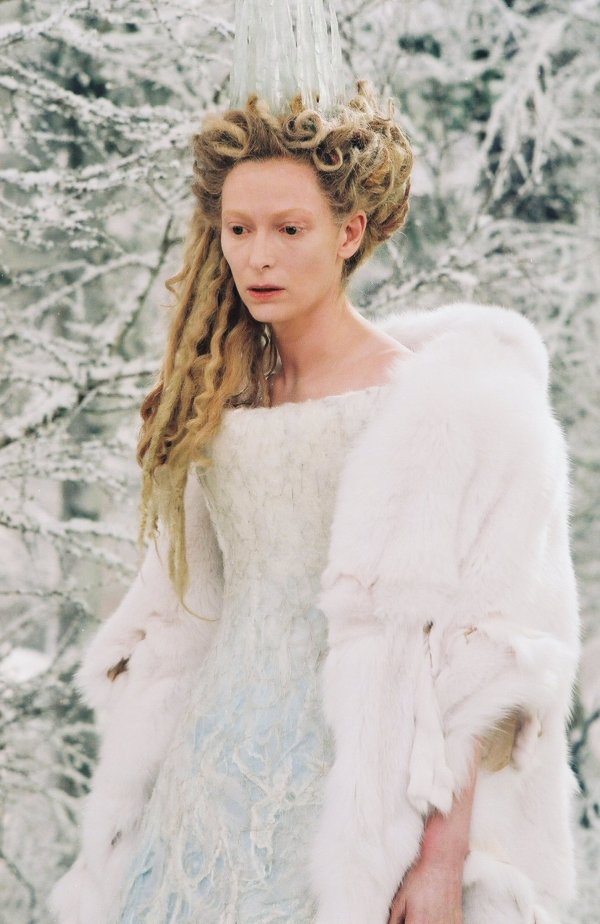 Go as the White Witch from C.S. Lewis' Narnia books. You can get so creative with this - I'm much more of a book than film person but I think Tilda Swinton as the White Queen in The Lion, the Witch and the Wardrobe adaptation was spot-on - especially her outfit.
---
13

Edgar Allan Poe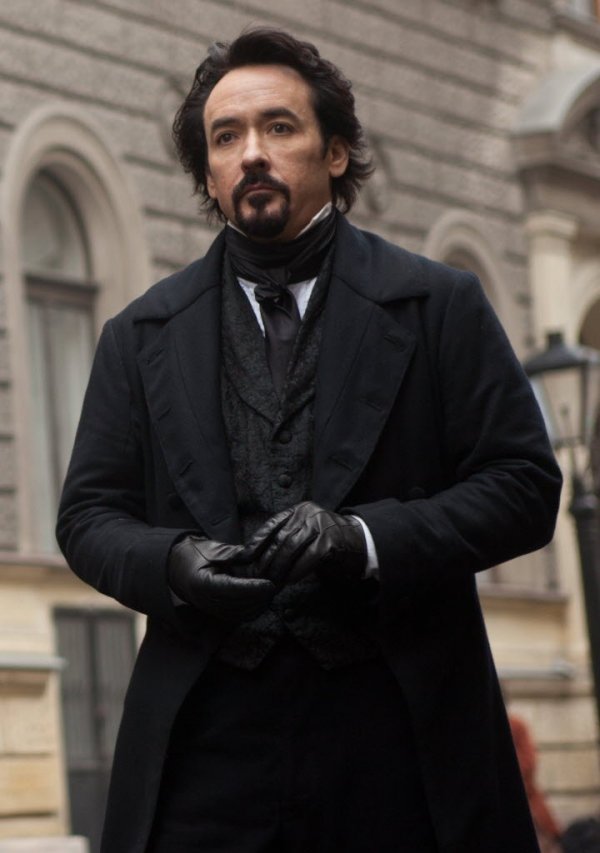 This is easy to create and easily recognisable - find a black suit, preferably one that looks as old-fashioned as possible, invest in some spray-on black powder for your hair, some white powder for your face and perch a fake raven on your shoulder. All you have to do is find the raven.
---
14

The Witches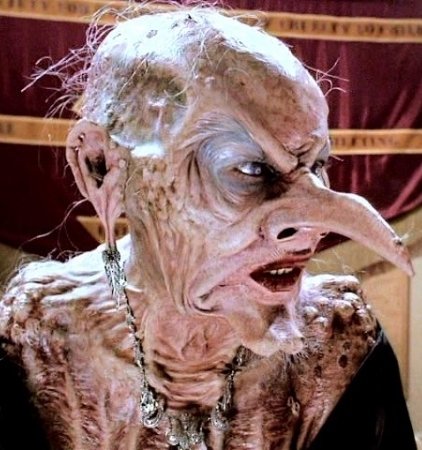 Another Roald Dahl classic and a twist on a traditional Halloween costume. I think the coolest way to do this is kind of mid-transformation, so you look like a normal women with things a little...off. Misshapen noses, warts, deformed ears etc. Witch's hat obligatory.
---
15

Daisy Buchanan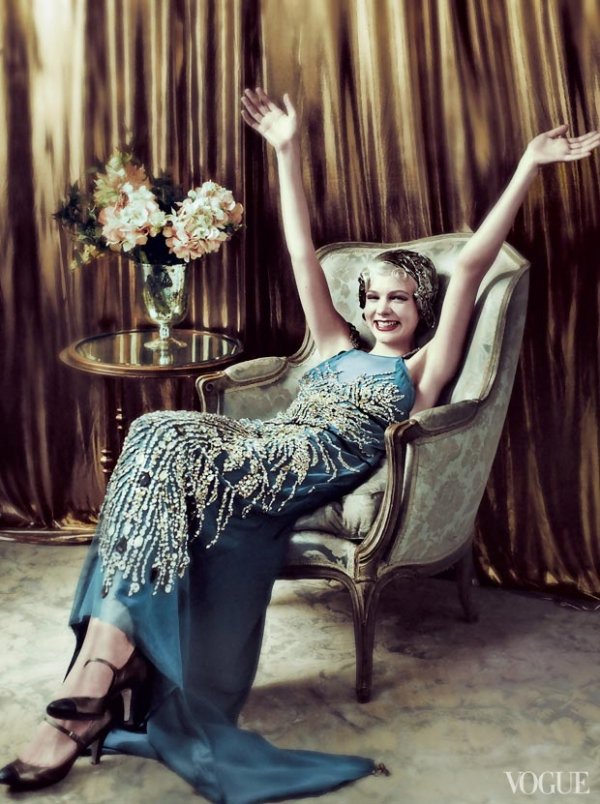 Or Jay Gatsby, if you prefer. Not everyone wants to look scary for Halloween and these are the literary lovers you should go for if you want glamour. Flapper dresses, dripping diamonds, twenties headdresses - you'll look fabulous. And you'll be representing the debauchery and emptiness of a hollow era.
Halloween costumes can be really expensive, despite normally being made of that kind of extra-flammable material that crackles when you move. I would improvise, basing my costume on one of the suggestions above. That's the great thing about a character from a book - no one can say you've got it wrong. What will you be dressing up as this Halloween?
---
Comments
Popular
Related
Recent