After you first get inked you're always on the look out for new tattoo ideas, whether you want to cover your entire body or are just interested in a few more. I have four tattoos myself and can't wait to get another one! Tattoos aren't as taboo as they used to be, it seems that nowadays just about everyone has at least one. From travel and music inspired ink all the way to favorite quotes, I think I have a few new tattoo ideas you're going to love to get inked!
---
1

Vintage Camera Tattoo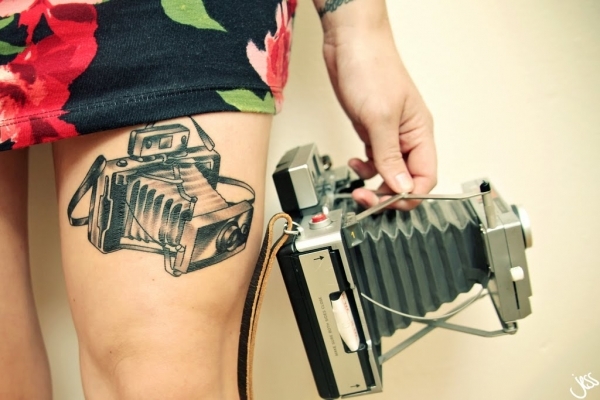 Whether you're a photographer or just love collecting vintage cameras, this is a unique tattoo idea to consider. This vintage camera is amazing looking! When researching tattoo artists for your first piece, be sure to get recommendations from friends and look at actual photos of tattoos on the body and not just some drawing in a book. You are going to be inked for life, so be certain that you are happy about your decision.
---
2

Travel Tattoo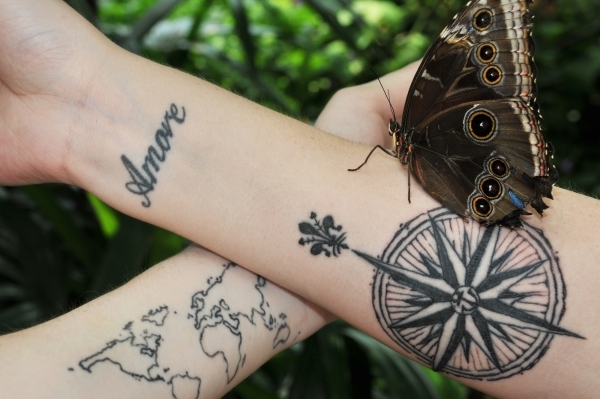 I've seen a few different travel tattoo ideas that include things like a compass, airplane, or even a travel quote, but this is by far the most amazing travel tattoo I've seen. The map is absolutely beautiful and you can add onto it as you travel to each place!
---
3

Animal Tattoo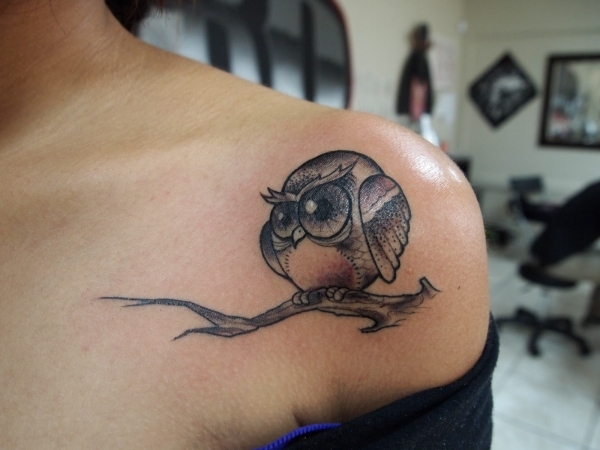 This is one incredible owl tattoo. I love it so much that I may just have to get another owl inked on my arm! We all have that animal we just adore or obsess over; for you it may be your dog, cat, or something more exotic like Mr. Owl here. You can go so many ways with an animal tattoo, there is no wrong way to show your love for the creatures that hold your heart. I have two owls sitting on branch on my forearm; one is holding a key and the other owl's body is the locket. It was a way to show my love for owls and my love for my husband as well!
---
4

Love Tattoo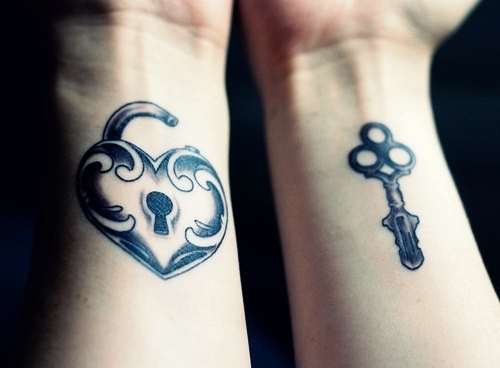 Speaking of love, instead of getting your names tattooed on each other, why not get a tattoo that symbolizes your love for each other? Besides my owl tattoo, my husband and I each have a tattoo that symbolizes our last names coming together as one. There is a horseshoe that represents his last name and a feather that represents my maiden name. I love the tattoo featured here, of one person having the key and the other having the lock. It's more meaningful than just having someone's name on your body, plus if you unfortunately break up or get a divorce you still have a piece you like and won't have to worry about covering it up or getting it removed!
---
5

Hope Tattoo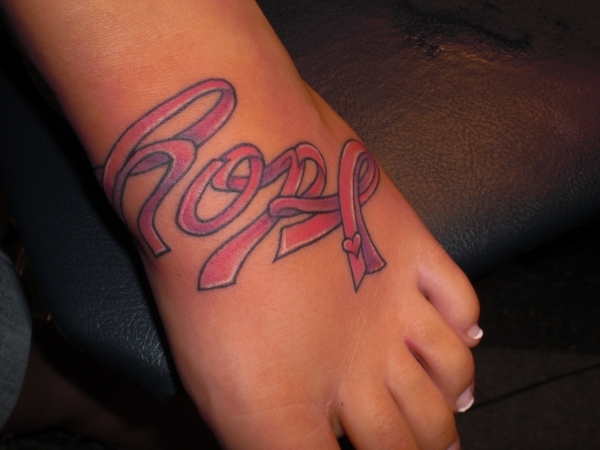 There are too many people battling some type of cancer these days and the one that hits home for many women is breast cancer. Most of us either know a relative who is battling this horrible disease or know a friend who has a relative fighting to survive. I have a very dear friend who passed away this year after losing her battle with breast cancer, and a hope tattoo like this would be a lovely way to honor her strength and the strength of her family.
---
6

Musical Tattoo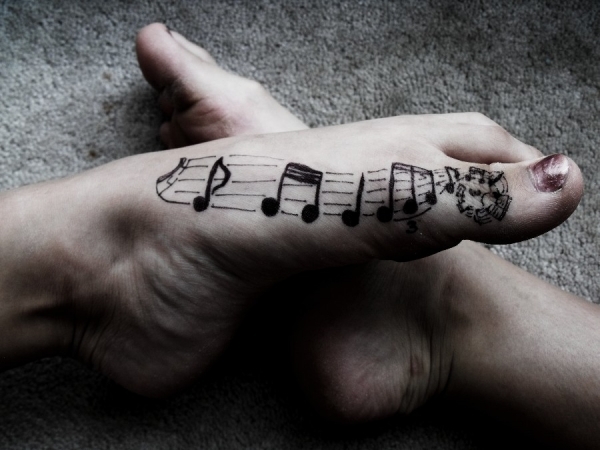 There are so many gorgeous musical tattoos out there that it was difficult to choose which one to show you. Music speaks to us in so many ways; it's a universal language that brings people together. When you're feeling down, when you need inspiration, or when you're in love, you just know the perfect song to listen to that fits your mood. Musical tattoos can include lyrics, notes, guitars, drums, headphones, vinyl records...and more!
---
7

Nautical Tattoo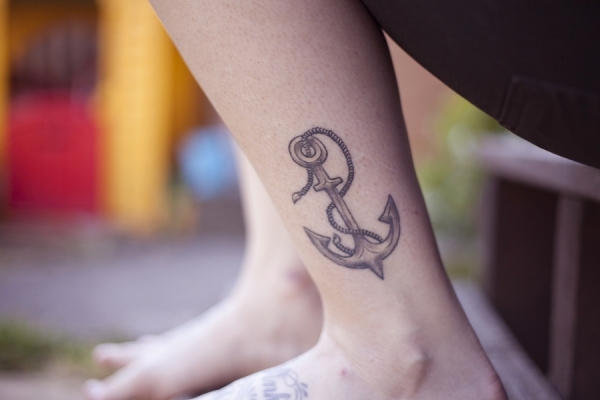 Like music tattoos, nautical tattoos can hold many meanings for different people. A sailor might have an anchor tattoo to show off his love for the sea. However, a woman who has found true love may have an anchor tattoo to show how love has anchored her and kept her feet on the ground through tough times. I love both meanings for the reason to get a tattoo like this one. Remember, whatever your reason behind a tattoo, it is your choice and no one else's.
---
8

Inspirational Quote Tattoo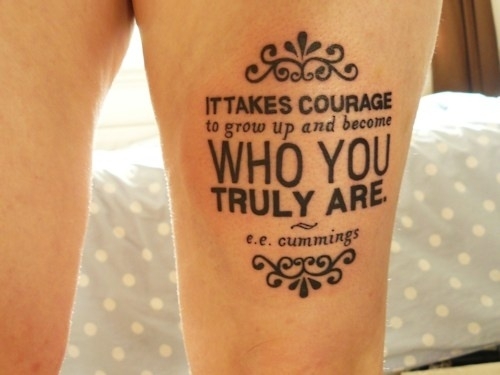 Sometimes the most beautiful tattoo is one of an inspiring quote like this one. We've all been through our own struggles or have challenges we have yet to conquer. A tattoo of an inspirational quote can remind us that we are stronger than we think and show others that this too shall pass!
---
9

Family Tattoo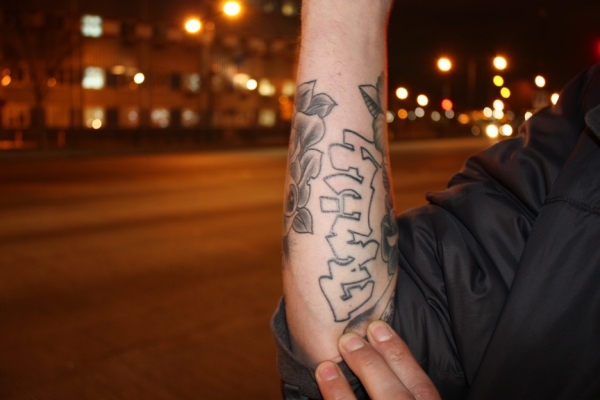 Sometimes family tattoos represent the bond between siblings, a mother and daughter, or a father and son. However, on the other hand family tattoos can represent something more powerful, like honoring a lost loved one. I love family tattoos that plainly show the person who holds your heart and say "sister" or "mom", there is no questioning the meaning because it's written for everyone to see.
---
10

Military Tattoo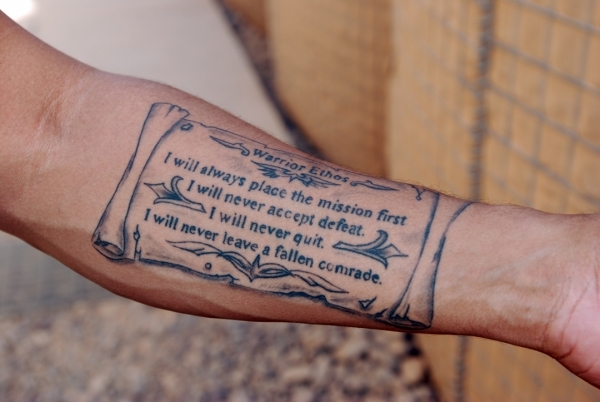 Whether you want to display on your body what you've been through or what a family member has been through, military tattoos are a great way to show honor and pride. With a military tattoo you can show people what branch you were in, where you fought, and even mark the number of your unit.
---
11

Landscape Tattoo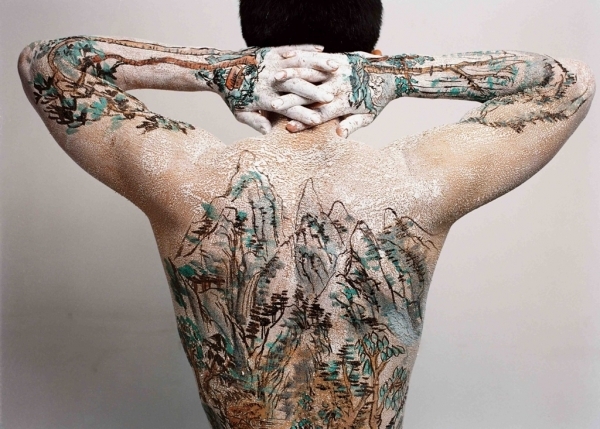 This tattoo idea is a bit different from the travel idea. A Landscape tattoo can be something from nature, a city where you're from, or even of a monument that you admire. There are some really striking landscape tattoos of trees, Japanese gardens, and mountains that look like they go on for days. A tattoo that features a landscape isn't just something you get done in one sitting, it's a work of art that will need to be done over a few sessions.
---
12

Character Tattoo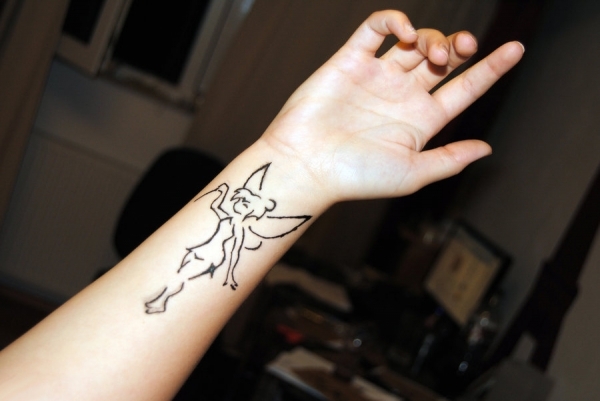 Cartoon and movie characters are probably one of the most popular tattoo ideas I've seen. Disney characters like Mickey, Winnie the Pooh, and Tinkerbell are very popular among young women and characters like Batman or Darth Vader are popular with young men. It not only represents your personality but the culture you grew up in.
---
13

Food Tattoos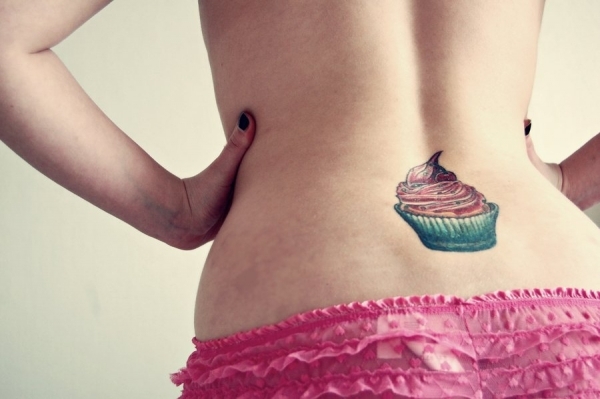 Food is a fun pop culture tattoo trend that seems to be catching on with ideas like cupcakes and ice cream cones. Singer Katy Perry has a strawberry and a peppermint tattoo on her ankles that both represent her playful music videos and albums, perhaps this is how the trend caught on!
What are some tattoo ideas you've been considering? Would you consider any of these tattoo ideas?
More
---
Comments
Popular
Recent