7 Fun Things to do when You're Bored ...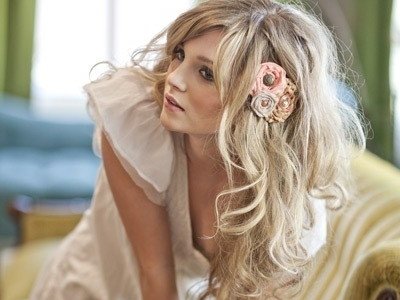 We all tend to complain about nothing to do in our town, so I've come up with a few ideas on fun things to do when you're bored. Movies and getting food can get old and boring sometimes. Occasionally we need new ideas for things to do with our friends, family, or spouses. If you are an adventurous person like me and like to try new activities, continue reading for fun things to do when you're bored!
The first of fun things to do when you're bored is visit the zoo! The zoo seems like a place for children, but it's just as exciting for teens and adults. It's so cool to see tigers, lions, and other interesting animals. It's such a fun way to spend the day with your loved one, friends, or family!
A ghost tour is another fun thing to do when you're bored. It's a different way to spend your night, which is why it's such a cool experience! It is a way to learn about the history of the city you're in and hear spooky stories that will make you terrified!
Jet skiing is so much fun on a weekend when there's nothing else to do. If you're a water lover and tired of spending the days lying by the pool or beach, try some fun water sports! Jet skiing and boating are so much fun and a great experience.
If you're tired of the usual dinner date or going for dinners every weekend, try changing it up by going to a comedy club. Attending an improv or comedy show while having dinner and some wine (if you're of age, of course) is a great way to spend your night. You can also do this with your loved one or some friends.
Another different way to go for dinner can be a dinner cruise! Going for a dinner cruise is a very romantic setting but can also be attended with family for special occasions or just to do something different. It's very beautiful to have some dinner on the water and enjoy a gorgeous view and sunset.
Bowling is a very affordable way to do something fun with your friends, spouse, or family on the weekend! Find a place by your location and invite a couple of friends. You can also order some food or get some drinks while you're bowling. This is also a nice date night idea! You're never too old for bowling!
Another fun thing to do with your friends, family or spouse is go-karting or visiting the arcade. This is such a fun way to spend the night or even the day. This is also an idea appropriate for any group of people (friends, family, or date night). You can grab some lunch or have dinner and play around the arcade! Again, you're never too old for this!
Those were some ideas for fun things to do when you're bored. Anything you do can be fun if you get creative with it and have your loved ones with you. Many of these are great first (or any other) dates, as well! What are some things you like to do for fun? Share them below!
{{#comments_count}} Show Commnents ({{comments_count}}) {{/comments_count}}